Jonathan Browne didn't grow up with an eye for fashion; it was something he developed at the beginning of his financial career when he took a job at an early-stage fintech company on the East Coast. 
"I really started appreciating style during my time in the New York City area after observing how it could positively contribute to my own self-confidence as well as to how others perceived me from a professional standpoint," Browne recalls. "In my humble opinion, personal style should first and foremost reflect what makes you feel comfortable and confident." 
It was also during this time Browne says he realized that investing was his "professional passion," a discovery that led him to Pittsburgh to work as an equity analyst at a global investment firm. He was later offered a position as a portfolio manager at a boutique hedge fund in the Detroit area, where he lives and works today. 
It's also where he plays sports, which have been a big part of Browne's life for as long as he can remember. He played soccer, baseball, and football growing up. Now, as a father with two children under 7, Browne continues to spend time on the field when he coaches or volunteers on his son's soccer and baseball teams. Occasionally, when he has the time and the energy, he laces up his boots to play soccer with a local men's league.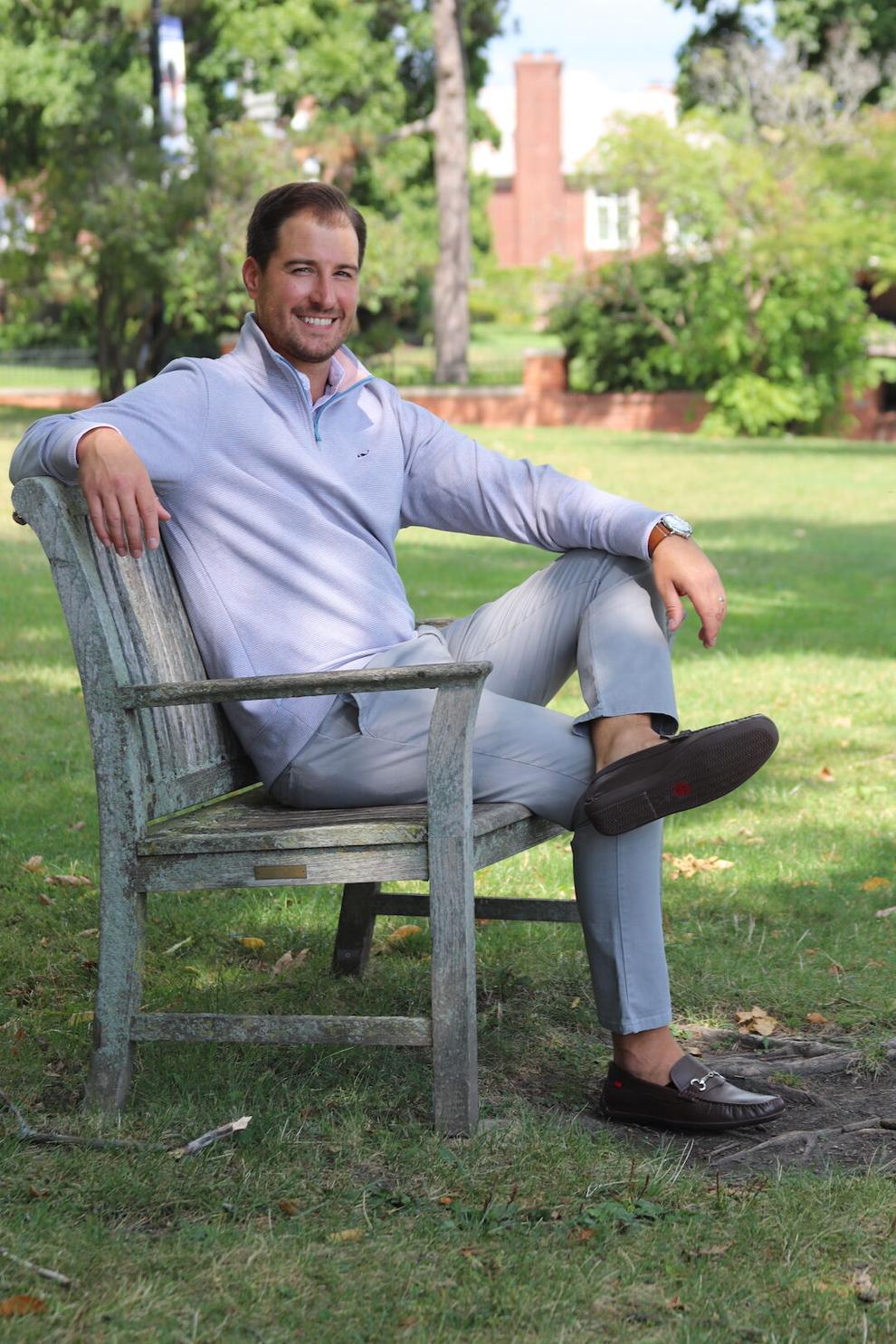 What are three words to describe your personal style?
Classic, versatile, clean
Who are your style icons?
I take inspiration from everywhere — a catalog that comes in the mail, a TV show I'm watching, or something I see a friend wearing.
Many men are intimidated by fashion. What are some style tips or pieces you think can make fashion less daunting for men?
Fashion doesn't have to be complicated or mean wearing as many pieces of clothing or accessories as possible. Try to find well-tailored and crafted
pieces that are simple, and add in some personal touches with accessories — watch, belt, sunglasses, lapel pins, etc. Sticking to conservative styles that are time-tested and can be combined with other pieces tend to work well. A question
I like to ask myself is, "Can I see wearing this piece in one, five,
or 10 years from now?" 
Order online — If going to the store and trying on different things sounds like the opposite of fun, shopping from the
comfort of your home and making returns have never been easier, so take advantage of that when trying new things.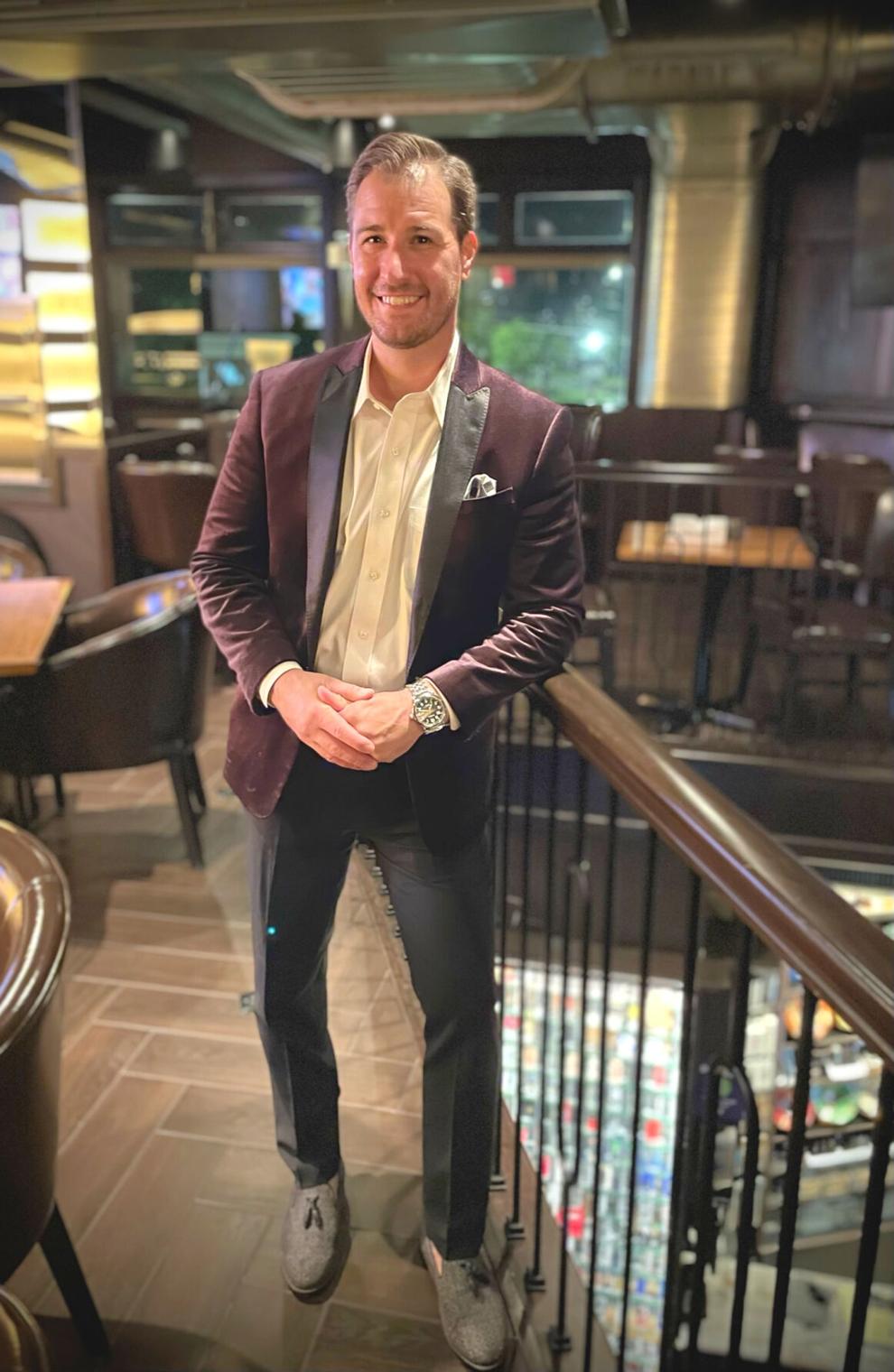 What are your top three wardrobe must-haves and why?
Fitted suit — I've had a lot of ill-fitting suits in my day; a great tailor or just a great fitting suit off the rack can make all the difference in how you show up to a meeting or event. 
A great jacket — Michigan weather demands a great
layering approach, and a jacket can make all the difference. Different colors, patterns, and styles are must-haves in my closet.
Clean shoes — shoes tend to be one of the first things
people notice about your wardrobe.
What is your most cherished item in your closet?
Mid-blue tailored suit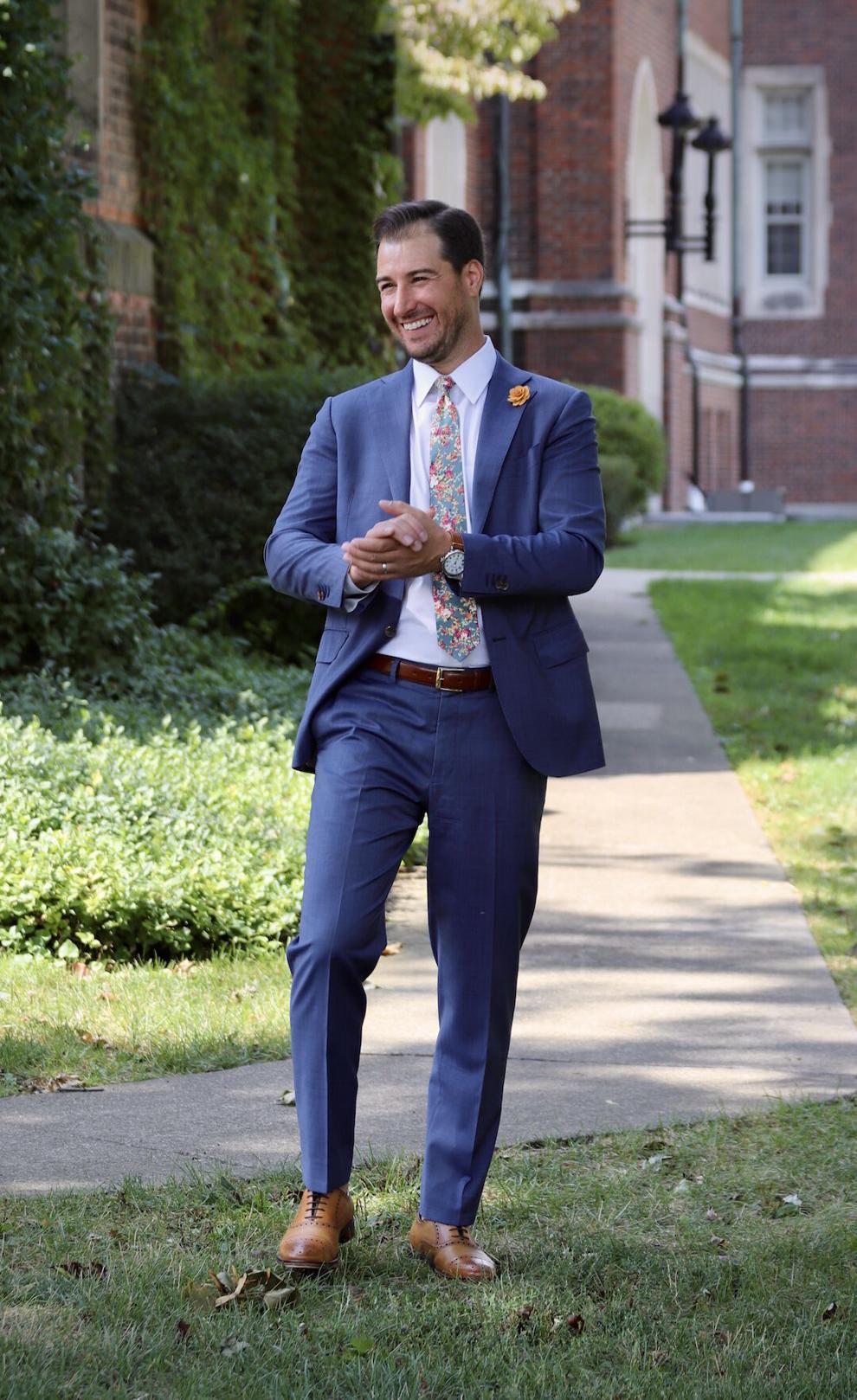 What cooler-weather fashion trends or pieces are you most looking forward to wearing? What items do you think every man should try to incorporate into their fall wardrobe?
Everyone knows about summertime in northern Michigan; however, fall brings in
a great mix of warm days and cold nights. Fall is the perfect time to incorporate multiple layers such as sweaters and jackets to elevate anyone's style choices. Beyond that, a go-to pair of casual dress boots are a must-have.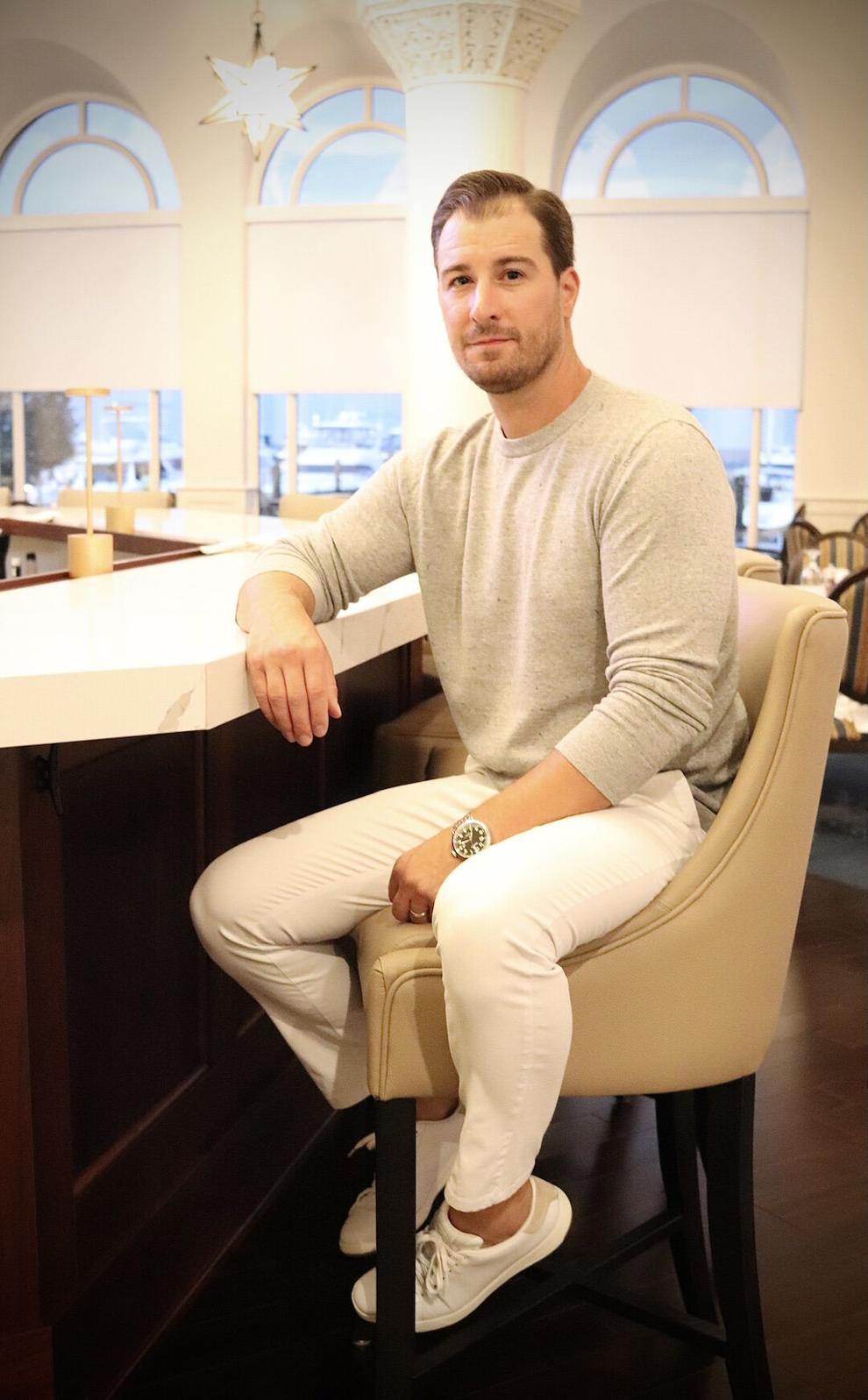 Where do you like to shop?
I love Bonobos, Warby Parker, George Gregory, hitting up the outlets at Great Lakes Crossing, and local T-shirt shops like The Campus Shop in Grosse Pointe.
What is your favorite local coffee shop? What is your drink of choice?
I might be the most boring coffee guy on the planet — I drink it just plain black. I always enjoy popping into Morning Glory, the local bakery by my office, for a good coffee and breakfast sandwich.
In the evening, I'm an IPA guy — I love trying all the new local flavors.
What is your favorite metro Detroit restaurant?
This is a tie between Wright & Co. and Selden Standard. No
matter all the awesome places I try, and there are so many of
them, I keep going back to these two.