The Detroit native — who's a personal stylist, marketing manager at local lifestyle brand William Palmer Homme, and self-proclaimed plus-sized beauty advocate — shares a few of her favorite looks.
Contributed by Stephanie Bedell
Where did your love of fashion come from?
I've always been in love with fashion ever since I can remember. It wasn't until my adulthood that I began to monetize my talents.
What do you do as an image consultant? 
As an Image Consultant I meet with clients and aid them in either changing, shifting, or understanding their personal style goals.
What are your top style tips for women?
While shopping look at your silhouettes and shop for tailored pieces before anything else. Shop clearance and sale racks first.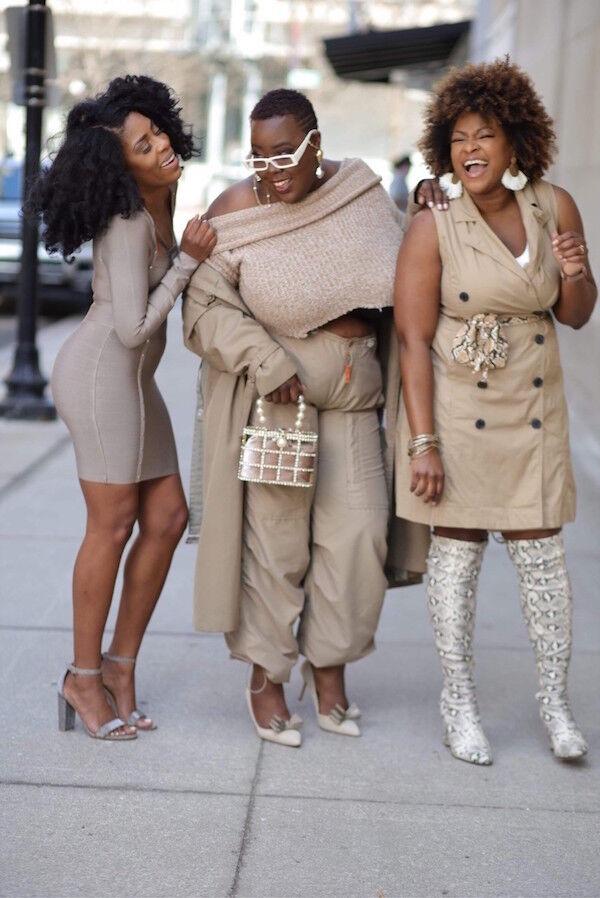 As a plus-sized beauty advocate, how are you helping to "change the narrative" in the fashion industry?
[The concept of] body inclusivity has started some conversations and I couldn't be happier. Anytime I can push or advocate for [plus-sized women], I do. All of my shows include plus-size women. Next year I plan to have a plus-size-only fashion show.
Three words to describe your style?
Bold, eccentric, sleek.
Photo by Anna Soustina
Favorite place to shop in Metro Detroit?
The Salvation Army.
You're never fully dressed without …
For women, a handbag and earrings. For men, a watch. 
What's the most cherished piece in your closet?
My "Protect Black People" handbag by CISE.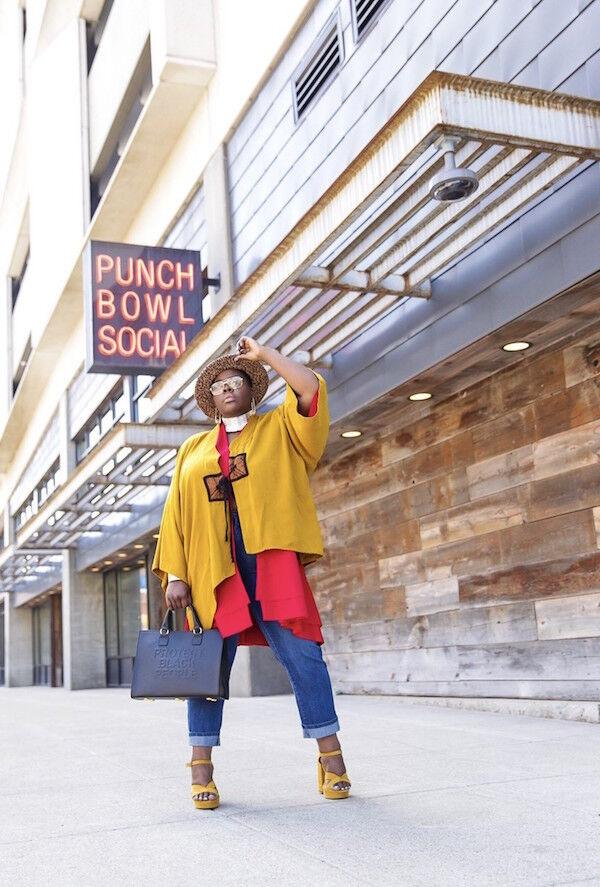 What's your favorite trend for 2022?
To be honest I don't tend to follow trends. I wear whatever I want, whenever I want.
Is there a fashion trend you wish would die and never come back?
No, fashion is forever evolving and will return to us again.
Favorite quote or words to live by?
Be kind to others.
You can follow Stephanie on Instagram for incredible style inspiration @thebagladie
We recently attended one of Stephanie's incredible fashion shows — stay tuned to see the photos in our April issue of SEEN Magazine.