Lauren Tolles, founder of Maison Birmingham, invites us into her home (and incredible closet) to discuss all things architecture, interior design, and fashion
By Rachel Schostak
Photography by Allison Farrand
Growing up in San Francisco, Lauren Tolles had a pastime not typical for kids her age: sketching structures. "Anytime someone gave me a pencil and paper I would draw houses," she says. "That little hobby eventually turned into rearranging the furniture in my room, following my mother around the San Francisco Design Center, asking for an Architectural Digest subscription in middle school and inserting myself into any household renovation project."
Decades later, Tolles has turned her passion into a career. In 2016, after graduating with a master's degree in architecture from the University of Michigan, she opened design-build firm Maison Birmingham. (She and her husband, Bryan, also own KSI Kitchen & Bath.) That same year, she and her family — which also includes her two young children — started construction on their Birmingham home, bringing her childhood dream full circle. "It was very fulfilling to design every aspect of the home, from the architecture all the way down to the custom cabinetry and furniture," she says. "Every day I think about how fortunate we are to live in this great town with equally great people in a home that was truly custom-made for us."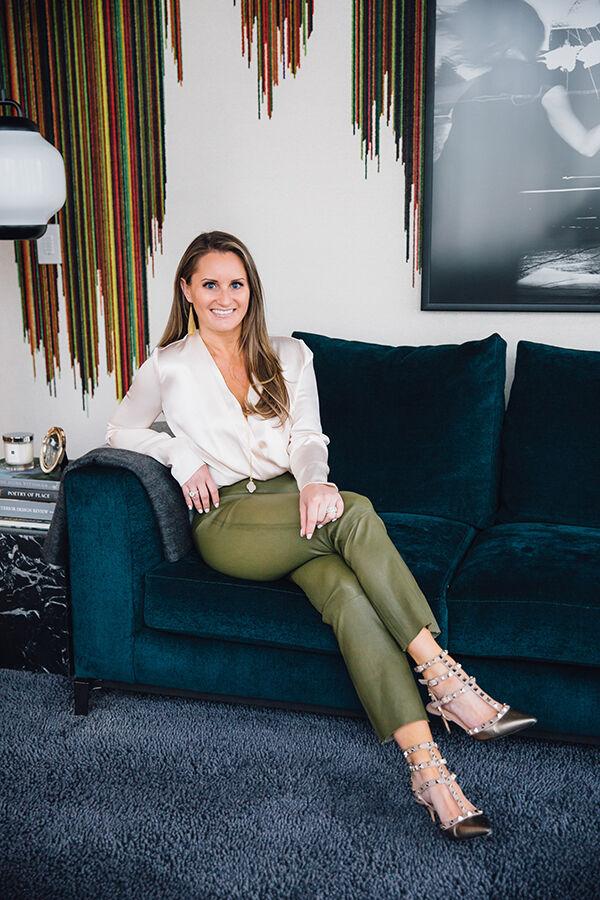 What inspired you to start Maison Birmingham?
I've always thought about design holistically, in that I believe all design aspects of a home are intertwined and must be consistent and harmonious with each other. With a background in architecture and interior design, I wanted to offer a fresh, unique perspective to kitchen design that would embrace each home's architectural character. I get to generate truly custom designs and solutions that are distinctive to each client, inspired by their own home.
What are some of your most memorable projects?
I love working in older homes and there are two projects we did in Grosse Pointe that will always be very special to me. The first was a 1921 Georgian Colonial where we reworked the floorplans to better suit today's modern, open-plan lifestyle. The second project was a 1920s English Manor. The original kitchen space was intended for servants and the area was very small and dim. Thick stone walls limited what we could do with the floorplan, so we relied heavily on light and finishes to create a more functional kitchen that matches the grandeur of the rest of the home.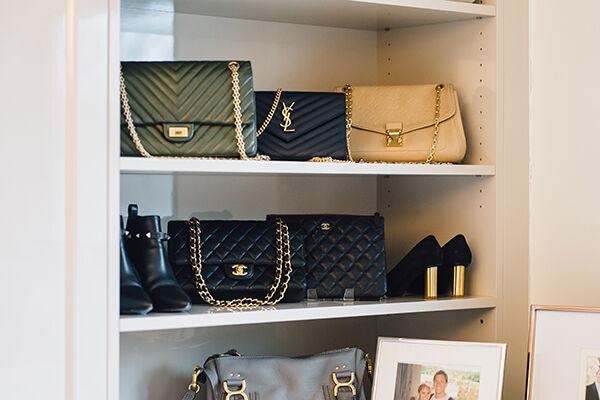 Where do you get your design ideas?
I gain a lot of inspiration from travel. I drag my poor husband into showrooms in pretty much every city we visit, especially abroad. I've pulled warm, neutral palette inspiration from our trip to Scandinavia, and designed unique storage solutions like I've seen during trips to Italy and Japan. Apart from travel, I keep a pulse on design trends through Instagram. Some people that really inspire me are Bobby McAlpine, Matthew Quinn and Christopher Peacock.
What design trends are you seeing for 2021?
With kitchens, I'm seeing a shift to warmer, earthier tones, and even darker hues of forest green and navy. While the white kitchen will always be classic, people are craving more warmth and character today. I'm also seeing more of a "lived-in" look, where things are more open and functional. 
Islands, for instance, are becoming more furniture-like with more exposed, open storage. Open shelves are popular for items like dishes and glassware. There's been a big trend towards customization over the past few years, and it only seems to be growing. With people spending more time at home, they're reflecting on how the space could better suit their needs, and they're more willing to invest in custom solutions and finishes.
In regards to design…what are some iconic or must see places in Detroit/Metro Detroit?
In Detroit, I absolutely love the Foundation Hotel. I think McIntosh Poris and Simeone Deary did such an amazing job re-envisioning the space, yet maintaining the original character and finishes from the original firehouse. The interiors of the Shinola Hotel are simple, yet stunning — I love to grab a cocktail in the lobby and admire all the artwork filling the walls, and enjoy the Evening Bar as well. Another favorite cocktail spot is the Candy Bar in the Siren Hotel. I am beyond obsessed with that chandelier, and being surrounded by rich shades of pink just makes me happy.
Outside of Detroit, the Cranbrook campus is home to a number of inspiring buildings from the Saarinen house to the Natatorium by Tod Williams and Billie Tsien. I always enjoy taking guests from out of town to the Edsel and Eleanor Ford House in Grosse Pointe. There are so many aspects of that house that were so ahead of their time — I think the streamlined design of the boys' bedrooms and sitting room was so inspired, and really related well to the automotive design of the time.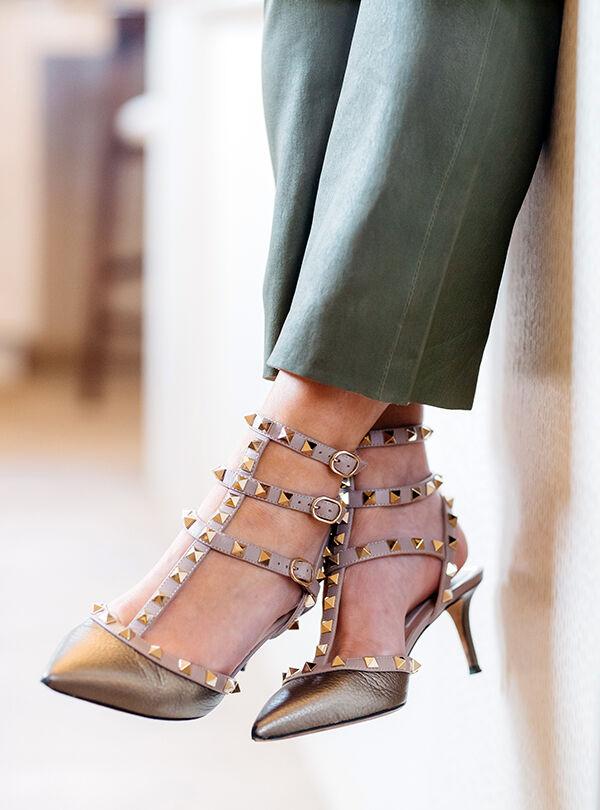 Let's move on to fashion. How would you describe your style?
Comfortable. Neutral. Classic with a twist. Comfortable is so important to me — I'll never torture myself to wear something just because it looks good. I like to feel comfortable and confident in everything I wear.
If shopping locally – where do you prefer to shop? 
For clothing, gifts and accessories I love Sundance Shoes, Found Objects, Caruso Caruso, and Lori Karbal! I try to shop local as much as possible. This past Christmas my husband and I actually made a point to buy every single present locally, and encouraged all our employees at Maison and KSI to do the same. We found it much more fulfilling than just ordering online, and given we have small children we enjoyed the multiple exchanges we had with the folks at Adventures in Toys and Toyology. My House of Style also has some fabulous gift options, and Papersource has the best cards and wrapping paper! Good stocking stuffers, too (for kids and adults). Blue Mercury is my go-to for all things skincare, and gifts too. I love the LAFCO candles.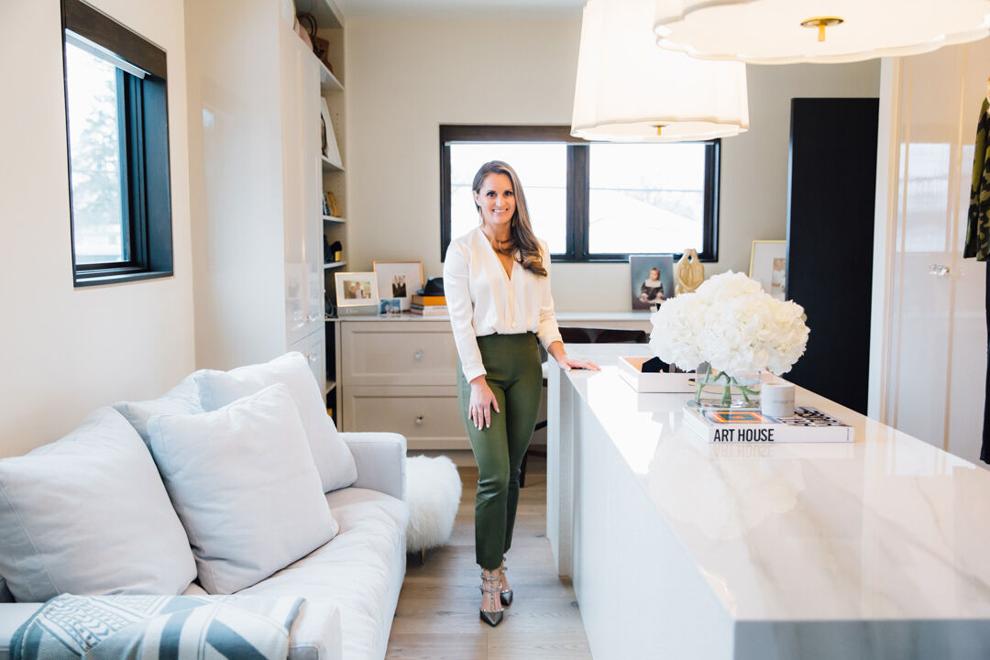 One item you can't leave home without….
My giant green water bottle! I fill it to the brim with ice since I like my water super cold. Also, sunglasses. I have blue eyes and they're pretty sensitive, so I pretty much wear sunglasses 365 days a year (at least while I'm driving).
You're never fully dressed without…. 
A spritz of perfume! I typically purchase a bottle of perfume on any trips we take abroad, that way whenever I wear it I have pleasant memories of our travels. Right now I'm wearing a custom scent I created at Aquarflor in Florence a couple years ago.
What's your current "must-have" item?
I have this super fluffy white coat from Sundance Shoes that I'm obsessed with. It's warm and fun, and it makes me laugh whenever people ask to pet it.
Do you have a style icon? Who?
Meghan Markle has a great sense of style – I love how she keeps it simple, but sophisticated.
Who or what inspires your style?
I've always kept my style pretty classic à la Ralph Lauren, but I've started to have more fun mixing in prints or other statement pieces. I'm no Marie Kondo, but I try to limit myself to items that truly make me happy.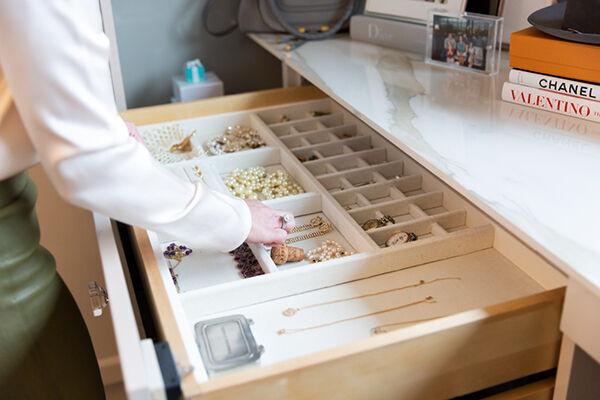 What's the most cherished item in your closet?
My closet is where I keep all my sentimental items: the kids' artwork, loveys they used as babies and letters and jewelry from my mother who passed away when I was young. It's those things I cherish most.  
Favorite quote or words to live by?
"Do what you like, like what you do." That's always been a favorite of mine, and everyday I truly love what I do.
This interview has been edited for length and clarity.
Outfit Details:
Shoes – Valentino Rockstud Heels
Pants – SPRWMN leather pants in olive from Intermix
Shirt – Silkwrap bodysuit by Cushnie from Intermix
Necklace – Van Cleef
Earrings – Elsa Peretti Mesh Earrings from Tiffanys