Check out spring collections from four Metro Detroit fashion brands.
Detroit is once again on the map – only this time, it isn't for automotive; it's for fashion design. Here are some of the pieces from the spring collections of Carhartt, Deviate, Hope for Flowers by Tracy Reese and Greyson Clothiers.
BY SEEN CONTRIBUTORS
Carhartt
Carhartt has been creating durable workwear in the Detroit area since 1889. Worn by everyone from construction workers and engineers to supermodels and Kanye West, this classic brand will continue to stand the test of time for its quality products.
WHERE TO BUY: CARHARTT.COM OR CARHARTT, 5800 CASS AVE., DETROIT
Women's Rain Defender Coat in Beet, $79.99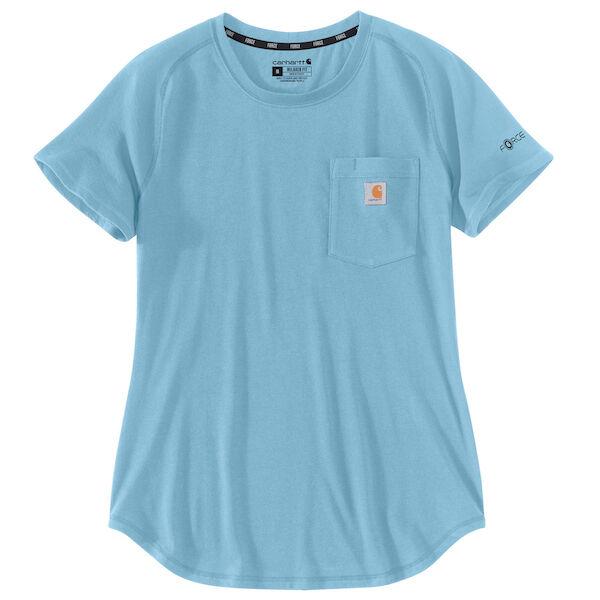 iMacJ
Women's Force Relaxed Fit Pocket Tee in Powder Blue, $24.99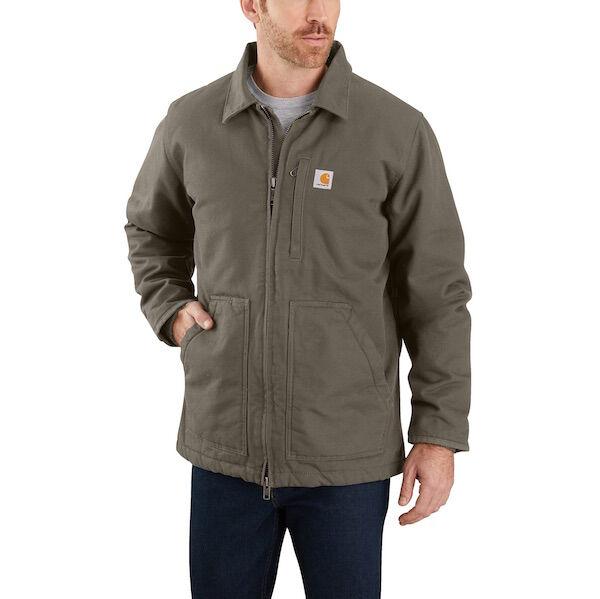 Men's Loose Fit Washed Duck Sherpa Lined Coat in Gravel, $129-$144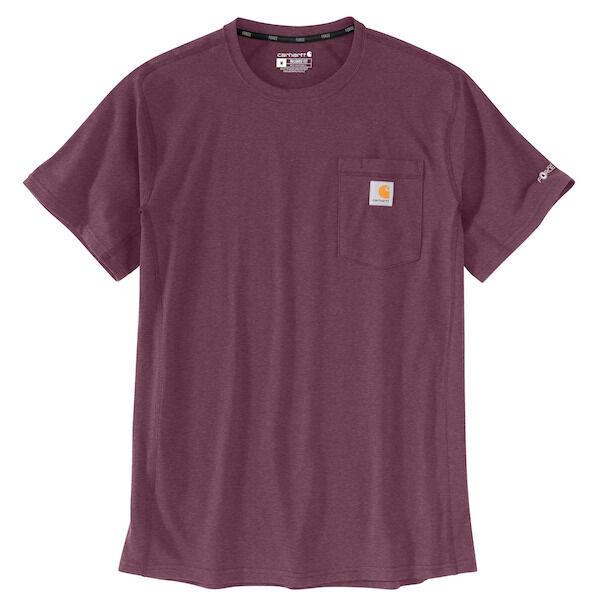 iMacJ
Men's Force Relaxed Fit Pocket Tee in Blackberry, $24.99-$29.99
Deviate
FOUNDERS CASSIDY AND KELSEY TUCKER
Deviate, a Detroit-based fashion label founded by sisters Cassidy and Kelsey Tucker, designs unisex collections "situated at the intersections of art and fashion." Deviate explores relevant issues and challenges social norms with its edgy looks featuring various sustainably sourced textiles all made in-house by their all-female team.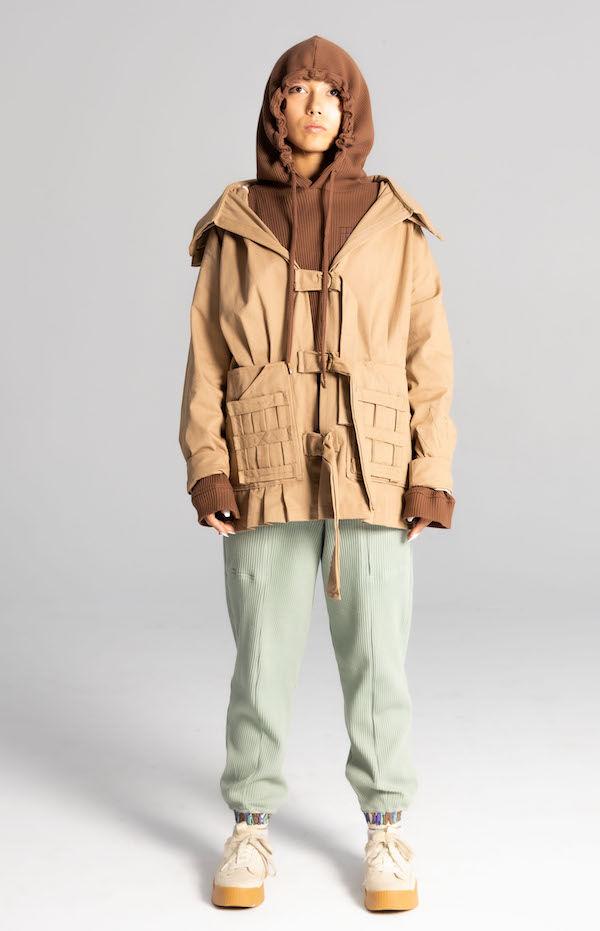 Brown Waffle Knit Front and Back Screen Print Graphic Hoodie, $340, Mint Impalpable as a Dream Jogger, $230, and Beige Dancing in the Streets Denim Jacket, $375
Lavender Dancing in the Streets Denim Jacket and I Second That Emotion Drawstring Shorts in Mint,$145; Mustard Dancing in the Streets Denim Jacket, $375, and Chocolate Ball of Confusion Cropped Tee, $170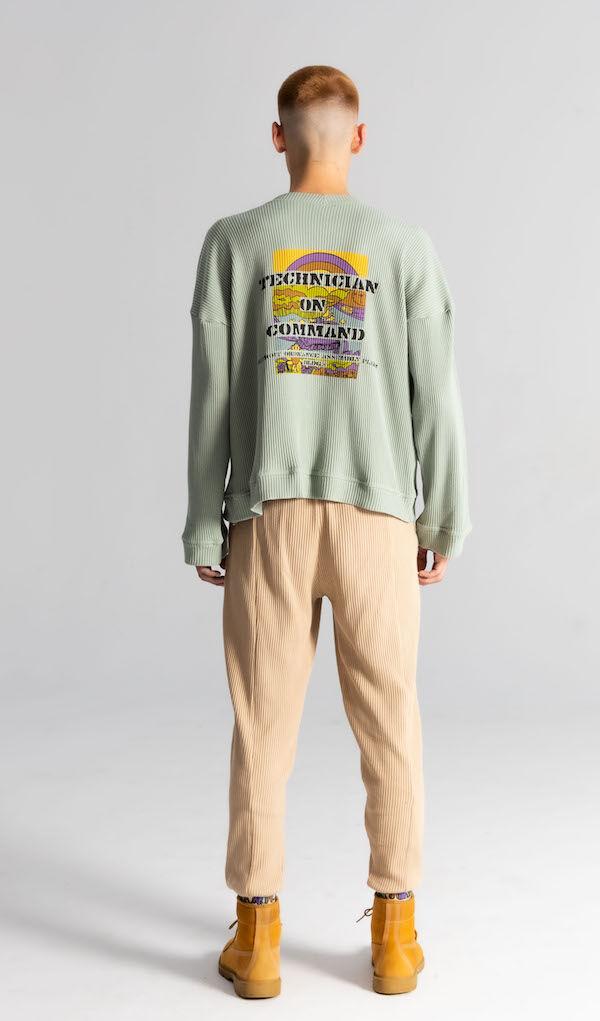 Mint Ball of Confusion Waffle Crewneck, $289, and Beige Impalpable as a Dream Jogger, $230
Hope for Flowers
FOUNDER TRACY REESE
WHERE TO BUY: HOPEFORFLOWERS.COM
Hope for Flowers is the sustainable clothing brand by nationally renowned designer Tracy Reese. This slow fashion company uses organic and ethically sourced materials and employs socially responsible business practices.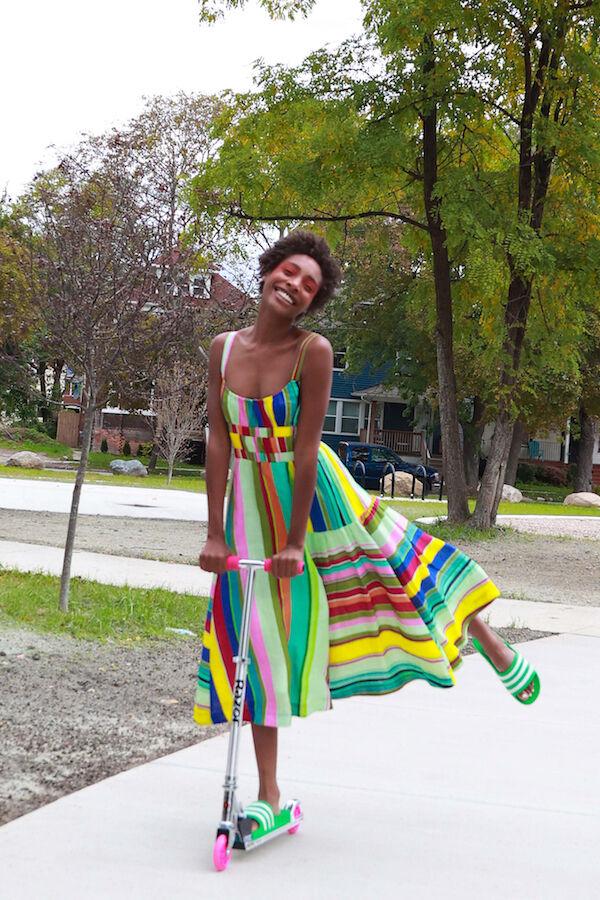 Soul Stripe Sundress, $376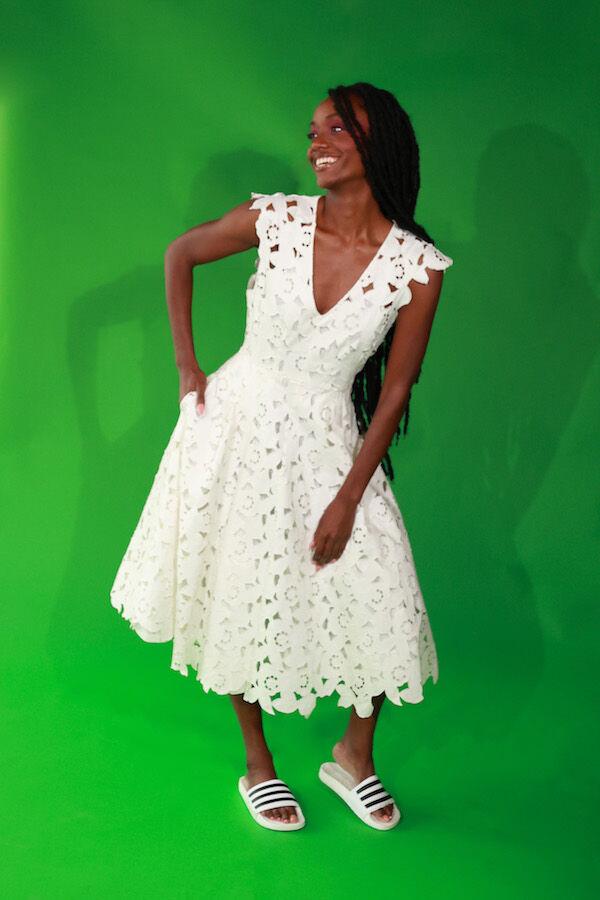 Fit and Flare Embroidered Dress, $425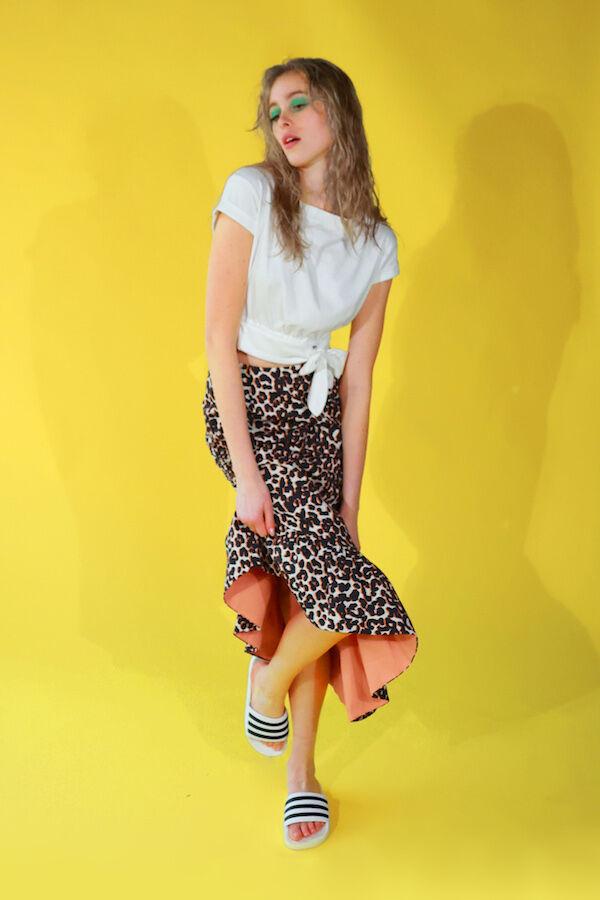 Tangelo Echo High/Low Skirt, $266, and Tie Waist "T," $156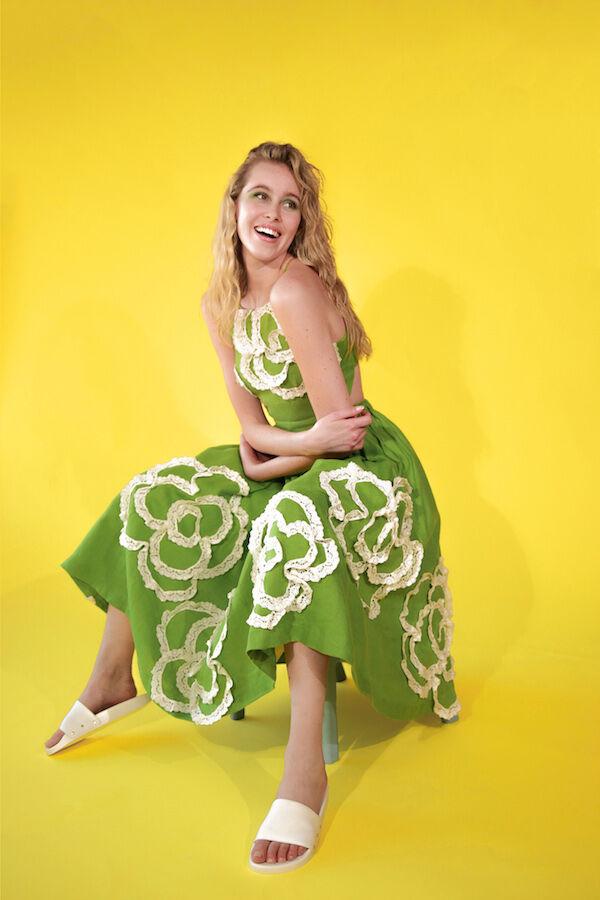 Halter Frock Dress, $605
Greyson Clothiers
FOUNDER CHARLIE SHAEFER
WHERE TO BUY: GREYSONCLOTHIERS.COM OR AT GREYSON CLOTHIERS, THEIR NEW FLAGSHIP STORE AT 1500 WOODWARD AVE., DETROIT
Greyson Clothiers is a lifestyle and golf apparel company "inspired with the concept of functionality, innovation, and creativity." Founded by Charlie Shaefer after nearly 15 years in the business, Greyson brings together Schaefer's passions for sports and design by combining performance fabric with superior tailoring and construction.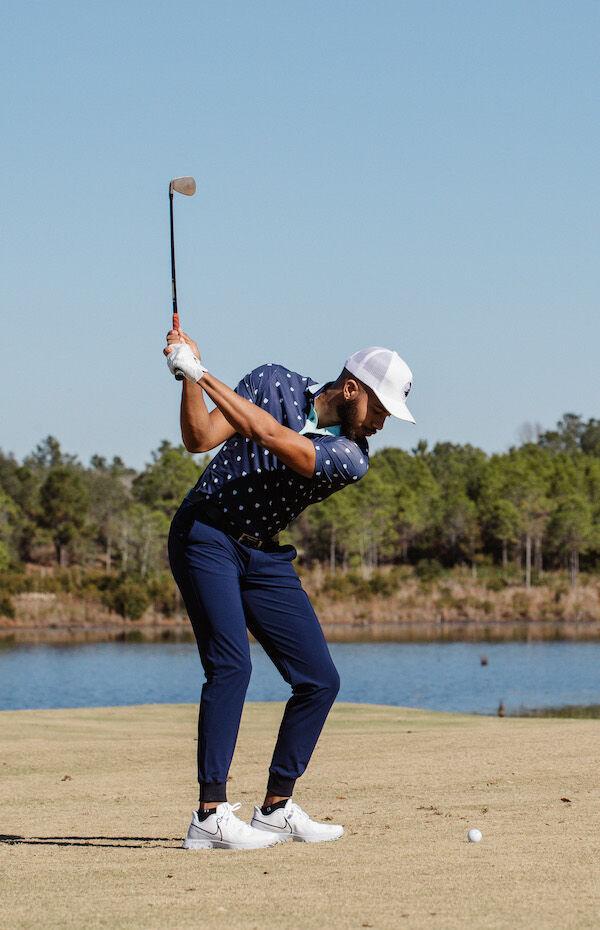 Those Who Shepherd Polo, $115, and Montauk Jogger, $145, both in Maltese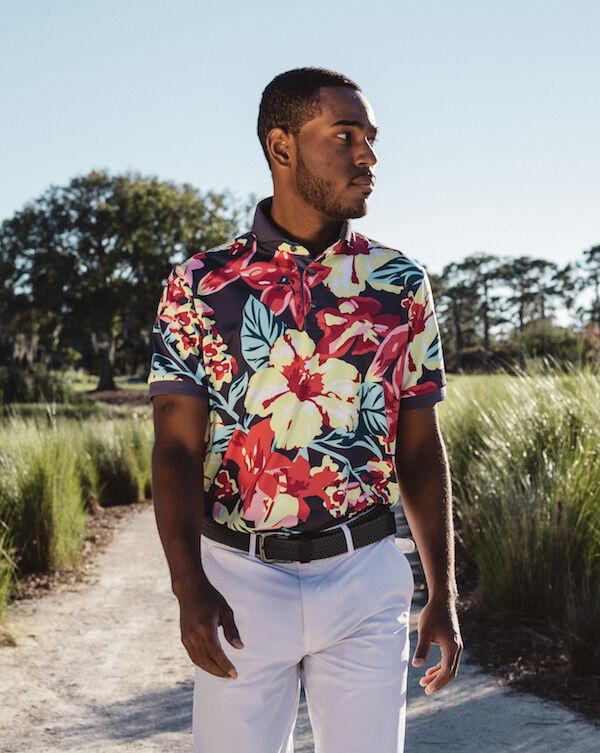 Lost Garden Polo in Moonstruck, $115, and Wainscott 5 Pocket Pant in Arctic, $195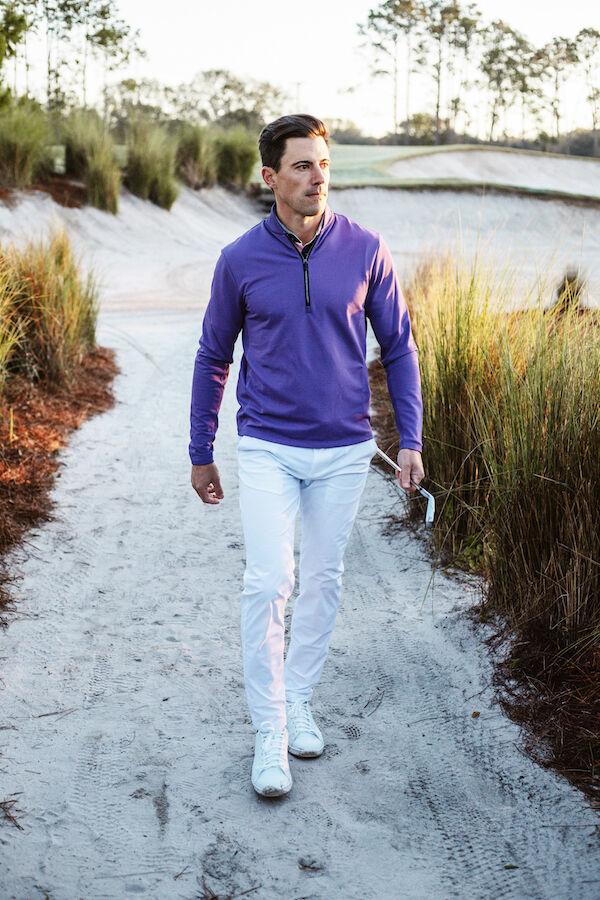 Siasconset Half Zip in Amalfi, $45, Skysail Polo in Maltese, $115, and Montauk Trouser in Arctic, $145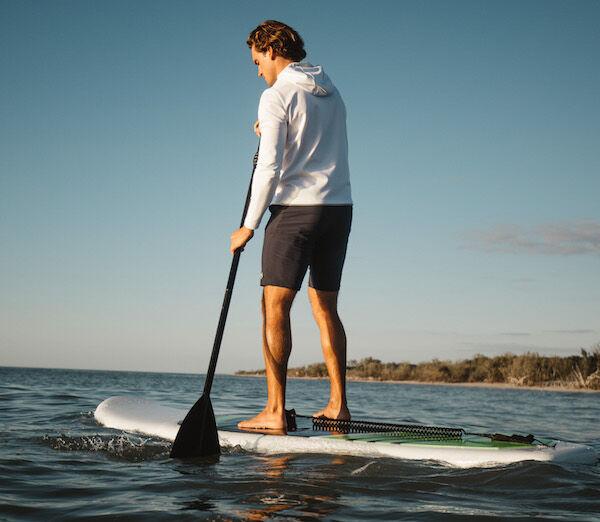 Cokato Hoodie in Arctic, $185, and Indian Wells Board Short in Shepherd, $95