SEEN's 2021 fall fashion shoot stylist Alexa shares her style notes and must-haves for the season.
By Alexa Kaipo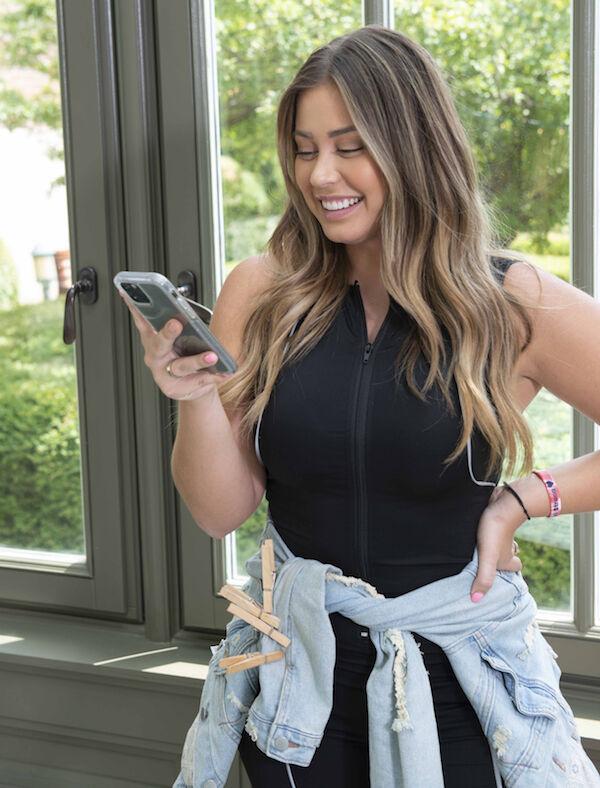 It's hard to believe that fall is already here! And with the new season comes the exciting shift in fashion.
The styles this autumn take on an even greater meaning — because unlike last year, we're able to bring fashion back to life and show it off again.
This season's sartorial style includes a soothing palette of powder blues, all types of green, and rich terracottas. These colors were a natural fit for our beautiful location, the Royal Park Hotel in Rochester, a modern tribute to the English Manor House.
Some other noteworthy trends this fall include sequins and sparkle, sweater vests, and the color lilac. These merge with the staples that we see year after year: neutrals, blazers, heavy tailoring, and, of course, denim.
Check out some behind-the-scenes photos from our fall shoot, as well as my current must-have items for the season. I hope you enjoy the spread and find your own "cool" autumn inspiration!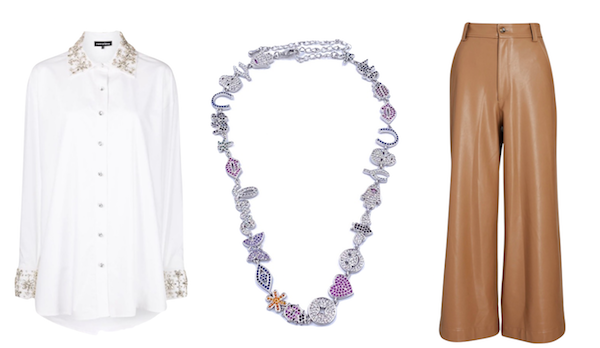 Left to right: Retrofete white embellished button-up, $395, Neiman Marcus. CZ "Good Luck" necklace, $150, Ashley Gold. A.L.C. Wiles vegan leather culottes, $375, Intermix, Troy.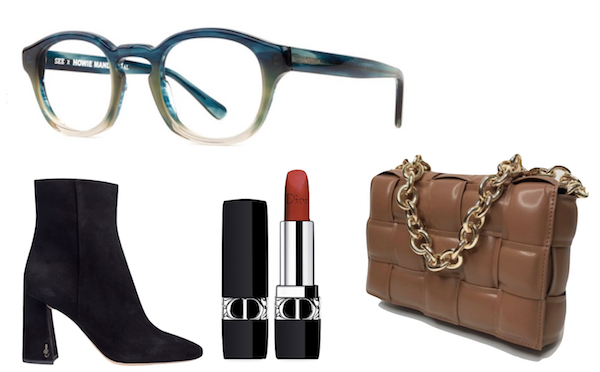 Clockwise from top: SEE Al x Howie Mandel Glasses, $359, SEE Eyewear. Millie crossbody bag, $144, Hersh's. Dior lipstick, $38, Saks Fifth Avenue. Sam Edelman Codie suede ankle bootie, $155, Sundance Shoes.