Photos by Mark Grier
The College for Creative Studies celebrated the 2023 graduating design seniors by hosting The Show 2023, a fashion accessories runway show, on April 20 at The Taubman Center.
CCS' fashion department's third installation of a series of shows and exhibits welcomed an anxious audience of Detroit's fashion elite: Detroit designers Tracy Reese and Ken Walker, Detroit Fashion Community Director Lauren Woodson, and Fox 2 News Fashion Consultant Chuck Bennett were seated in the front row. Decked against a solid white runway with colored lights and a gigantic video display screen, nine designer students presented their capsule collections of shoes and handbags, along with their created apparel to enhance the experience.
Aki Choklat, the Linda Dresner Endowed Chair in Fashion Design at CCS, opened the show with exciting news for the Detroit fashion community at large, sharing that representatives from two top-tier brands — LVMH and Hermes — were in the audience. This news added more pressure to the already existing stress of the showcase, yet the student designers did not disappoint.
The show commenced with a solid and cohesive collection of leather symmetric handbags, face masks, and beautifully crafted matching leather apparel by student designer Nikki Park. Their standout garment was a leather dress with large slits and cutout shapes that were immaculately placed on the model's body.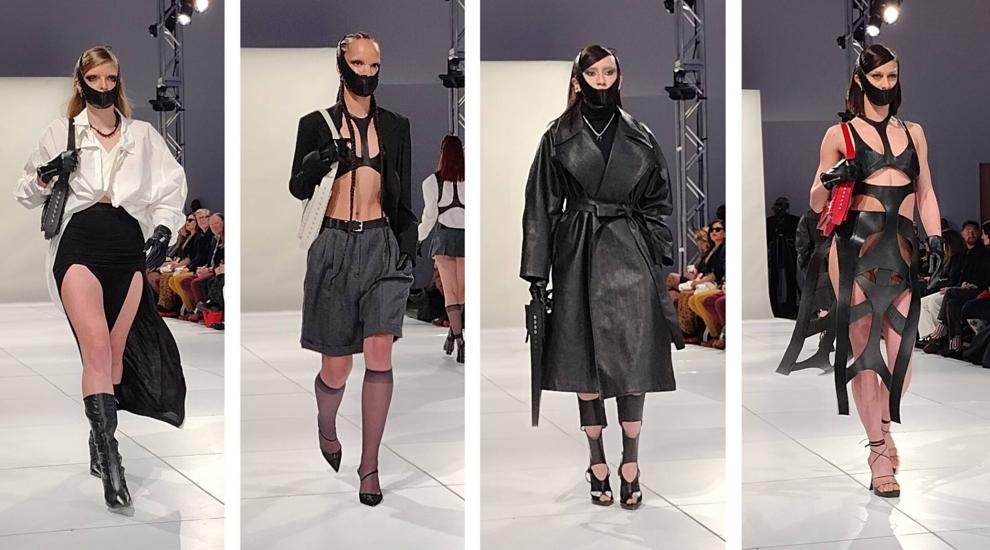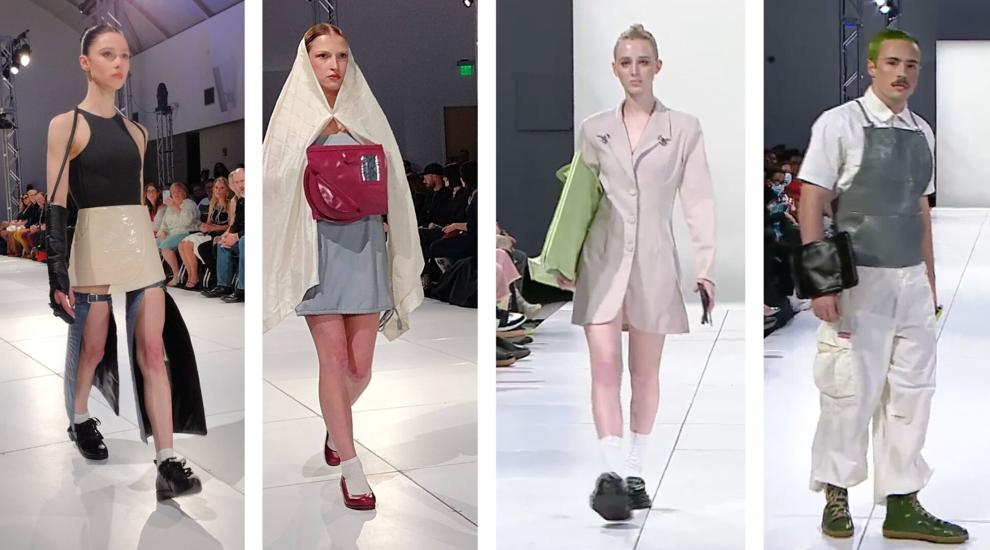 One of the most notable shoe designs came from student Stiven Woznicki who displayed the most elaborate and futuristic-heeled leather shoes perfect for any runway or editorial photoshoot. Each shoe in his collection included robust shapes — both circular and chunky — to bring direct attention to the heel in a fun and creative way. Also, the elegant footwork created by shoe design student Cameron Sucaet displayed craftsmanship that could easily be seen on the shelves of retailers tomorrow.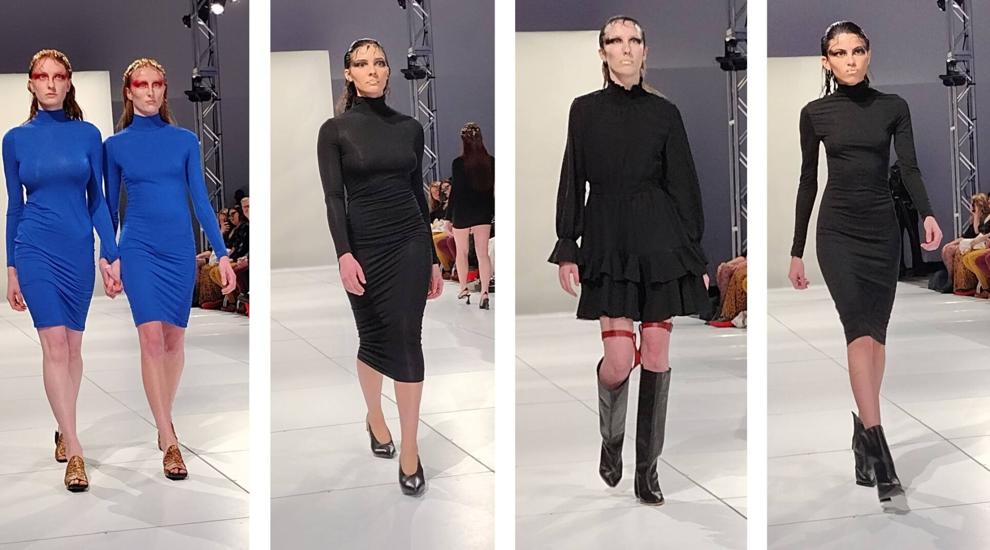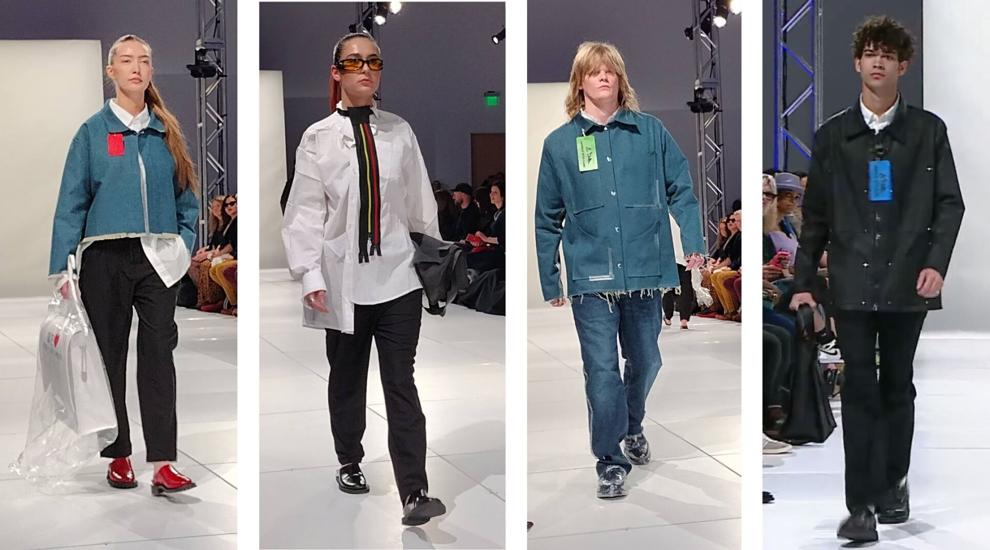 Another student designer primed for retail success is Jerome Fulton. His fun line of BDSM-inspired fetish apparel full of colorful and shimmering jock-strapped zippers, chains, rings, and buckles brought the subdued audience to life with displays of naked backsides and bare-chested models on the runway.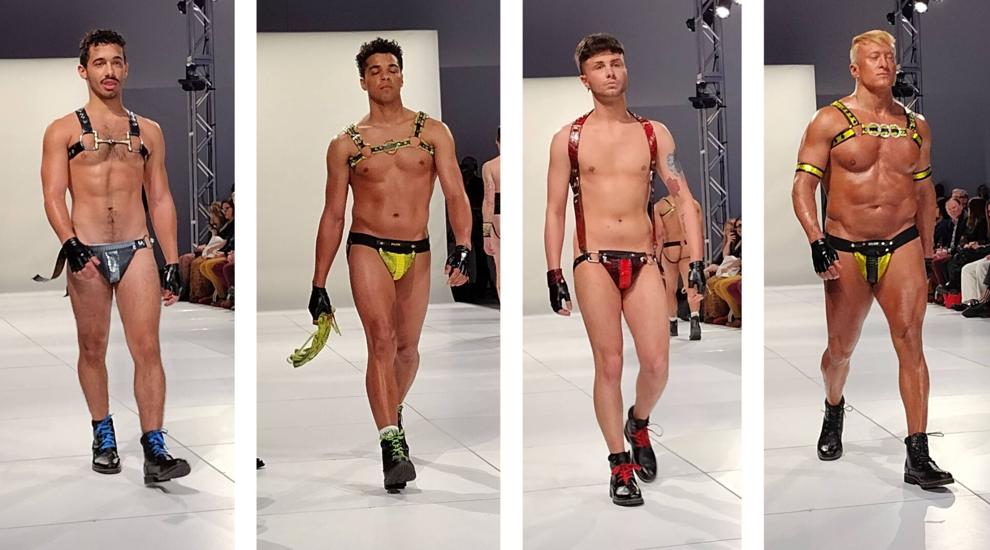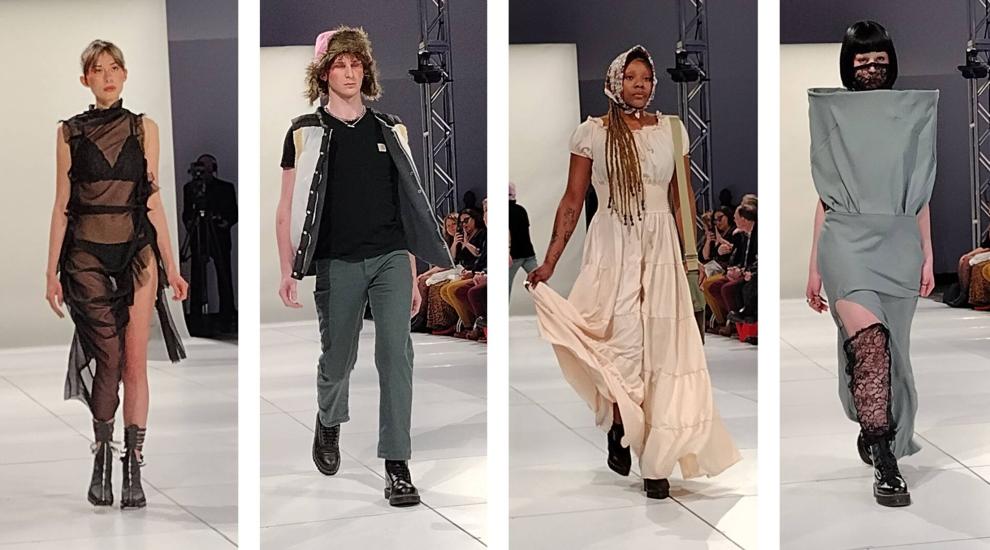 Student designer Ja'maiya Ryan showcased a plus size model decked in all-white, afro-clad summer festival apparel as well as a model covered from head to toe in a large floppy hat and full body jumpsuit complemented by black-booted heels to complete the look.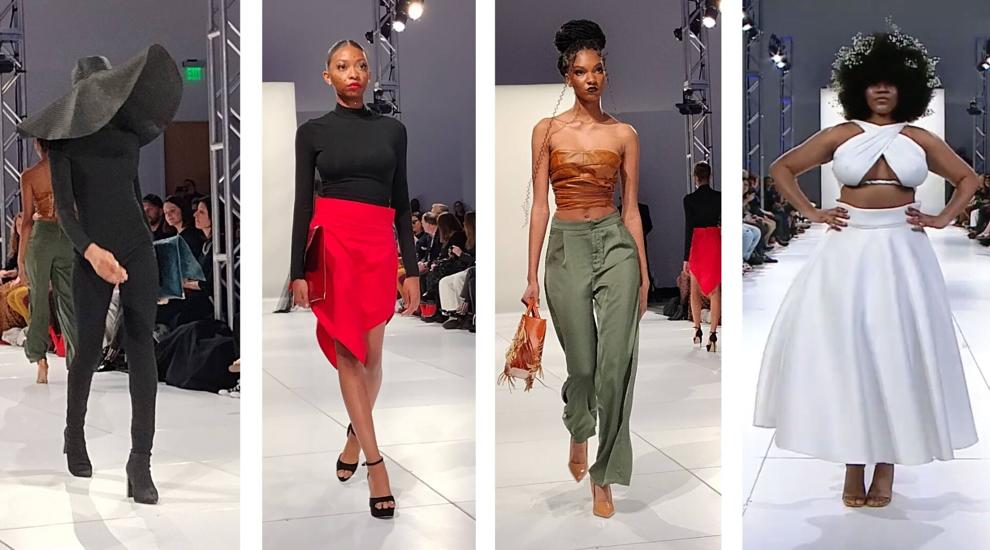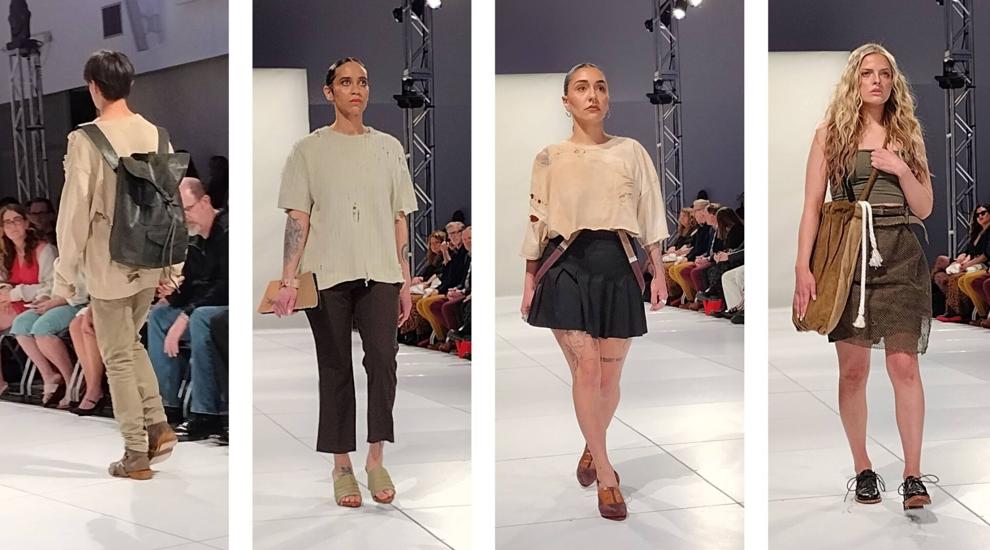 Ending the show was Fulbright Scholar Mehran Musta whose collection of futuristic sportswear and footwear elevated the runway experience. His choice of materials and structure felt comfortable and more importantly, wearable.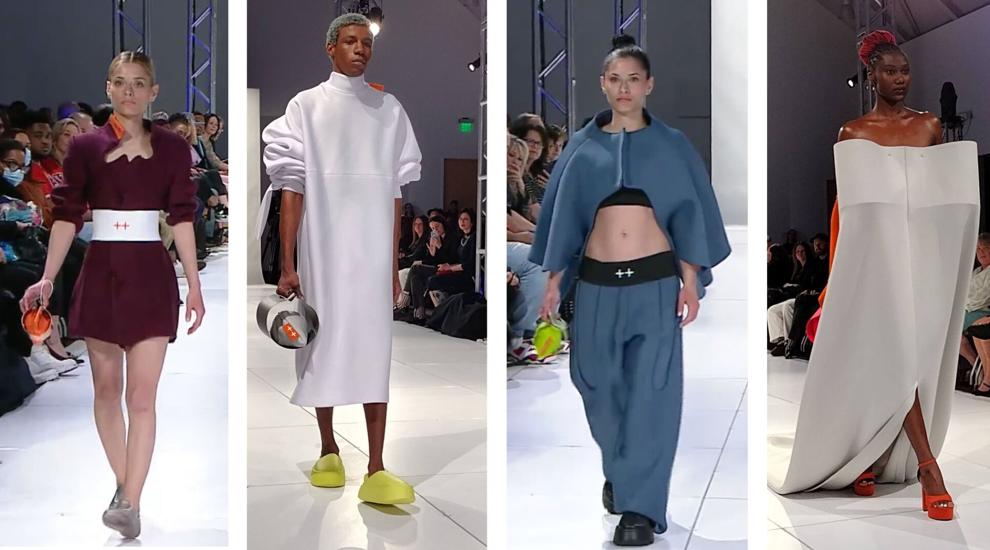 Bravo to the nine senior student designers who presented in "The Show 2023": Jacob Emmett, Jerome Fulton, Mikayla Hoak, Nikki Park, Sofia Proen, Ja'maiya Ryan, Cameron Sucaet, Stiven Woznicki, and Mehran Musta.