Rachelle Vartanian had an idea and the determination to establish an organization to help those with autism, including her preteen son. What she admittedly lacked was the business plan to execute her dream. 
Nonetheless, she took a leap of faith, quitting her job and investing everything she had into establishing the Living and Learning Enrichment Center in Northville. 
It's a story she's told countless times and continues to recount to anyone willing to listen as she continues to grow the organization. 
In 2015, Vartanian left her teaching job, sold her home, and drained her retirement savings to pursue creating opportunities for teens and young adults with autism. Later she would expand LLEC's reach to include individuals with other disabilities. 
Vartanian worked in special education for 20 years, teaching students with the most severe emotional impairments. Being in the field, she was keenly aware of the lack of programs and resources available to her son Anthony, particularly after he turned 18. Anthony, at the time, was keenly aware of his lack of friends. He once told his mom he felt like "the invisible boy." These were the catalysts for starting what would become LLEC. 
"Anthony was just diagnosed (with Asperger's Syndrome). I was working in this classroom where students like him with high-functioning autism were being placed because the district didn't know where else to put them. I thought there was no way my son would survive if he was placed in this environment. I was also going through a divorce at the time, so it was like this perfect storm. I literally went into a depression. The other piece is I didn't have family support. So, I kept thinking, if I die, he's going to be homeless," Vartanian recalls.
Shortly after Anthony's diagnosis in 2006, Vartanian, who already held a master's in educational psychology, returned to graduate school to earn an additional master's in autism spectrum disorders.  
"I felt like if I could start from there and try to understand autism, I'd be able to help him navigate his future," she says. 
In 2012, Vartanian began running a weekly social skills group at the Farmington Public Library.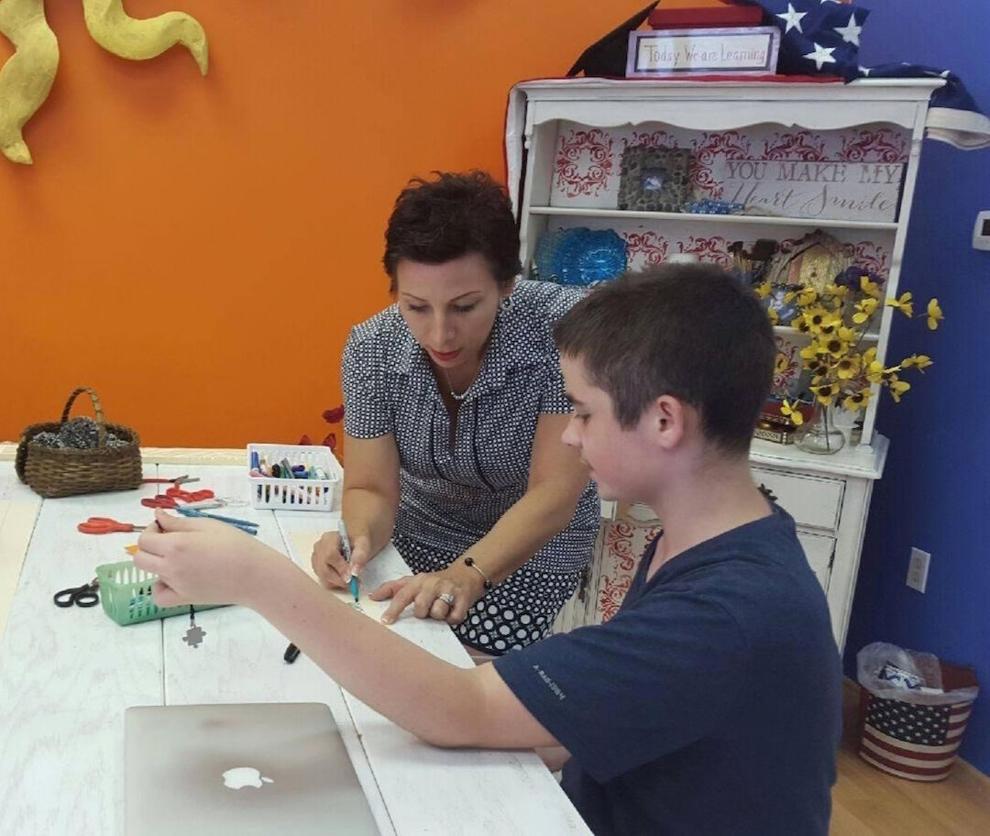 "It was somewhat self-serving because I thought this would be a good way to help create friendships and teach social skills," she says. 
The group met regularly, but Vartanian knew that Anthony and his peers needed more. 
"I thought I could keep running social skills groups, but my son is going to turn 18 at some point, and then what?" she says. 
That's when Vartanian left her job and invested everything she had to create opportunities for Anthony and his peers. In 2015, she established LLEC as a nonprofit organization, rented a small storefront in downtown Northville, and opened with one progam. That program, a Friday-night hangout, was started as a way to combat isolation and loneliness, which are prevalent within the autism community.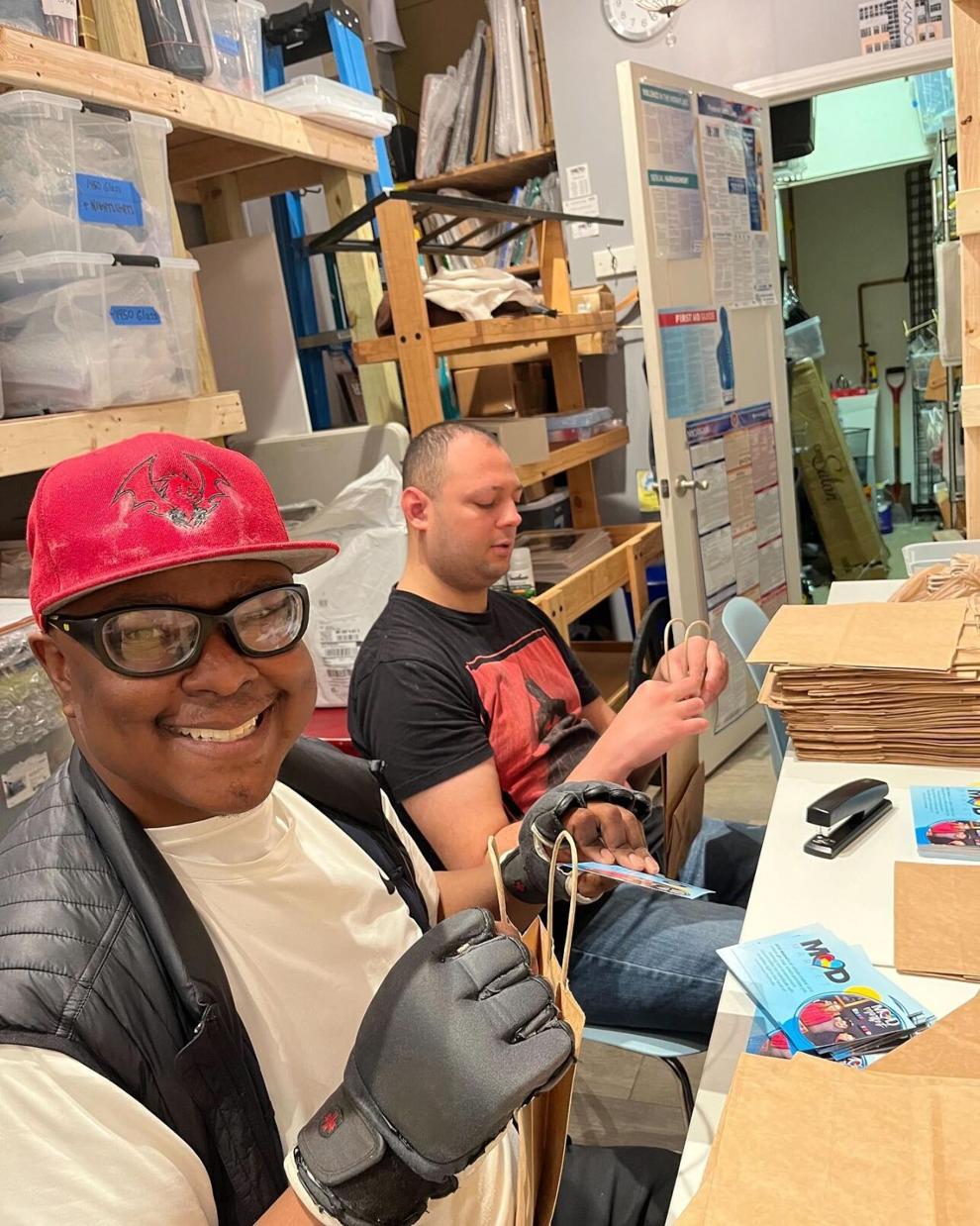 As she got to know the participants, Vartanian added other weekly programming, such as anime, comic con, sports, Dungeons and Dragons, and gamers clubs, based on the participants' unique interests.
However, her vision was bigger than hosting classes and social gatherings. Her goal for participants was independent living and the pathway to achieving that objective would be employment. According to Vartanian, 85 percent of adults with autism are not working.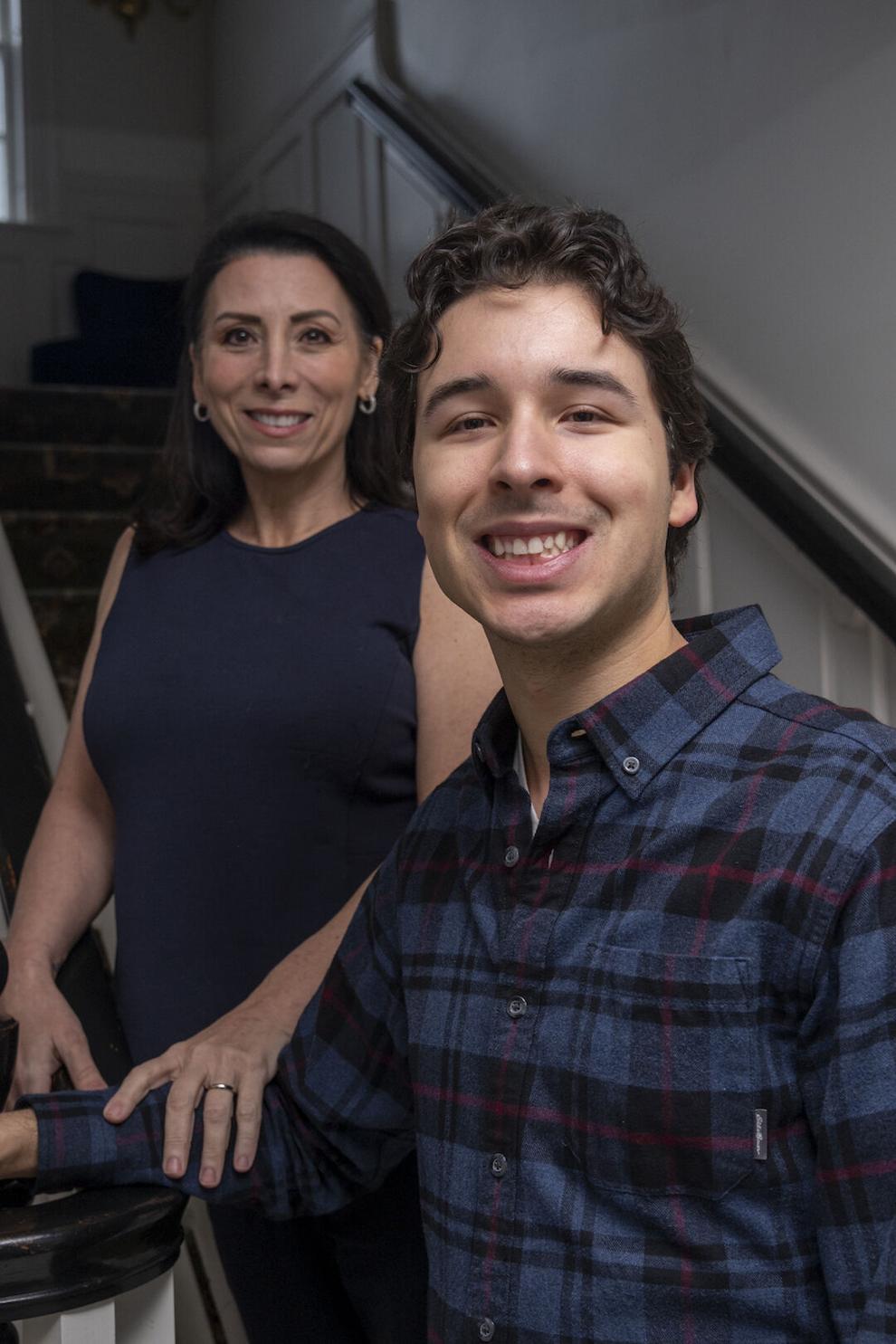 "If I was going to help them somehow live independently, I was going to have to help with job skills," Vartanian recalls. 
Still without staff or a source of funding, Vartanian brought participants to local businesses for on-the-job training.   
As more families learned about LLEC, the program experienced rapid growth. After a year, Vartanian had enough money to hire her first employee and it didn't take long for the nonprofit to outgrow the small storefront location. 
In 2018 LLEC expanded into a two-story historic house a few blocks away. Four months later, the organization outgrew that space too. 
Someone half-jokingly told her that the 14-acre Don Massey estate on the border of Northville and Novi was for sale. At first, Vartanian ignored the suggestion. But one day, on a whim, she called the real estate agent.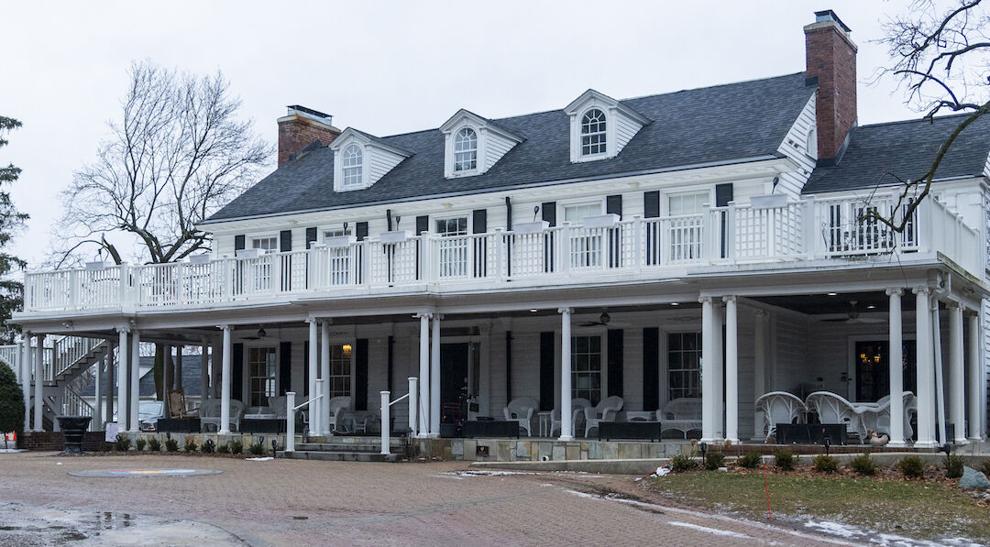 The first time Vartanian visited the site, she stood on the expansive front porch and eagerly looked at the apartments across the street. Although she had driven by the complex countless times, she had an epiphany. Vartanian envisioned her son and others with disabilities living there, and being able to walk to downtown Northville, and across the street to participate in the hub of opportunities she planned to create if she acquired the estate.  
As she and the real estate agent wandered the property, Vartanian pictured the location of every microbusiness she planned to start. It didn't matter that she still wasn't taking a paycheck. She had a vision that included alpaca, chicken, and bee farms.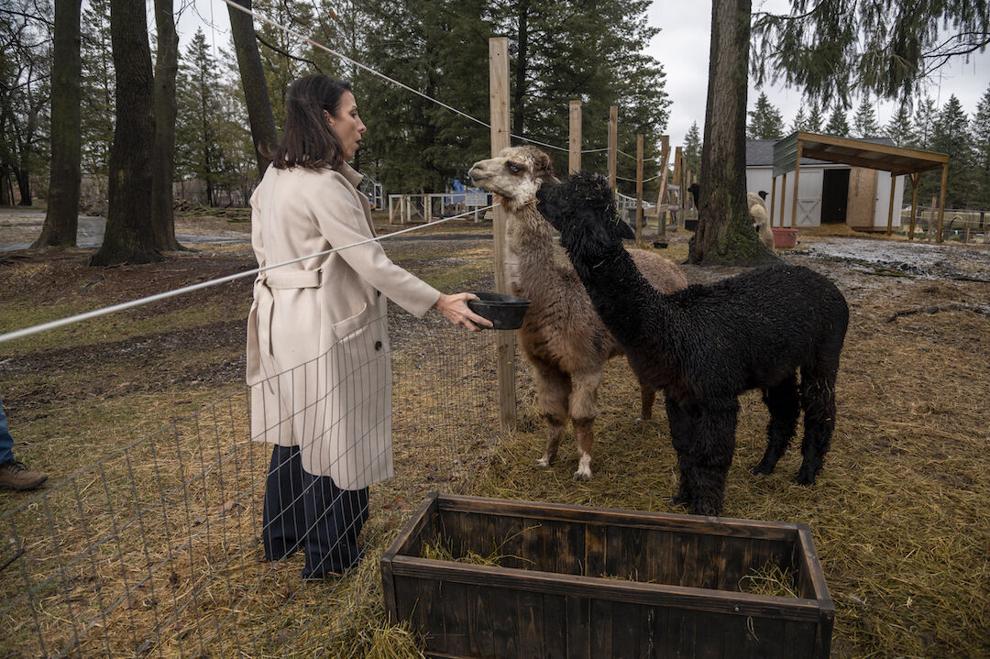 Around that time, Mario Michael Moscone, a successful local businessman, read about Vartanian in a community newspaper and, despite battling cancer, asked to meet her. 
Vartanian, 53, recalls their early encounter, and how there wasn't an immediate connection. Nevertheless, as she kept him informed of her progress, a professional relationship and friendship ensued. 
Almost a year later, Moscone's health improved, and Vartanian invited him to visit the Massey estate. The meeting became the catalyst for what LLEC is today and the story behind her tattoo.  
Moscone grew to trust Vartanian because of her passion and sacrifice. After seeing the property, he donated $500,000 to purchase the estate.
The words "Keep n go"— a phrase she frequently heard from Moscone, who died of lymphoma in October 2021 — are penned in black cursive on Vartanian's right wrist.
"Mike (Moscone) would say, 'Rachelle, you keep n go.' That phrase came from his mother who was from Italy and spoke broken English. Instead of saying keep going, she would say to him, you keep n go, and that was our thing. He became like a father to me," Vartanian says.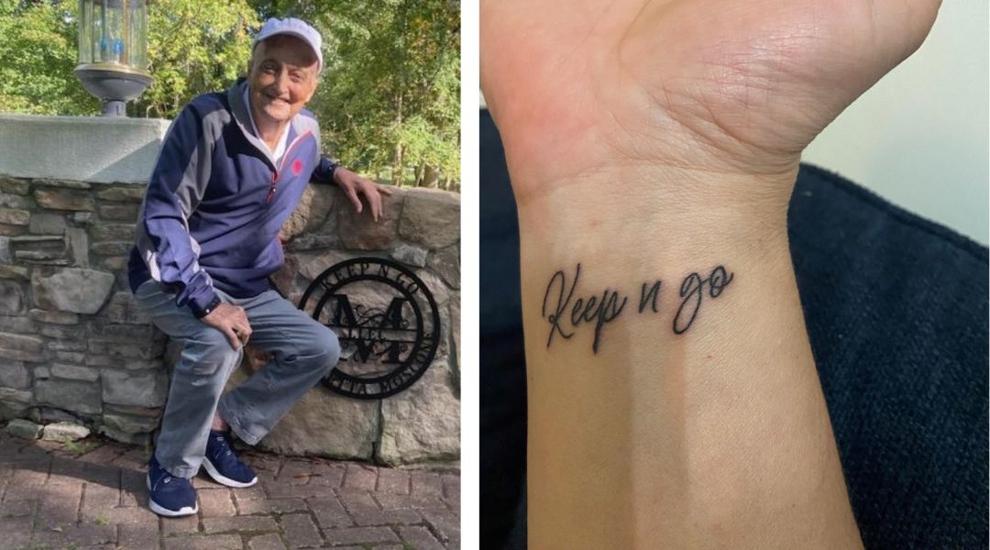 In January 2020, two years after Vartanian first visited the estate, she acquired it. Now the 6,200-square-foot home and surrounding property is a hub of activity where 250-300 teens and young adults from nine counties across southeast Michigan weekly participate in a multitude of programs.  
"Everything here is about what jobs we can create for them," Vartanian says.
There are six buildings on site, each housing something unique. The ornately decorated main house is used for programming, social gatherings, meal preparation, and other activities. Packed administrative offices are tucked away in the former bedrooms. The garage has been transformed into an art studio, and the guest house is where participants learn various life skills.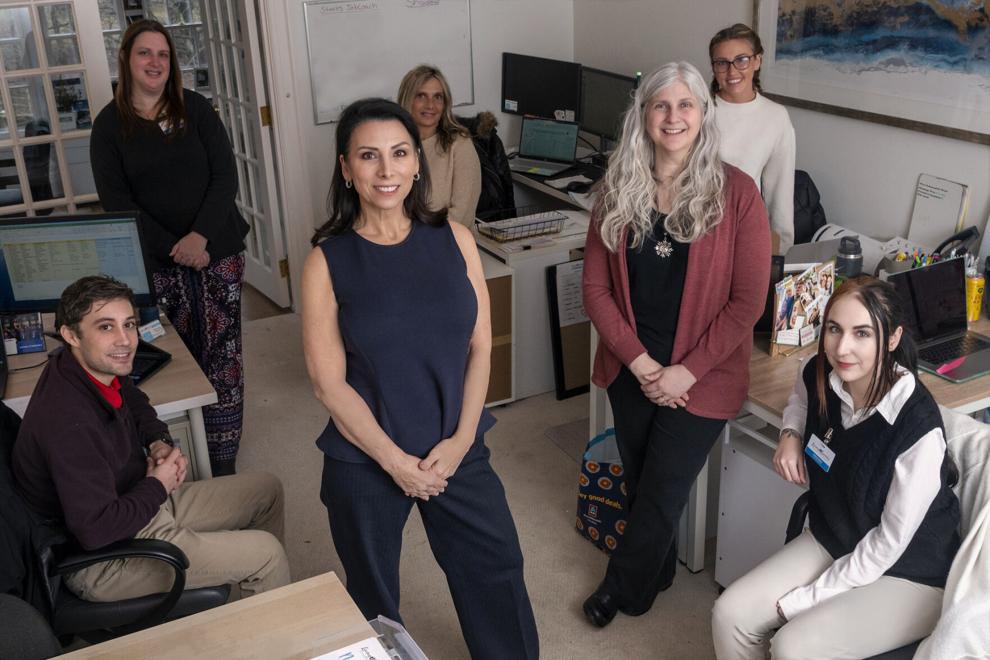 The carriage house is a storage facility, but Vartanian has plans to turn it into a fiber mill to produce expensive yarn from the fur of the five alpacas on the property. There's also a workshop that Vartanian envisions being used to make Adirondack chairs, picnic tables, and more. 
As for the apartment complex across the street, part of her vision came to fruition when her son, now 22, and three other LLEC members moved into two of the apartments. 
Although the complex is not currently for sale, even if it was, Vartanian says she doesn't yet have the financial backing to purchase it. But she is patient and hopeful. She'd also like to buy some adjacent property and use its existing buildings for a respite house, a gym, and administrative offices. 
Vartanian also hopes to incorporate her programs in communities worldwide and expand her reach in metro Detroit. In the eight years since she started, she's grown LLEC exponentially, including a staff that's swelled to more than 100 employees.  
Jill Engel, the director of development for LLEC, started working for Vartanian a year after meeting her and says she can't see herself ever working  anywhere else.
"What amazes me about Rachelle is her rock-solid faith," Engel says. "She sacrificed everything she had to do something no one thought of, and then what everyone said was impossible. Now, here we are, serving members from nine counties and 72 cities while our nation was coming through a pandemic."  
On some mornings, Vartanian likes to stand on the porch of the main house where she observes a steady stream of cars as they drive around the circular brick-paved driveway and briefly stop to drop off the day's participants. She watches with pride as the staff enthusiastically greets each member but wishes her son received the same warm welcome when he went to school. Instead he walked through the doors without an iota of acknowledgement.
"I needed to have a culture here where our participants feel seen," Vartanian says. "The staff is amazing, high fiving everyone as they come in, and asking individualized questions about their day.."
"Our drive, dedication, and passion come directly from our members," she says. "The happiness they and their families exude keeps us going every day. It doesn't matter what kind of morning you're having, how tired you are, or what's happening in your life. The second we see our members' happy faces, everything else becomes irrelevant."