Detroit's Jessica Nabongo hopes her account of traveling to every country in the world will change how people think about other places and cultures
BY SHIRAZ AHMED
Click the arrows on the featured image above to view more photos of Jessica and her incredible travels. 
In the introduction to her memoir-cum-travel guide, The Catch Me If You Can: One Woman's Journey to Every Country in the World, travel expert Jessica Nabongo writes of the "danger in a single story."
Three years ago, the Detroit-native became the first Black woman to travel to all 195 United Nations-recognized countries in addition to a few territories. She is keenly aware of how telling her story may affect how some readers approach travel.
"One person's experience in a country can cause others to follow in their foot-steps or swear to never step foot in a destination," Nabongo says, promising that her debut book, published by National Geographic in June, represents a positive take on her collection of experiences — even if every step wasn't perfect.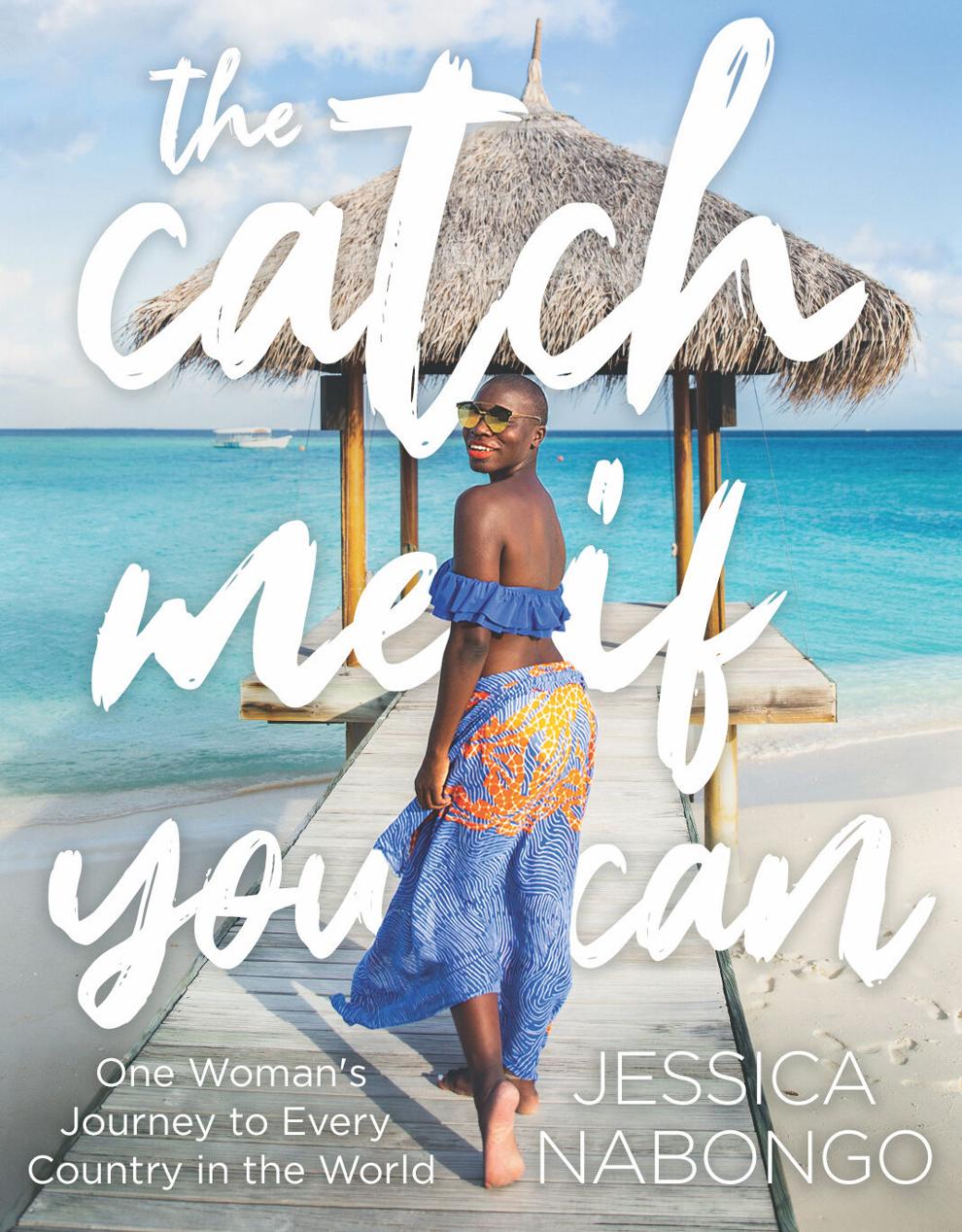 Her words hint toward prominent Nigerian writer Chimamanda Ngozi Adichie's TED Talk titled the same, where Adichie warns of the effects of almost exclusively hearing stories told from the perspectives of white people. Nabongo's book can be viewed as a response to Adichie, swapping out a European-centric approach to travel logging with her perspective: a Black woman from Detroit with African roots and a graduate degree in international development from the London School of Economics.
"When I moved outside of the U.S., that's when I really started to understand the different ways in which people see me," Nabongo, now 38, says, citing the negative experiences she had while traveling abroad, detailed in the book. "People's perception of us greatly affects how we exist in the world."
In other words, the book may be a "single story," but it's an honest and self-aware one capturing a singular experience. The narrative mixes Nabongo's unlikely journey from corporate burnout to globe-trotting photographer and writer with observations and insights about places and culture, from sharing octopus balls with friends in Japan to a topsy-turvy experience skiing in Canada.
But before we get there, we need to start out where she did: here in metro Detroit. Nabongo was born on the west side of Detroit in 1984, the youngest of three sisters, to immigrant parents from Uganda.
"One of the biggest things that I learned during my travels to every country in the world is that most people are good." – Jessica Nabongo
"My parents took me traveling from a young age," she says, recalling road trips and camping expeditions the family would take, zigzagging across the U.S. going to conventions hosted by the Ugandan community in cities such as Washington, D.C.; New York City; Atlanta; and Minneapolis, as well as international trips to Uganda. "They always wanted us to have a vacation, no matter how near or far."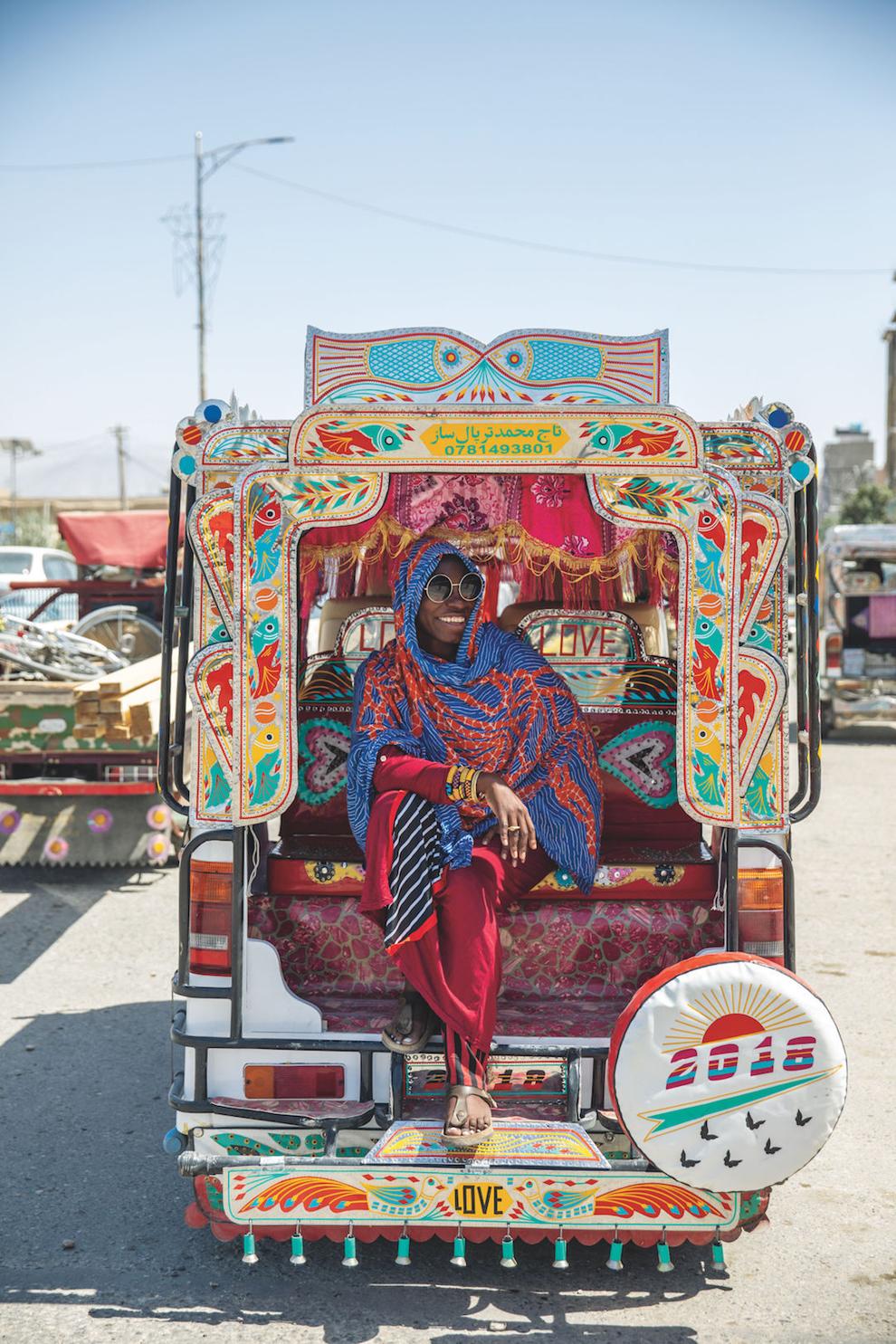 In Detroit, she was also exposed to an array of cultures that make up the metro region. She writes in the first chapter of the book, "United States," of going to school with Jewish and Chaldean students in the suburbs and eating at Polish bakeries, Coney Islands, and Lebanese restaurants across the area. "I became so close to so many different cultures at an early age that it piqued my curiosity" in the world, Nabongo says, also crediting "a home with so many books, encyclopedias, [and] atlases."
In early 2017, she discovered "country counting," a small club of people who claim to have traveled to every UN-recognized nation in the world, and decided she wanted to be the first Black woman to accomplish it. That year when she decided on the goal, she had already traveled to 60 countries, documenting her experiences on a blog the book takes its name from.
And she set a deadline: 195 countries by her 35th birthday. She completed her journey in the East African country of Seychelles in October 2019 — missing her birthday by about five months, but that's OK: "I wasn't racing anyone," Nabongo says.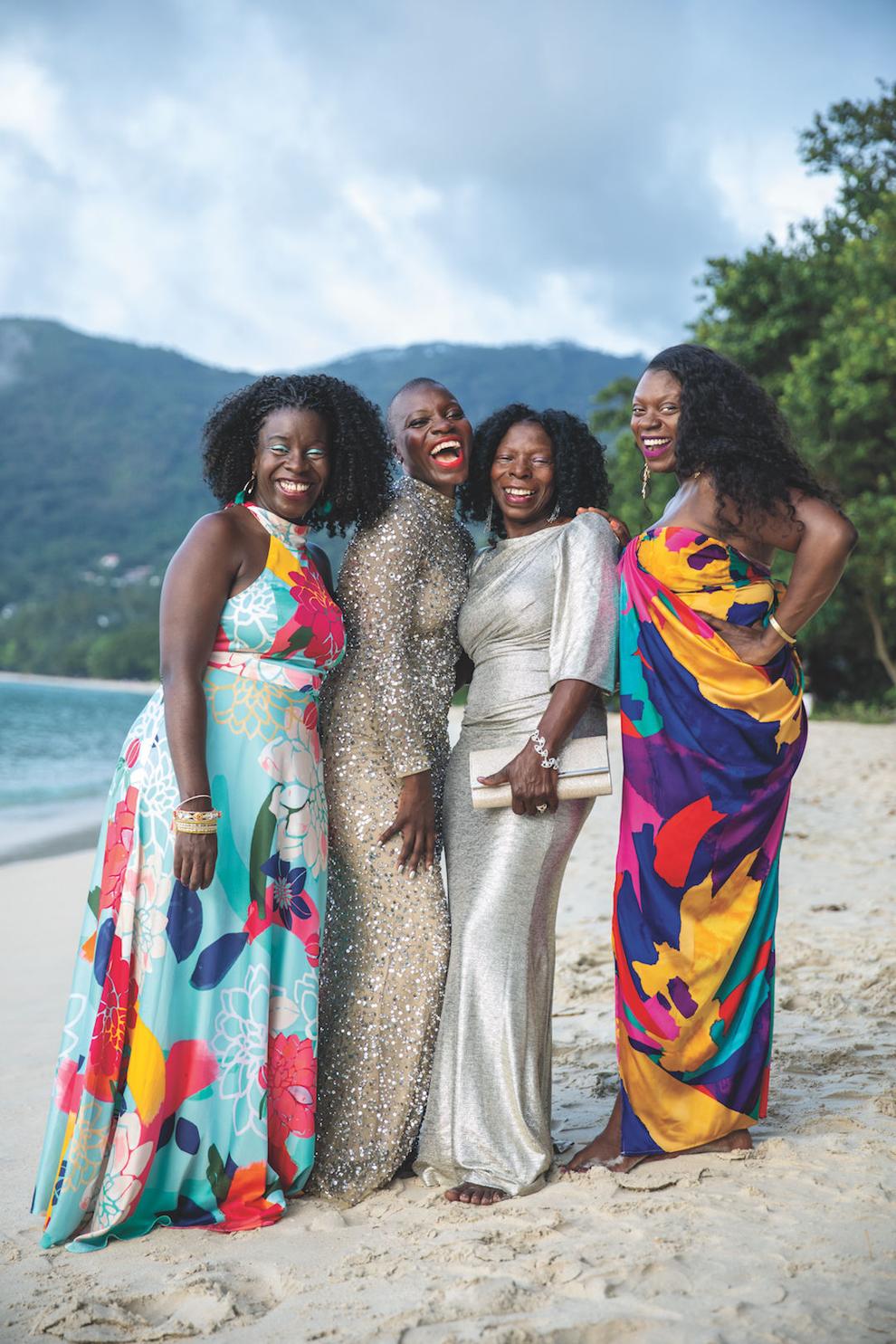 She picked up a few tips on the way. Learn some of the local language. Trust your housekeeper for recommendations as much as —or more so — than your concierge. And finally: "Don't be afraid of strangers," Nabongo says, a theme she returns to in the book with its colorful cast of cab drivers, impromptu friends, and fellow travelers. "I am a firm believer in moving with positive energy. One of the biggest things that I learned during my travels to every country in the world is that most people are good."
Like everyone else, Nabongo has been grounded during the COVID-19 pandemic, splitting her time between West Hollywood and Detroit. However, she now has advice for those who have been homebound and are ready to break out their passports and travel once again.
"You have to go where you're comfortable first," she says. "That may be driven by language, by COVID [safety] protocols, [or] just by your interests. The biggest thing is figuring out what will make you feel most comfortable, and then targeting a location based on that."
In anticipation of the book release, she touches on what she wants people to take away from her story."I just hope people think differently about the world that we live in," Nabongo says. "I hope people think differently about strangers. And I hope it changes the way people travel for the better."
You can purchase The Catch Me If You Can: One Woman's Journey to Every Country in the World online here. 
Follow Jessica's journey on her blog thecatchmeifyoucan.com where you can read about her trips, access her top lists, purchase her book and purchase curated items from her travels through her e-commerce site, thisisthecatch.com