Dr. Doug Thompson is redefining oral health with an innovative, holistic approach that leads to beautiful smiles — and whole-body wellness
By Karen Dybis
Featured photography by Hayden Stinebaugh 
According to Dr. Doug Thompson, a smile telegraphs more than a beautiful appearance — it also serves as an indicator of a person's health and their future well-being. That's the premise behind his dental practice, Integrative Oral Medicine in Bloomfield Hills, which has become a new model for how oral health can lead to whole-body wellness. 
Thompson's holistic approach to patients' well-being reflects his effort to become a disruptor not only in the dental world but the overall health care market. But his work isn't about breaking industries apart — rather, he wants to bring practitioners together. That's why he teams up with medical doctors to co-manage his patients' health.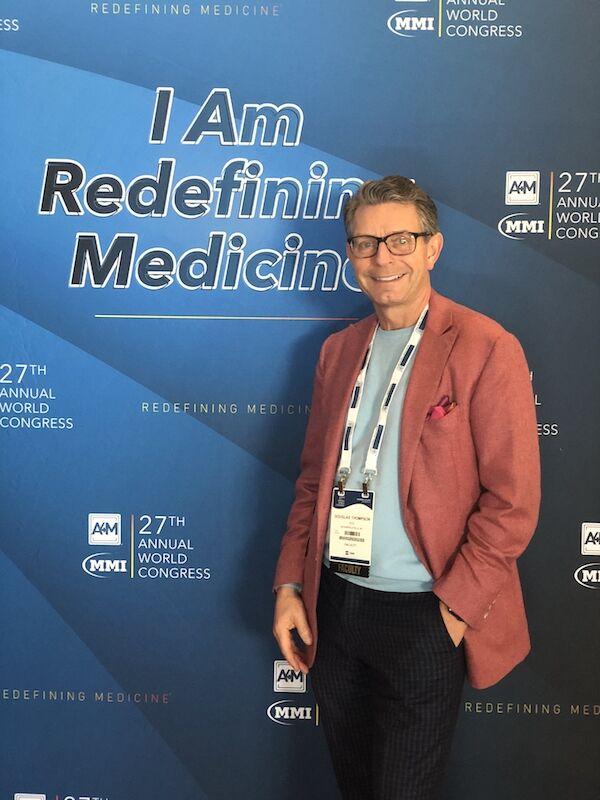 Courtesy of Dr. Doug Thompson
Thompson works with a patient's whole team, so to speak, "just as a primary care provider would communicate with a patient's endocrinologist or cardiologist," he says. More importantly, he adds, they share key data and labs. "The dental team often sees a patient more frequently than their physician [does], so we are an essential part of the health care team." 
Dr. Joel Kahn, a Bingham Farms-based cardiologist, collaborates with Thompson to manage certain patients' health. "The heart doctor does not interact with the lung doctor and certainly not with the dentist. Doug Thompson is the rare exception," he says. 
In 2015, Thompson launched Wellness Dentistry Network, an online resource connecting dental teams with educational resources and implementation tools. Together, the network of 160 members in six countries focuses on how oral conditions can connect to a patient's overall health. 
"What [Thompson] is teaching is a paradigm shift — if you are healthy or become healthier, you won't get as sick and won't have as many challenges to your health," says Dr. John C. Kois, founder and director of the Kois Center in Seattle, Washington, a continuing education center for dentistry where Thompson teaches. "Doug understands that we're not just in the dental business — we're in the quality-of-life business."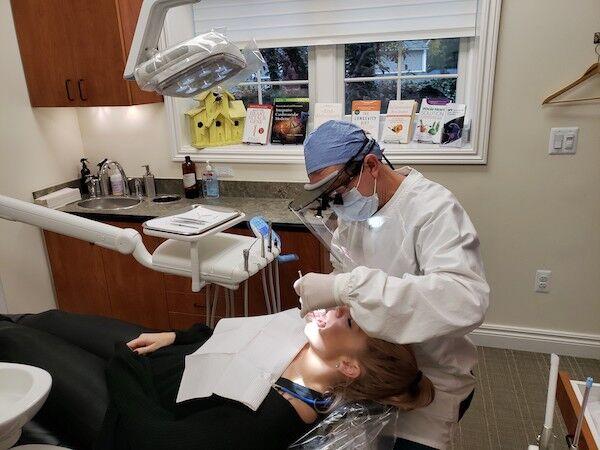 Courtesy of Dr. Doug Thompson
Thompson's focus on wellness dentistry started 14 years ago when he received a piece of mail advertising teeth cleaning. "It said you could have the bacteria that live on the teeth [and] that can affect your systemic health removed," recalls Thompson. "I flipped it over, and it was for my cat. I realized the veterinarians were doing a better job of marketing to their patients than we were."
He started to study the connection between his specialty and the rest of the body. Indeed, research shows how oral bacteria and oral conditions affect a patient; they're linked to conditions including heart disease, diabetes, various cancers and Alzheimer's. "Essentially I tell patients, the bugs and the inflammation in our mouths do not stay there but travel and can drive other diseases."
Thompson's practice offers everything from standard dental fare (cleanings and fillings) to advanced DNA bacterial testing to assess health risks as well as determine personalized treatment plans. Due to the fact that HPV-related oral, head and neck cancer cases are growing rapidly, he offers patients an annual oral-cancer screening.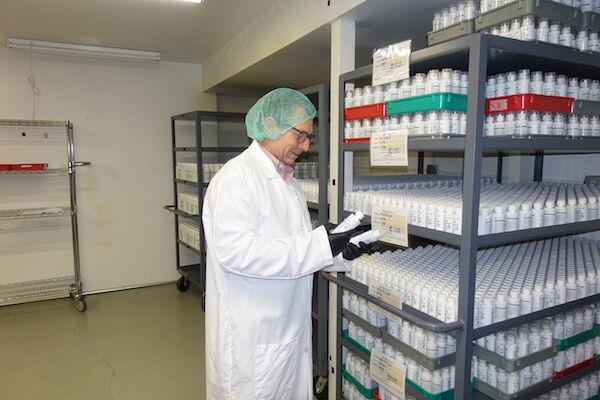 Courtesy of Dr. Doug Thompson
Thompson notes that studies indicate that oral bacteria and oral conditions can contribute to 57 systemic diseases including heart disease and diabetes. Developing these assessments means patients receive better diagnoses, plus faster and often less invasive treatments. 
For example, Thompson recalls a 28-year-old patient who came in for a routine cleaning and whose X-rays showed suspicious calcifications in his carotid areas (carotid arteries supply blood to the brain, neck and face). Thompson referred him to Kahn for further testing — which revealed he had the "carotid arterial age of a 51-year-old," says Thompson. The fact that he caught the issue gives the patient "an early opportunity to address his risk and possibly avoid a stroke or heart attack in the future," he adds. "It's important work — but it's also fun to do and see people get healthier."