Learn more about SEEN's new intern Cassie Kunze, a former Miss California USA who recently moved to Detroit and plans to pursue journalism. She tells us more in 20 questions.
By Rachel Schostak         
1. Can you tell us more about your background? I was born and raised in San Diego, California where most of my family still lives. I moved to Los Angeles after being crowned Miss California USA in 2014, where I modeled and worked as a production assistant for FOX and Viacom. I received a bachelor's degree in political science and pre-law, and I plan to pursue a master's degree in journalism and business next fall. My boyfriend and I met through our best friends three years ago (who are newly engaged!), and since then we have traveled the world together, adopted the most adorable puppy and are now taking on Detroit!
2. You are new to Michigan — welcome! What inspired your move to Detroit this year? Career, love, family? Thank you! I officially moved late January with my boyfriend of three years and have been loving it. We have visited Detroit for the past few years due to his real estate development company, Fortus Partners, that specializes in residential and commercial properties. We actually lived downtown for the summer in 2016, and I fell in love with the city. I am excited to be joining the SEEN Magazine team this fall!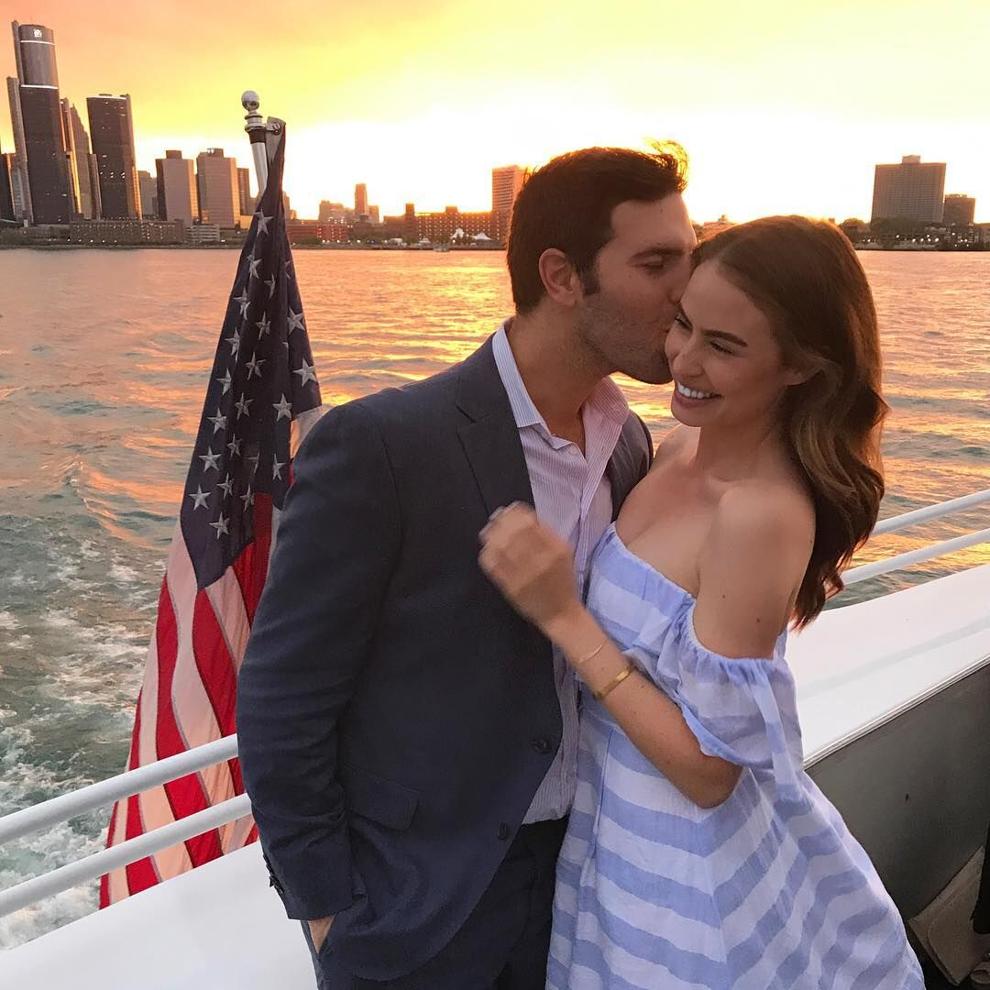 3. As a newly Detroit-based woman, what are you most looking forward to experiencing here in the city? I've lived in Southern California my entire life, and I am excited to experience changing seasons for the first time! I will probably be the only person in Michigan who gets really excited when it snows this winter.
4. In July 2016 you co-founded The Crown & Rose, a private pageant and etiquette consulting company.Who or what initiated this venture in your career? I was crowned Miss California USA in 2014 and met my best friend at Miss USA, who was Miss Alabama at the time. After moving to Los Angeles together, we noticed we were receiving tons of requests for advice from local competitors so we decided to align our experiences and knowledge to found The Crown & Rose to help other young women pursue their dreams.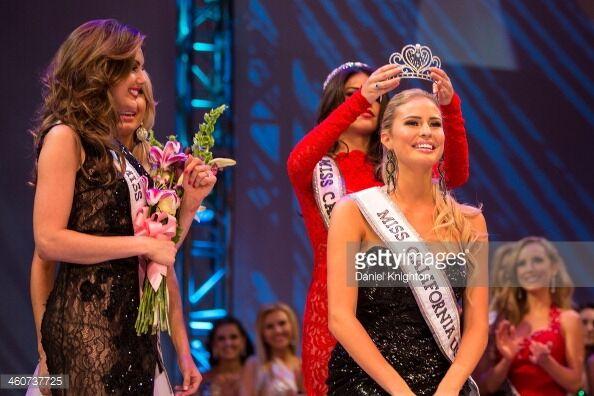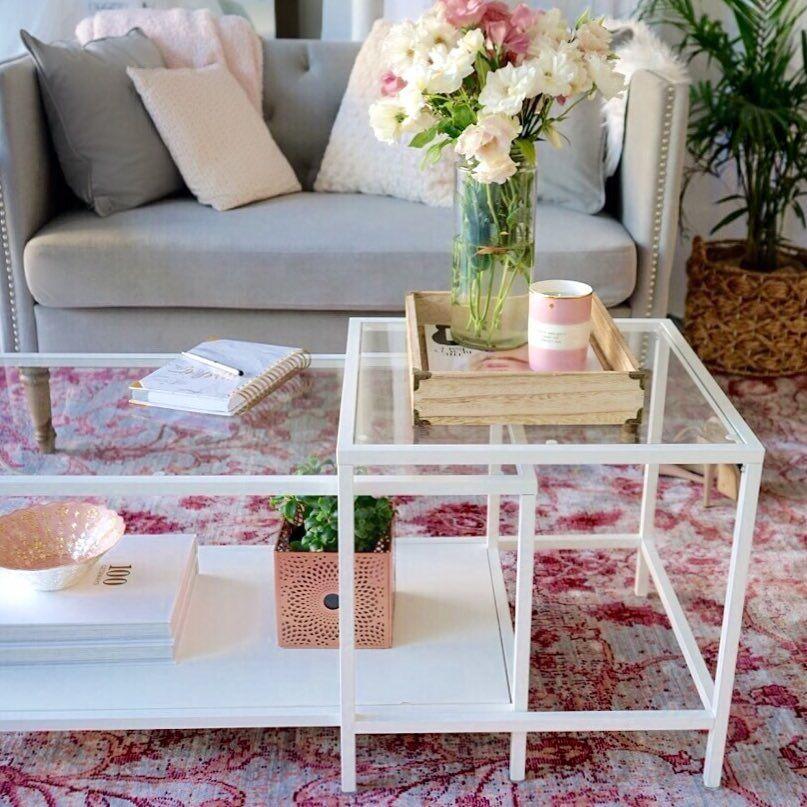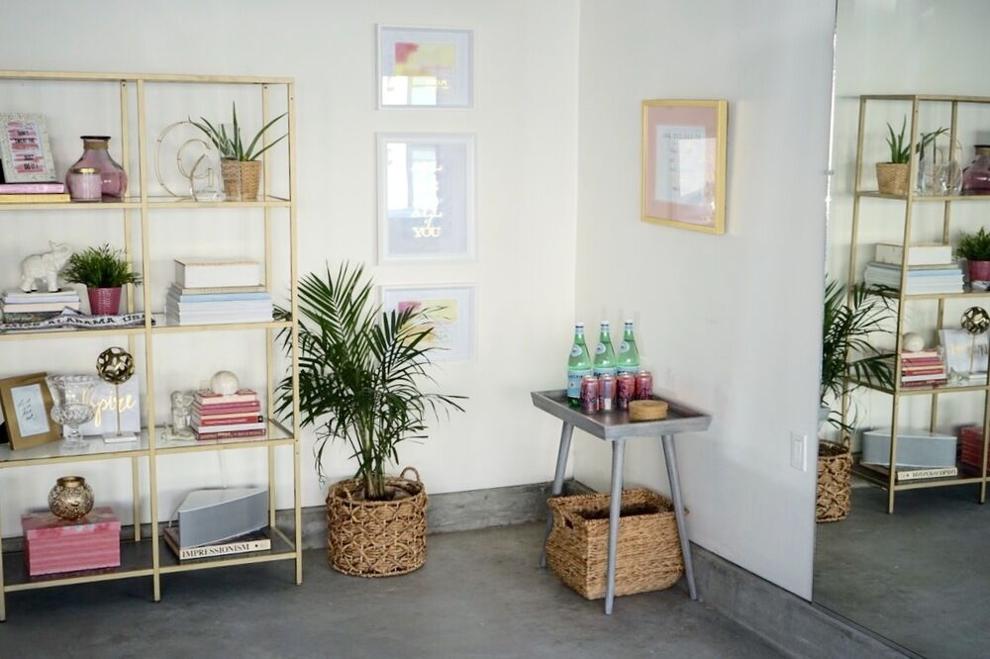 Courtesy of Cassie Kunze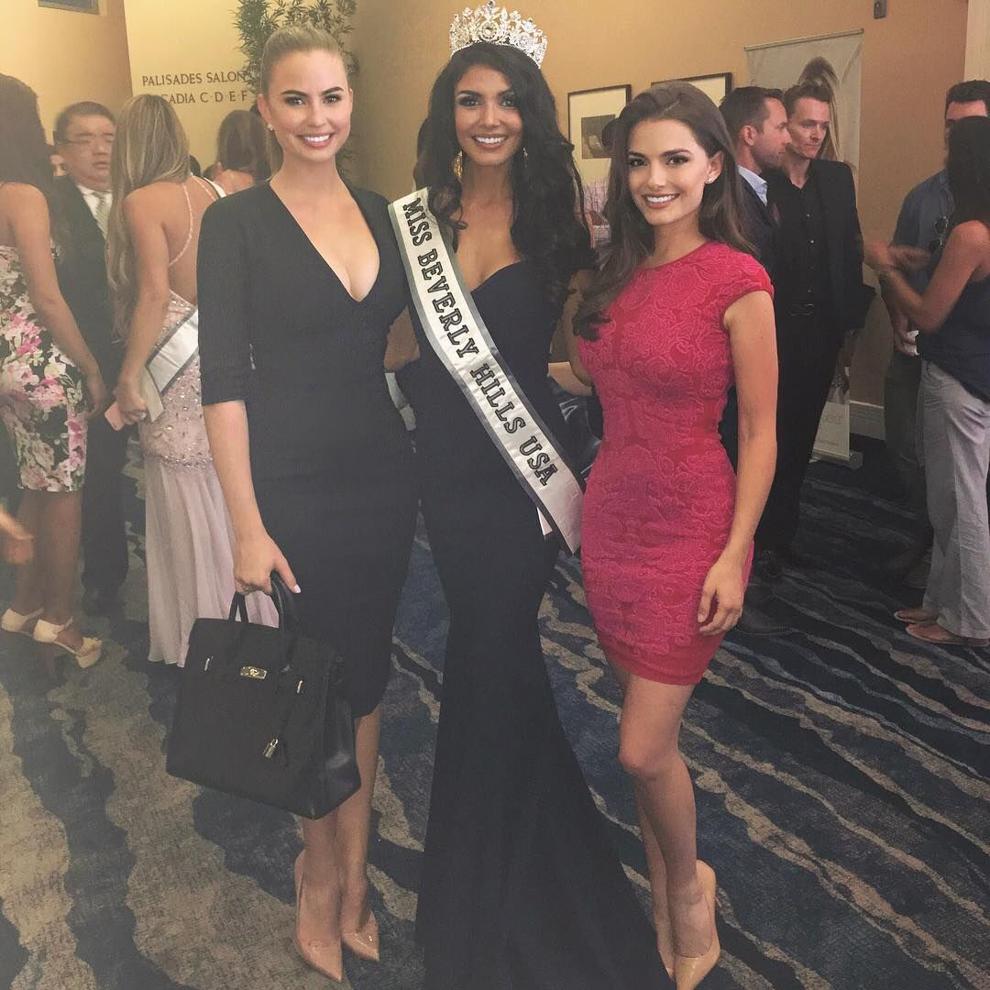 5. How has helping to create The Crown & Rose inspired you personally? One of the more prominent misconceptions about pageants is that the women who participate in them are not ambitious, when in fact they are some of the most ambitious women I know. Getting to work with young women who are working toward bettering themselves and achieving their dreams was incredibly inspiring.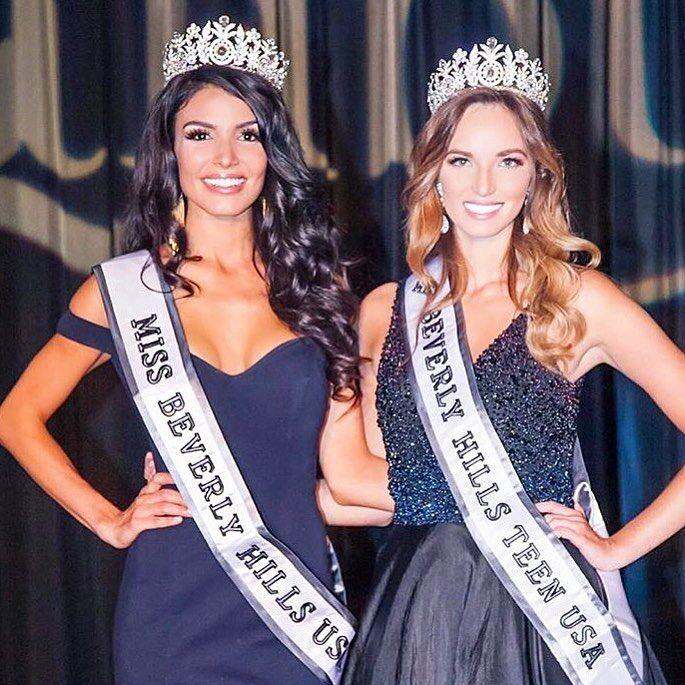 Photo via Cassie Kunze's Facebook
6. In 2016 you competed at the International Model United Nations Conference in Washington D.C. What moment was the most memorable for you from that experience? I was fortunate to be chosen as a delegate of the Model United Nations program at my university. In Model UN, students step into the shoes of ambassadors from UN member states to debate current issues on the organization's agenda. It was such a valuable experience! I wrote and delivered speeches with limited time to prepare, drafted resolutions, negotiated with allies and adversaries, resolved conflicts and navigated the Model UN conference rules of procedure — all in the interest of mobilizing international cooperation to resolve problems that affect countries all over the world. Winning both the regional and national competitions are moments I'll never forget!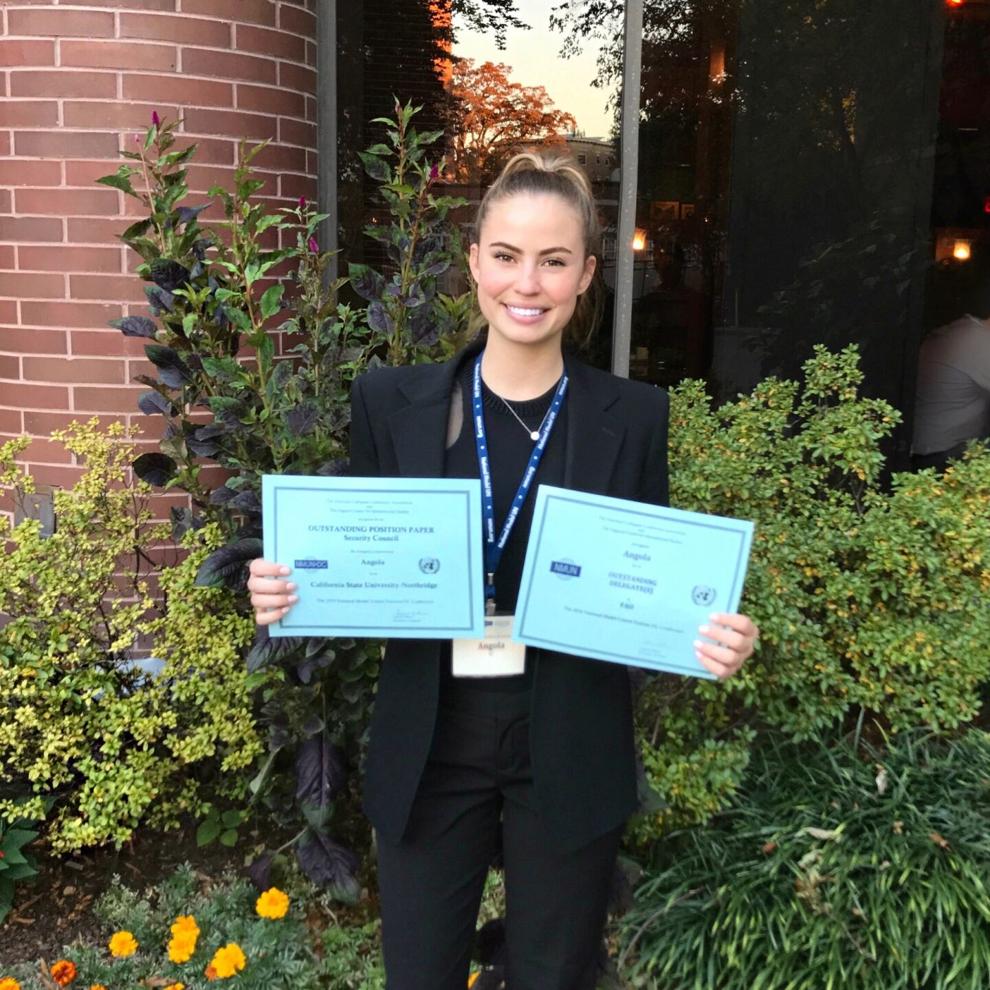 7. Traveling as often as you do, you've probably come across a favorite location that has inspired you. Where was it and why? Israel is probably one of my favorite places I've ever been. From its raw beauty and geographical uniqueness to the technical contributions the country has made, I am in awe of Israel every time I go. Some of my favorite facts about Israel: It is the only country to end the 20th century with more trees than it started with, Israel has the highest tech startups per capita, and over 75 percent of Israel's water is recycled, as they have the largest desalination plant in the world. Israel should definitely be on everyone's bucket list to visit!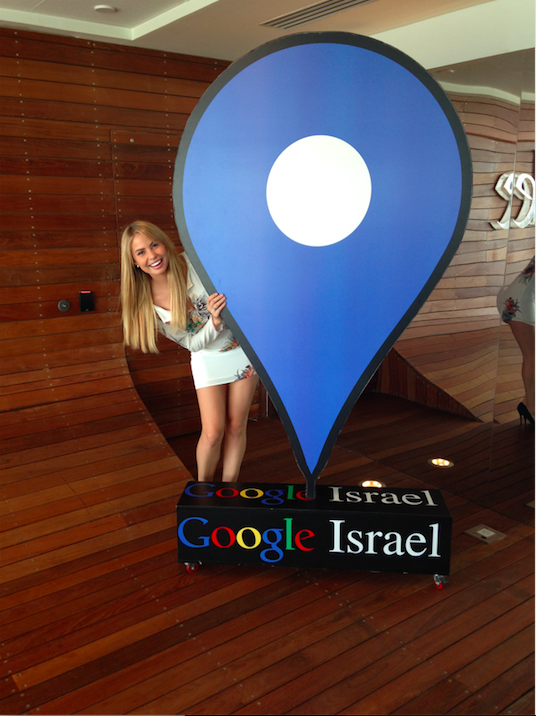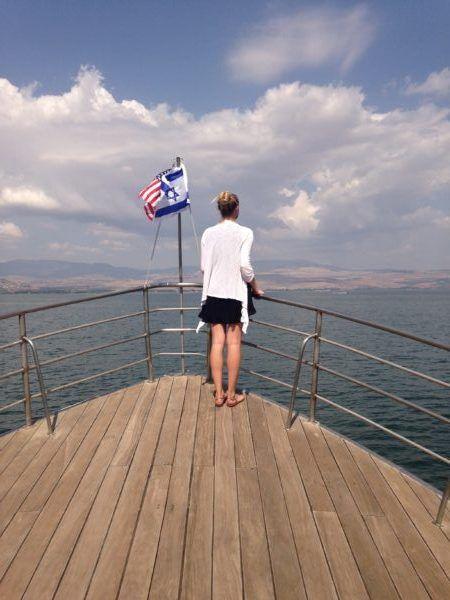 Courtesy of Cassie Kunze
Now on to your style…
10. Who inspires your style or where do you find inspiration? Besides Instagram, I get a lot of inspiration from the people around me. I love seeing how people style themselves and am constantly looking for new trends wherever I am.
11. Your must-follows on Instagram? @Marianna_hewitt for beauty and lifestyle, @Kaity_Modern for fashion and art inspiration, @cnttraveler for travel inspiration, and of course me! @cassiekunze 😉
12. You are never fully dressed without… A bracelet — my outfit doesn't feel complete without one.
13. You can never leave home without…My chapstick — I keep at least one chapstick in each of my purses. I can't leave home without one!
14. Given you're traveling often, what are your three essentials that you always make room for in a suitcase? 1) Mario Badescu facial spray. My skin can get so dry when I travel. 2) A portable steamer. Wrinkled clothes are my pet peeve! 3) A nail kit. You never know how important a pair of tweezers or scissors are until you need them.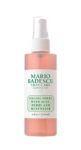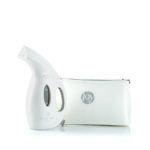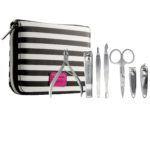 15. Most recent book you read? The "7 Habits of Highly Effective People" by Stephen Covey.
16. Currently on your playlist? I always have something new on my playlist! Right now I have a mix of SZA, Billie Eilish, The White Stripes, Marshmello and I begin everyday with some Beyoncé.
Your Local Love List…
17. Go-to spot in Detroit? Lady of the House is my absolute favorite restaurant overall, and Takoi is the best when I'm craving Thai food.
18. Currently on your list of "to-do" in Michigan? Would love to do a family trip up to Sleeping Bear Dunes! I was able to visit for the day earlier this summer, and it was one of the more beautiful places I've seen.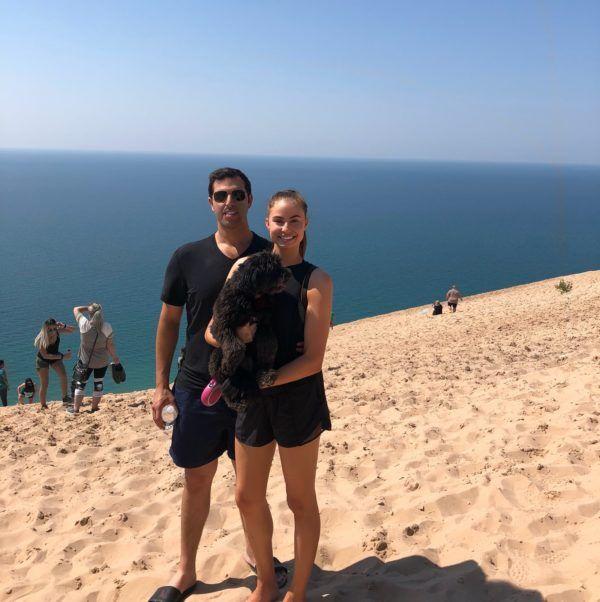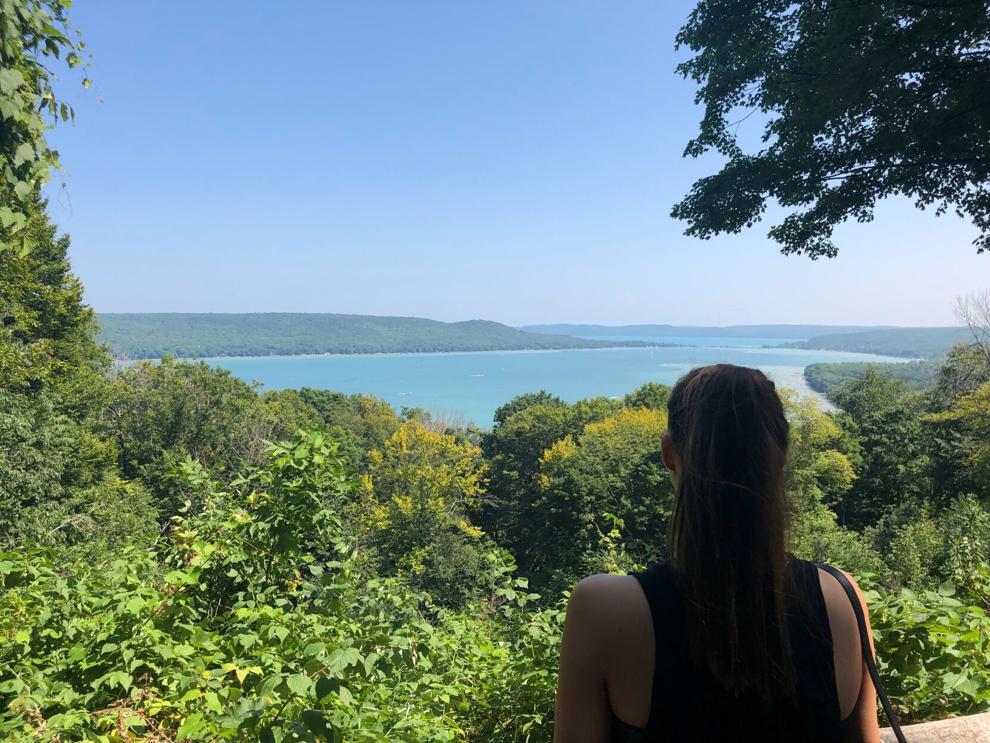 Courtesy of Cassie Kunze
19. Any great spots you love to shop local? Nest, City Bird, Bird Bee, Devries & Co 1887, Detroit Is The New Black.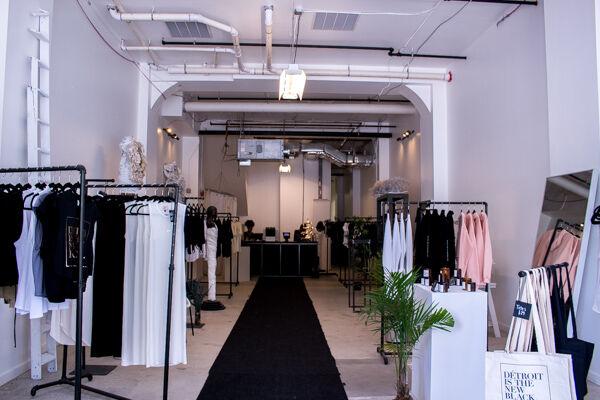 Lastly…
20. Words to live by or favorite quote? Leave the world a better place than when you found it.