Featured Photography by Darrel Ellis for SEEN
Recently, we asked you — our readers — to nominate leaders and members of nonprofits who devote countless hours to bettering the lives of those across metro Detroit. We asked you to recognize the special individuals who go out of their way to help others through volunteer work, social action, civic engagement, education, advocacy, and fundraising. 
From the many impressive nominations, we selected eight SEEN Community Changemaker Award winners. These individuals selflessly serve their communities, are passionate about their causes, and work tirelessly to create positive change. Many of these extraordinary individuals have started and grown their organizations and foundations. Others found their way to the nonprofits that inspire them.
We are excited to honor and celebrate the 2022 SEEN Community Changemakers. Throughout 2023, we will feature these inspiring individuals and their organizations and causes with in-depth profiles. We will also share ways that you, our incredible readers can get involved to help further their good works. For now, here's an introduction to our incredible group of Changemakers.
Kristina Millman-Rinaldi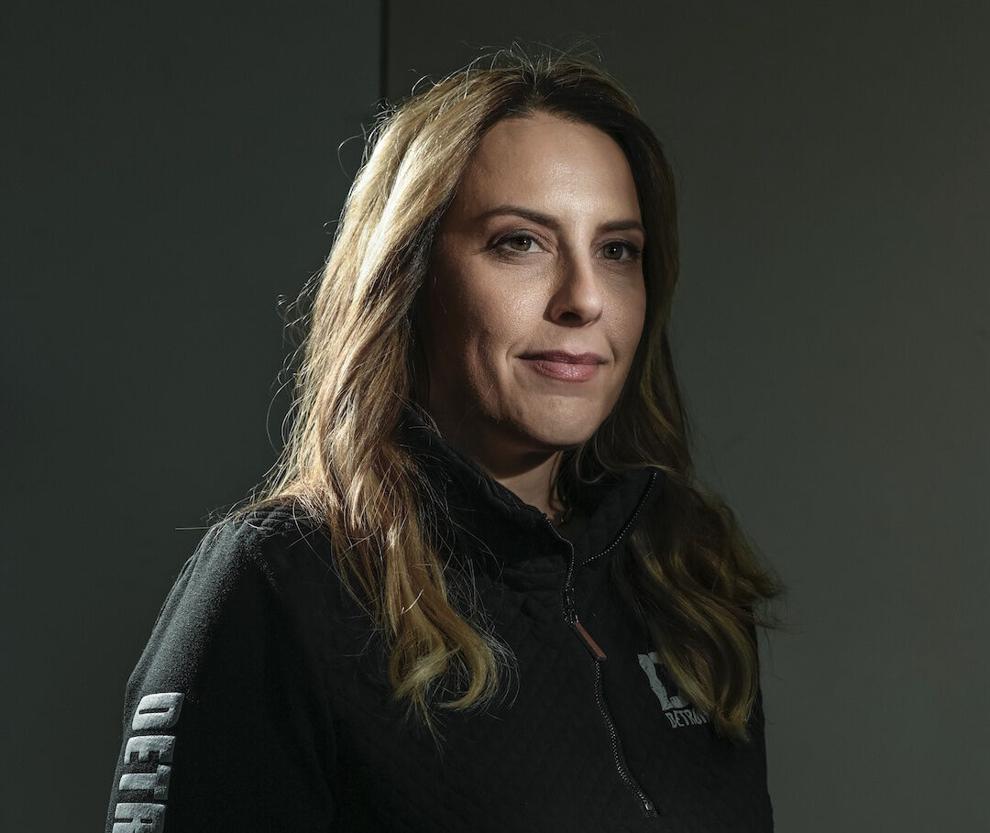 Kristina Millman-Rinaldi, the executive director of Detroit Dog Rescue, dedicates herself to a career with very little work-life balance. As the head of Detroit's only no-kill animal shelter, she sees some of the country's most brutal neglect and abuse cases. 
"I take my work home with me," Millman-Rinaldi says. "My husband and children are a part of my work, and I work every day. However, I'm very careful. I take time out for walks in nature, I meditate, and I seek grief support when needed through a licensed therapist. I'm very pragmatic, but I'm also an empath, a nice balance." 
Despite the challenging nature of her job, Millman-Rinaldi, 39, is steadfast in her commitment to making a difference. 
"I know what it's like to not have a home," says Millman-Rinaldi, a West Bloomfield resident. As a child, she faced abuse and neglect, lost her father at an early age, and was ultimately raised by her grandmother. 
With Millman-Rinaldi at the helm, Detroit Dog Rescue has been working to improve animal welfare in Detroit for over a decade. The nonprofit organization she helped establish focuses on raising awareness of Detroit's mounting stray dog epidemic by advocating for humane rescue alternatives, coordinating foster care and adoptions, offering pet identification programs, and providing pet population control through spaying and neutering. 
Millman-Rinaldi worked closely with Detroit Mayor Mike Duggan's administration to create the city's first animal welfare committee, and she's been featured in the media, documentaries, and reality shows addressing the stray dog epidemic in Detroit. 
Most people are surprised to hear that she only has one dog although their family takes care of hospice dogs. She and her husband, along with their two young children, have a German shepherd-corgi mix named Robo. Millman-Rinaldi describes Robo as the love of their home. She brought the dog home over Thanksgiving weekend in 2020 because there weren't any open kennels at the shelter, and he's been with the family ever since.
What major milestone or accomplishment are you most proud of? 
Overall, I'm proud that we've been able to sustain a no-kill shelter for over a decade, but even more, I'm proud of how people have grown here. Our volunteers have gone to doctorate and graduate programs, and we've been able to truly educate dog lovers and dog owners. Furthermore, I'm proud that my work here led to working with the Bissell Pet Foundation to help dogs all over the country and share our blueprint for success with other shelters.
What kind of impact do you hope to be making? 
I've always said it's not just about the dog; it's about people. I know we're making an impact for the dogs, but my true hope is that we are making an impact on the people. We do this through our outreach program, pet pantry, and vaccine clinics.
What's your go-to snack?
Pistachios.
What's your favorite smell?
My Uncle Brad's matzo ball soup.
What's the best advice you ever received?
Don't argue with crazy people.
---
Khali Sweeney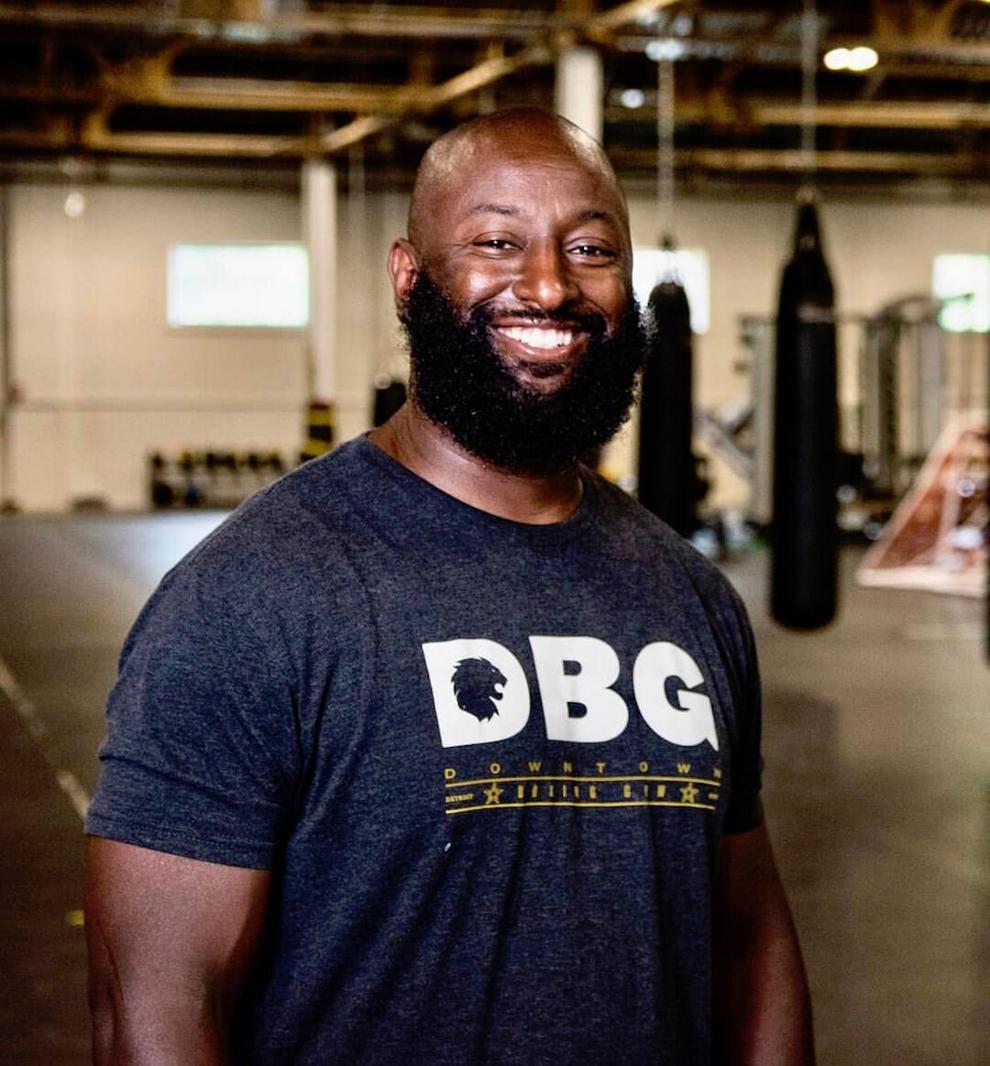 Khali Sweeney nearly earned a high school diploma without knowing how to read or write. Although he lacked these basic skills, his teachers passed him anyway. The only reason Sweeney didn't graduate was that he dropped out in 11th grade. Despite his passing grades, the system failed him. 
"There was a narrative already written for me," Sweeney says. "'You're going to be dead or in jail before you turn 21.' That's what people would always say. Thankfully, that didn't happen."
Most of his friends, however, were deceased or incarcerated, and this, he says, was the proverbial wake-up call he needed to turn his life around.
In 2007, Sweeney — who had no official plan, funding, or other resources — started the Downtown Boxing Gym to fulfill his goal of leading youth toward a path to success.
DBG is an academic and athletic program serving students throughout Detroit and its surrounding areas. This free after-school program provides participants with tutoring, mentorship, enrichment programs, college and career readiness programs, healthy meals, transportation, and more. Boxing, he says, is the hook to get kids in the door, but the program focuses on education. So far, the program's success is impeccable. Among its participants, DBG boasts a high school graduation rate of 100%. 
Sweeney started DBG in an abandoned car wash. Today it occupies a 27,500 square-foot space. In the early days, he picked up and dropped off participants. Now they have eight vans, a bus, and a staff that's grown from one to 36.
"We're not doing any victory laps yet," Sweeney says. "There is still too much work to be done."
If you had a program like DGB growing up, how do you think that would have impacted you?
That's exactly why I started DBG. I think if I had a program like DBG when I was growing up, my life would have gone in a very different direction. But even though I went through many struggles and hard times, I wouldn't change a single thing because if I did, I wouldn't be where I am today.
What is your top advice or tip for someone who wants to start a nonprofit or charitable organization?
If you have an idea that can change the world, don't wait for someone else to come up with it — go for it. But only get into this type of work if your heart is truly in it, if it's your absolute passion in life, and if you're driven to succeed despite all odds.
Who is your biggest role model? 
Our students. They give me purpose and inspire me every single day.
What do you do to relax?
Play chess. It's a game that requires focus and concentration. You have to block out all your outside thoughts to play.
What do you wish you learned sooner? 
Nothing. I wouldn't change a single thing about my life or I wouldn't be where I am today — helping the students in our community succeed and building and growing a program and a mission that can change the world.
---
Bonnie Gammerath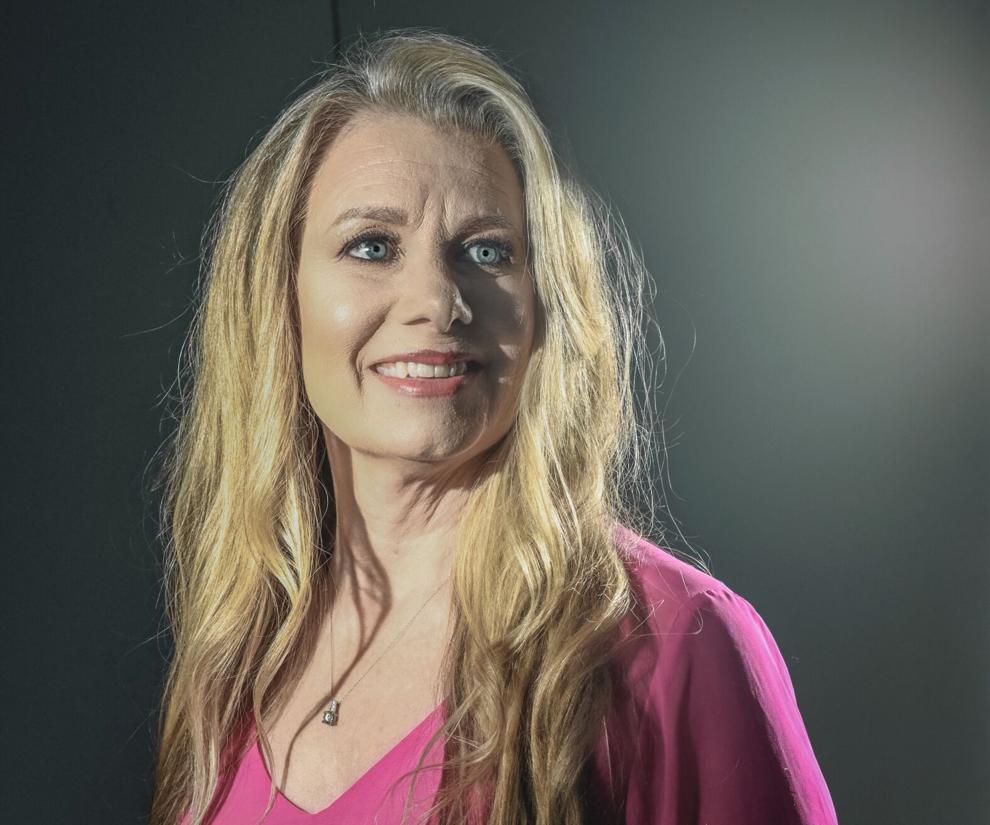 Bonnie Gammerath is a woman of faith, kindness, and compassion. She's particularly passionate about helping those in need. Every aspect of her life is devoted to assisting others. 
Professionally she's a caregiver, working 50 hours a week with those who are sick, elderly, or dying. In addition to her demanding work schedule, she fills her spare time with a tremendous amount of volunteer work. She's also an animal lover who helps rescue injured wildlife and nurses them back to health.
The laundry list of organizations she's involved with includes Camp Restore Detroit, Mt. Calvary Lutheran Church, the Shelby Jane Seyburn Foundation, and the Ooze Foundation. Additionally, Gammerath, 52, works closely with Detroit's police departments. Officers frequently call her to request clothes and personal items for families in need of support. 
For the past three years, she picks a day each summer and hosts a free community event in Detroit's 9th Precinct with food, face painting, and a bounce house. There, Gammerath of Commerce Township, gives away the clothing, furniture, and household items she's personally collected from friends and acquaintances throughout the year.
With so much going on in her world, juggling responsibilities can be challenging. "Sometimes, unfortunately, it just doesn't balance," she says, adding that the support of her husband, Tom, along with family and friends, enables her to accomplish much of what she does. 
She credits her parents for the tremendous impact they made on her. "They raised me to know God, feel very loved, and witness hard work. My parents were foster parents to about 35 foster children. They helped mold me into seeing what a difference can be made with kindness-goodness and living life with faith in God," Gammerath says.
How did you become involved with all these organizations?
I fall into them. I do my best to make it work. It honestly just simply starts with being asked. 
What kind of impact do you hope to be making?
I hope to be a catalyst for good and a symbol of kindness. I'm blessed by my faith in God. I'm humbled by the compliments I've received. It makes me want to try so much harder to do better and be better. I just want to make a difference, set a good example, and help others. I pray I've been a good Christian. I fail every day in some way, in probably every aspect of my life, but I try.
What have you learned through all your volunteer work?
It matters.
If Hollywood made a movie about your life, who would you like to see cast as you?
Someone who is humble and kind.
What do you do to relax?
I love to garden and take pictures, usually of my boys and people closest to me, or at charity events, capturing smiles.
What's your go-to snack?
The list is long — pasta, bread, sweets or desserts of any kind, and ice cream. Oh, and don't forget popcorn. 
---
Augusto "Mike" Flores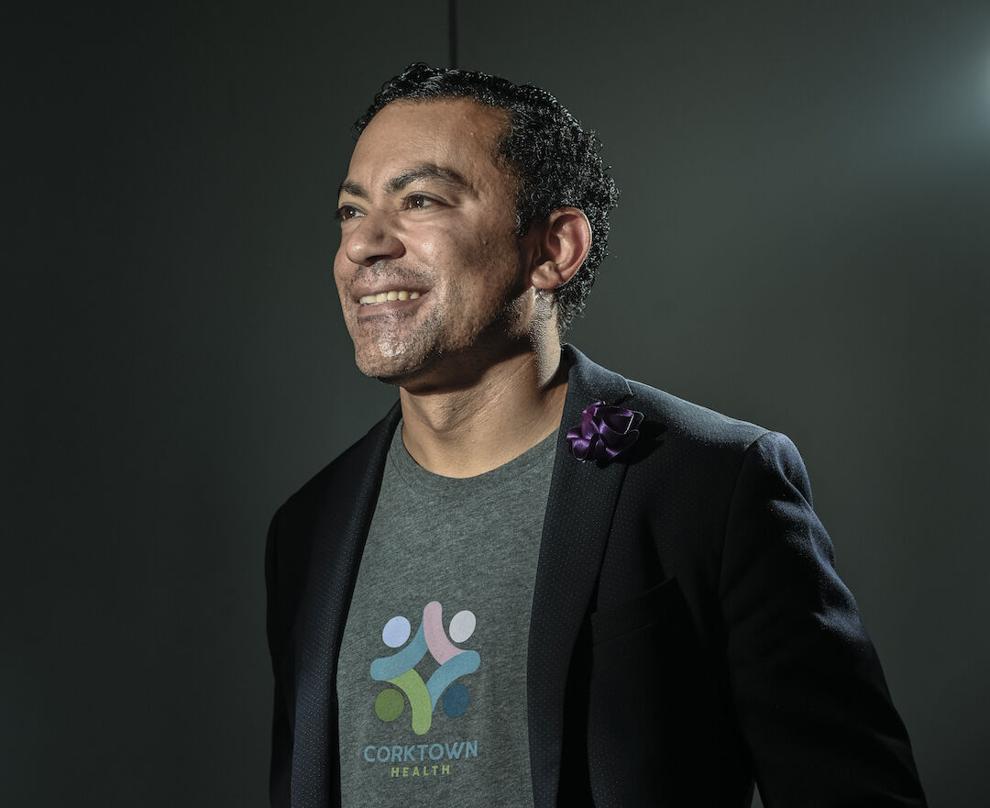 Augusto "Mike" Flores is a visionary, developer, and implementer whose accomplishments may not always be easily recognizable but have made an enormous impact on the LGBTQ+ community.
Flores was one of the founders of La Comunidad, a safe space for the Latinx LGBTQ+ community in Detroit. He helped reenergize the Ferndale Arts and Cultural Commission by increasing its social media presence and establishing a local artist database. 
Perhaps most significant is what he accomplished with Affirmations, the state's largest LGBTQ+ Community Center in Ferndale. Flores stabilized the organization after what he describes as "years of mismanagement" by managing cash flow, regaining donor trust, and recruiting a new executive director and board members.
This Hazel Park resident and first-generation American spent nearly two decades in the automotive and aerospace industries before transitioning to a job in the nonprofit sector. 
Flores, 41, is now the chief financial officer at Corktown Heath. However, he wears many hats at the Detroit nonprofit aimed at advancing the health and well-being of all, focusing on the LGBTQ+ community. 
For example, with his help, Corktown Health implemented a plan to ensure every patient has access to health care, regardless of insurance. Flores helped diversify pharmacy partnerships and reorganize the billing department to increase efficiency and improve claim submissions and remittances. 
"My parents really inspired me and my brother to give back. From a young age, we were always reminded how blessed we were to have opportunities in the United States, to be thankful, and to give back," Flores says. "I've recognized that no one is successful without a support system, a mentor, an organization, or someone who helped them overcome a hurdle or provided guidance. Many of the organizations I supported filled that role for those who didn't have that built in within their family or network."
How do you keep yourself passionate and driven regardless of how busy you are day to day?
I think about my personal mission to build. That is what drives and keeps me going.
What is your top advice or tip for someone who wants to transition from the private to the nonprofit sector? 
Believe in the mission of the organization you want to join. There will be some moments when you question yourself, and the organization's mission you believe in will remind you why.
What keeps you awake at night?
The future. 
What household chore or life task do you despise the most?
Washing dishes.
What do you want to be remembered for?
As a connector and builder. 
What's your favorite song? 
"Amor Eterno" by Juan Gabriel.
What is the best advice you ever received?
No mires hacia atrás ni para un empujo. Don't look back, not even for a push. The phrase tries to convey to stay focused on the future. 
---
Ericka Woods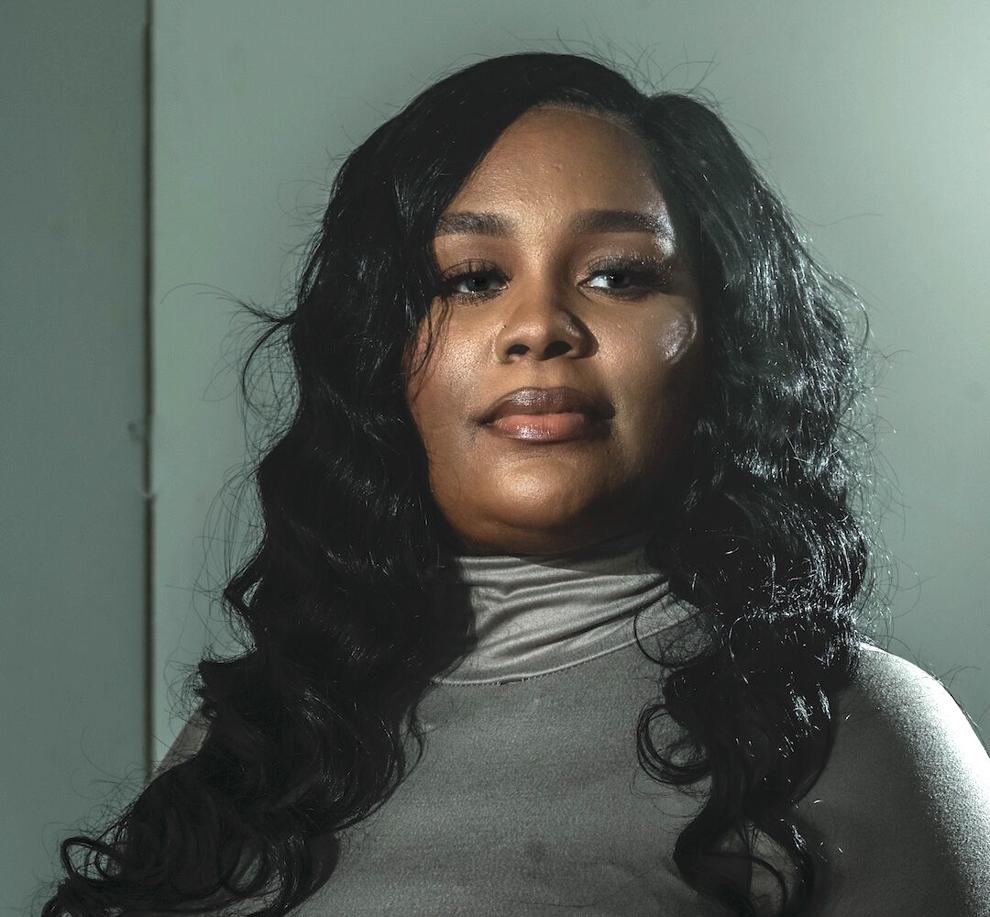 Ericka Woods loves the smell of newborn babies. She's never missed a season of Survivor, and she enjoys listening to '70s soul music when she wants to relax — not that this busy mom and humanitarian has much downtime.
The 42-year-old Detroit mom to three — ages 23, 17, and 11 months — is busy enough with her family responsibilities alone. But then there's her midnight job: She works in logistics within the automotive industry. And there's 1Mother2Another, the nonprofit she founded in 2014. 
Woods started 1M2A because she struggled to find a network of moms who could relate to raising a child with behavioral issues. She created a platform on Facebook, offering mothers, grandmothers, stepmothers, moms-to-be, and guardians "empowerment, inspiration, and a safe place to express themselves," she says. 
She uses her organization to educate and motivate more than 4,700 members through community outreach and supportive services. Because one of the main priorities of 1M2A is service, Woods coordinates a monthly volunteer outing within the community. Serving the homeless population in Detroit is one of her primary focuses. 
Her largest and most meaningful initiative is Socktober. Throughout the month of October, Woods works with local businesses and the community, collecting socks and other necessities. The items are then distributed to the homeless in and around Detroit.
Several local organizations have benefited from Woods' volunteer coordination efforts. They include the Ronald McDonald House, Elevate Detroit, the Detroit Rescue Mission Ministries, and Forgotten Harvest, to name a few.
Not only does Woods have a big heart for serving the homeless, but she also likes to show gratitude toward her volunteers. Every few months, she loads money on Starbucks gift cards for them. 
During the planning phase or early stages of 1M2A, what was your greatest challenge, and how did you overcome it? 
Getting people involved when I first started. It was so hard trying to get people to volunteer. I had to figure out ways to get people inspired and want to help. Being consistent paid off and showcasing the work I was doing. Now, every volunteer event I post fills up. 
You're a mom who works a full-time midnight job. How do you juggle work, family, sleep, and 1M2A?
I fully dedicate my attention to the moment, whether it's spending time with family, working my job, or on my nonprofit. I am still figuring out how to balance everything, especially sleep with a newborn, but somehow, I just manage to get things done. 
What keeps you awake at night? 
My midnight job. 
What household chore or life task do you despise the most? 
Driving. 
What do you want to be remembered for?
Being an inspiration to others. 
What's your go-to snack?
Chocolate ice cream. 
---
Zachary Yaksich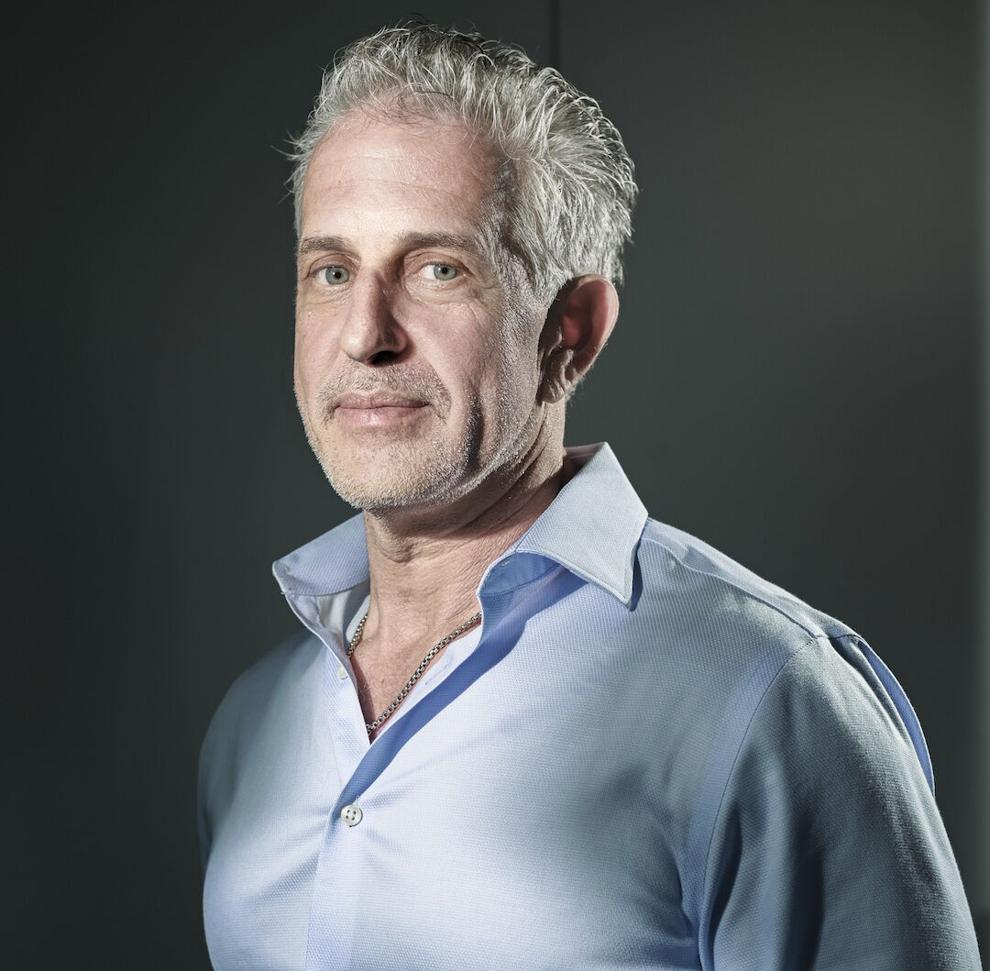 Zachary Yaksich had no idea that influenza could be deadly until his healthy 5-year-old daughter Alana died from flu-related complications in 2003. 
As a grieving father, Yaksich later turned his tragedy into advocacy by establishing Alana's Foundation, a nonprofit dedicated to preventing flu-related deaths and supporting families following an illness-related death of a child. The foundation accomplishes this through flu education and awareness programs, and by offering convenient and affordable vaccine options. Since its inception in 2009, Alana's Foundation has hosted more than 250 vaccination clinics, administering more than 18,600 doses of the flu shot.
Yaksich, a 54-year-old business owner and father of four, frequently shares his story hoping that no other parent will have to endure the unimaginable death of a child. He helps provide access to flu shots, particularly to those in hard-to-reach communities such as the uninsured, underinsured, and homeless populations.  
He created Alana's Foundation College Flu Challenge, where colleges and universities across the country compete to see which campus can vaccinate more of its student body. So far, the foundation has awarded nearly $66,000 in grants to nearly 40 colleges and universities to administer free flu shots to underinsured or uninsured students.
In addition to these grants, Alana's Foundation has allocated more than $64,400 in grants to medical clinics providing free health care to metro Detroit residents and given more than $18,000 to 15 families to help pay for funeral expenses, grief counseling, or other costs following the death of their child.
Flu season is a particularly busy time of year for the West Bloomfield resident. Between September and March, he devotes three to five hours daily to foundation work. This includes speaking engagements and hosting flu clinics. 
"I started Alana's Foundation because I wanted the tragic death of my daughter to have a purpose," Yaksich says. "I wanted to prevent this tragedy from happening to other families and help me heal." 
Losing a child is a parent's worst nightmare. How much healing does your work with the foundation bring you? 
It is impossible to put a tangible number on it. In my heart, I believe that preventing even one family from losing a loved one brings me great satisfaction and healing. It brings me joy to know that my daughter is still impacting the world.
What is your top advice or tip for someone who wants to start a nonprofit or charitable organization?
Be passionate and steadfast, and don't get discouraged. When you first start out, things can move slower than you want. Don't give up.
If you spent a day visiting all your favorite places in metro Detroit, what are three places that would make your list?
Dinner at SheWolf, a hockey game at Little Caesars Arena, and a visit to the Detroit Institute of Arts.
What do you want to be remembered for? 
Being a good father. 
What's your go-to snack?
Sweet: Ice cream. Savory: A loaf of freshly baked bread, olive oil, and cheese.
What do you do to relax?
I like to travel to Europe.
---
Rachelle Vartanian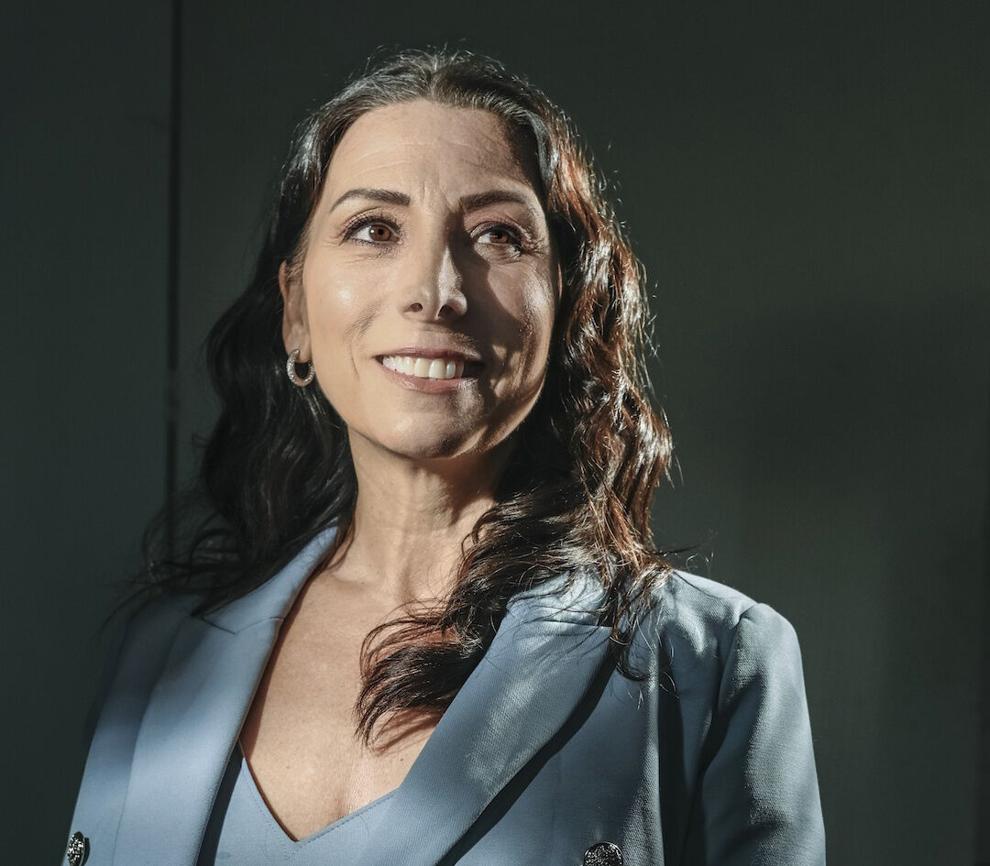 Rachelle Vartanian quit her job as a special education teacher, sold the home she lived in for 20 years, drained her retirement savings, and cut spending to start a nonprofit organization for individuals with autism and related disabilities. 
"At the very beginning of this journey, I tore up my teaching certificate renewal. There was no falling back on my teaching career if things hadn't worked out," says Vartanian, founder of the Living and Learning Enrichment Center in Northville.
Before making these lifestyle changes, Vartanian, 52, ran a free weekly social skills group to help kids on the autism spectrum, including her son, who was newly diagnosed with Asperger's Syndrome. 
Once a week, a small group of participants gathered at the Farmington Public Library to work on conversation, social, and problem-solving skills. Realizing there was a need for more opportunities for those with autism, Vartanian created LLEC, which now serves hundreds of participants. 
Since she started the organization nearly 10 years ago, she's enjoyed rapid success, outgrowing two locations and nearly doubling her staff in just nine months. The organization currently occupies a 12-acre campus, formerly Don Massey's historic Northville mansion.
With more than 100 employees, the center offers more than 34 therapeutic, social, work-based, and community engagement programs. Its largest is a vocational program, where members work, with coaching, at one of nearly 40 job sites, including restaurants, hotels, country clubs, and grocery stores. 
Through word of mouth, Vartanian has rapidly grown the number of participants in her programs and says she is particularly excited about being able to offer apartment living opportunities. 
"My proudest moment was when our first member moved into their apartment, which began fulfilling my dream of seeing individuals with disabilities living independently," she says.
How do you keep yourself and your team passionate and driven regardless of how busy you are day to day?  
Our drive, dedication, and passion come directly from our members. The happiness our members and their families exude keeps us going every day. It doesn't matter what kind of morning you're having, how tired you are, or what's going on in our own lives. The second we see our members' happy faces, everything else melts away.
What is your top advice or tip for someone who wants to start a nonprofit or charitable organization?
Plan for things to be hard. Don't take no for an answer. Never stop. Keep going no matter what challenges you're facing. Believe in yourself. If you get knocked down, get back up, wipe yourself off, and go.
If Hollywood made a movie about your life, who would you like to see cast as you?
Jennifer Lawrence. 
What do you do to relax? 
Read and watch documentaries. 
What household chore or life task do you despise the most?
Cleaning the bathroom.
What keeps you awake at night?
Being responsible for the well-being of 108 employees and 250-plus members.
---
Jeremiah Steen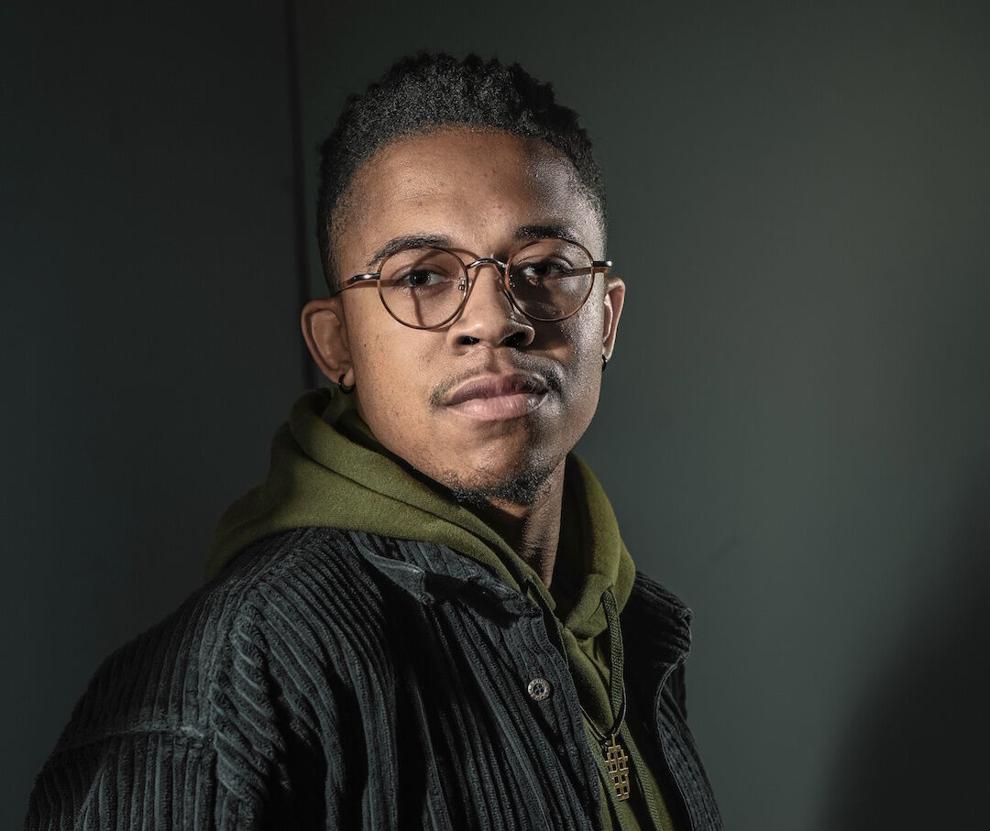 When Jeremiah Steen was asked what superhero power he'd like to possess, the 21-year-old University of Mercy student said he would want the power to live forever. 
"There is so much work that must be done, and I fear I may not have enough time to accomplish it all," he explains. 
Fortunately for the community and Steen, time is on his side — and he's making the most of it. While pursuing a bachelor's degree in communication, Steen holds full-time positions as an institutional giving development associate at the National Audubon Society and as the Roger Arliner Young Program Manager at the Environmental Leadership Program.
He's also the founder of the Steen Foundation, a Detroit-based nonprofit that gives young adults the chance to be grantmakers and develop career pathways in the profit and nonprofit sectors. In addition to his foundation, his laundry list of community involvement includes the Skillman Foundation's President Youth Council, the board of directors for TrashMob.eco, the board of directors for EEqual, and the steering committee for the Emerging Practitioners in Philanthropy. Steen was selected for a BMe Vanguard Fellowship and worked with Jane Goodall as the youngest Roots and Shoots Fund II Fellow.
Steen says he's passionate about community service and finds balance through time management and by waking up around 5 a.m. daily, going for a walk, and then jumping into his work.
In deciding which organizations to become involved with, Steen says he looks for ones with missions that align with his values and goals.
"I am a student of the philanthropic ecosystem, and the organizations I am a part of continue to teach me the most ethical ways to operate and serve them any way I can," he says
If you were to encourage someone to volunteer, what would you say to convince them to get involved with any organization? Do you see many young people committing themselves to making a difference?
It is our duty to men and women for others. Young people are interested in giving back, but many of them just don't know how.
What have you learned through all your volunteer work?
I learned that volunteering and service should not just be for one day — it requires a long-term commitment.
What keeps you awake at night?
The lack of excitement people have for the future. There is so much opportunity for innovation and creation, but people are not taking advantage of the potential within themselves.
Who are your biggest role models? 
My mother, brother, grandparents, and community.
If Hollywood made a movie about your life, who would you like to see cast as you?
Anyone! I would just be honored to have a movie made about my life.
What do you do to relax?
I collect abstract art.