With the spring season upon us, we caught up with some of the area's outdoor living and landscaping experts to find out what gardening and landscaping trends are growing in popularity this year. From Scandinavian Minimalism to New Victorian styles, one thing is certain — these 2023 trends will inspire you to branch out and add new life to your outdoor space. And no matter the trend you embark on, the overarching message from the experts is to do your research, plant wisely, and create what feels most authentically you. 
Garden of Eden
Although the Garden of Eden trend is not new, experts predict it will take off this season. With pollinator plants at the forefront of this style, you can expect butterflies, birds, and bees to flock to the yard all season long.
According to Jeremy Locke, the director of horticulture and design at Great Lakes Landscape Design in Oak Park, the Garden of Eden landscaping style is often featured in public spaces.  To help paint the picture, Locke points to the Detroit Riverwalk as a good example. The pathways feature sprawling pollinator plants every step of the way: milkweed, black-eyed Susans, allium flowers, coneflowers, wild bergamot, and verbena. Locke says the pollinator plants that are the foundation of the Garden of Eden trend are not only beautiful to the eye but essential to consider when mapping out your future garden.
Locke notes that over the years, the general population has become more aware of their impact on the environment and that many people are looking for ways to help; including pollinator plants in your landscape does just that. "What I hear a lot from clients is pollinators, pollinators, pollinators — people want to see butterflies, hummingbirds, and bees in their backyard," he says. "When I think of the Garden of Eden trend, I think it's a combination of food production, horticulture, and design all under one umbrella, but my request is that people research this specific style of planting and the plants themselves, paying close attention to the soil in your yard and the soil the plant requires."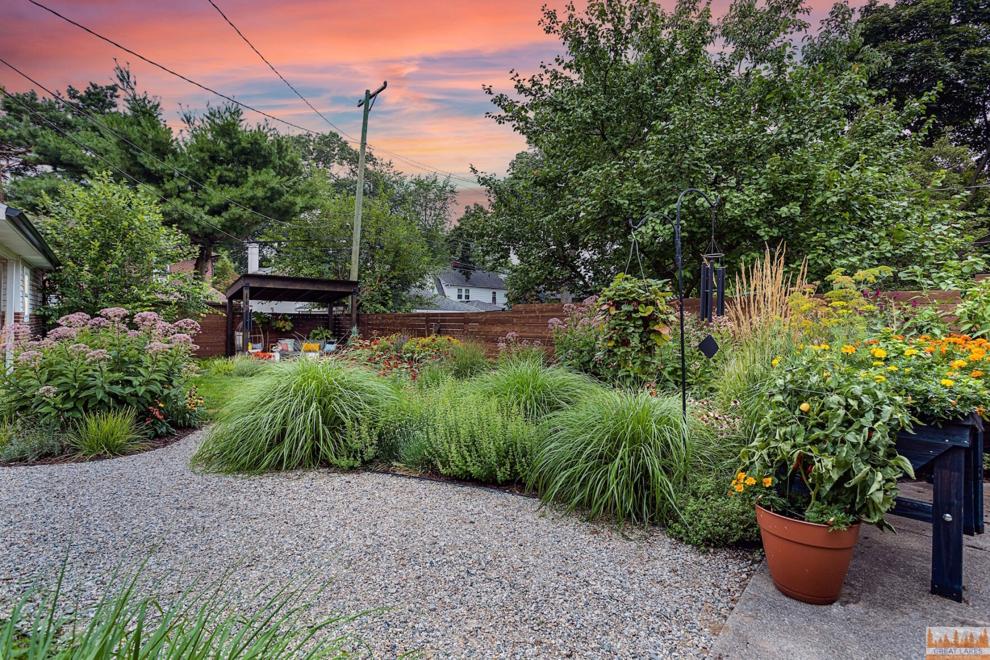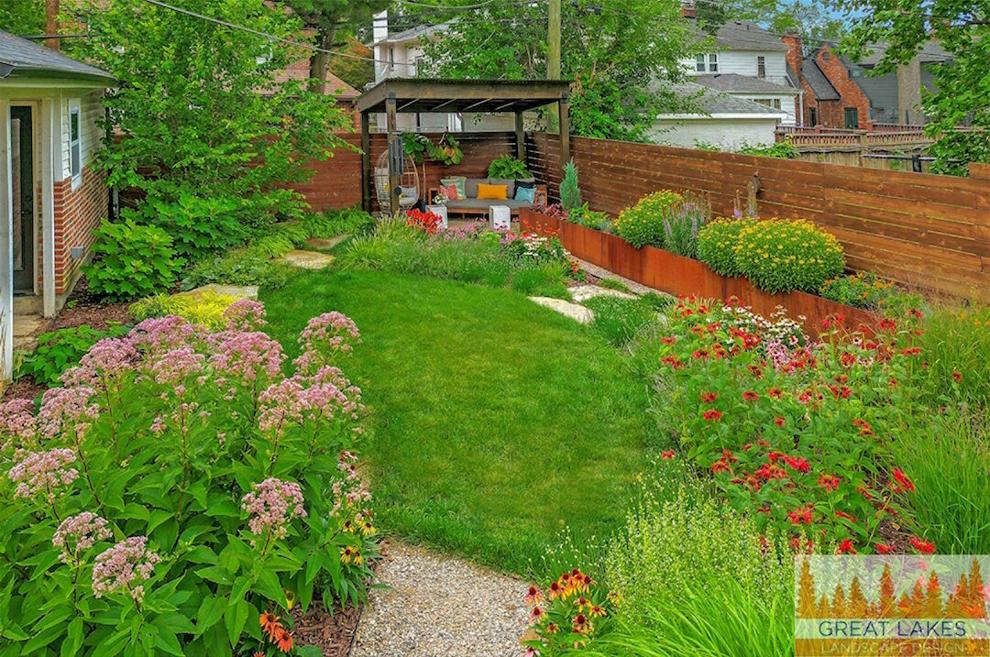 Pollinator plants bloom for an extended period and, more often than not, feature striking bright colors. An easy entry into the trend is to start small and experiment with potted plants. A great first step, Locke says, is combining a variety of herbs, grasses, and flowers in the same pot.
Scandinavian Minimalism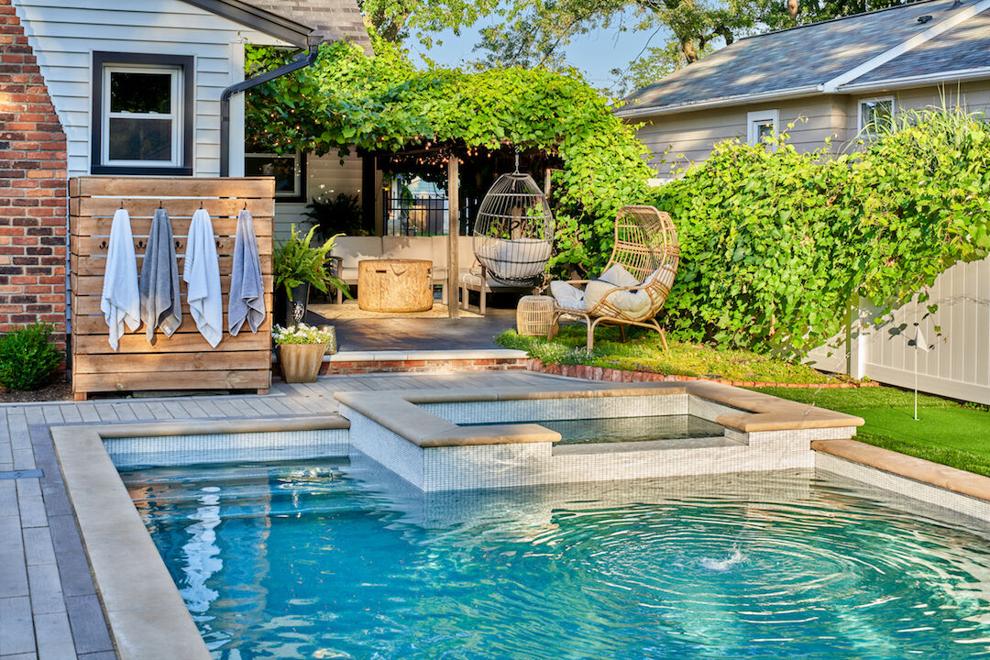 If making time for landscape maintenance falls low on your list, Scandinavian Minimalism  provides the solution to achieving an elegant garden without excess work. At its core, Scandinavian Minimalism is a clean and consistent design style wherein everything has a purpose.
"People are looking for more smooth, uniform materials, larger-format hardscapes with less of the intricate designs," says Loch Durrant, construction manager at Ventures Design Inc. in Wixom. "This trend brings in a more natural element, like grass growing between large pavers, smooth stucco, and neutral colors. Scandinavian styling is always consistent and includes elements like fescue grass and Hameln grasses." This style also tends to include viburnum and hydrangea flowers because they're hardy and can stand alone, Durrant says. "Simple hedging with clean lines, which transfers to that modern scheme, is something we do a lot. Simple provides more functionality."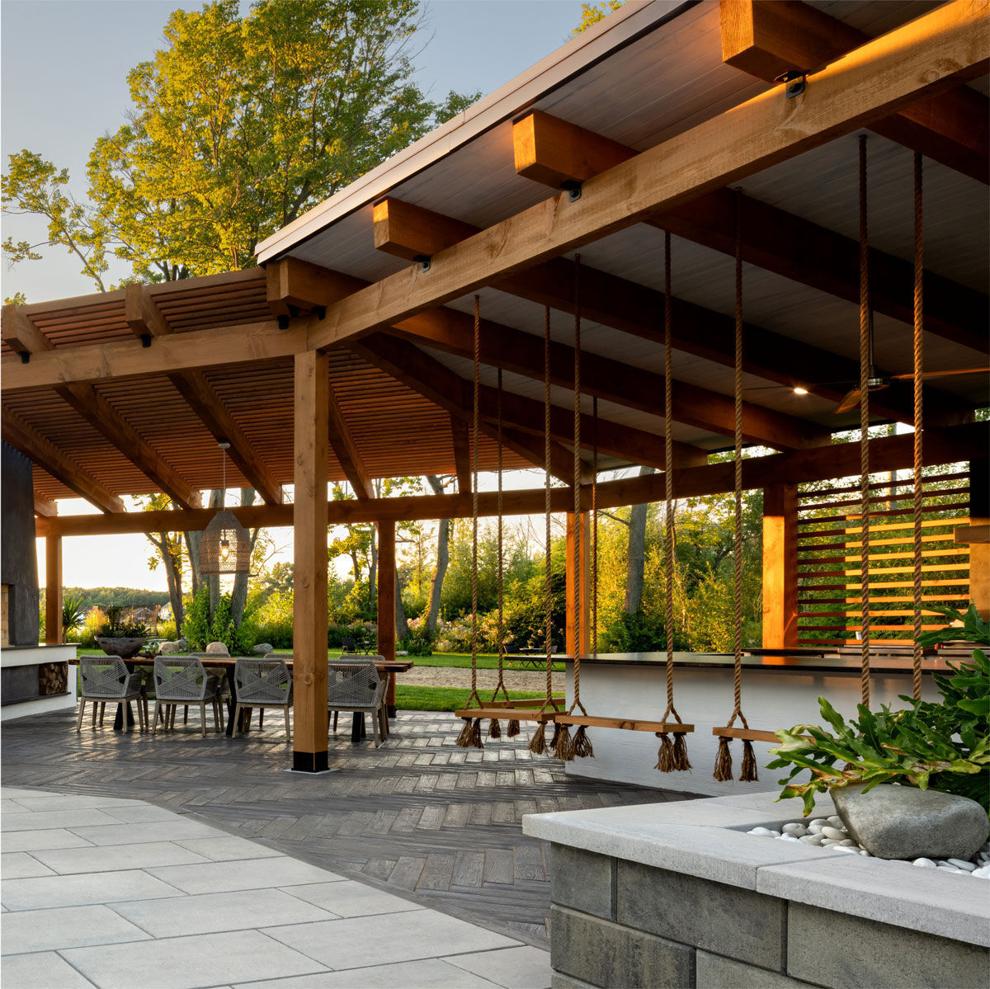 According to Durrant, this Scandinavian landscape style is not naturally occurring in the wild. Although the trend reads simple, clean, and natural, it takes much curation before achieving the final look.
New Victorian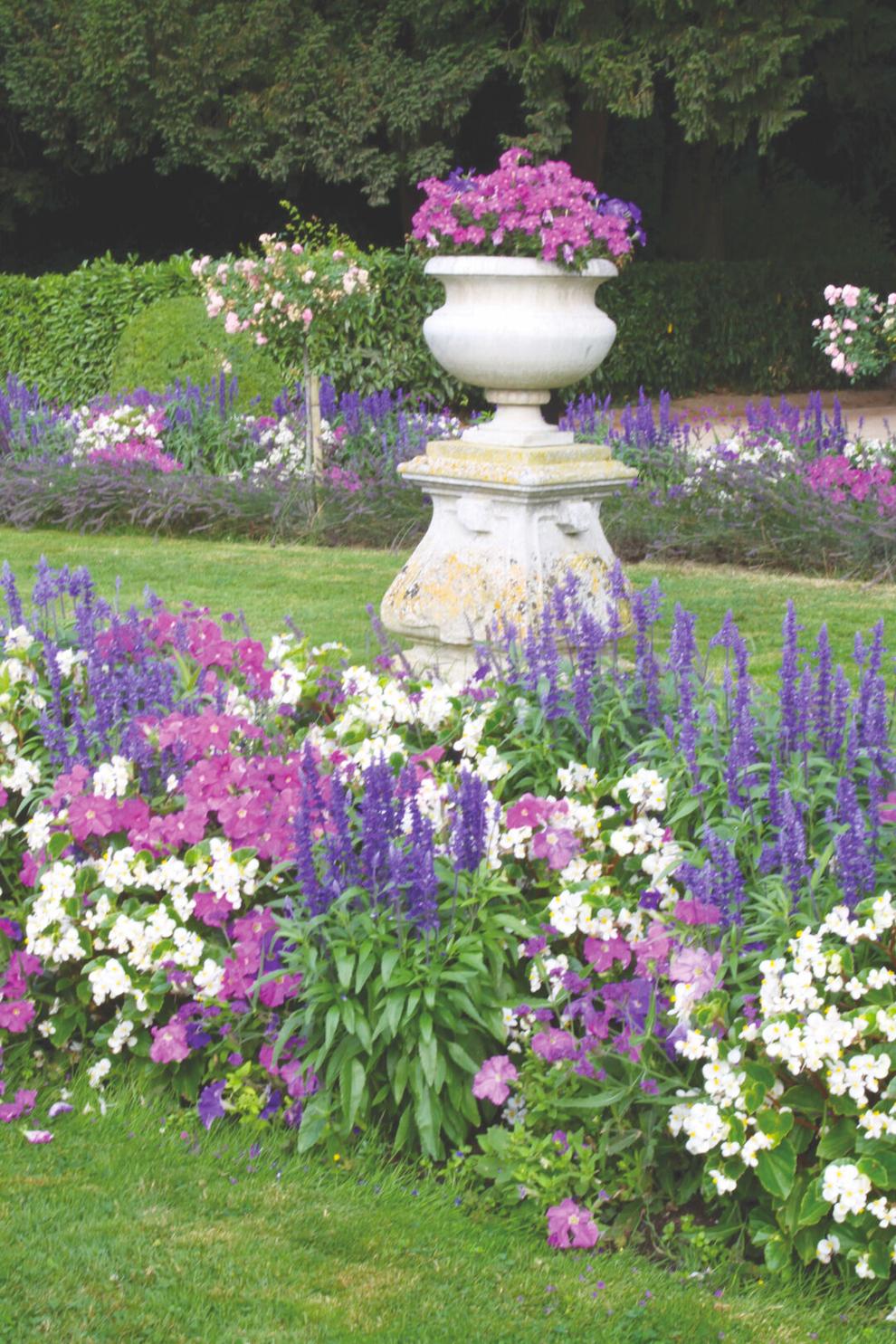 Soft color palettes, wrought iron patio sets, archways overflowing with climbing roses, and a general theme of "lush" are good places to start with the New Victorian trend.
The inspiration behind this trend? Well, if you ask Heather Glenday, manager of Bordine's in Rochester Hills, she'll tell you that England and all its beautiful display gardens inspire this structured yet romantic style flourishing with royalty, incredible detail, and timeless designs. Various annuals fit the trend, but the key players are hollyhocks, roses, lavender, and all things pastel.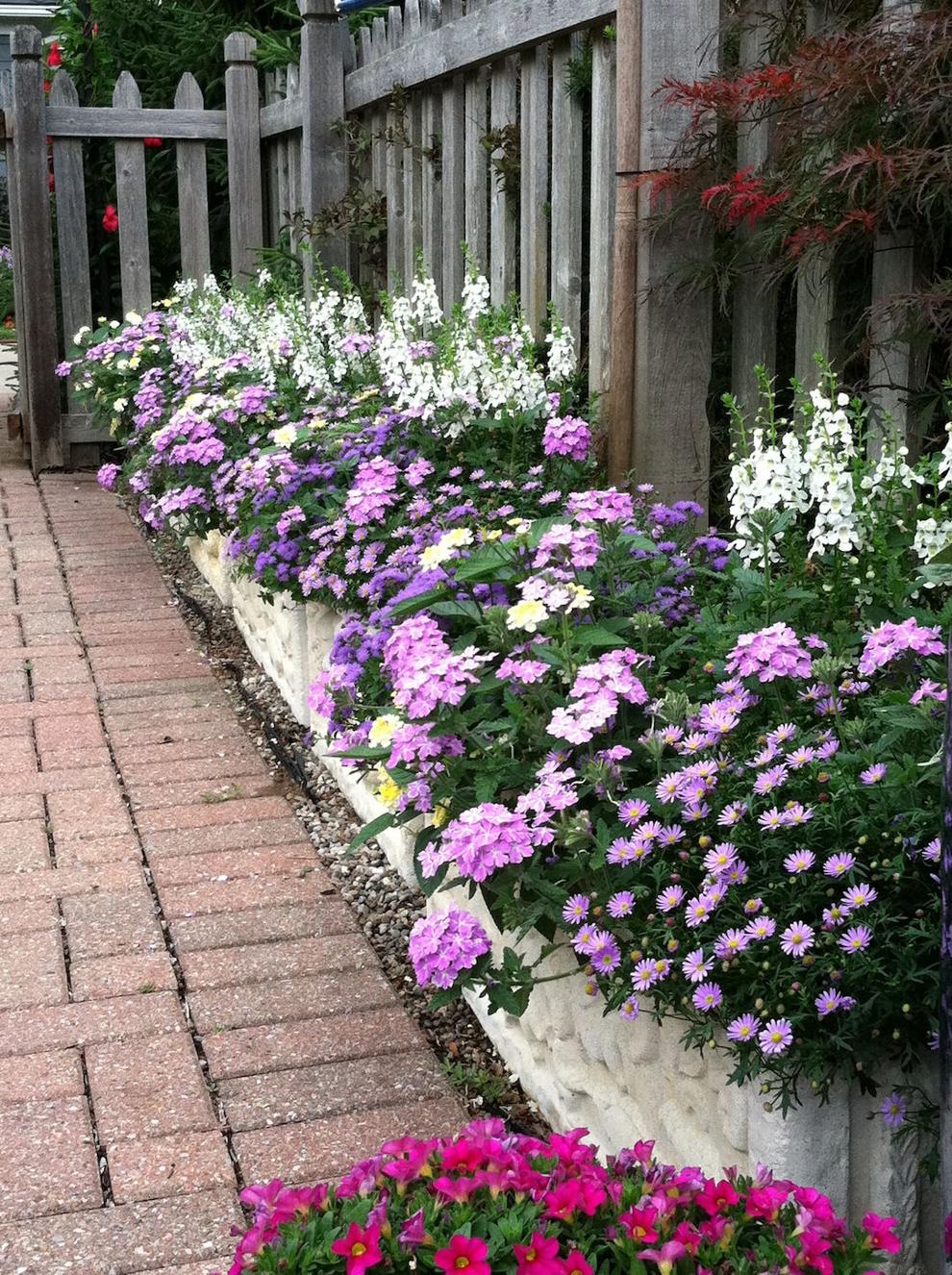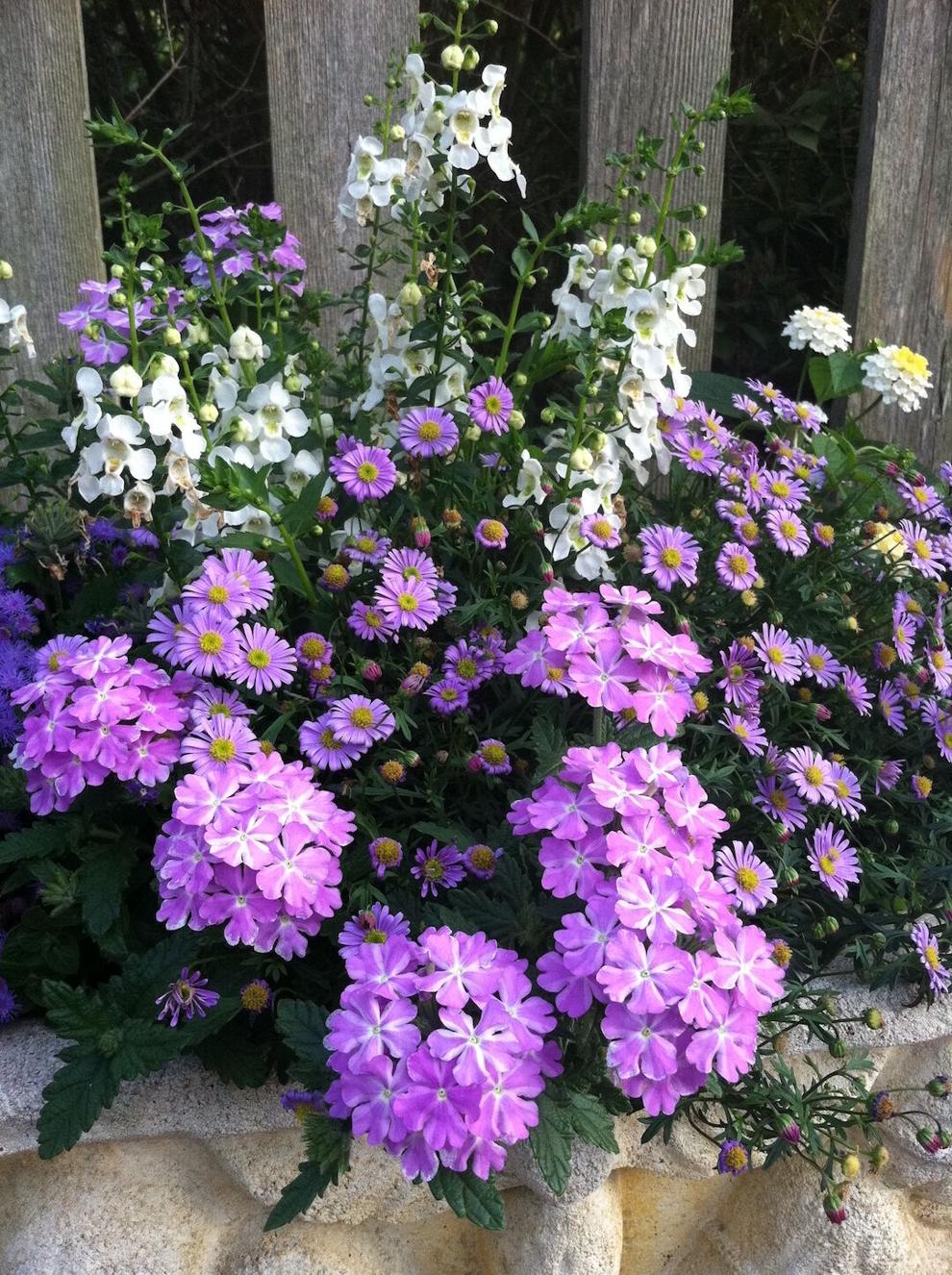 Glenday notes that New Victorian gardens require a lot of care and attention and that many of the plants included in this trend should be planted in areas that receive at least six hours of full sun each day. However, for those who may not have front or backyards that receive six hours of sun, Glenday recommends starting off with some smaller-scale New Victorian touches. "It's all about figuring out where in your garden this look is achievable," she says. "Maybe it's not something for the front yard, but you have a little corner in the back where you can create a gardening niche with big white pots with pastel flowers spilling out. It's all about what works for you."