Photography by Brett Mountain
In 2010, Kendra and Alan Thompson purchased their just over 2,000-square-foot home in Macomb. Like some newlyweds, the couple, whose names have been changed for privacy, started renovating a little at a time, completing projects as they could afford them. However, when COVID-19 hit and the Thompsons were home more than ever, they realized they were ready for a full-home makeover.

Although it would add to the overall already expensive cost, they began the search for an interior designer. "With my husband having a construction background, we didn't think we'd benefit much from a contractor but rather a designer," says Kendra, who helps run her family's small business. "We thought bringing one in would help tie everything together and make the
process easier since we knew we had a lot to do to get it to be the home we wanted."
One of the couple's main goals was to make their home more functional for their two children: Amelia, who is now 8, and David, who's 6. Near the end of 2020, the couple stumbled upon Clarkston-based
North + Birch Interior Design
. "When I was researching different designers, their style seemed to click with exactly what I was looking for, which was modern enough to be fresh, kind of fun, and cozy but also traditional and able to fit with our lifestyle," says Kendra, who added that she was also drawn to North + Birch because its owner, Steph Morris, would "get it" because she, too, is a mom of young children.
The conceptual phase is important and takes time, so the Thompsons did not begin the actual renovation process with Morris and her designer, Carolyn Sauber, until November 2021. Sauber says that she and Morris immediately noticed — and "very much appreciated" — the couple's willingness to allow them "to take lead" as that's when "the magic happens." For example, Sauber had a "unique vision" for the laundry room's cabinets and wanted to
create "a monochrome look." The Thompsons trusted and provided her the freedom to "do her thing;" as a result, it is one of Kendra's favorite rooms. "Not only is it beautiful but functional, too," Kendra says, nicknaming it her family's "command center."
"I needed a space where I could put all of the kids' school projects and information, the mail, my husband's briefcase, and everything else, so Steph and Carolyn found a way to do that while still making it visually appealing."
Another favorite room of both Kendra's and Alan's is the kitchen, which Morris calls "the dream space." For this particular area of the house, Sauber decided to hire Harmony Cabinetry since they provide their clients with the ability to customize everything, including the finishes, sizes, and more.
Kendra particularly loves the kitchen's appliance garage because it looks beautiful on the outside yet helps free up the cabinets. "It was a storage grand slam of an idea that I would not have even thought of had it not come from the designer," she says. "We're very grateful for their knowledge and expertise." Kendra says she realizes that adding an interior designer to a project is "a luxury most people cannot budget into their projects," admitting that it is "something [they] could normally not do."
Nevertheless, after going through the "already-stressful" process, the Thompsons recognize how much time, energy, and money they saved and "definitely do not regret it." "Redoing our home is something we've wanted to do ever since we moved in, but between life and things going on with our families, it always took a backseat," she says. "Once you do it though, you realize the impact your living space can have on you, and it has honestly been such a relief for us to have everything the way we have it now."
Take a 3D tour of the home renovation project: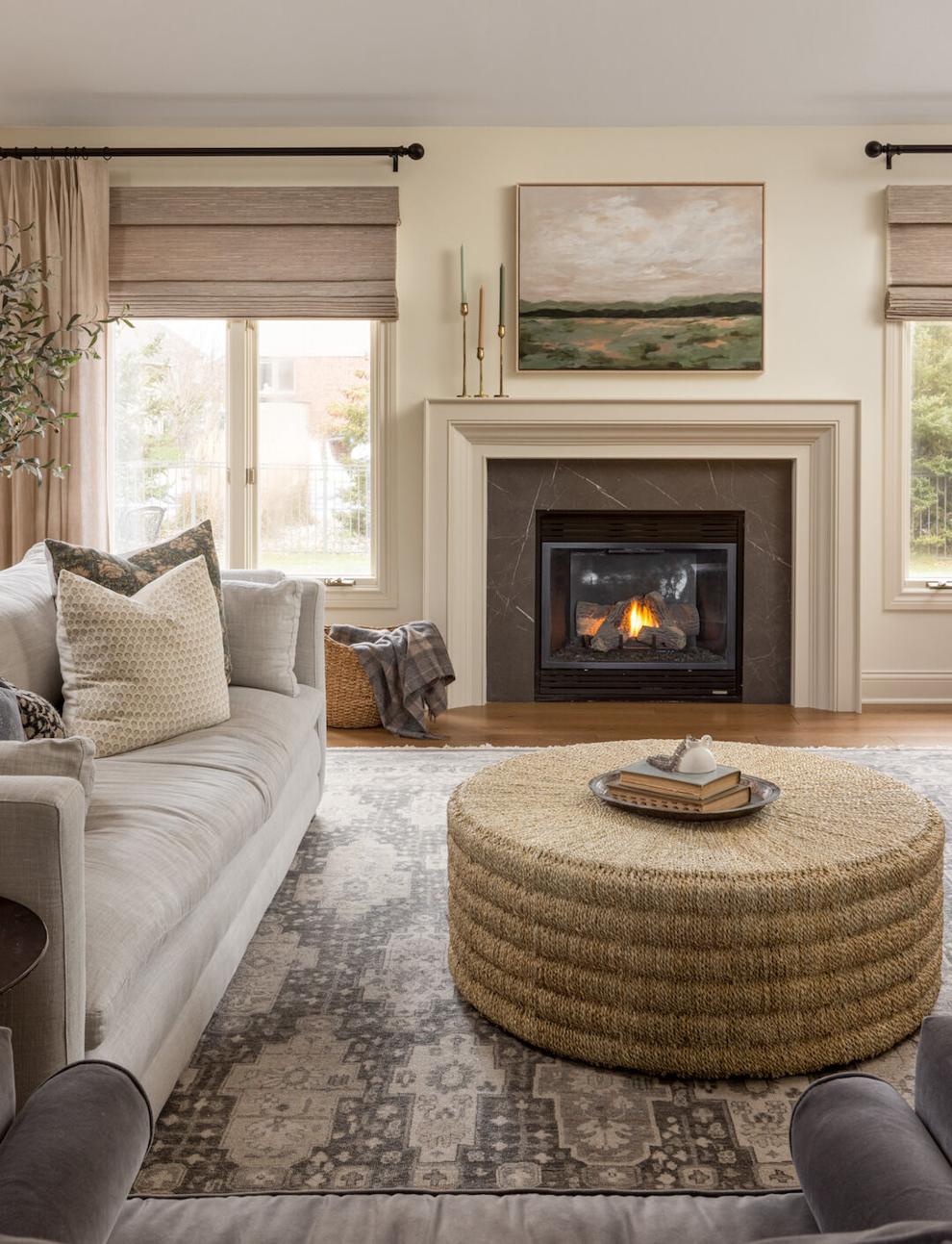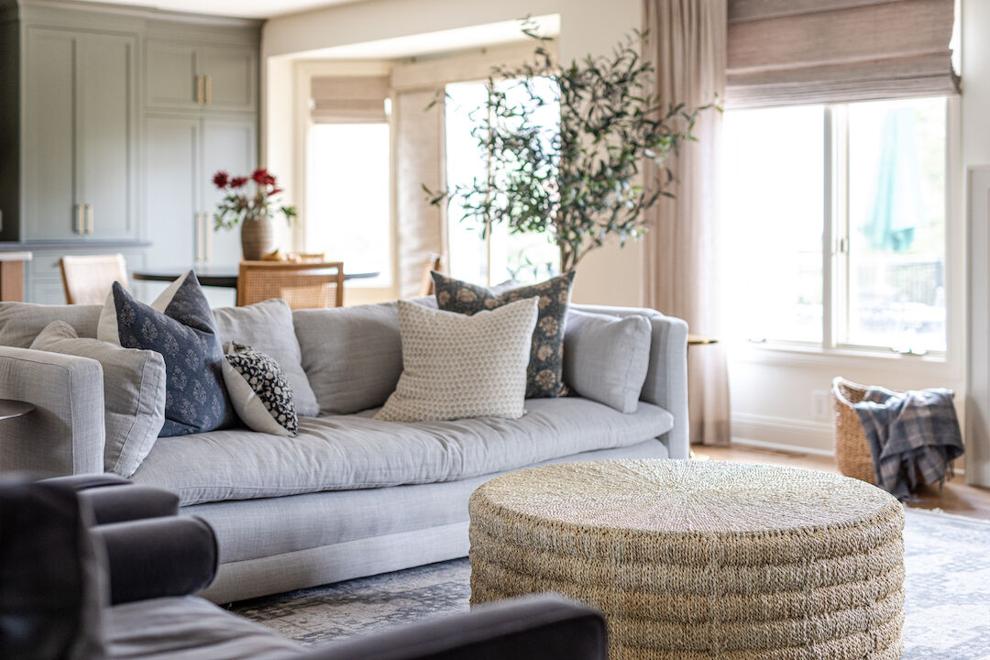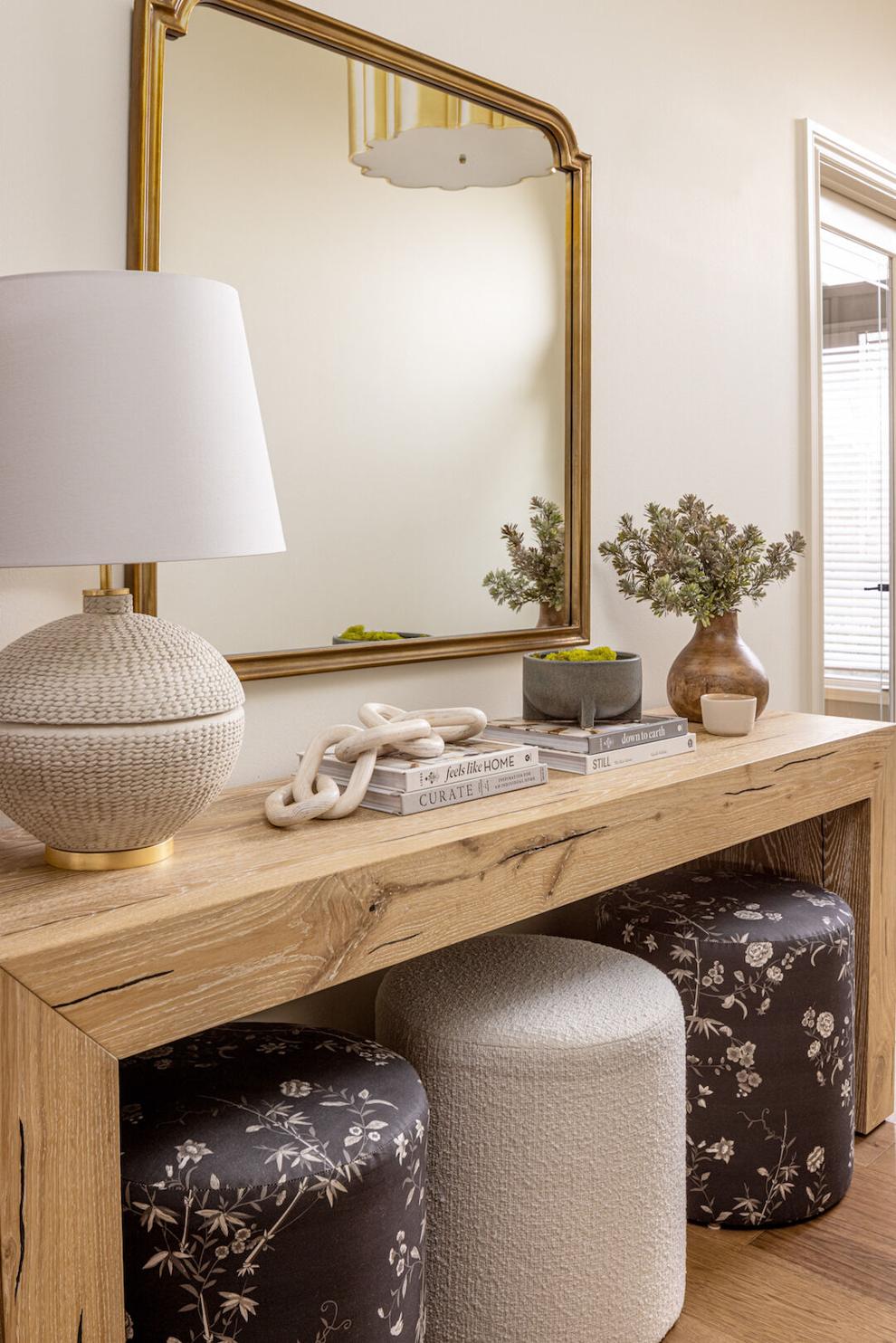 Kitchen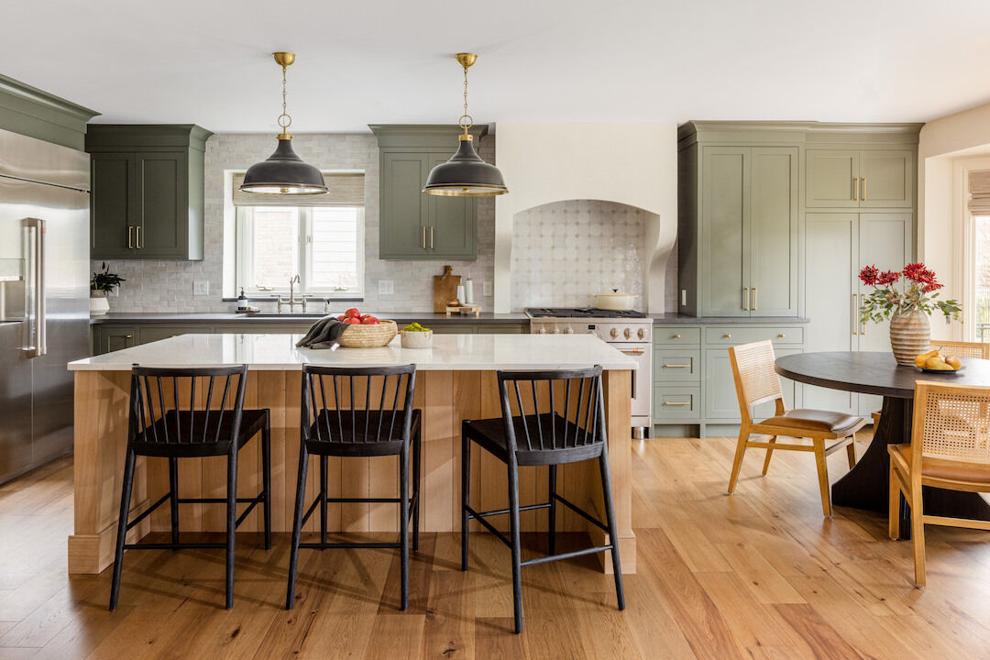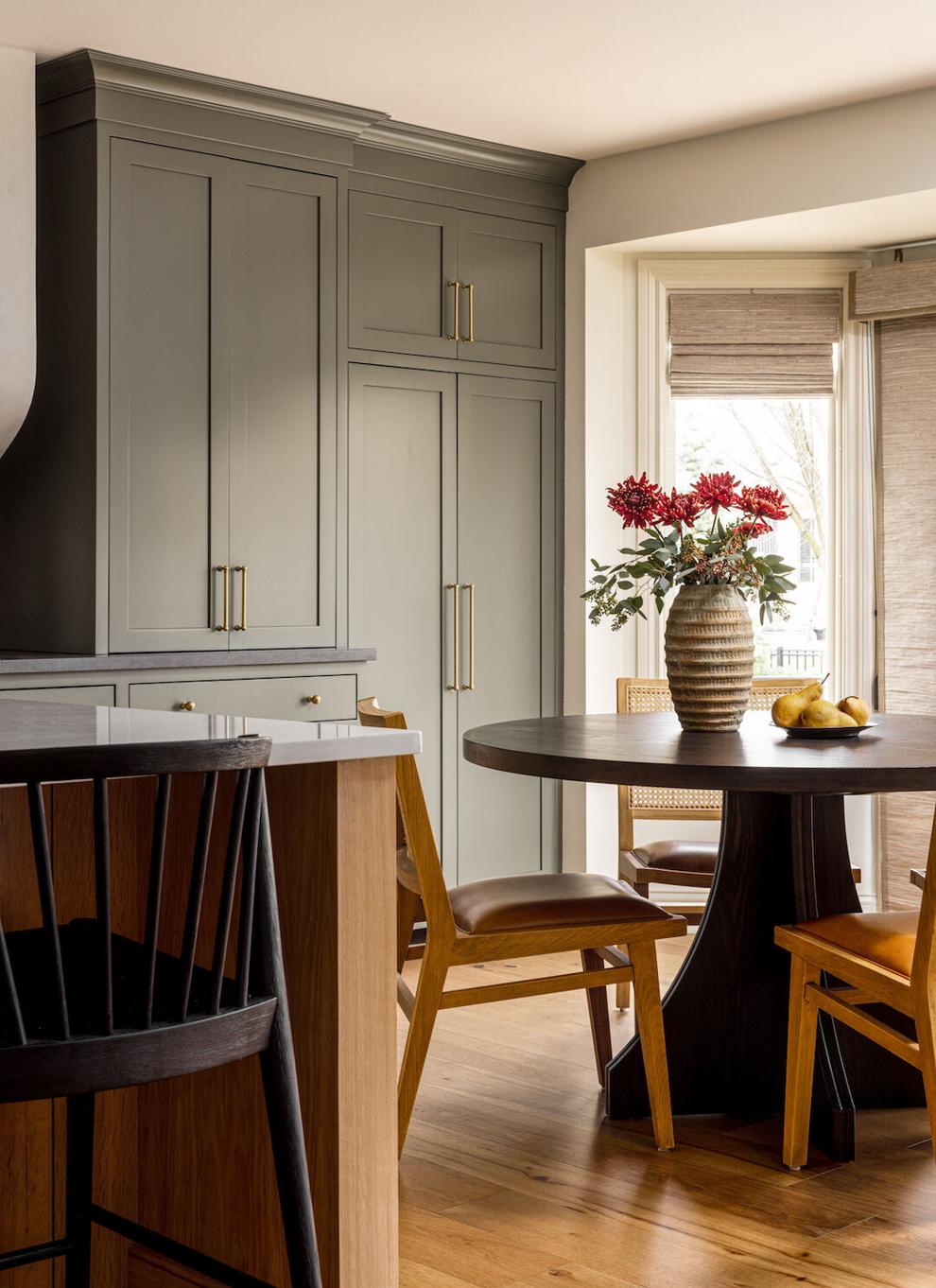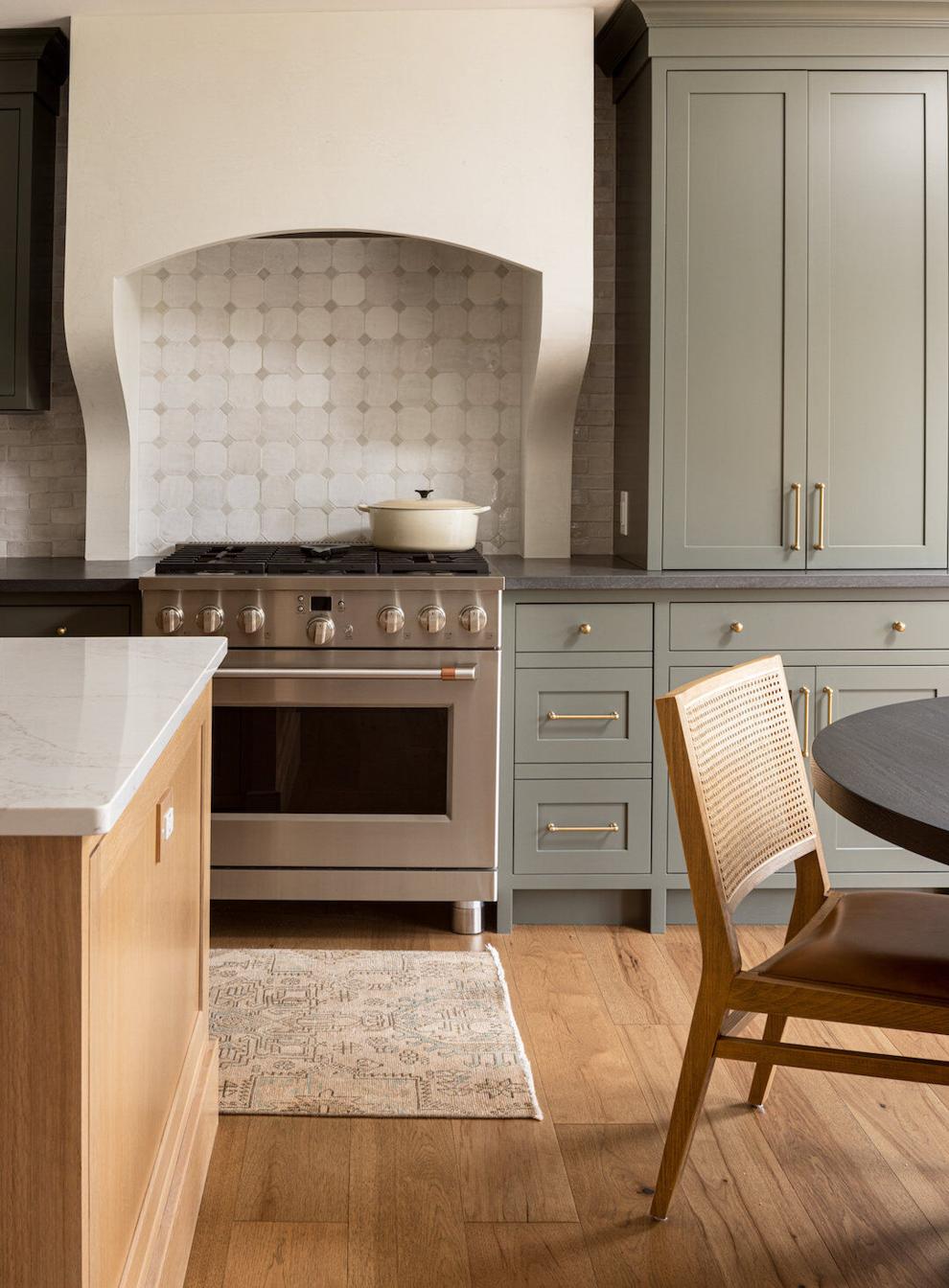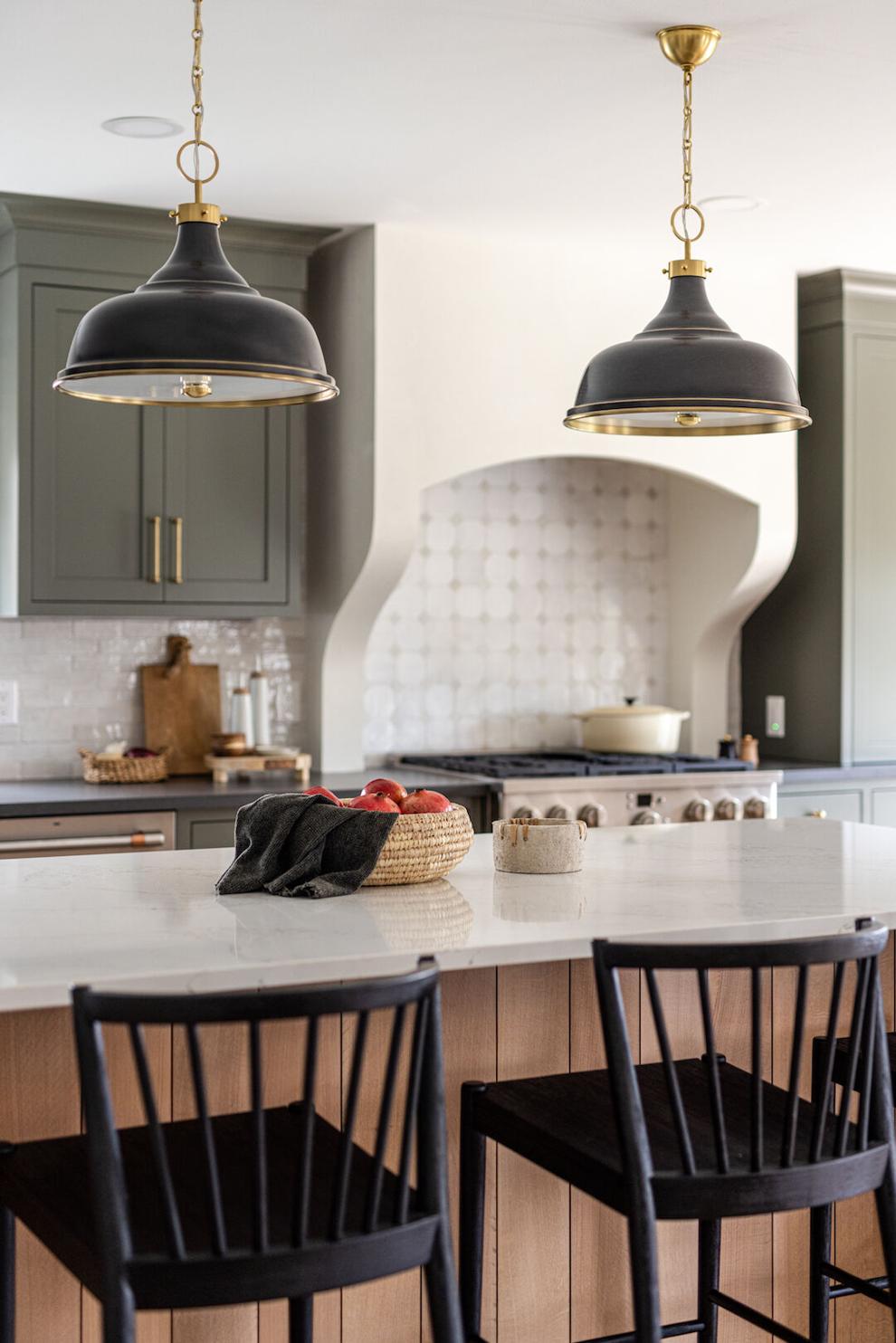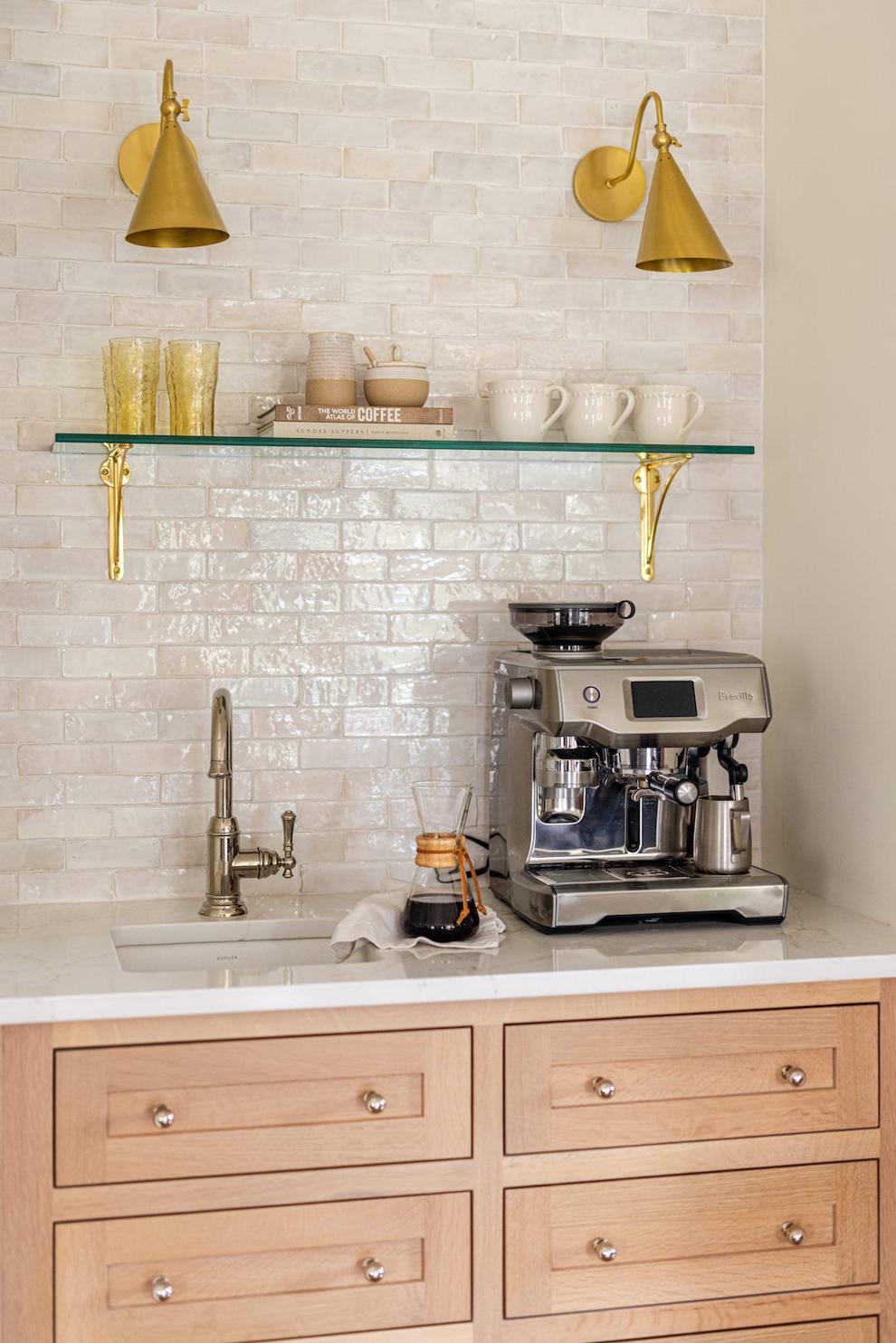 Laundry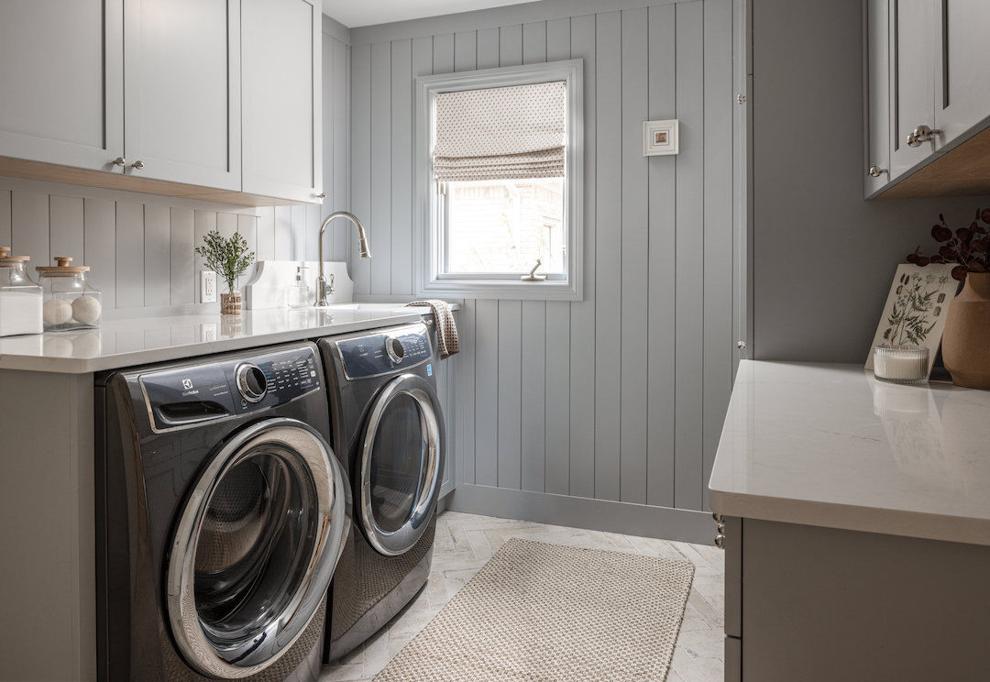 Bathrooms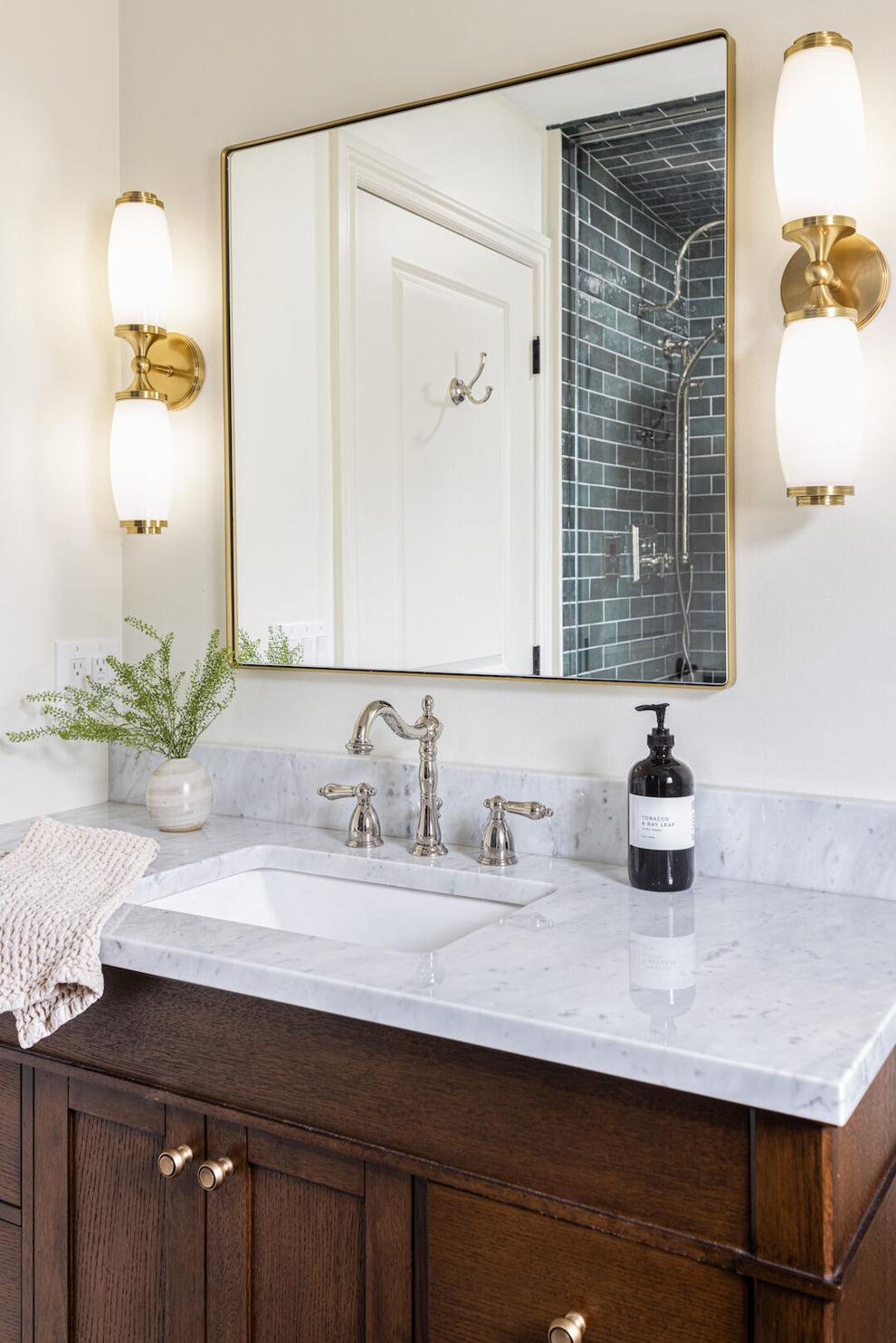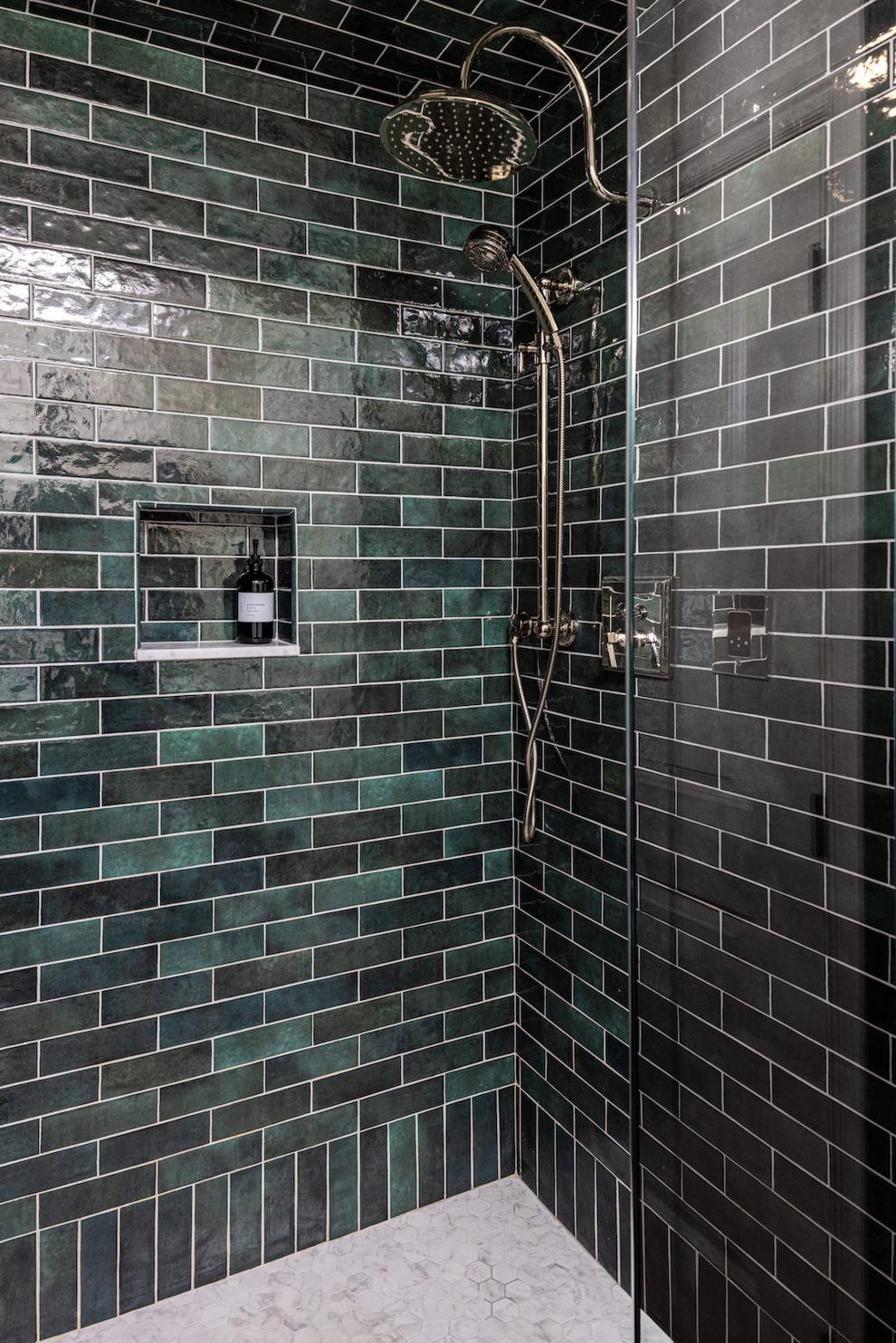 Primary Bedroom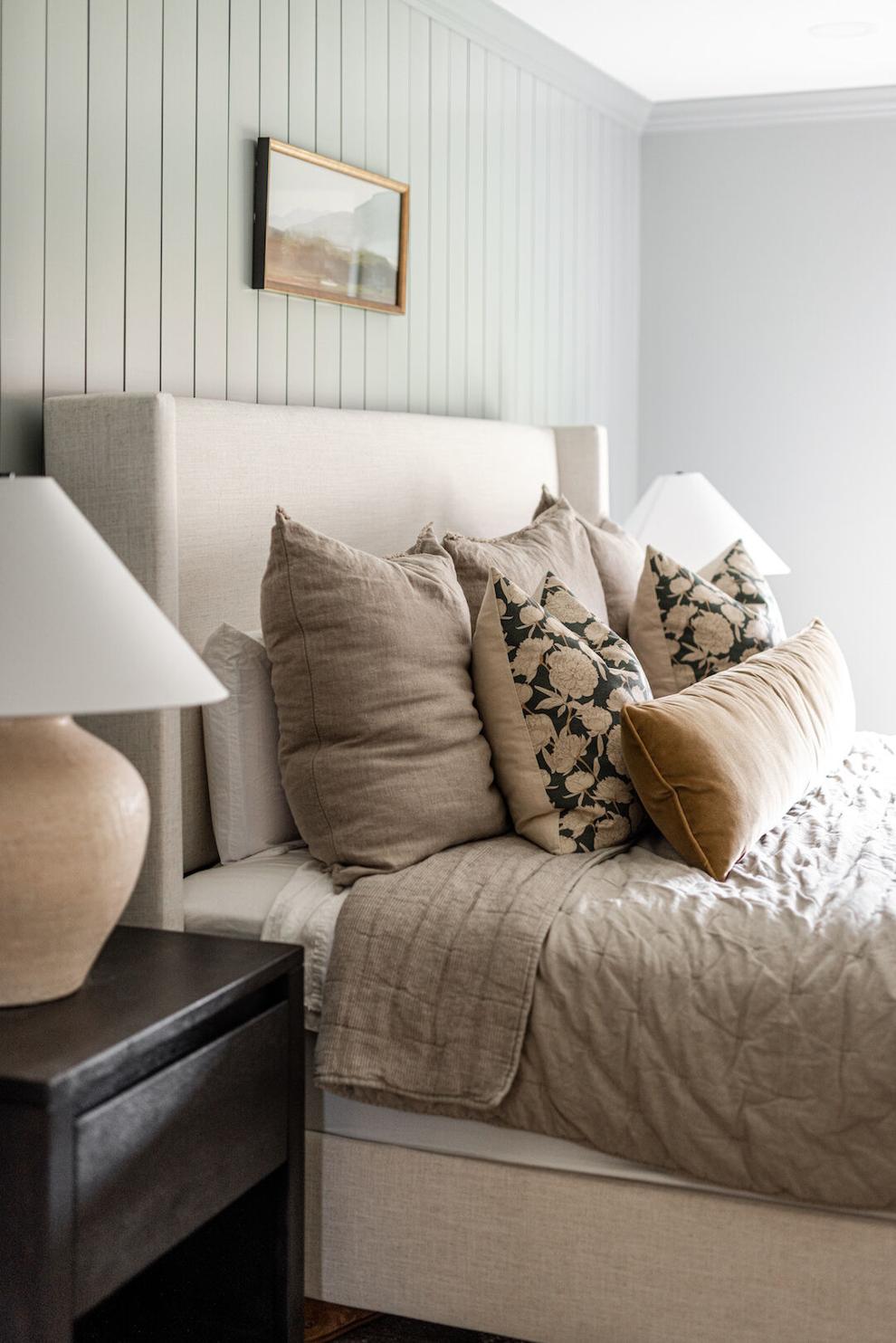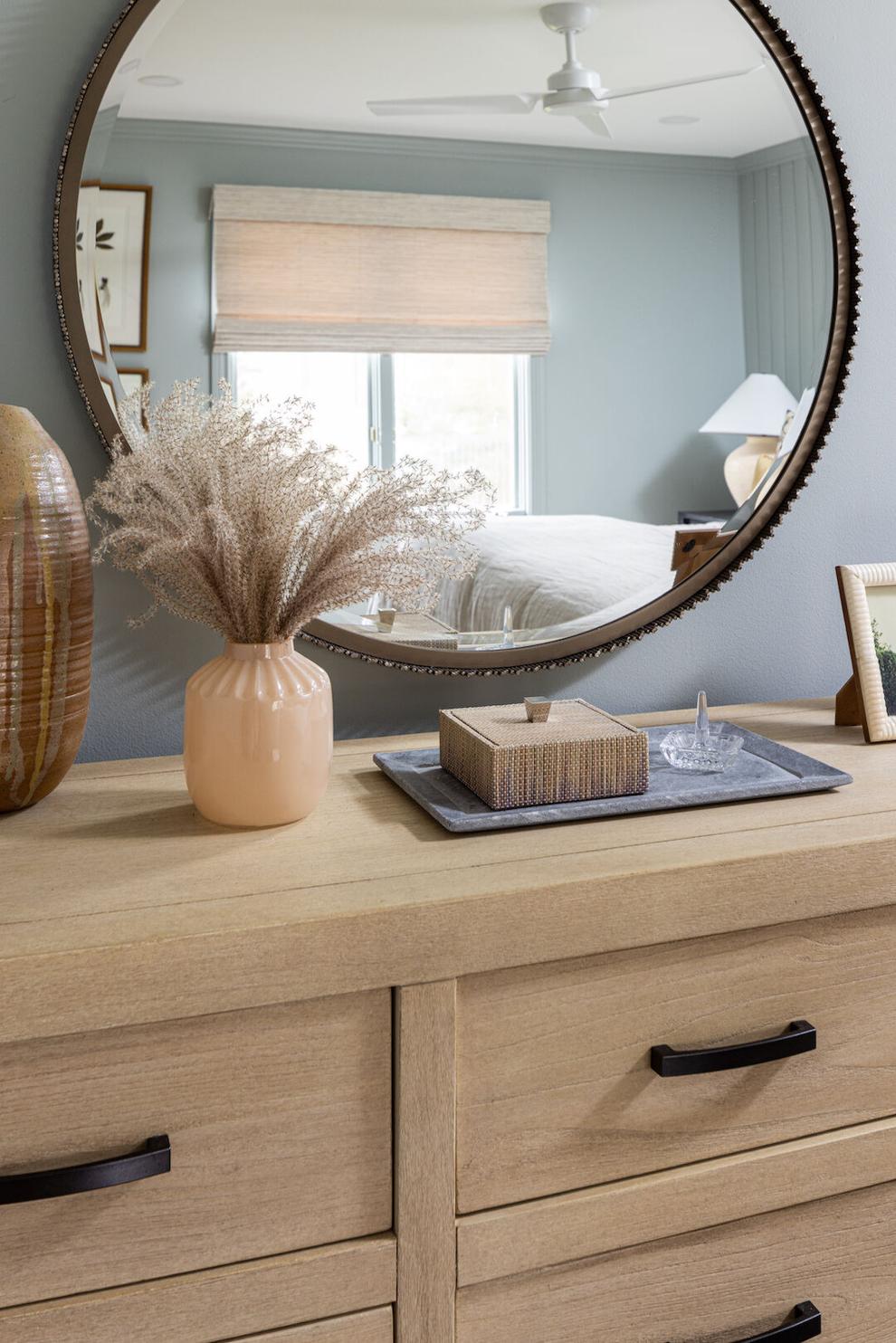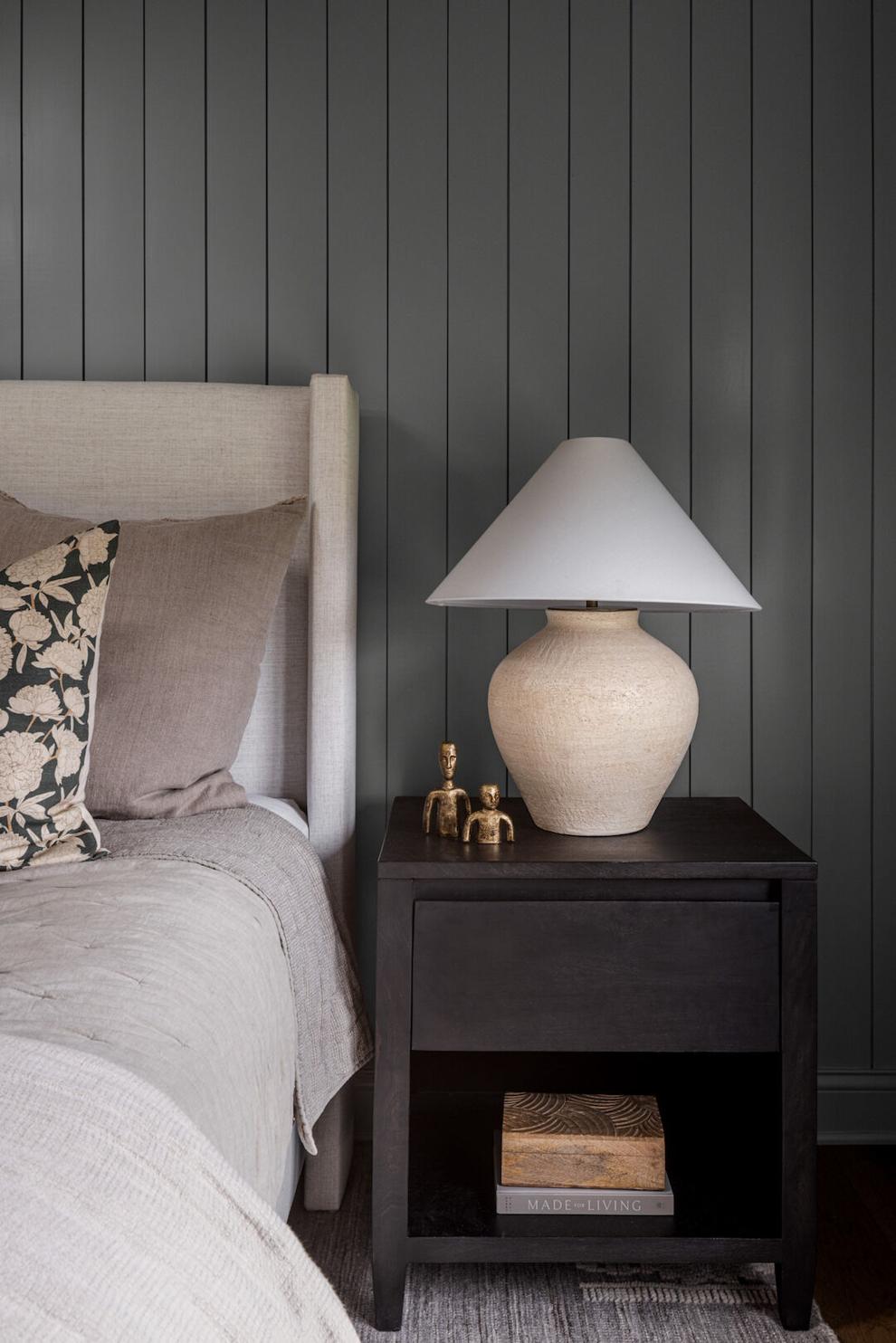 North + Birch Interior Design
Harmony Cabinets
Erinn Schultz Art