Melvyn Maxwell and Sara Stein Smith dreamed of living in a Frank Lloyd Wright house. Here's how they made it happen on a modest teacher's salary.
By Susan Peck
Photography by Brett Mountain
If you keep on believing, the dream you wish will come true. If that sounds like a line from a fairy tale, it is. It was also the philosophy that helped Melvyn Maxwell and Sara Stein Smith build their historic Frank Lloyd Wright house in Bloomfield Hills in 1949.
The dream began for Melvyn Maxwell (known as Smithy) in 1939, while teaching at a Detroit public school. Mesmerized by a slide presentation of Wright's Fallingwater house in Pennsylvania, he made a grandiose vow to his fiance, Sara — also a teacher with a modest salary — "One day we will own a home designed by Frank Lloyd Wright."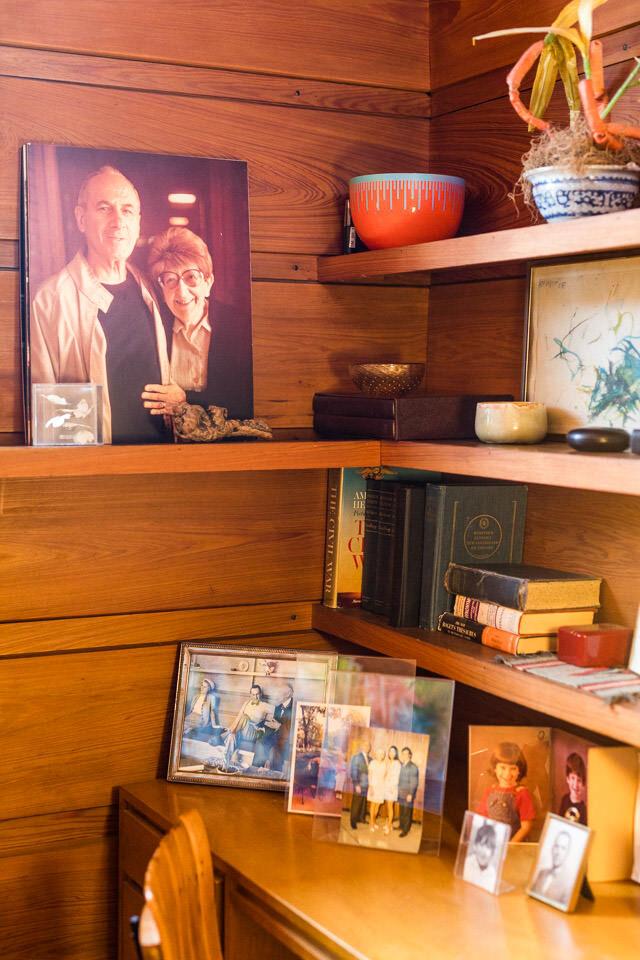 According to an excerpt from "Frank Lloyd Wright Remembered," after a chance meeting with Wright at his home, Taliesin, the Smiths spent hours in the architect's studio sharing their vision of building one of his homes in Michigan. They wanted it to become a mecca for artists and musicians — hosting small concerts and art exhibitions yearlong.
Wright was captivated by the couple's arresting enthusiasm. Although he would design over 1,000 structures, including New York's Guggenheim Museum, he amazingly agreed to design their home for just $9,000 — if they could find a site that would allow total integration of architecture and nature.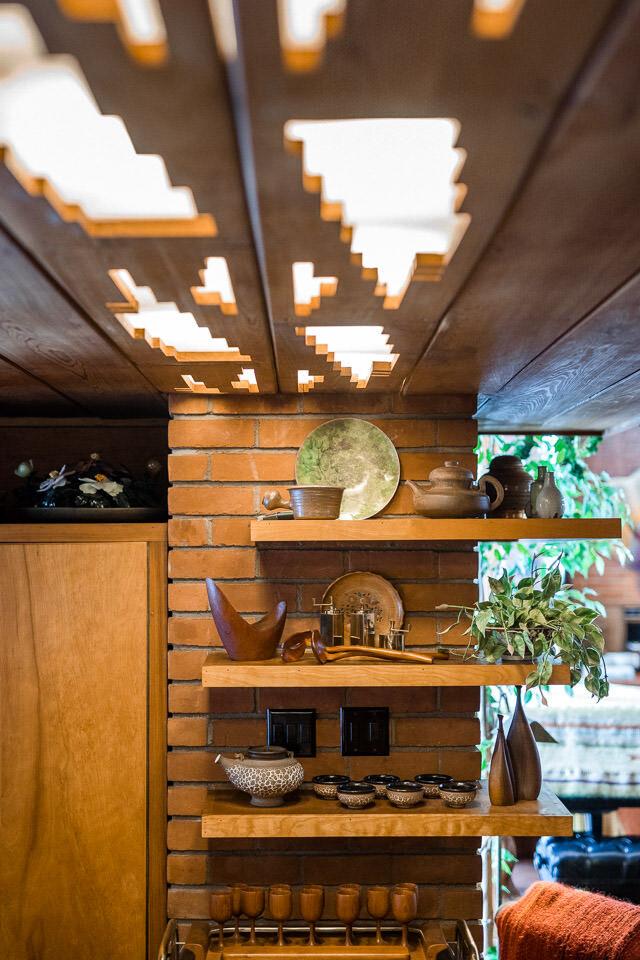 In the summer of 1946, the Smiths wired Wright that they found the ideal 3 acres near Cranbrook, off Lone Pine Road — perfect for enhancing Wright's organic architecture. Wright answered back they would receive his plans "when the spirit moves me."   
Fairy tales do come true.
Airmailed plans from Wright arrived in March 1947, and the real work of building the 1,800-square-foot house began. "The house, later named 'My Haven' by the Smiths, was to be a classic example of Wright's Usonian design — made to suit the common American," says Gregory Wittkopp, director of Cranbrook Center for Collections and Research.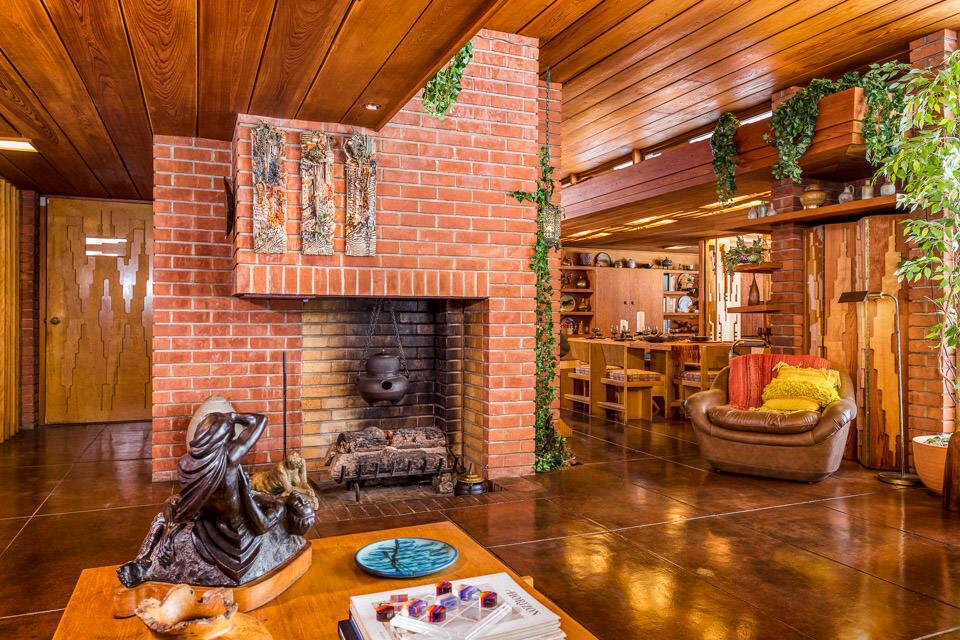 Truly the house that love built, under Smithy's direction contractors interested in Frank Lloyd Wright architecture worked au gratis or for reduced wages. "Famous landscape designer Thomas Church agreed to provide his plans, and local developer Alfred Taubman delivered glass for the entire home for just $500," Wittkopp says.
The Smiths and their only son, Robert, moved into the completed masterpiece in the spring of 1950.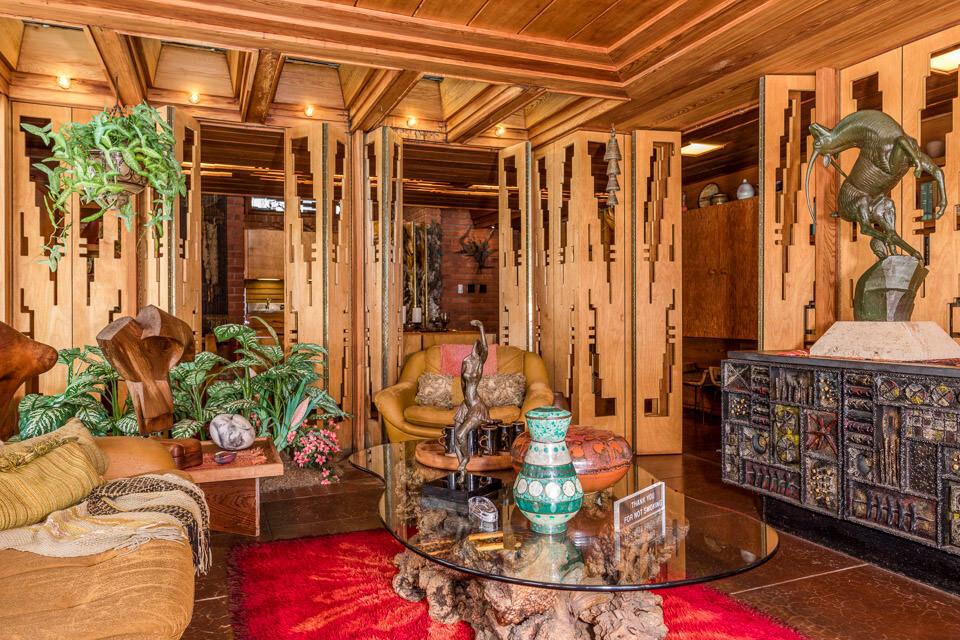 With its elongated, ship-like single-floor plan, the house showcases Wright's deep Japanese aesthetic influence and his signature use of earthy elements. The interior radiates amber warmth from the tidewater red cypress wood walls to built-in shelving and cabinetry.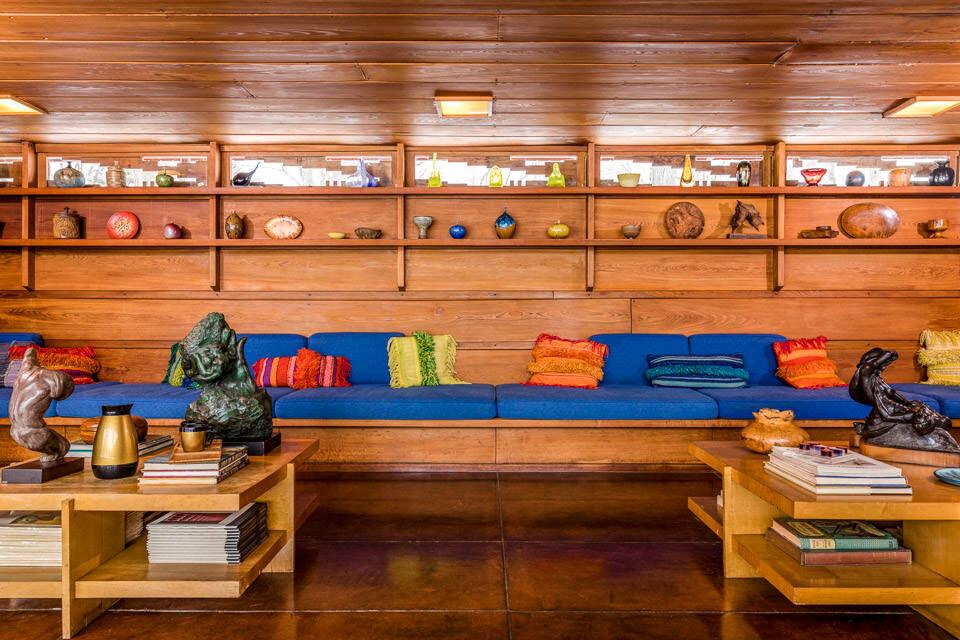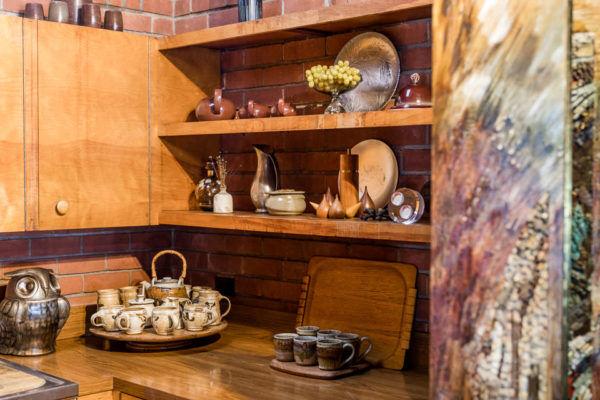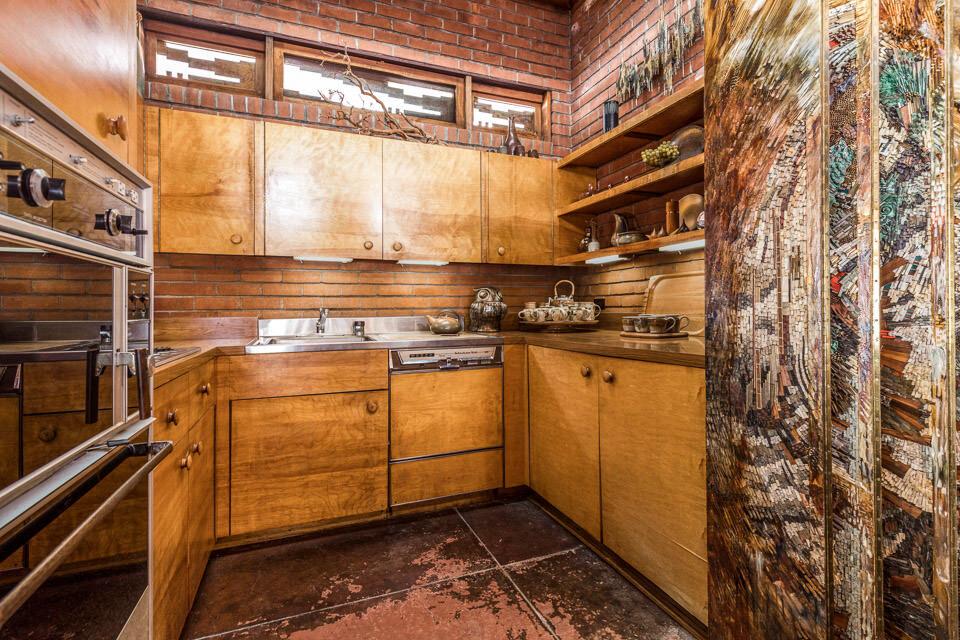 Floor-to-ceiling windows overlook the majestic oaks and pond, bringing the outdoors in. The exposed brick and colored-concrete floors with radiant heating complement the wood and provide artful texture.
"Most importantly, Smithy and Sara's vision became a reality, and visitors came and continue to visit from all over the world to appreciate the house," says Anne Smith Towbes of Santa Barbara, California, previously married to the late Robert Smith.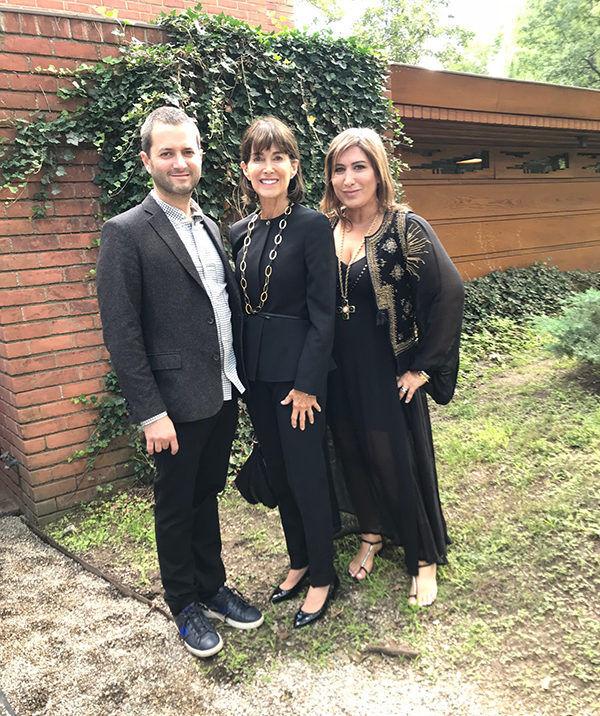 "They loved to share their collected artwork, including many sculptured ceramics, glass, wood, metal and textile pieces from Cranbrook students, and favorite artists like Marshall Fredericks and Paul Evans. Robert used to joke about the nose prints on the glass windows, as people curiously peeked in the house," she adds. "And baths (Wright didn't permit showers in his houses) were always interesting as there could be an impromptu tour group coming through — including the bathroom — at any time of the day."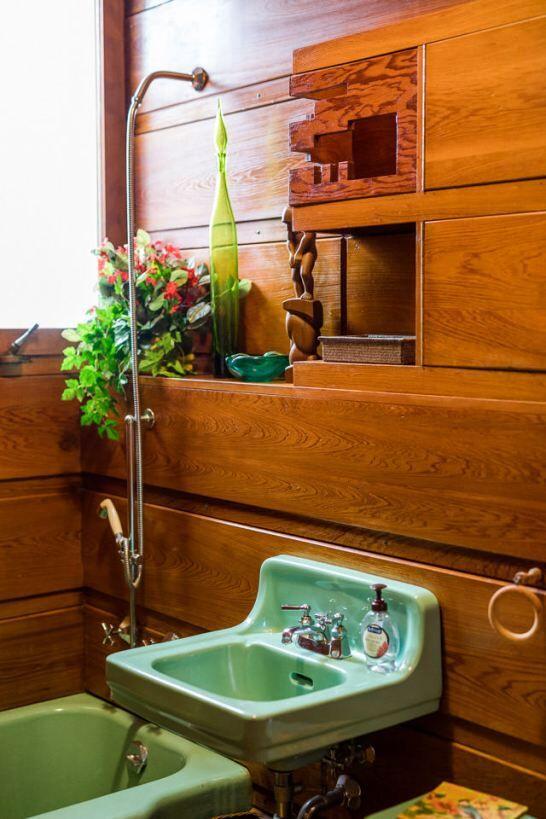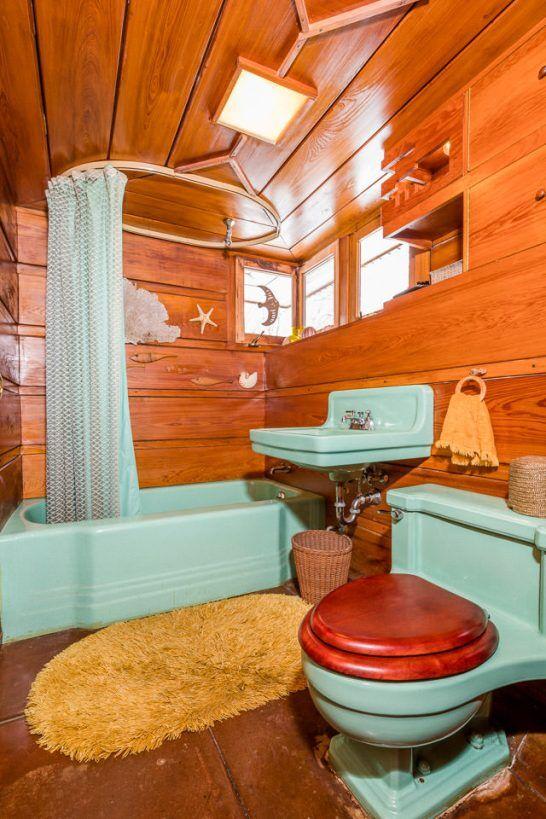 According to Cranbrook research, Wright visited the finished home on three occasions: in 1951, 1953 and 1957. "He affectionately called the house 'My Little Gem' and gave them his coveted Frank Lloyd Wright seal of approval — his signed brick-hued tile that they revered and placed near the front entrance," says Smithy's niece, Dorie Shwedel of Bloomfield Hills. The house was listed on the National Register of Historic Places in 1997.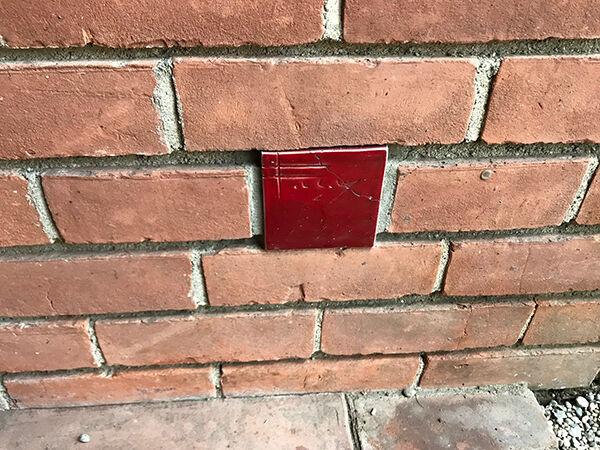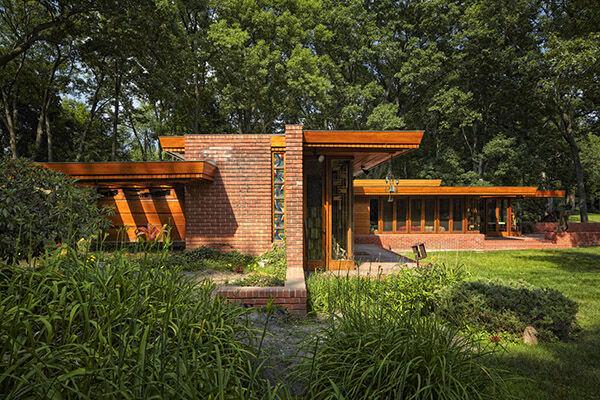 Courtesy James Haefner/Cranbrook Center for Collections and Research
After the passing of the Smiths, their foundation was transferred to the Towbes Foundation, and much-needed restorations took place on the house in 2012. When Michael Towbes passed in 2017, the family donated the Smith House to Cranbrook that year.
"As beneficiaries of the historic residence, our intention is to preserve the integrity of the Smiths' home and lifestyle," says Kevin Adkisson, fellow for Cranbrook Center for Collections and Research. "I curated the home methodically choosing to keep only pieces up to 1984, when Mr. Smith died. We want to tell the Smith story down to the last detail — like the coffee tables that hold Cranbrook students' art pieces, a Rodin (Museum) gift shop memento, Frank Lloyd Wright coffee table books and a plastic coffee set — that showed their relatable practicality."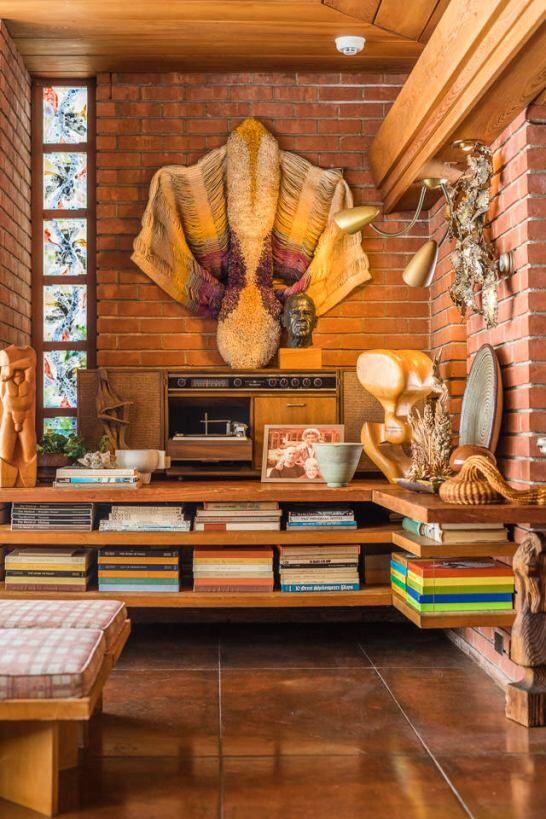 Wittkopp adds that with Cranbrook's stewardship, the Smiths' legacy of architectural and art appreciation lives on: "We're honored to be able to continue educating the public and preserving this architecturally significant home designed by Frank Lloyd Wright," Wittkopp says.
Every great dream begins with a dreamer. 
Take a 3D tour inside the Smith House here.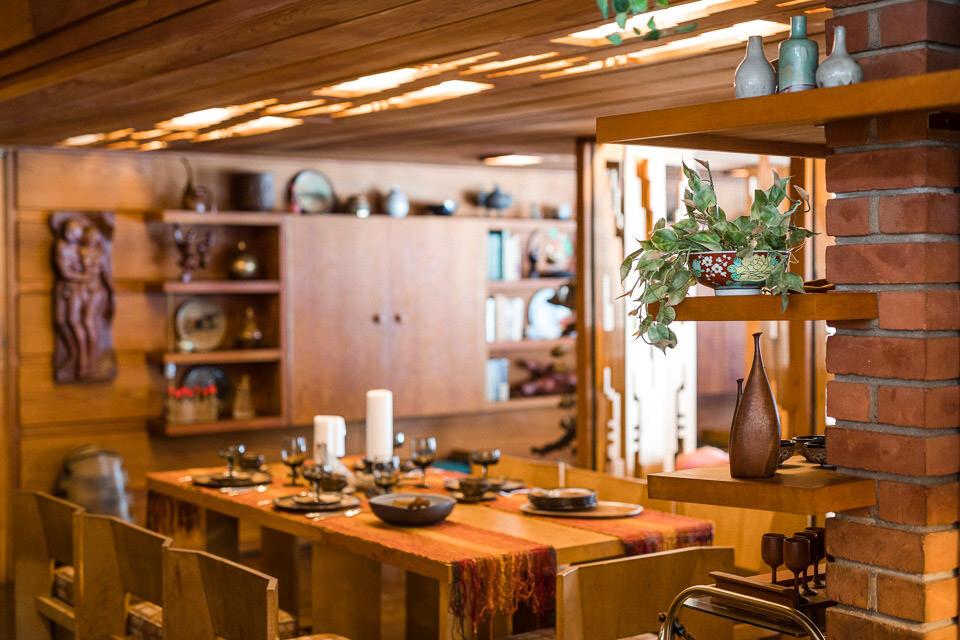 Plan your visit: Public tours of the Smith House are offered May through November. To reserve a tour, call 248-645-3307 or visit center.cranbrook.edu.
Smith House Fun Facts:
The Smiths always kept a house guest book that showcased international visitors and renowned artists — something all visitors liked to view.
Sara Smith's favorite lunch was a grilled cheese sandwich, tomato soup and grapes, which she often served to her guests (including Gregory Wittkopp, director of Cranbrook Center for Collections and Research).
Pristine landscape plans by Thomas Church (famous for the first kidney-shaped pool design) were recently found underneath the bed in the master room.
Frank Lloyd Wright didn't have the Smiths' mailing address so he mailed his finished plans to the Affleck family in Bloomfield Hills — another house he designed — so they could pick them up.
Wright once told Melvyn Maxwell Smith, "You would make a fine architect" — a comment Sara said her husband cherished all his life.
Read more: