Food, wine and family are always welcome at this waterfront dream house
By Georgie Seago
Photography by Brett Mountain
When Wanda and Andy Giancamilli were creating their Grosse Ile dream home, they deemed two things most important: food and family. "Probably in that order, not the other way around," says Wanda, who, with her husband, purchased the 100-plus-year-old house (which was once part of the Vernor estate) in 2000. "We're Italian, and food is very important to us."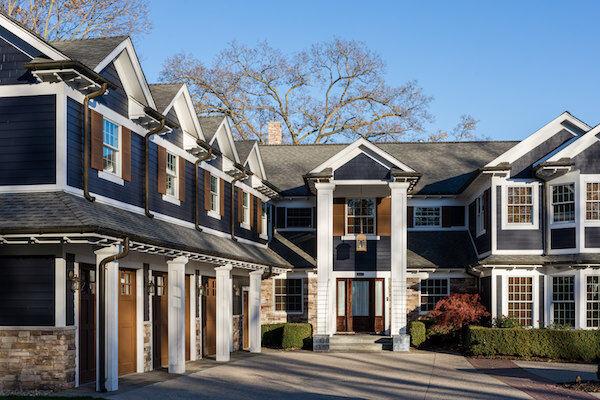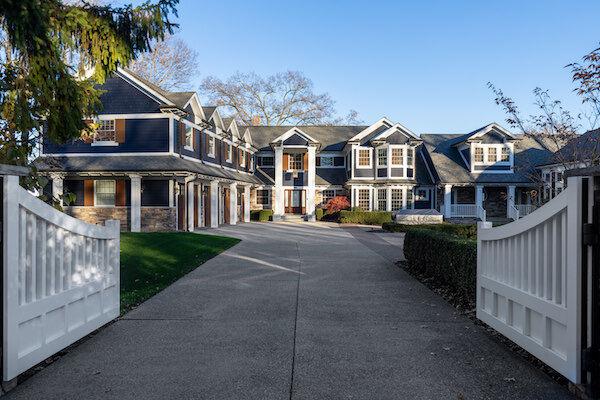 So it's no surprise that the heart of the couple's home is its kitchen — or kitchens. In 2008, Wanda, a retired attorney, and Andy, a retired executive, purchased the house next door to theirs and tore it down. The purpose of the addition: to build what they call "the great room," a 32-by-40-foot space that features a spacious kitchen and large area for entertaining. "In the summertime we basically live on that side of the house," says Wanda. "We'll pick whatever we have [in the garden] and come in and have all the space to cook it." The room also includes a stone fireplace that the family uses during the holidays, along with dining tables that conjoin to fit up to 30 people.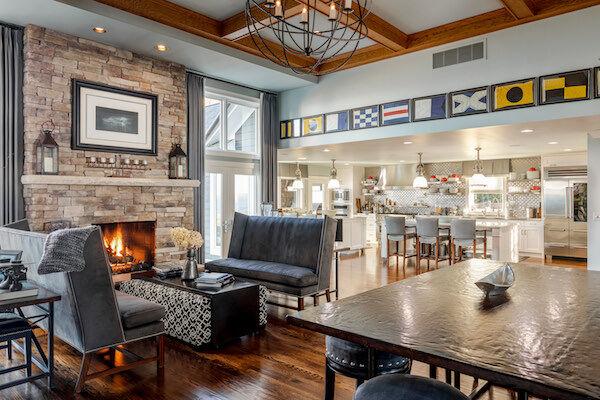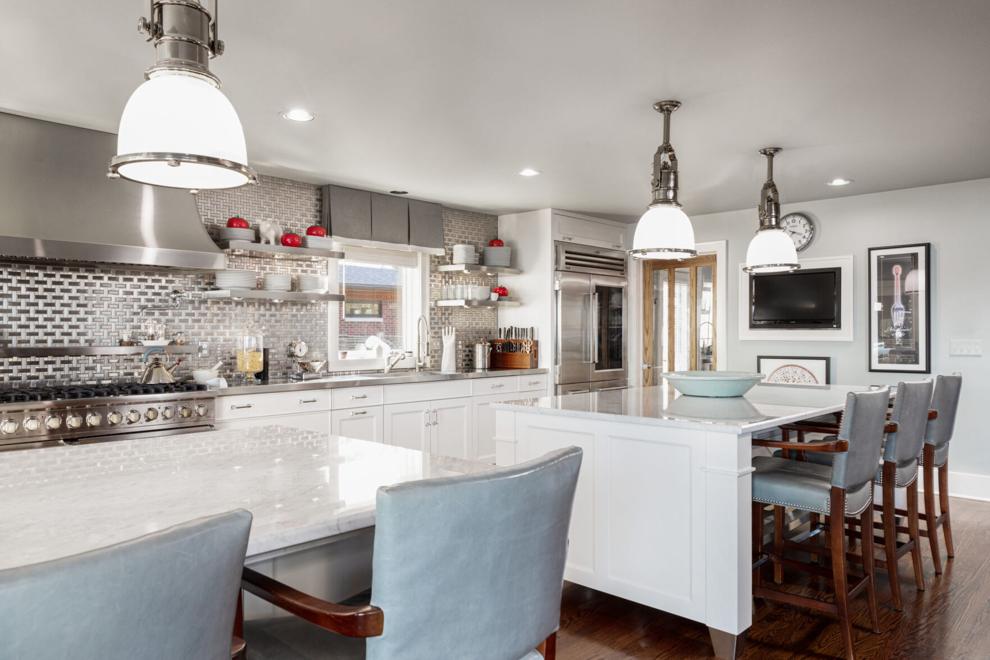 Wanda and Andy worked with Jeffrey King Interiors of Birmingham to design their home, which has breathtaking views of the Detroit River set against the city's skyline. "The lot is perfect because it's where the freighters come in before they swing out again. You feel like you can almost touch them," says Wanda.
The home's waterfront location inspired a nautical theme that's reflected in features like flags in the great room that spell out the family's last name and a kids' bedroom in the attic that has little portholes that the Giancamillis' grandkids like to crawl through. "It's so cute," says Wanda. "Sometimes I'll go up there and just kind of hide out. If you can't find me, look up on the third floor."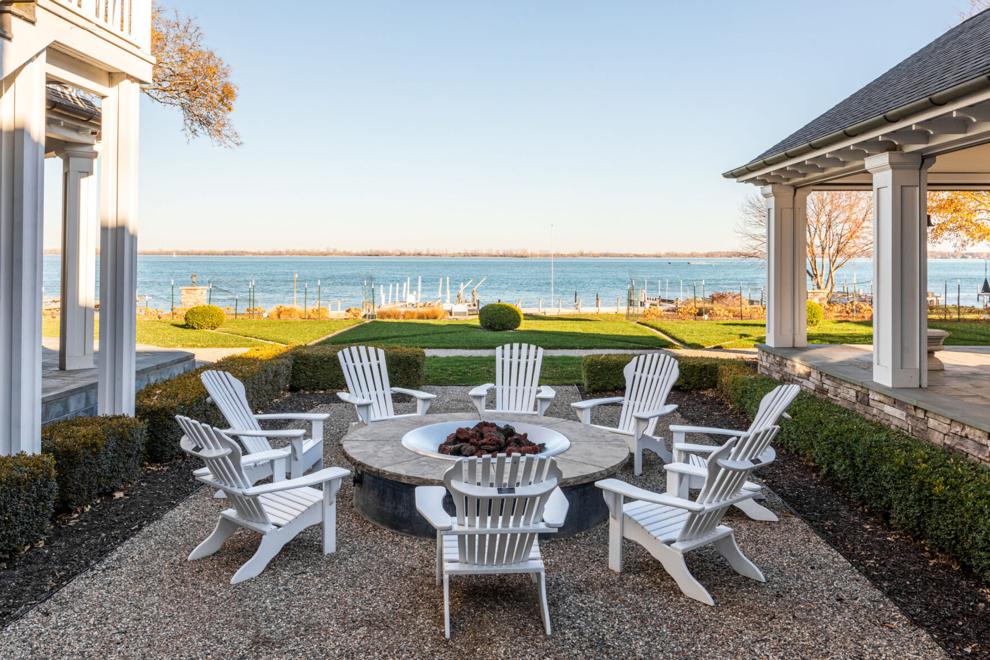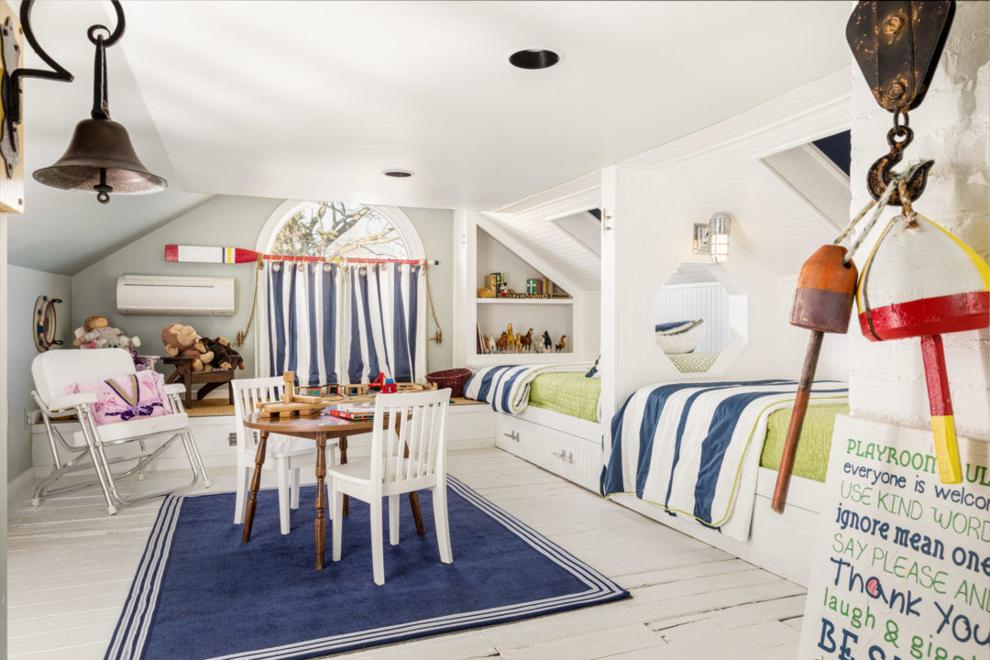 There's also other unique flair, like a refinished pew bought from a church that went out of business in 1973, the year they got married. "That piece always reminds me of the fun years, where the excitement would be to go out and try to find a piece of furniture that we could use in our home," she recalls.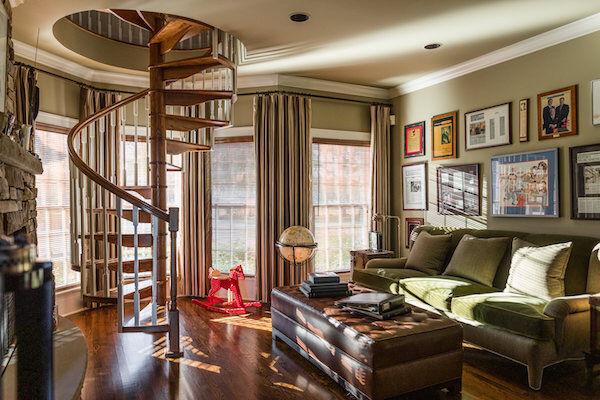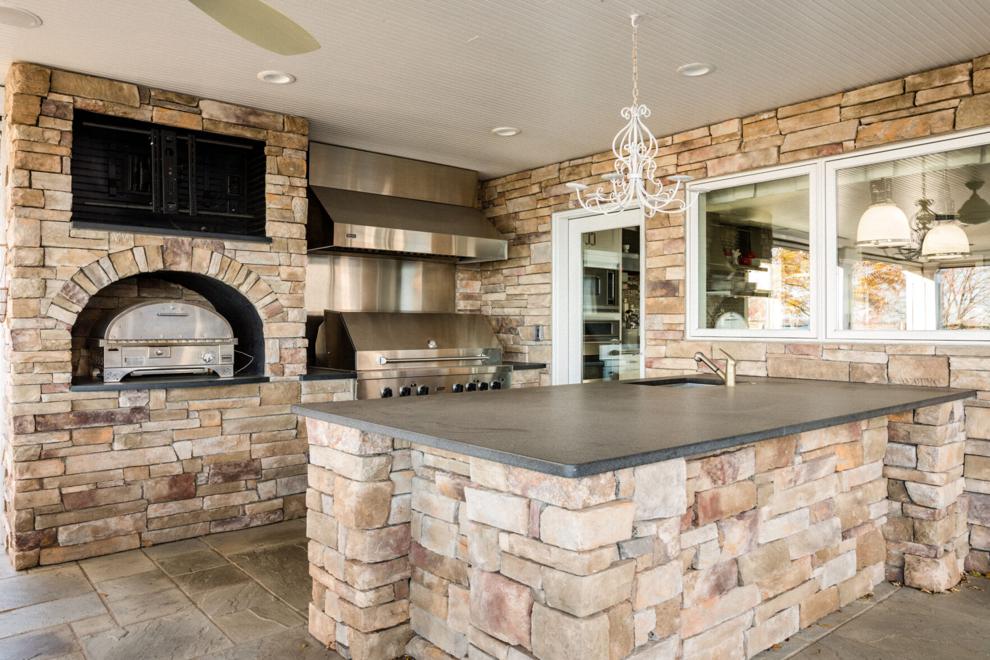 But back to food. Cooking is no joke in the Giancamilli household, and the family has lots of tools at their disposal. They included an outdoor kitchen, a built-in pizza oven and a full vegetable garden with fresh herbs and vegetables "to have at hand for family cooking time," says designer Jeffrey King. "We wanted to make sure [the house] had a strong family vibe focused on family and entertaining."
The themes of food and drink continue in the basement wine room, where the family enjoys making their own wine. A large chandelier that was salvaged from the house next door hangs from the ceiling, while photographs of both Wanda and Andy's fathers making wine decorate the wall. "We get the grapes and then [our relatives] all chip in and it's a big wine festival for our family," says Wanda.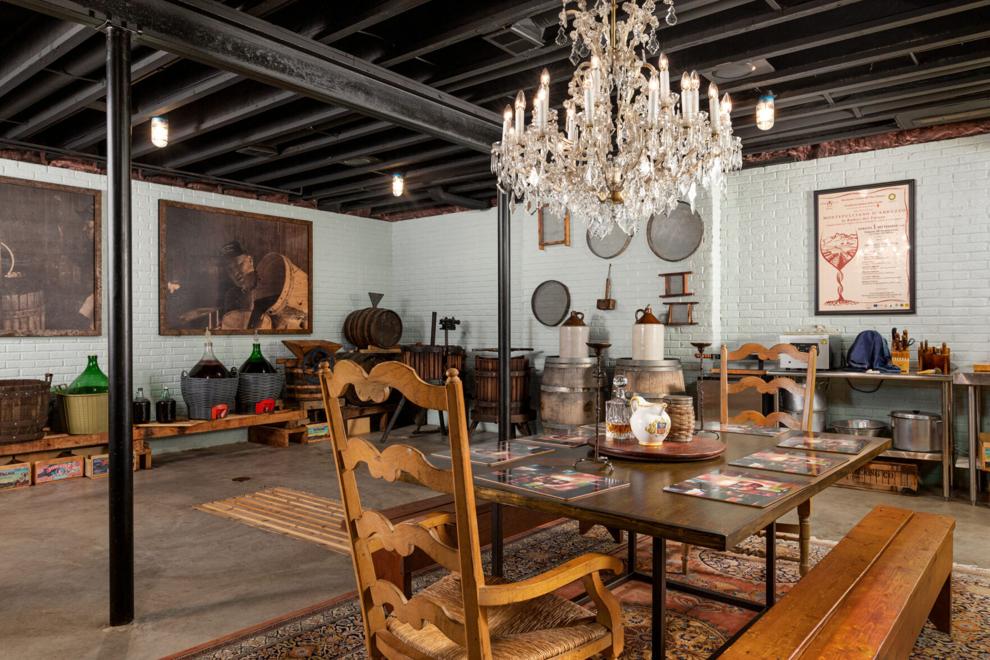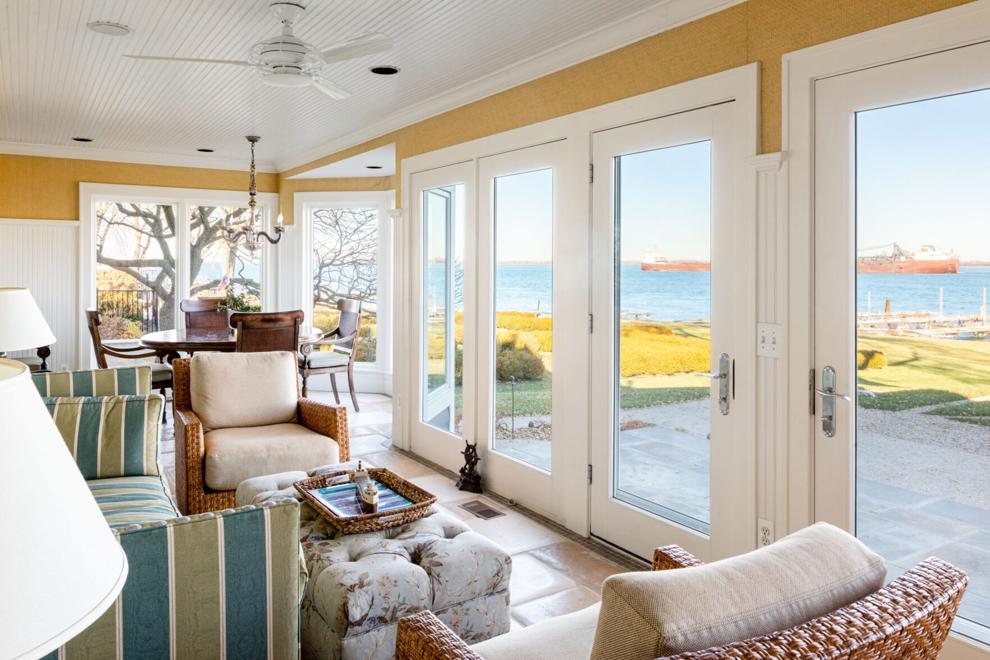 Aside from wine, the sizeable outdoor living space also brings the family together — and has proved to be especially useful in the COVID-19 era. Despite the stress of the pandemic, Wanda recalls the memory-filled summer with fondness: Her  two kids and their children, who live out of state, stayed for eight weeks. "The first thing we did every morning was go outside to the garden and pick vegetables," she says. "It was amazing to watch [the kids'] faces when they pulled a potato out of the earth or picked beans from the poles."
Above all else, Wanda and Andy wanted their home to be inviting. "One of the best compliments we get is that our house is very comfortable and you don't feel like you're in a museum," she says. "We just like sharing it with people, and people like sharing it with us."