From geothermal heating to the largest solar-power generator in Michigan, this Dexter home is a model of energy efficiency
By Nicole Frehsee Mazur
Photography by Brett Mountain
The rows of giant solar panels in David and Alisande Reads' backyard, stacked one behind the other, are the first clue that the couple's Dexter home is a marvel of energy efficiency.
The second clue may be the roof made from metal, an especially environmentally friendly material, or the charging plugs inside the garage where the Reads juice up their Teslas at night. And those are only the features you can see: There's also the home's foundation, which reduces the overall carbon footprint of the house by using less concrete.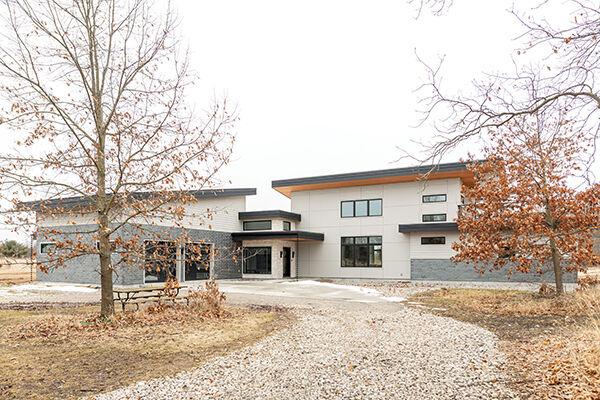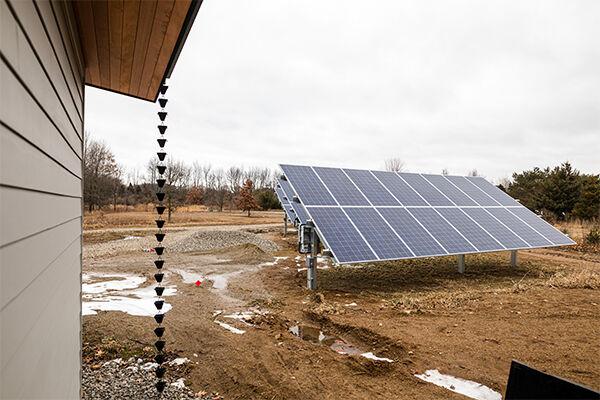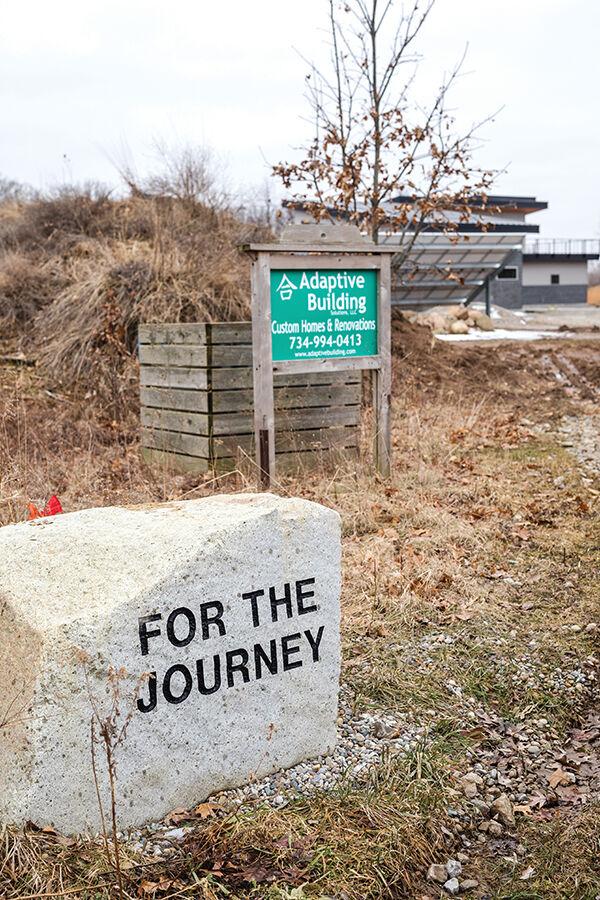 "This house incorporates all the best of green building," says Mike Mahon, the owner of Ann Arbor's Adaptive Building Solutions, which specializes in "green" custom homes. (He signed on to construct the Reads' residence after the pair's architect, Michael Klement of Architectural Resource in Ann Arbor, suggested they contact him.)
While the Reads have "always been cognizant of trying not to be wasteful," says Alisande, citing her compost pile, the couple didn't initially plan to outfit their house with every last eco-conscious bell and whistle. "We weren't that specific about energy things in the beginning," says David, 70. (He and Alisande, 67, are both retired from their jobs at ADP.)
That changed once they met Mike and his wife, Andrea Mahon, who turned them on to options like passive solar energy (which uses the house's position relative to the sun to provide supplemental heat and reduce the energy load) and a recirculating hot-water loop (which provides hot water the moment the tap turns on, cutting back on waste). "Mike and Andrea are very committed to and passionate about building efficient homes," says David. "We're very glad we went with them."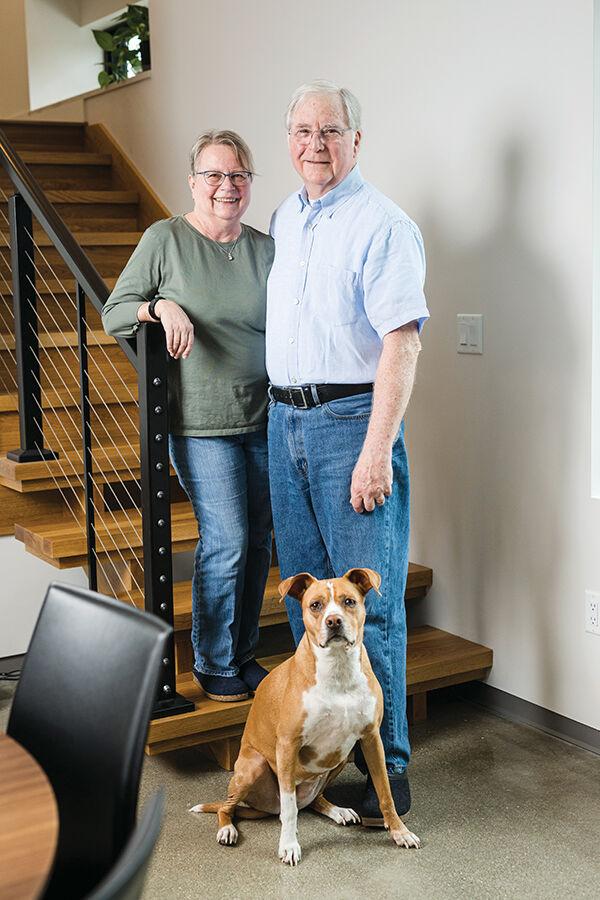 The house also boasts a geothermal heating and cooling system, low-VOC (read: less toxic) materials and an air-exchange system that boosts indoor air quality. Of all its impressive features, though, the most unique may be its concrete-minimizing "floating" foundation system, which Mike traveled to Sweden to study. "This is more than just a high-performance house," he says, adding that they're applying for LEED platinum certification — a prestigious honor in the green-building world.
The Reads appreciate the systems that make their house run more efficiently but they aren't what make it feel like home. (No offense to the 60,000-watt solar-power generator, which Mike says is the first of its size in Michigan.) That honor belongs to Alisande's quilting studio, with its big closet to store the fabrics — color-coded and arranged by type — that she's collected over the years. "My goal is to make some really pretty, colorful pillows and quilts we can put on the walls and spark up the place," she says, explaining that the couple, who moved in this past Thanksgiving, haven't had much time to decorate.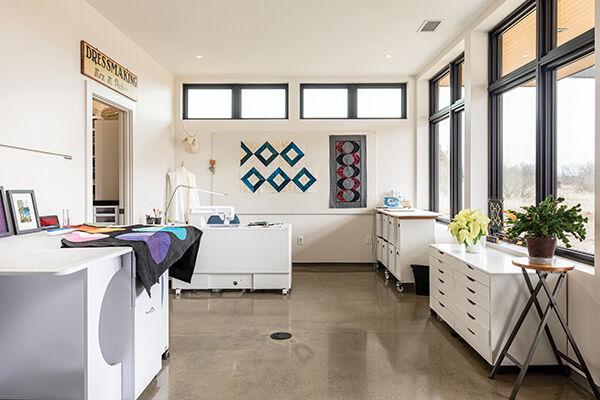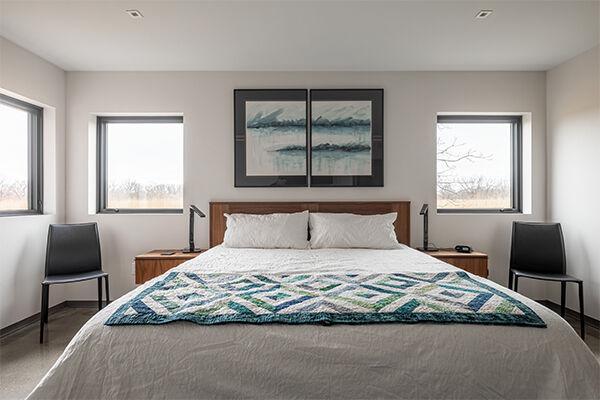 Another favorite spot is the indoor pool, which sits off the master bedroom. Before moving into the house, Alisande battled breast cancer and a failing kidney, which made it difficult to exercise. (She's since in remission, and her son-in-law donated his kidney to her in 2017.) Now she wakes up and hits the water. "It's pretty cool to get up in the morning and hop in the pool," she says.
The couple also enjoys sitting in their living room and observing the coyotes, turkeys and foxes that often pass by its wall of large windows. "Right now I'm watching a herd of deer moving across the back of our property, just hanging out," says Alisande. Adds David, "The funny thing is, we can be on I-94 in five minutes but we have all this around us."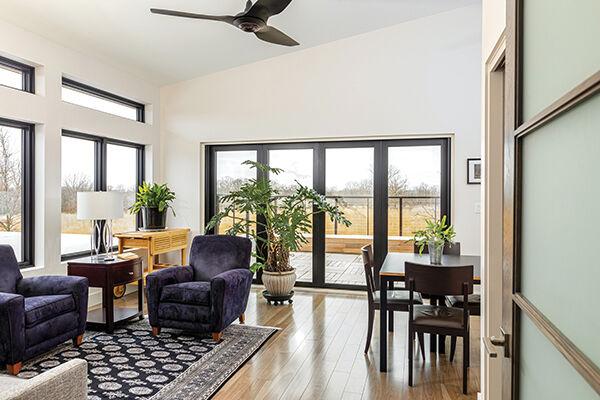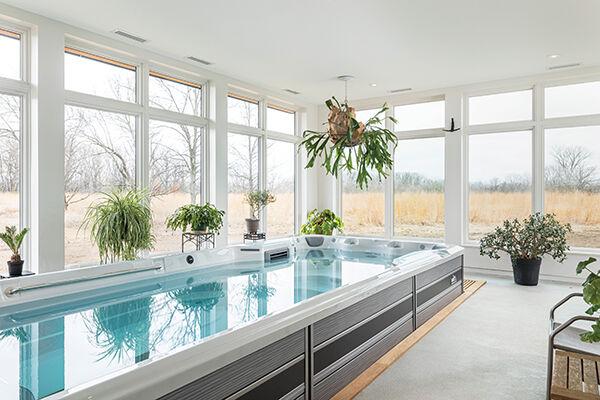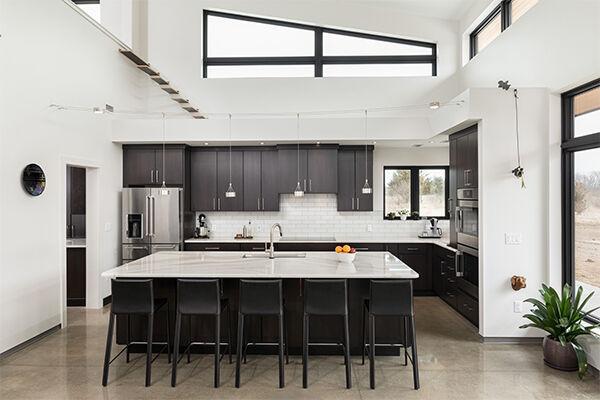 By "this," David is referring to yet another one of the home's rare features: the 10-acre prairie it overlooks. David planted the prairie in 2008, when the couple lived in their previous house — which is actually next door to their current one. (The Reads own 38 acres of land, and their old and new houses sit on neighboring parcels.) "This spring I'm going to plant wildflowers," says David, who spent more than two years clearing the land of invasive shrubs.
Perhaps the Reads' favorite thing about their home, though, is having family nearby. Instead of selling their old house and downsizing to a condo, the couple gifted it to their daughter and her husband and built on the lot next door. "They'll be right here as we get older," says Alisande.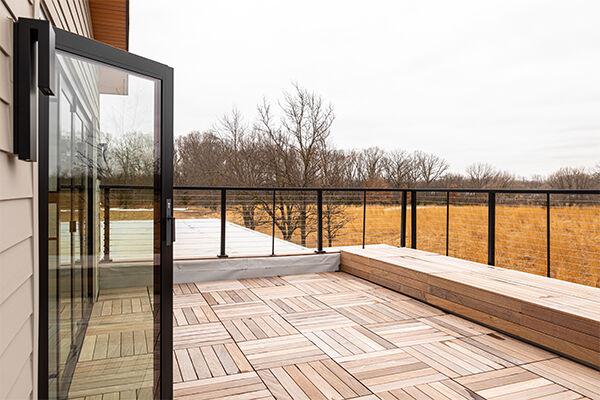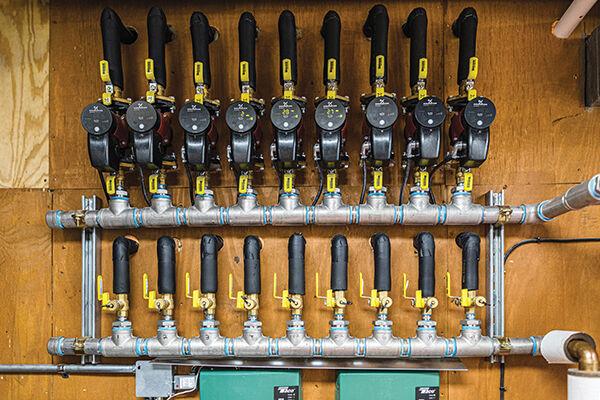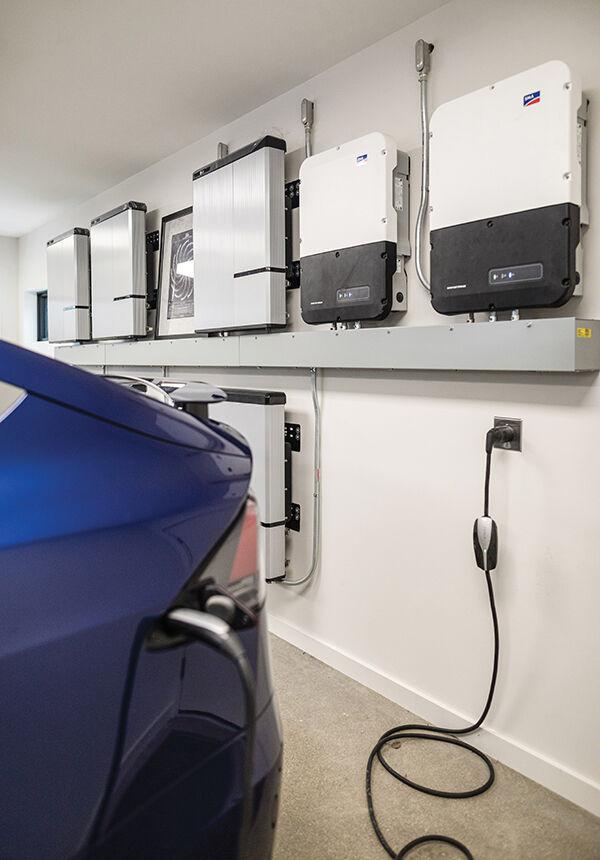 Aging is part of the reason she and David decided to move out of their previous home. Both master gardeners, they had planted "a whole lot" of perennials years ago, she says, but with her health struggles, the upkeep became overwhelming. "We named our first house 'Tumuchtomo,'" says Alisande (it sounds like "too much to mow").
Once the Reads' new house was complete, Klement, their architect, suggested they give it a name, too. Their pick: "For the Journey," which is inscribed on a rock that sits at the end of the driveway. "We were designing the house for our lives' journey," says David. "And this will take us through until the end."
Take a 3D Tour of the Home