PHOTOGRAPHY BY BRETT MOUNTAIN
The idea of a 7,000-square-foot home being low maintenance may seem impossible – unless you're talking about the White Lake abode belonging to Whitney and Christopher Quinn (names changed for privacy). The 50-something year old couple, who work in the auto industry and requested anonymity, chose function over aesthetics when they began building their house.
That means minimizing drywall (less to maintain), skipping gutters (instead, gravity drains the water away from the home), and keeping the interior decorations spare (nature serves as their "art").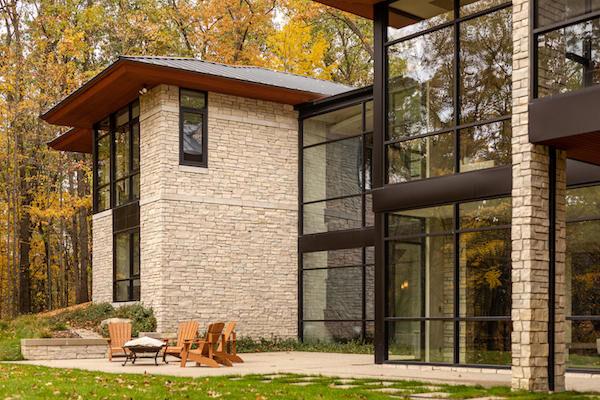 After nine years, the couple says there's not one thing — down to a single light switch — they would change about their 3.5-acre refuge. Says Whitney, "I've honestly not been in a home that I've liked better."
The Quinns love nature — whether hiking, camping, skiing, biking or snowshoeing, they spend every moment they can outdoors. In fact, they were originally envisioning a Colorado ski lodge-type home. "To us, nature is art, so we wanted our place to really be a reflection of that," says Christopher, who adds that their architect, Kevin Akey of AZD Architects in Bloomfield Hills, decided to be "a bit more rustic than usual" to match the pair's taste.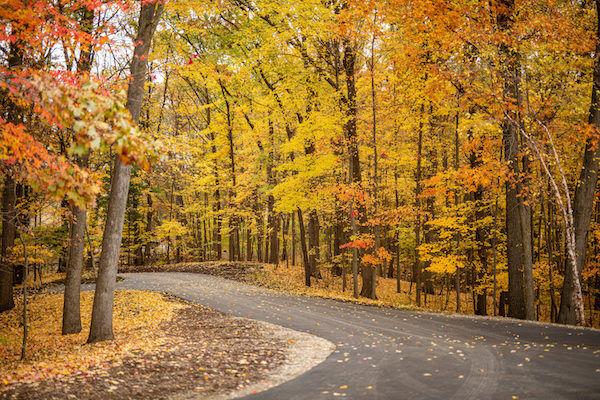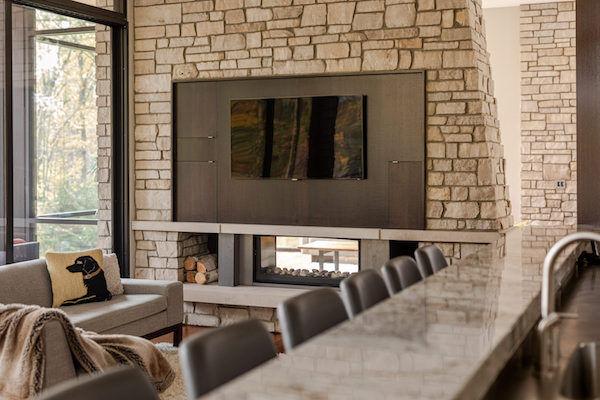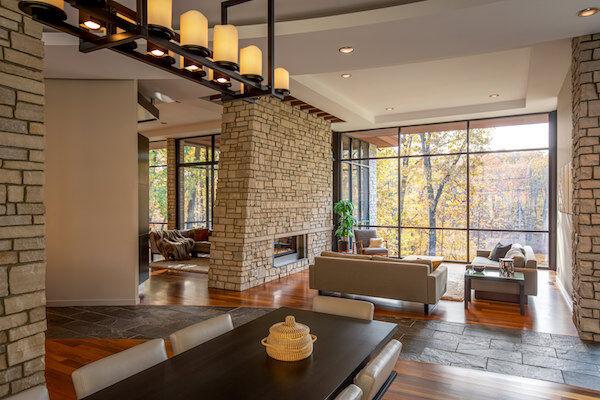 Just off the kitchen is a sitting area with a double-sided fireplace and TV, and, only steps away is a screened-in porch — Whitney's favorite spot. "It has an amazing, elevated view that jets you right out into the wildlife, and it's where we like to entertain," she says, adding that she likes to enjoy her morning cup of coffee there, too.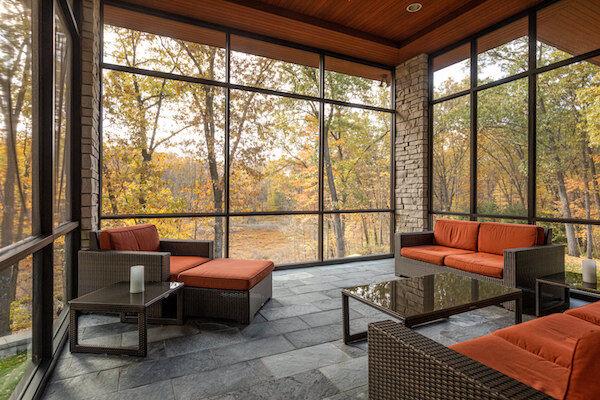 Look through any window in the Quinn's house at almost any time of day and you'll likely see a constant parade of deer, as well as the occasional coyote, turkey, and other wildlife. Whitney often appreciates the view from her shower — the master bathroom overlooks the yard. "When I get in the shower, I am able to watch them all walk by," she says. "But nothing beats the view when the leaves are down, and the foliage turns red. It's such a beautiful contrast to the white snow."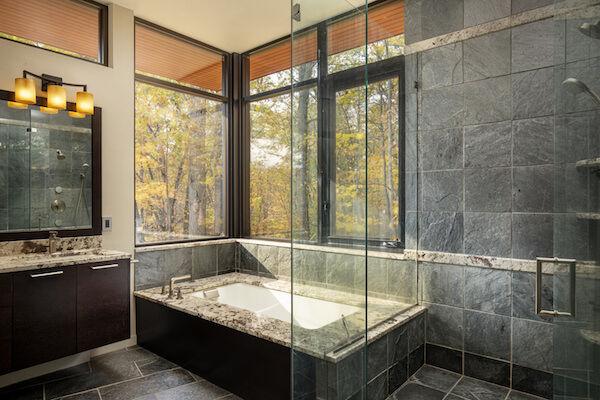 The lower level, which allows access to the backyard and fire-pit, is a more formal entertaining space, with a bar, theater room, wine cellar and more. "This design has allowed us to have complete separation of two big spaces, which was great when our kids were younger and would have their friends over," Christopher says.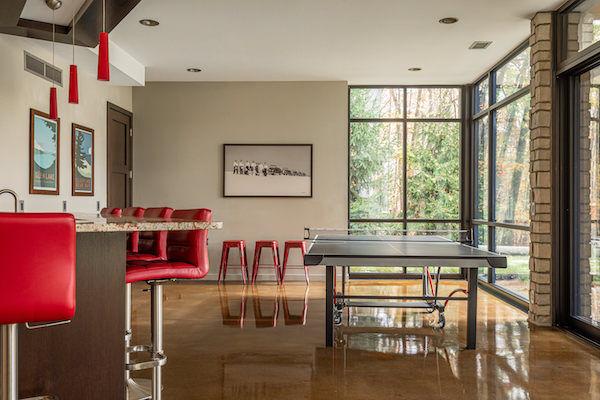 AZD Architechts
6905 Telegraph Rd., suite 230, Bloomfield Hills, MI 48301
Like what you see in this house? These furniture and accessories to help you recreate the vibe: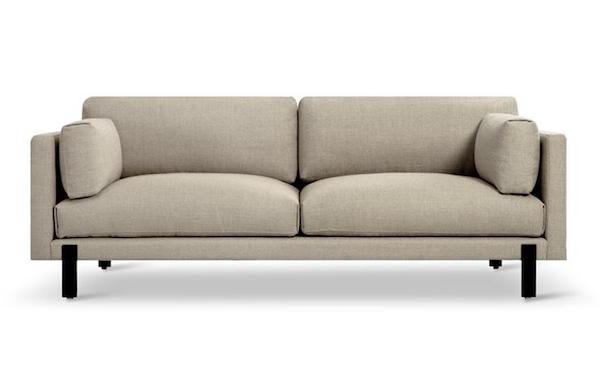 SILVERLAKE SOFA in Andorra Almond, $2,795, Hugh, 4240 Cass Ave., Detroit. thankhugh.com
WOOL-HOOKED THROW PILLOW with black lab, $49.95. L.L. Bean, 17370 Hall Rd Ste. 121, Clinton Twp. llbean.com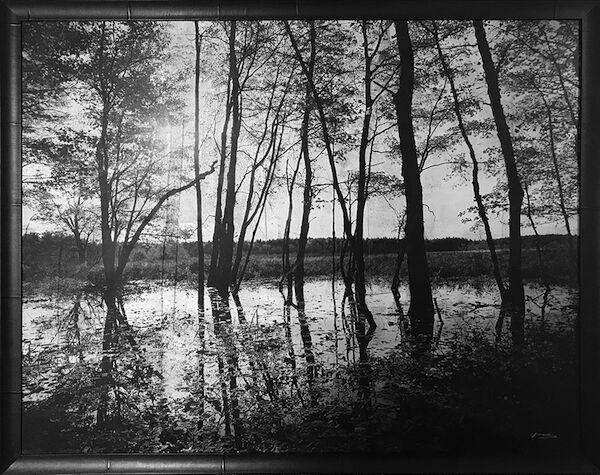 FRAMED MISTY GROVE by Pezhman Deljou, $3995, Art Leaders Gallery, 33086 Northwestern Hwy., West Bloomfield. artleaders.com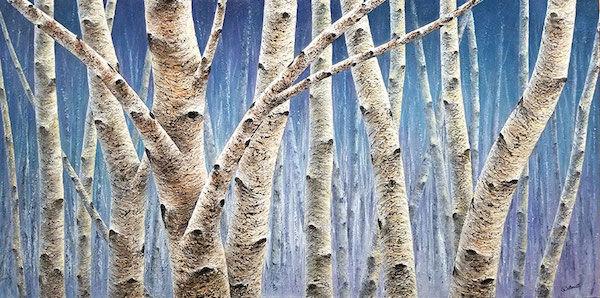 WINTER WOODS paining by Gerd Schmidt, $4,500, Art Leaders Gallery, 33086 Northwestern Hwy., West Bloomfield. artleaders.com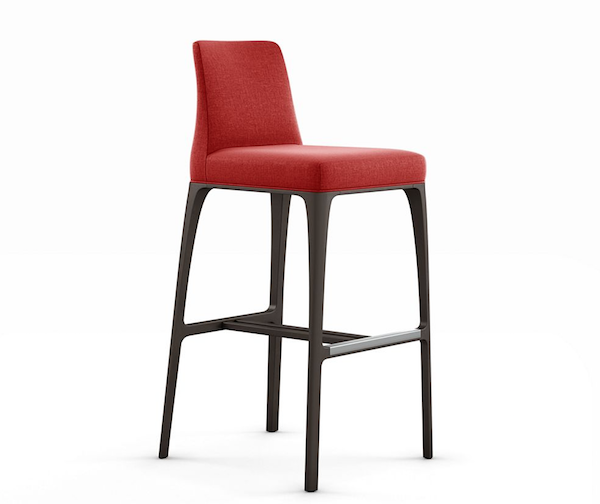 AIDA BAR STOOL in red, $1,330, Roche Bobois, 43235 Twelve Mile Rd., Novi. roche-bobois.com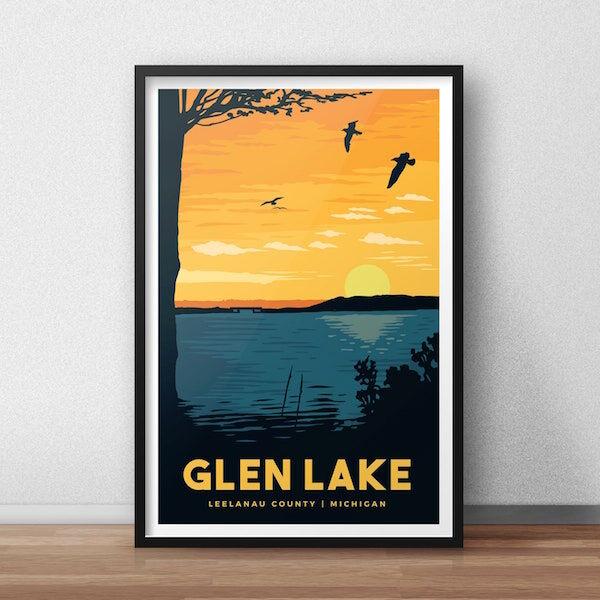 GLEN LAKE TRAVEL POSTER, $10 (unframed), M Peppler Shop. etsy.com/shop/mpepplershop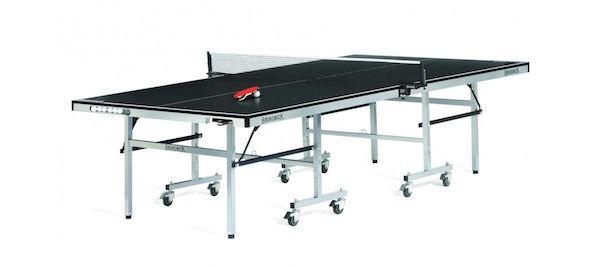 BRUNSWICK SMASH 7.0 TENNIS TABLE in Black. $1,169. All State Home & Leisure, 828 North Main Street, Rochester. homeleisure.com
Do you know of an incredible or unique home in Metro Detroit we should feature? Email info@seenthemagazine.com with the subject line: Home SEEN Submission.