New CASS & YORKcondominium development is the gold standard for city living in Detroit. 
By Lisa Nederlander
Brought to you by Max Broock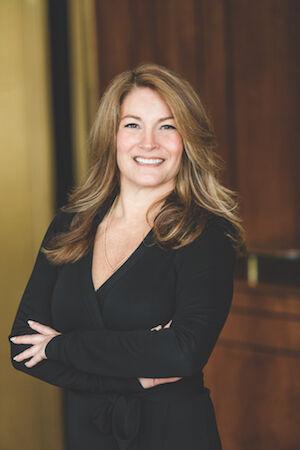 Sophisticated yet simple – culturally rich, comfortable and convenient. Entertaining yet easy. City living encompasses all of these attributes and more. Many potential buyers may not equate the hustle and bustle of city living with easy living. But, they should.
As the Exclusive Sales Agent for CASS & YORK Condominiums – a new, ground-up development offering unrivaled quality and amenities in Detroit's New Center – I can tell you that CASS & YORK's superior features take downtown living to a whole new level. From 24-hour attended lobby to maintenance and enhancements, top-of-the-line finishes and an open, airy, modern design, new developments such as CASS & YORK take the hassle out of home ownership.
The convenience of city living doesn't stop at the lobby doors. World-class restaurants, theaters, entertainment, museums and shopping are often within walking distance. Recent improvements to Detroit's infrastructure have made downtown and its surrounding enclaves more inviting, attractive and livable for everyone from young professionals to empty nesters.
In fact, U.S. News & World Report recently ranked Detroit among the top 100 places to live. And job-hunting website Glassdoor named Detroit as the No. 1 place in the region where your pay goes the furthest. In other words, Detroit's cost-of-living ratio means you can get more home for your money in the Motor City – for now. This is the time to buy.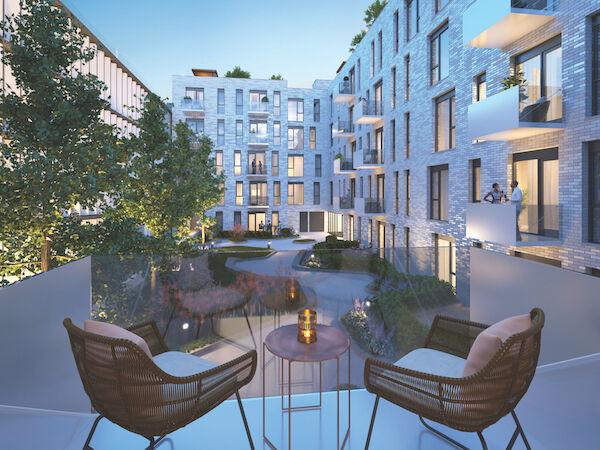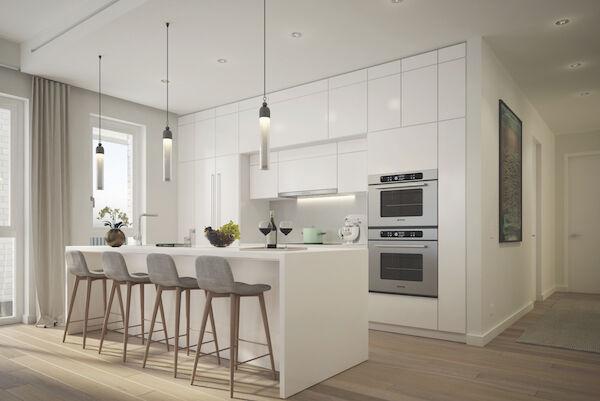 Image courtesy of Cass & York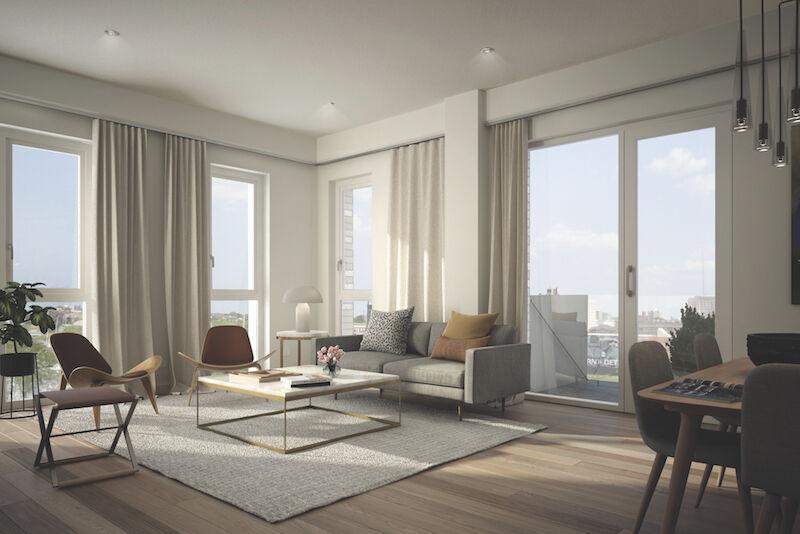 Image courtesy of Cass & York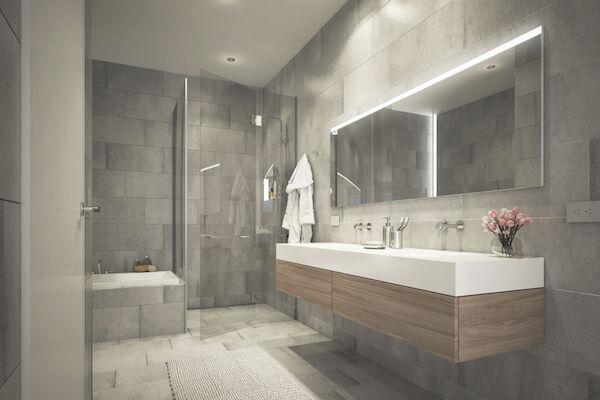 Image courtesy of Cass & York
If you're considering a move to the city, here's some expert advice:
Consider ground-up construction over converted spaces: Many new condominiums and apartments are conversions; meaning older buildings are converted into residential living spaces. In some cases, outdated materials remain, increasing the likelihood more maintenance will be required. Ground-up construction often utilizes cutting-edge materials. CASS & YORK, for example, will be constructed with concrete and steel to maximize strength and durability.
Timing can be everything: Getting in on the ground-level means getting the best price. New residential construction quickly transforms neighborhoods. This has been proven in cities from Berlin to Brooklyn. Consider the neighborhood's investment potential. Look beyond what exists today and envision how it will look in the near future.
Do your homework: Questions to ask before signing off on a contract include: How was the building constructed? Who is the developer? Does the company have a reputable track record? The same goes for the builder.  Get copies of the association's financials for the past two years to ensure it is fiscally healthy with a strong reserve fund. Find out whether the building is warrantable for financing (meaning if there are too many units rented or one owner owns too many units, purchasers may not be able to get financing) and finally, obtain a copy of the House Rules and Bylaws to be sure they are rules you can live by. Getting these answers upfront can save you headaches down the road.
As a Realtor whose family ties run deep Detroit, I can assure you there hasn't been a better – or more exciting – time to consider a move to the Motor City.
Click here to watch a video inside the new development, CASS & YORK
Lisa Nederlander is an Associate Broker with Max Broock Realtors. Contact her at 248-917-2036 and lisa.nederlander@maxbroock.com, or visit her website at lisanederlander.com.