Valentina Anikeyeva was a 20-year-old newly in the United States from Belarus when her uncle, a long-time student of Eastern medicine, suggested acupuncture to help her relieve stress.
"I was very skeptical," said Anikeyeva, who was also pregnant with her first child at the time. "But after he performed my treatment, it blew my mind."
She was in her third year of medical school (she has a master's degree in science from Minsk State Medical School) when she left Belarus and had no knowledge of acupuncture or Eastern Medicine, but that event transformed her life and has led to a 20-year career in the field – and a new business.
Anikeyeva opened RenÜ Acupuncture in downtown Birmingham in January, seeking to help patients with stress, mental health concerns and pain.
"I fell in love with it and wanted to pursue it and here I am," she said.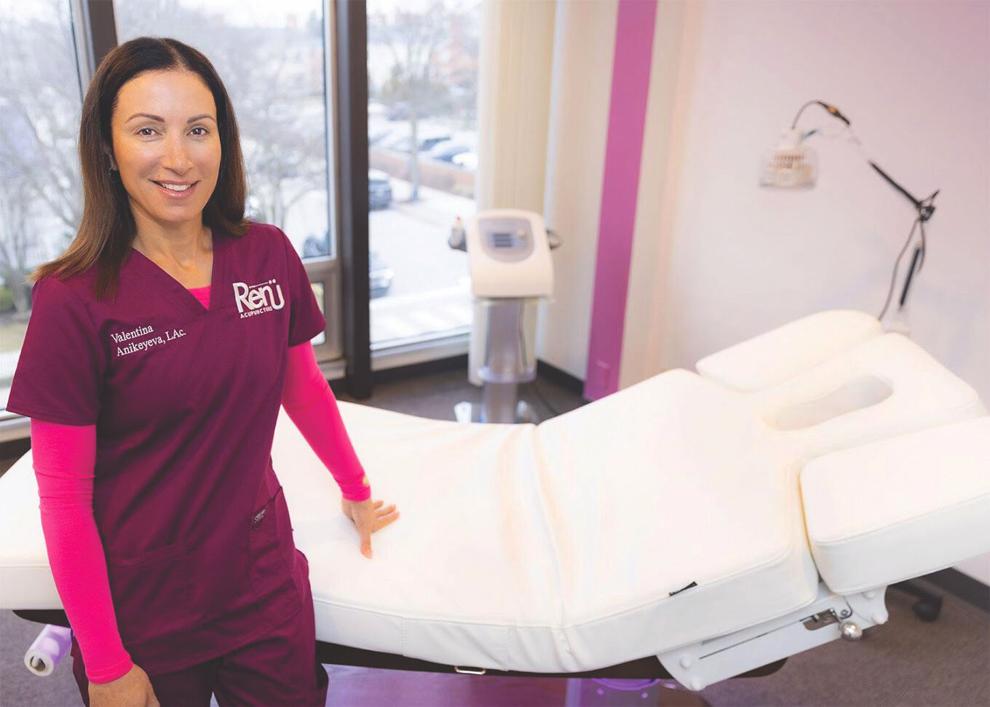 She's also a recent transplant to Michigan, having lived in New York for more than two decades. Anikeyeva said she chose to move to Michigan because life in New York, with its high cost of living and traffic, was too much. And Michigan in 2019 started licensing acupuncturists, and she felt that with her degree (a master's degree in Oriental Medicine and Acupuncture from the New York College for Holistic Health Education and Research in 1998) and years of experience, she could really shine – and help people.
The practice of acupuncture dates back more than 3,000 years in China. It involves the insertion of small needles into the body. In a nutshell, acupuncture works by balancing energy (Chi) in the body. Chi moves along the meridians or pathways in your body and when you insert the acupuncture needles, it can balance the Chi. It's a mind/body practice and by regulating this energy, people can allow their own body to heal.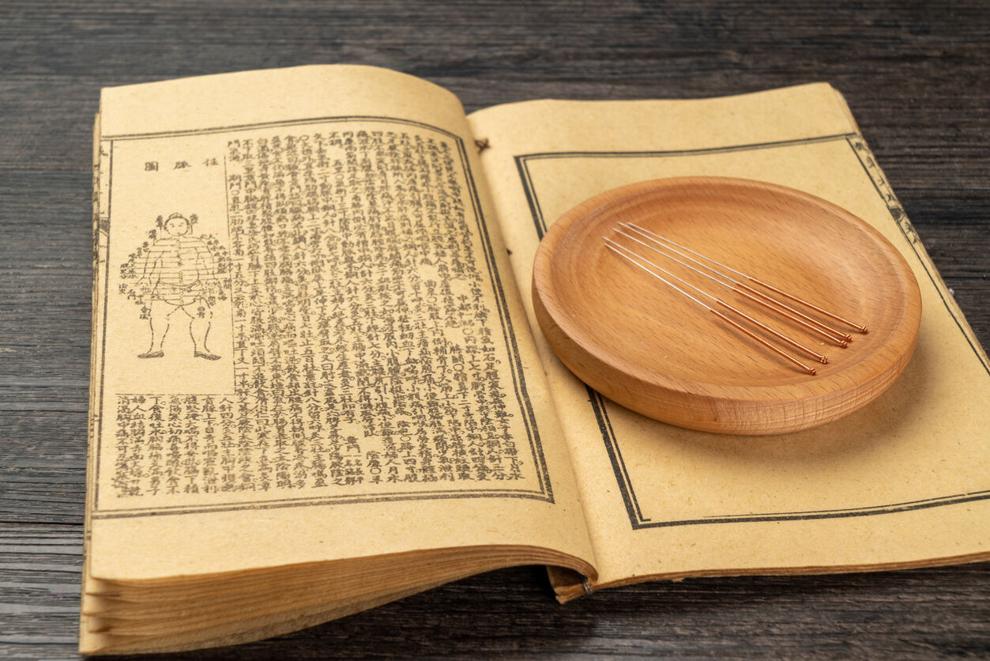 "With eastern medicine, we believe your mind and body are connected," she said. "If you have a lot of stress, like if you have a death in your family or were in a car accident, any physical trauma, it will come out in the body and the mind as well."
In New York, Anikeyeva said she worked with different doctors like neurologists and orthopedists, sharing space in their clinics. She didn't have her own space until she moved to Michigan.
She's fully licensed and board certified in the state and specializes in stress and pain management – providing cost-effective, drug-free ways to manage conditions like back pain, neck pain, stress, mental health issues like depression and anxiety and more.
Anikeyeva offers many different therapies, including:
●      Acupuncture
●      Electro-acupuncture
●      Cupping
●      Cupping massage
●      CBD and aromatherapy treatments and
●      Shockwave Therapy
RenÜ Acupuncture offers a variety of packages too, and occasionally will run specials.
"I tell my patients, when you think about alternative medicine, you try all the conventional treatments first and they fail," she said. "What people need to know is that Eastern medicine is not a last resort. You can do them together. Acupuncture is good for the body and the mind."
RenÜ Acupuncture 189 Townsend Street, Suite 301, Birmingham, MI 48009 (248)800-2222