Alternative therapies such as flotation therapy and cryotherapy can benefit sports injuries. Here's why.
By Ashley Zlatopolsky
Photography by Dan Lippitt
There are the tried-and-true methods for alleviating sports injuries: ice to reduce inflammation, heat to loosen up injured muscles and elevation to keep swelling to a minimum. These go-to approaches can help provide relief for less-serious injuries that don't require more intensive treatment, such as surgery.
However, adding alternative treatments into regularly prescribed sports injury care might not be a bad idea, according to Dr. James Bicos, a Beaumont Hospital orthopedic surgeon and sports medicine specialist, also assistant professor at Oakland University William Beaumont School of Medicine.
In fact, it can often be a good idea. "We see athletes of all ages who are coming in with a sports-related injury," explains Bicos, who sees patients age 12 to 80. He treats Olympic athletes, college and high school athletes, and general athletes. In most instances, surgery won't be required. "Some people have overuse; some people have tendonitis here and there. And alternative treatments to the standard 'take some medicine' are really catching on."
Some, like acupuncture, are still being evaluated in the sports world. Others, such as flotation therapy and cryotherapy, are becoming more popular among athletes with injuries. Flotation therapy revolves around "floating" in a sensory deprivation tank where there is no light and sound, with less than a foot of water that has high concentrations of dissolved Epsom salt. This, in turn, creates a gravity-like effect where users float on the water, which is often at body temperature around 94 degrees.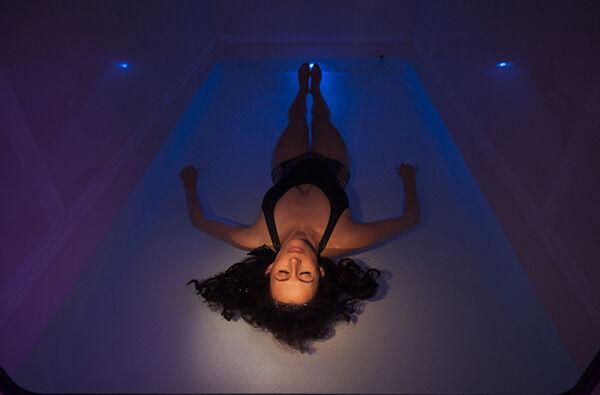 Floating is said to induce relaxation, loosen sore muscles and help with sleep and stress. It is often done in sessions of either 60 or 90 minutes. Most float spas offer various lighting and sound options for those who prefer not to float in darkness, silence or both. Users, however, are encouraged to meditate.
"The basis of flotation therapy is a body and mind-calming effect," Bicos says. "Meditation is calming for the body. It helps relieve stress levels, and there's a lot of benefit to that in terms of overall healing for an injury. Once the body and mind calm down, the muscles relax. There are meditation techniques that are used by some athletes for healing, and we know some of the pain athletes can have is from stress. Getting the mind in a proper place to control the feelings of the body can help with performance."
Sean Hodgson, co-owner of Motor City Float in Clawson, says flotation therapy offers the perfect opportunity for self-reflection, furthering the idea of relaxation. "By taking a rest from external stimulation and gravity itself, this allows the mind to have a chance to take a break and become more reflective and self-aware," Hodgson explains. "In today's technology-driven world, we're bombarded continuously with sensory input. When you remove the noise, you can focus on what's happening within, giving yourself space for self-examination and reflection to clarify emotions, motivations and purpose."
Relaxing the body can also help take stress off joints. Additional flotation therapy locations around Metro Detroit include Inception in Farmington Hills, True Rest Float Spa in Farmington Hills and Revive Float Spa in Shelby Township.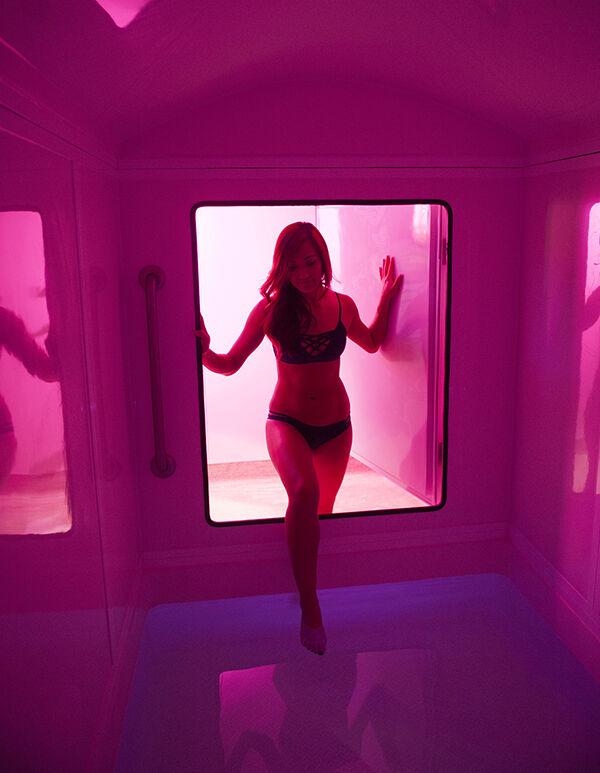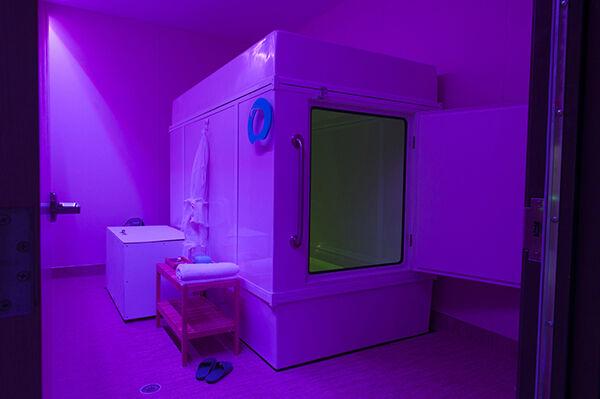 On the other hand, cryotherapy, or cold therapy, is a practice where the body is exposed to extreme cold for just a few minutes. There is both whole body cryotherapy and localized cryotherapy, where only one part of the body is targeted by subzero temperatures. This alternative treatment is said to help reduce inflammation and promote muscle recovery. Several locations around Metro Detroit offer the treatment, including CryoSpa Detroit in Royal Oak, Troy City Cryolounge in Troy and Boost Cryospa in West Bloomfield.
"Cryotherapy really gets down to the benefit ice has on injuries," Bicos says. "Putting ice on an extremity helps with pain relief. It helps to decrease inflammation and helps the healing process, and that's what cryotherapy does. It can benefit the body by overall decreasing inflammation."
Tendonitis, contusions and overuse injuries can prompt people to turn to cryotherapy for pain relief. "The nice part of cryotherapy is that it can encompass the entire body," Bicos explains, which can be especially helpful for those who have multiple injuries. He has personally seen success for his patients who have incorporated cryotherapy into their treatment regimen. "Athletes come out of cryotherapy feeling rejuvenated. It's an aspect of recovering from a hard practice or recovering from an injury."
Bicos believes either alternative therapy can be beneficial in healing a sports injury, but it will depend on the patient and type of injury. "A true mechanical injury, such as a tear — alternative therapy is not going to heal that," he says. "It won't magically make it grow together. For injuries where it's more of an inflammation, or aches and pain from stress, yes it can really help."
Holistic approaches such as flotation therapy and cryotherapy can also be used with more traditional treatment methods. "I don't think they should be used in isolation, unless you just want meditation from the flotation therapy," Bicos says. "Using them with regular physical therapy to help promote strength is also very important."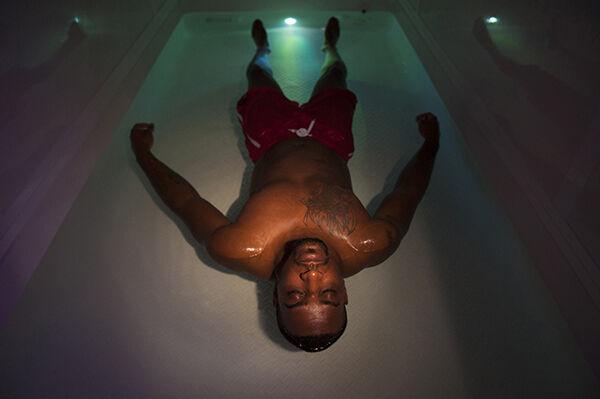 Bicos has a few safety tips for those interested in either alternative therapy. "Consult with a physician to make sure what you're treating is not something that needs to be treated with other methods, such as surgery," he says. "Sometimes a fracture needs to be fixed with a plate and screw."
Treating an injury that truly needs mechanical repair with flotation therapy or cryotherapy can make the repair more difficult and do further damage, Bicos warns. With cryotherapy, users need to be mindful of hypothermia as well — a potential risk — and that some injuries require heat instead of ice. It's also important to stay hydrated before and after flotation therapy to prevent dehydration from the salt.
"These therapies are thinking outside of the box," Bicos says. "It's finding what works for that patient and some patients do respond to holistic approaches that you have to be ready to adjust your treatment method for."