Dr. Charles Boyd 'feeds his soul' by traveling to Kenya to perform surgery on children with cleft lips and palates
By Leena Rao
Photography by Allison Farrand
As a facial plastic surgeon, Dr. Charles Boyd has crafted the smiles of countless men and women around Metro Detroit, however, one of the most memorable smiles he's seen belonged to a woman in Kenya. She was the mother of a baby on whom he performed cleft-palate surgery two years ago. "I brought her baby to her and it was such an amazing experience to see how happy she was to see his face," recalls Boyd. "I remember her saying through tears, 'My baby looks so handsome.'"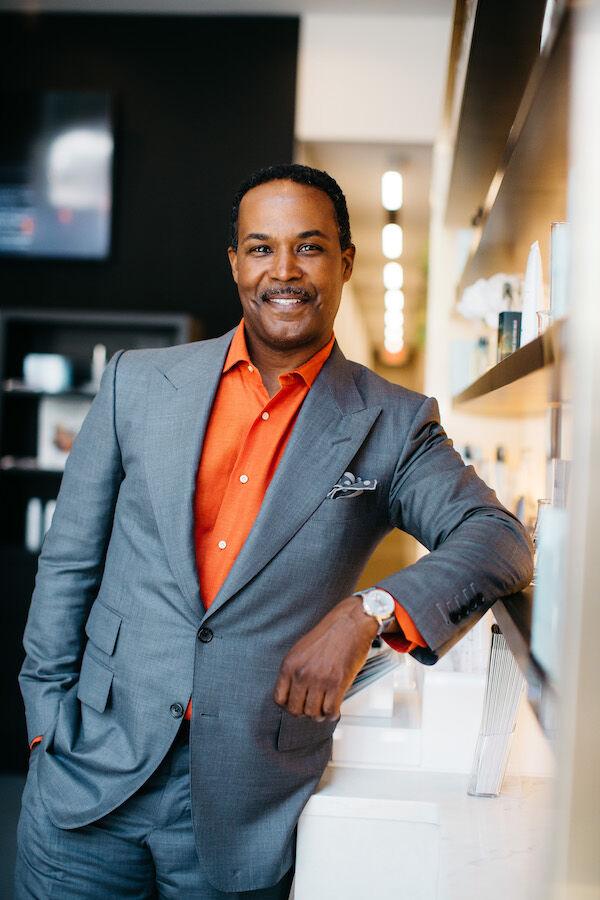 Boyd, who lives in Ann Arbor, spends the majority of his time at Boyd Beauty, his facial-plastic-surgery practice and medical spa with offices in Birmingham, Detroit, and Ann Arbor. But nearly every summer, he travels nearly 8,000 miles to spend two weeks in the remote town of Kijabe, Kenya, where he performs surgeries on cleft lips and palates — among the most common deformity in newborn children. (A cleft palate results when a baby is born with an opening in the roof of his or her mouth, leaving a hole between the nose and the mouth. Children born with a cleft lip have a gap or opening in either one or both sides of the upper lip. It's possible to have both a cleft palate and a cleft lip.) "It's the most satisfying two weeks of surgery I do every year," he says.
July is National Cleft and Crainiofacial Awareness month in the U.S., but the condition is far more common in other parts of the world: Here, about 1 in every 1,600 babies is born with a cleft lip and palate; in Kenya, the odds are 1 in 500. There's no scientific cause for this abnormality, but genetics, pre-existing medical conditions, poor nutrition and exposure to harmful environmental exposures can contribute.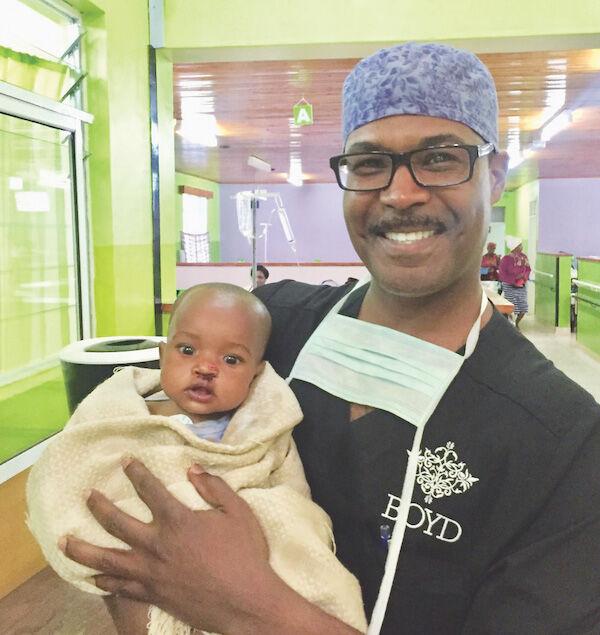 Boyd's trips to Kenya are taken through Samaritan's Purse, a humanitarian organization that places Christian physicians, dentists, and other medical professionals on short-term volunteer assignments at mission hospitals and clinics in Africa, Asia, Latin America, and more. He travels with a half dozen other primary care physicians, anesthesiologists, and/or nurses — he's even taken his daughters as volunteers — taking over a small pediatric hospital in Kijabe, about 30 miles outside of the capital of Nairobi.
On the first day alone, there's usually around 200 parents and children waiting in line to be seen. "People travel from all over Kenya, as well as Sudan, Tanzania, and Somalia to come to this hospital," Boyd says. He and his team evaluate each potential candidate to determine whether they qualify to be operated on — sadly, some children have to be turned away because of malnourishment or disease like Malaria. Boyd performs 70 to 100 cleft palate or lip surgeries during his visit; each one takes around two hours.
All of the surgery Boyd performs is at no cost, otherwise the families would never be able to afford the treatment. "In the U.S., a cleft lip or palate is a cosmetic issue that can be fixed easily. But in the developing world, a child born with this can be viewed as cursed," explains Dr. Lance Plyler, the director of World Medical Missions for Samaritan's Purse. "Many times, these children are ostracized and shunned by society. To get this fixed is radically life changing for these children."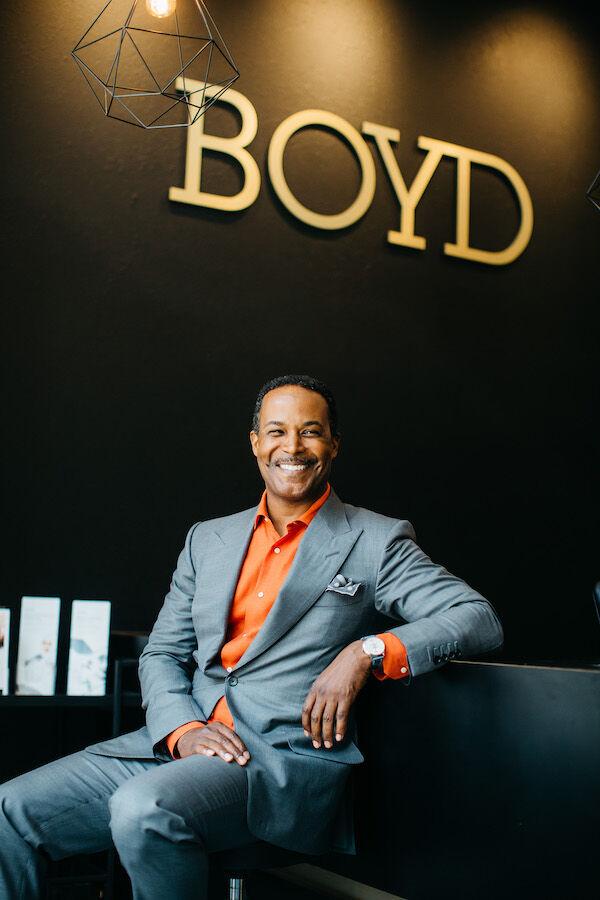 Boyd's work is a marriage of two of his passions: medicine and art. Growing up in East Lansing, he was surrounded by science-mind-ed relatives (his mother has a Ph.D. in psychology; his uncle was a medical doctor, and his grandmother was a high school biology teacher) and says he always knew he wanted to be a doctor. He attended an advanced pre-med program at Howard University and medical school at Harvard University. (Fun fact: one of his classmates and friends at Howard is Vice President Kamala Harris.) When it came time to choose a specialty, Boyd gravitated towards plastic surgery.
"There is an artistic side of plastic surgery that drew me to it," he says. "I've always had a passion for art." He's a collector, too, and serves on the boards of the Detroit Institute of Art and the Museum of Contemporary Art in Detroit.
After medical school, Boyd — who has five daughters with his wife, Dr. Anne Boyd — returned to the University of Michigan for his residency and fellowship. In 2000, one of his residents told him about a trip he took to Kenya to help fix the cleft lips and palates of young children. Within a week, Boyd had made plans to go on the next trip. "For as long as I can remember, I had been doing community service projects with my family growing up," he says. "I felt like I couldn't pass this opportunity up."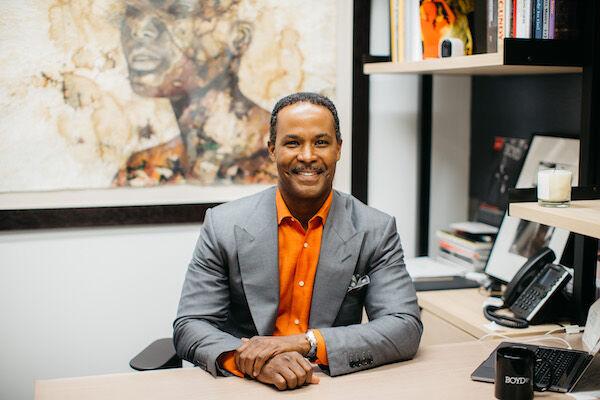 Boyd says he hasn't just changed the lives of small children in rural Kenya. In one case, he performed a cleft-palate surgery on a 22-year old Kenyan woman. "She'd lived her life up until that point with a cleft, so she could never marry," he says. Post-surgery, Boyd says, she ended up meeting her husband. "The surgery gave her a new life," he says.
"Dr. Boyd is one of best cleft surgeons [I've] ever met in my life," says Dr. Tom Boevie, the assistant director of the World Medical Mission. "He has astonishing surgical hands."
Since Dr. Boyd began going to Kenya in 2000, the trip has only been canceled twice: once during the second Gulf War, and last year, due to Covid-19. "Any year we can't go, it's hard because these kids are still having cleft," he says. "I always wonder who's taking care of the kids, and how are these issues getting fixed?" The trip appears to be canceled again this year, but Boyd is holding out hope that it happens in 2022. "It's such a life-changing and impactful experience on so many different levels. That's what's kept me going back year after year," he says. "It's such a blessing to be able to help all these children. This work feeds my soul."