When it comes to beauty products (and, let's be honest, everything else), your body deserves only the best. Check out these 8 Michigan-based all-natural beauty, bath and skincare companies whose ingredients you can trust
By Jola Hymeti
Online Only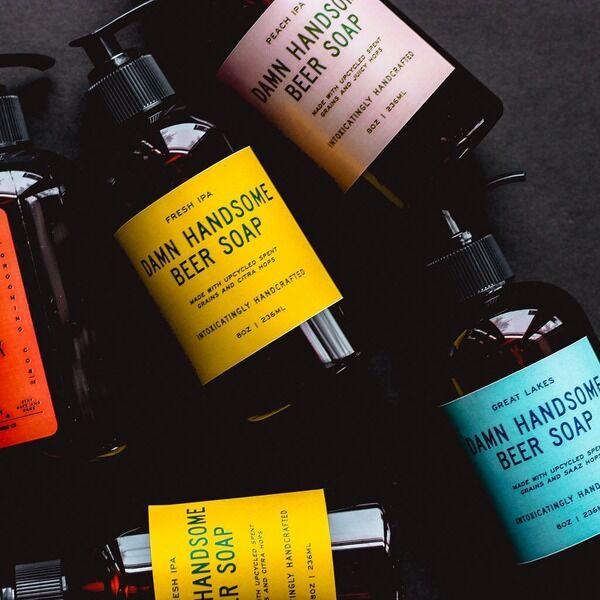 Via Damn Handsome Grooming Co.'s Facebook
Run by husband-and-wife team Jarrett and Bridget Blackmon, Damn Handsome Grooming Co. actually grew out of a love of craft beer, which the Portland, Ore. natives got into after moving to Michigan. They learned about the brewing process and realized that many of the same ingredients could be repurposed into  skincare products for men. The company partners with breweries to provide sustainable, all-natural products, from aftershave to beard oil and more.
Available at Ferndale Artisan Shoppe, Woodward Corner Marker, and Whole Foods Detroit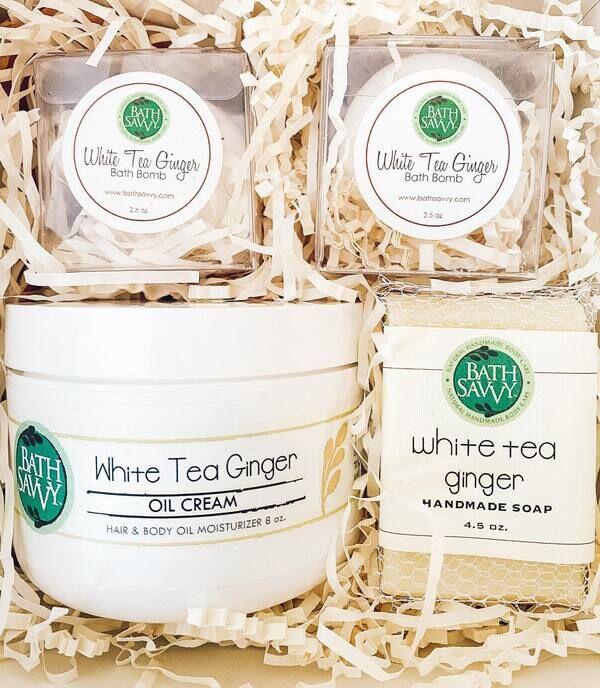 Via Bath Savvy's Facebook
Bath Savvy began in 2000 as a hobby for owner Jan Reaves, and evolved from small batches of soaps that she made for herself and her daughters to products including whipped body butters, lip balms, bath bombs, handmade soaps and more. And since they're made without perfumes, dyes or artificial fillers, they're great for all skin types.
7228 Werkner, Chelsea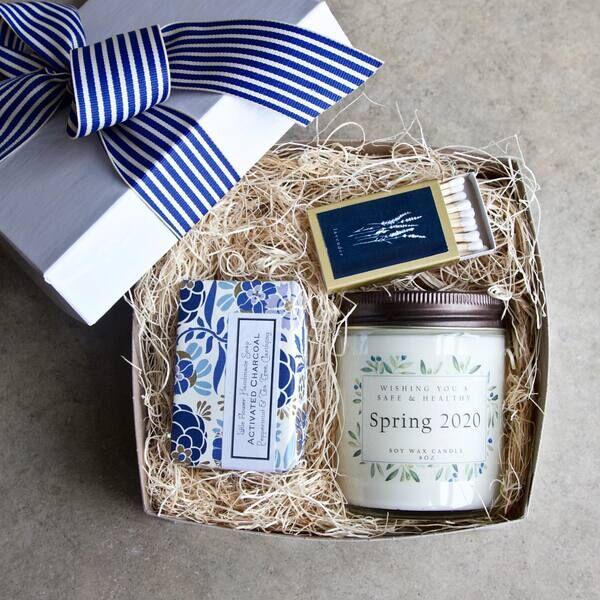 Via Little Flower Co.'s Facebook
The Little Flowers Soap Co. was established in 2010 by husband-and-wife team Holly and Justin Rutt. With Holly's designer background and Justin's knowledge of osteopathic medicine knowledge, the pair have used their skills to create all-natural products and gift sets that are beautifully packaged. In addition to their handcrafted soaps, they make lip balms, candles, essential oil room sprays, body balms, hand sanitizers and more made from essential oils, botanicals and minerals.
Online only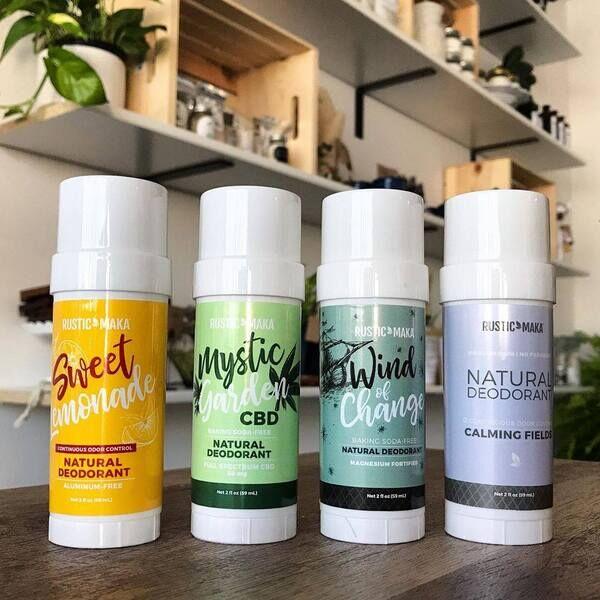 Via Rustic MAKA's Facebook
Rustic MAKA is a natural deodorant and body care company committed to using natural and nourishing ingredients like rich, organic plant-based oils, butters and powders along with mineral sea plant extracts. Growing up in Poland, owner Kasia Rothe learned the importance of natural remedies from her mom and used that mindset to start her company. They also offer soaps, face masks, scrubs and more and pride themselves on being 100% vegan certified and cruelty-free.
23337 Woodward, Ferndale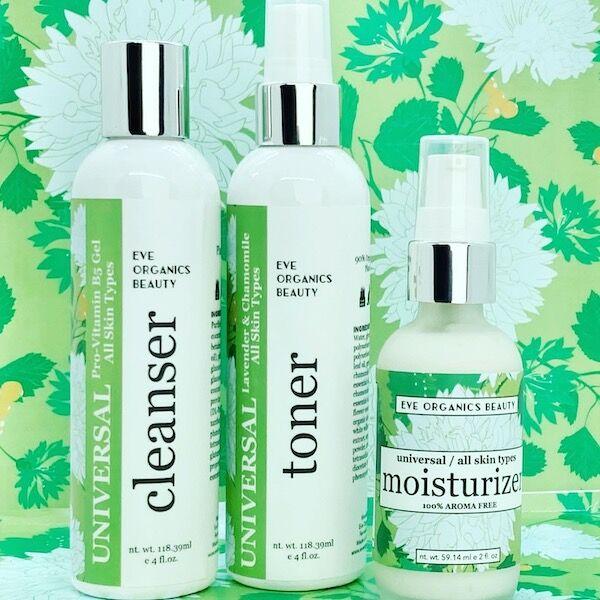 Courtesy of Eve Organics Beauty
Eve Organics Beauty has been providing vegan, plant-based, organic skincare and makeup since 2008. Owned by sisters Cheryl Salinas-Tucker and Jennifer Bulatovic whose passion for beauty products can be traced back to four generations of women in the beauty industry, the company's products — which includes aloe based skincare, high performance serums and pure mineral makeup — are made with antioxidants, cold-pressed oils and naturally derived fruit acids.
Online only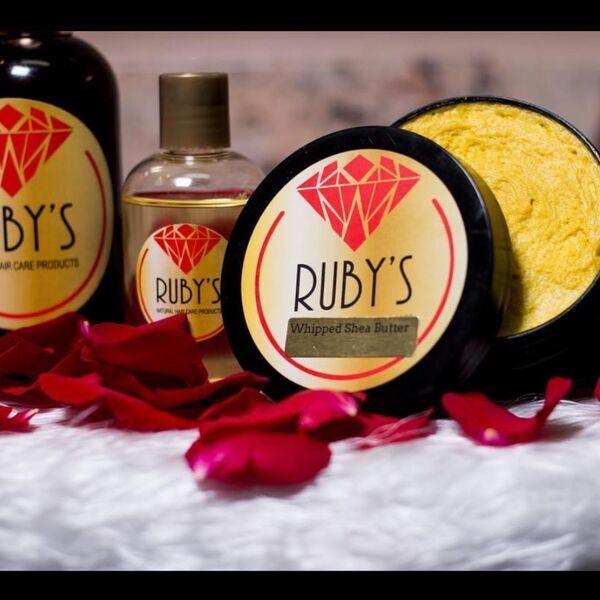 Via Ruby's Natural Hair Care's Facebook
Ruby's Natural Hair Care was launched in 2017 by industry veteran LaShonda Sims in collaboration with her daughter and two cousins. Named after Sims' late grandmother Ruth, who went by "Ruby," the importance of family definitely runs deep within the company, the company offers all-natural hair and skincare products that are handmade, sulfate-free and infused with essential oils. Products include oils, body butters, hair muds, shampoos and conditioners, face and body scrubs, along with soaps.
Available at Carter-Snell Skin Center, Detroit Is The New Black., Earth- N- Soul, Live Cycle Delight, and Thumbprint Gallery.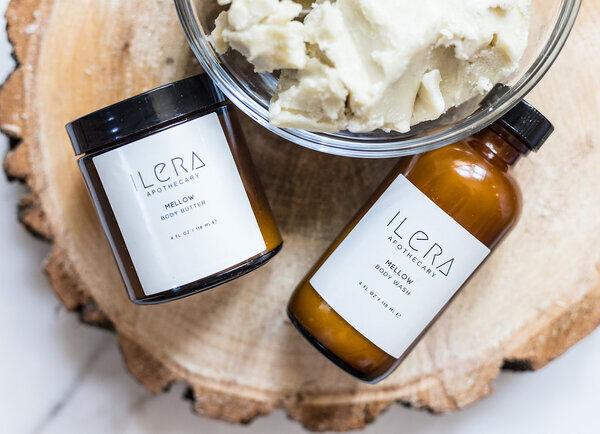 Via Ilera Apothecary's Facebook
Launched in 2015, Ilera Apothecary makes plant-based skincare with sustainability and ethics in mind. Although based in Detroit, the company's roots are influenced by founder and CEO Chinonye Akunne's Nigerian heritage. (Many of the ingredients Ilera uses are commonly found in Africa, such as shea butter, lavender, chamomile, coconut oil and cocoa butter.) Not only is the company dedicated to creating holistic products; it also emphasizes the importance of giving back. llera currently partners with the Global Shea Alliance and Jasper house Hatiti, non-profits that work to to improve the livelihood of women.
Online only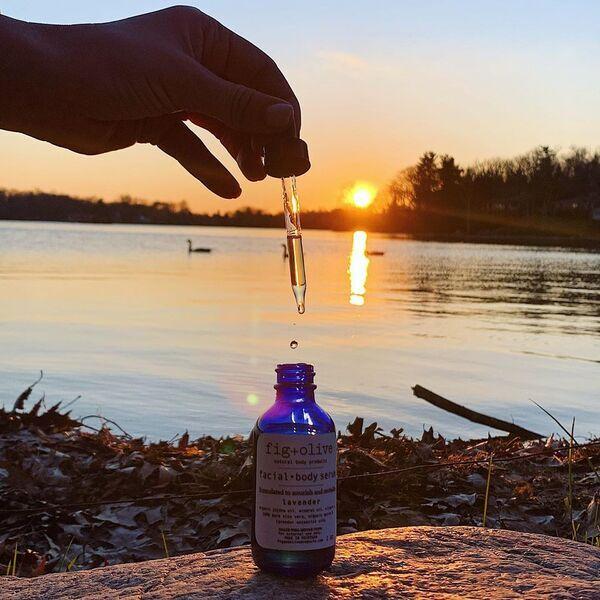 Via Fig and Olive's Facebook
If you want something done well, do it yourself. That motto is exactly what inspired best friends Andria Bojrab and Joann Gordon to start their all-natural skincare company, Fig + Olive. Working with medical professionals and researchers, the pair have been created a line of all-natural scrubs, soaps, serums and balms made with aloe vera, vitamin E, natural essential oils and other restorative ingredients. Plus, giving back to the Metro Detroit community is a major part of their company's mission; they actively donate to causes like The Detroit Symphony Orchestra, Path and Light House of Pontiac, The Daughters of Charity and other local non-profits.
Read more: