When it comes to choosing a fitness routine, it can be hard to know where to start. Home gyms or HIIT classes? Bodyweight exercises or free weights? Keto, intermittent fasting or paleo? Is Atkins still a thing? 
"We have this diet culture machine that spits out tons of information at us constantly, all day every day," says Julie Feldman, registered dietitian and owner of Thrive Nutrition and Wellness in West Bloomfield.
Sifting through this information can be enough to make your head spin. Not to worry: We consulted some of metro Detroit's leading health and wellness professionals to get the information you need to be your healthiest self in 2023 — and beyond.
Phase out fad diets and focus in on gut health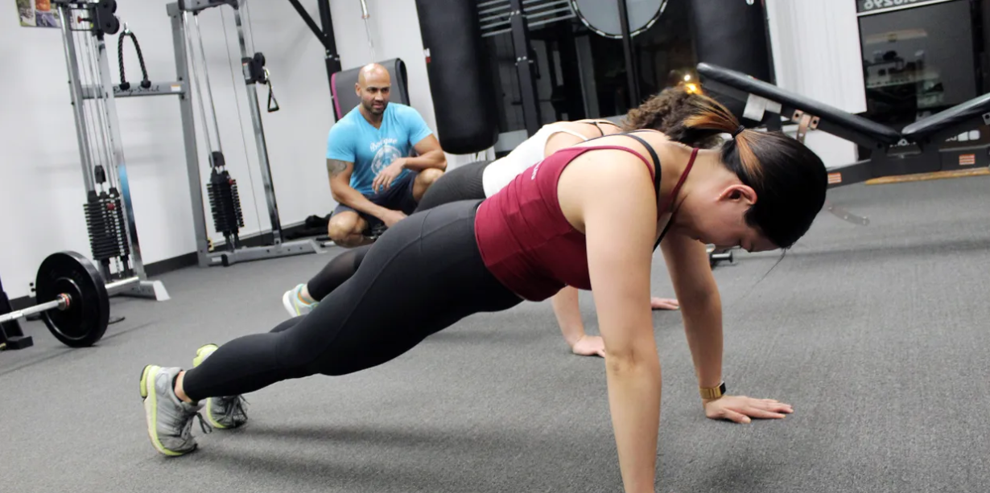 Eshaan Mangal, personal trainer and owner of Detroit Strong in Madison Heights, is blunt when he talks about yo-yo diets and one-size-fits-all nutrition.
"Every diet that is restrictive is pushing you closer to an eating disorder," Mangal says. "The trend going forward is health and strength. If you're doing anything else, it's going to be short-lived."
Feldman shares the sentiment that fad diets are on their way out, adding that, "it's only a matter of time before almost all our health efforts are focused on what's happening in our GI tract."
A healthy gut microbiome not only aids digestion and ramps up your metabolism, it may also improve your mental health. Studies have linked gut health to reduced rates of Alzheimer's, dementia, Parkinson's, depression, and anxiety.
Feldman anticipates the coming years will bring "significant improvements in nutrition technology" — everything from monitoring blood sugar to analyzing stool samples. Until then, a little bodily awareness goes a long way.
"The push is going to be towards listening to yourself, noticing what feels good and what doesn't feel good," she says.
Back to Basics with Functional Movement Training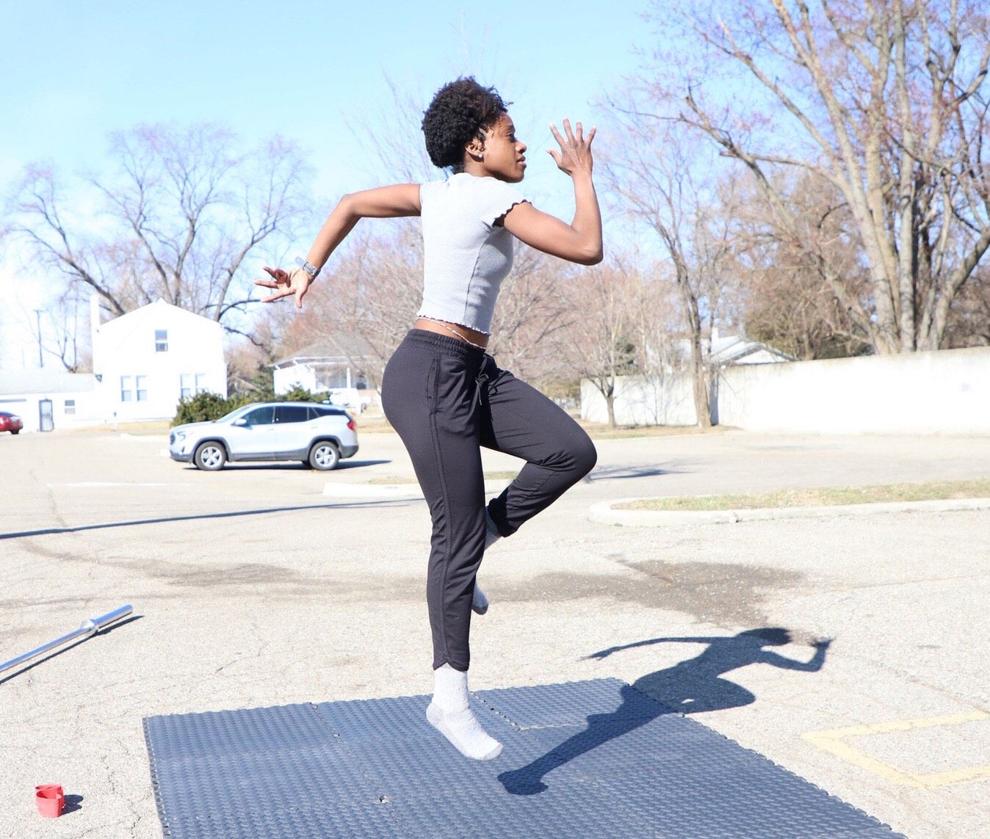 Khari Dickey, owner and coach at Konnected Fitness Strength & Conditioning Gym in Detroit, sees exercise trending in the same direction. "Knowing how your body moves and being able to identify your own individual compensations, knowing what things are uncomfortable or hurt to do, and looking for a way to remedy that," Dickey says.
That remedy, she continues, is functional movement training. Proper foundational movement patterns can increase strength, endurance, and mobility while decreasing aches and pains.
"Aesthetics come with it," Dickey says. "We tell people to move better and feel better."
Functional movement training means going back to basics: squats, pushups, benching, rows, deadlifts, and medicine balls — "things that help with body awareness, reinforcing stability, and overall just core strength," Dickey adds.
Of course, sometimes knowing what's going on in your body is easier said than done. That's why it helps to have the guidance of an expert.
"People want to be educated about their bodies," says Allison Nakisher, physical therapist, certified Stott Pilates instructor, and owner of Pilates Detroit in Ferndale. She explains that fitness professionals can offer feedback to help people make the most of their workouts.
"While I think people will still enjoy their virtual workouts that they got very comfortable with during the pandemic, I think they will continue to lean on their fitness professionals to upgrade their exercise routine, to tweak their form and to improve upon what they're doing on their own," Nakisher says.
Fitness by women, for women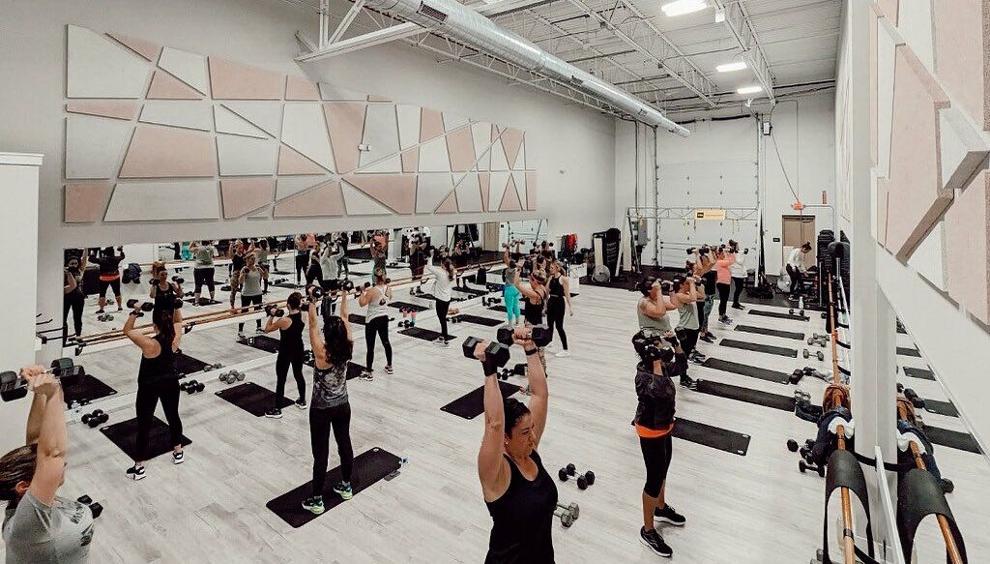 Samantha Dawson and Erin Saba are co-owners of Ohana Fitness and Wellness in Shelby Township, where Saba says they "help women in all stages of life." They've noticed that women tend to hold themselves to unrealistic standards — particularly when it comes to their menstrual cycles. "Here we are as women thinking we're absolutely insane because one day we're the most motivated person in the world, and the next day you just wanna burn everything down and throw it in a hole," Dawson says with a laugh. "And that's completely normal!"
Moving forward, Dawson encourages women to train in relation to their biological rhythms, optimizing periods of motivation and taking constructive rest. But female-centered fitness doesn't stop with monthly cycles: There's also a growing body of research about fit pregnancies. Studies show that physically active pregnant women have a lower risk of gestational diabetes and postpartum depression — and may spend less time in labor. "Fitness professionals are now able to help guide women all the way from prenatal, postnatal, and beyond,"
Dawson says. "It is safe and effective to exercise within these guidelines, versus
being like, 'Oh sorry, you can't come to class anymore, we'll see you in nine
months.'"
Holistic health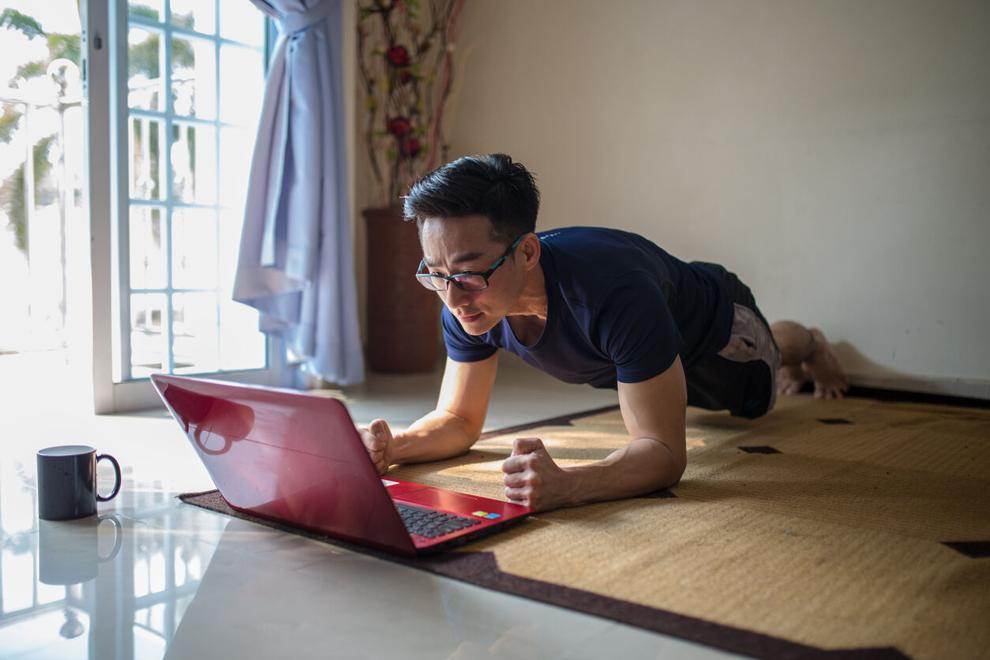 It goes without saying that physical health correlates with a stronger immune system, but it also has a powerful impact on mental and emotional wellness. Exercise releases a flood of feel-good chemicals like endorphins and dopamine, improves blood flow to the brain, and flushes out stress hormones like cortisol.
"In the last two years, I've had more clients who are younger that realized they needed to invest in something other than drugs or alcohol or prescription drugs to help them mentally," Mangal says. "They realized that strength training is an escape — a healthy version."
Of course, all the endorphins in the world won't counteract unrealistic expectations, like marathon daily workouts forcing your body to look a certain way. Fortunately, Saba sees fitness trending in a healthier direction.
"We're getting away from that ideal that we're working out solely just for our looks," she says. "Instead we're appreciating where our body is currently, where we're going, and building strength versus getting a six-pack."
To that end, Nakisher encourages her clients to integrate 10- to 15-minute workouts into their daily routines — balance exercises while brushing their teeth, say, or squats and lunges during dinner prep.
"It needs to fit in as opposed to becoming just another chore," Nakisher says. "You don't want to compound people's workload."
After all, the best workout is the one you actually do.