Originally published September 18, 2019. Updated September 22, 2022.
17985 Armada Center Road, Armada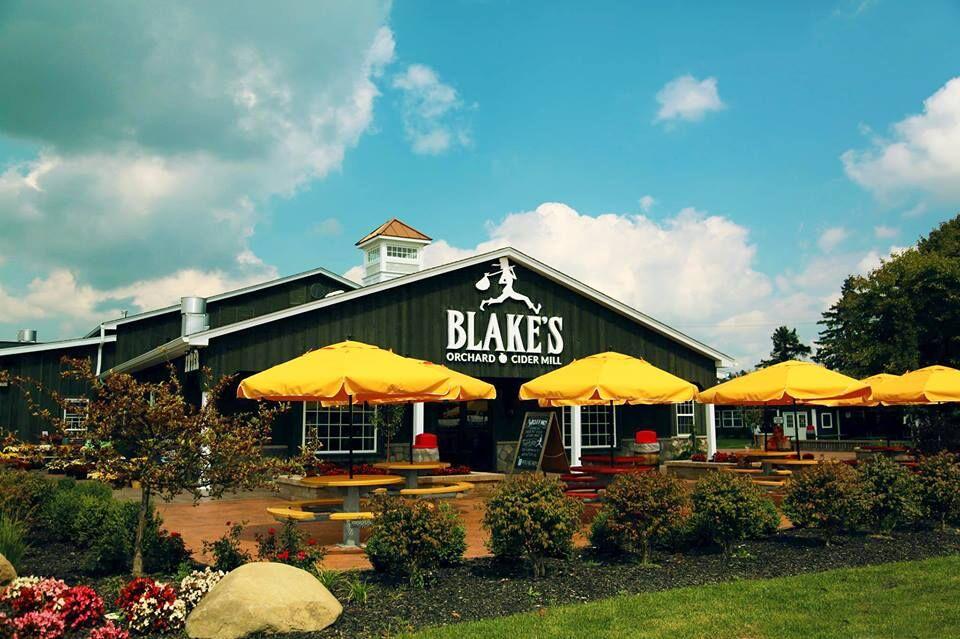 One of the very first pick-your-own orchards in Michigan, this historic and family-owned farm started in 1946. While Blake's produces a variety of fresh fruits and vegetables from May through December, you can pick pumpkins, apples, pears and raspberries throughout October. In December, cut down your own Christmas tree! Enjoy traditional aspects of a cider mill such as fresh donuts, hayrides, getting lost in a cornfield and their newest feature, nighttime bonfires. Available on Fridays and Saturdays through October by reservation, groups can enjoy a private bonfire area from 6:30 – 9:30 p.m. And don't forget to hit up the tasting room complete with handcrafted cider, beer and wine and a seasonal menu. blakefarms.com
4900 32 Mile Rd, Washington Twp.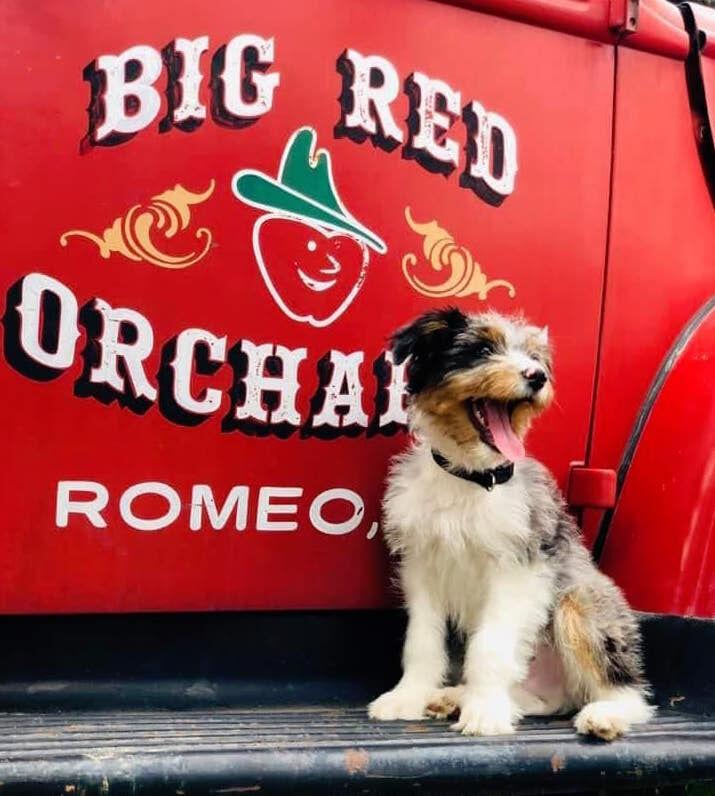 Big Red Orchard and Cider Mill is fun for the entire family in Washington Twp. In addition to fresh and delicious cider and donuts, they have pies, hand-dipped caramel apples and much more. After picking your own apples or pumpkins, head over to play on the big haystack or visit with the goats, chickens and other animals. Parking is free. facebook.com/bigredorchard
6350 32 Mile Road, Romeo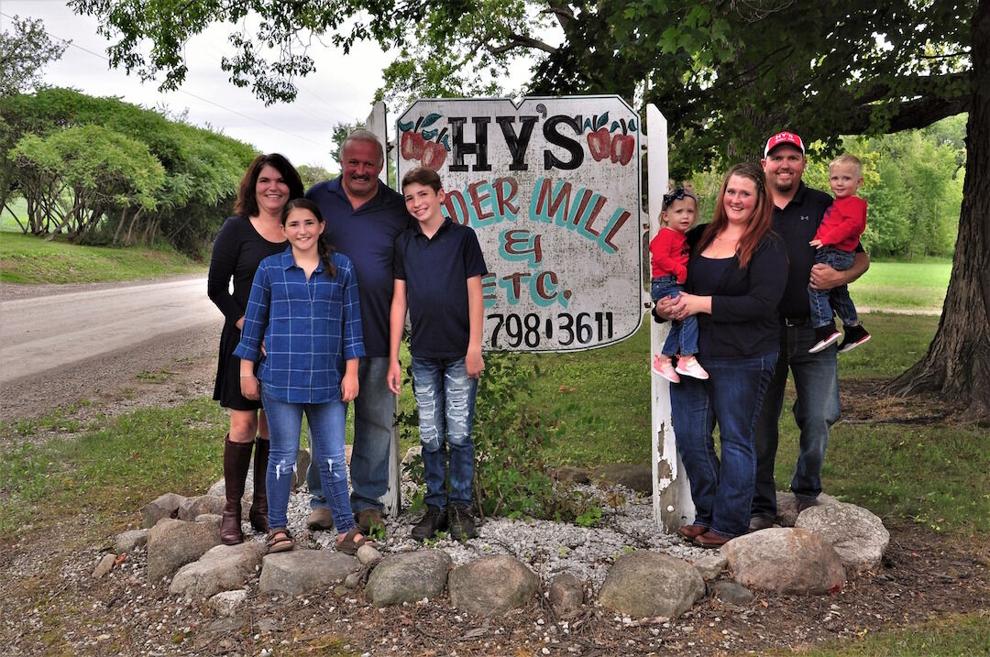 Hy's Cider Mill is another family-owned farm and cider mill that has been in business over 80 years! A beautiful orchard to walk through while picking a large variety of apples like Mcintosh, Gala, Northern Spy and many more. Hy's Cider Mill and U-pick orchard is open Saturday and Sunday's from 11:00 am - 6:00 pm from September 10 to November 6. hyscidermill.com
2961 32 Mile Road, Romeo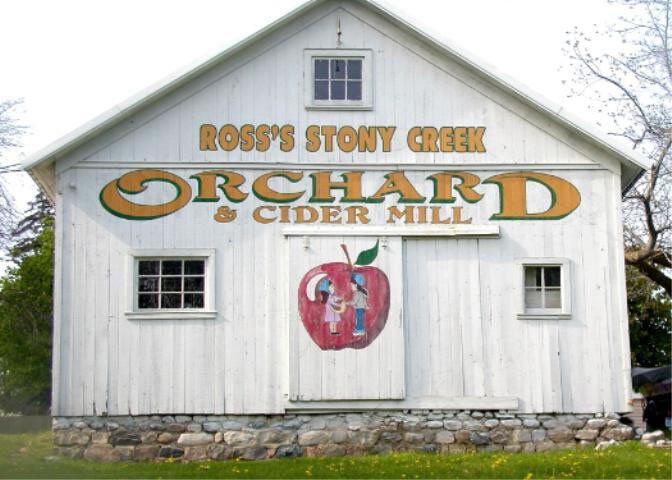 Stony Creek Orchard and Cider Mill grows a large variety of apples on its farm from classic Macintosh, Red Delicious and Gala apples to unique Russets, Snow apples and many more. Each weekend, visitors can pick select apples. Pick a half bushel (up to 20 lbs.) for only $20! After apple picking, grab a donut and cup of fresh apple cider pressed from Stony's mill. On Saturday nights, enjoy a non-spooky, moonlight hayride that's enjoyable for all ages. stonycreekorchard.com 
65075 Van Dyke, Washington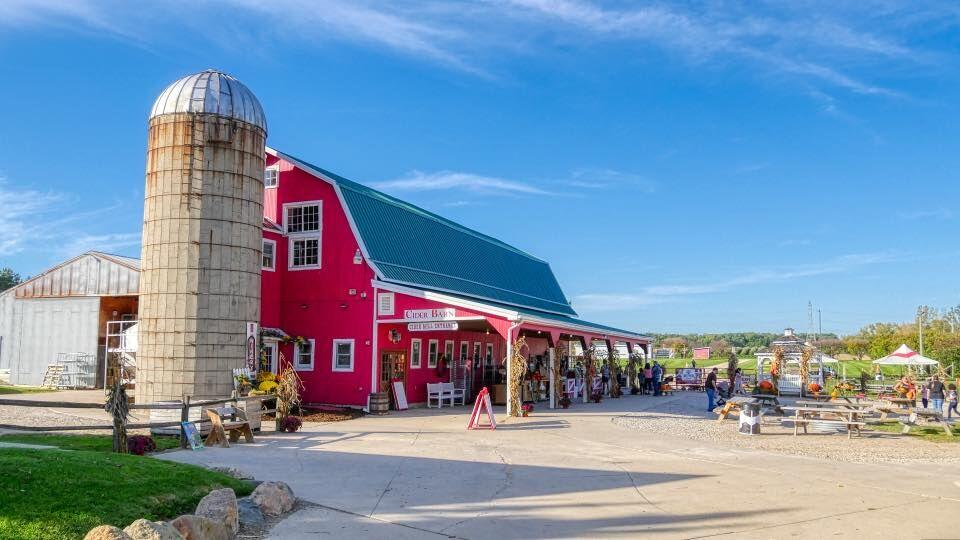 Westview Orchards has been a family-owned and operated orchard and farm since 1813! They began making cider in 1940. In addition to fresh-made cider and donuts, Westview offers u-pick fruits, vegetables, and sunflowers depending on the season and now a winery! Kids love Westview for their 3-acre playground, straw mountain for climbing, farm animals and a Spookley the Square Pumpkin straw bale maze. Adults can enjoy their wines as well live music most Saturday nights from 7:00 pm - 10:00 pm. U-pick is open daily from 9:00 am - 5:00 pm during summer and 10:00 am - 5:00 pm in the fall. westvieworchards.com
38035 S. Huron Road, New Boston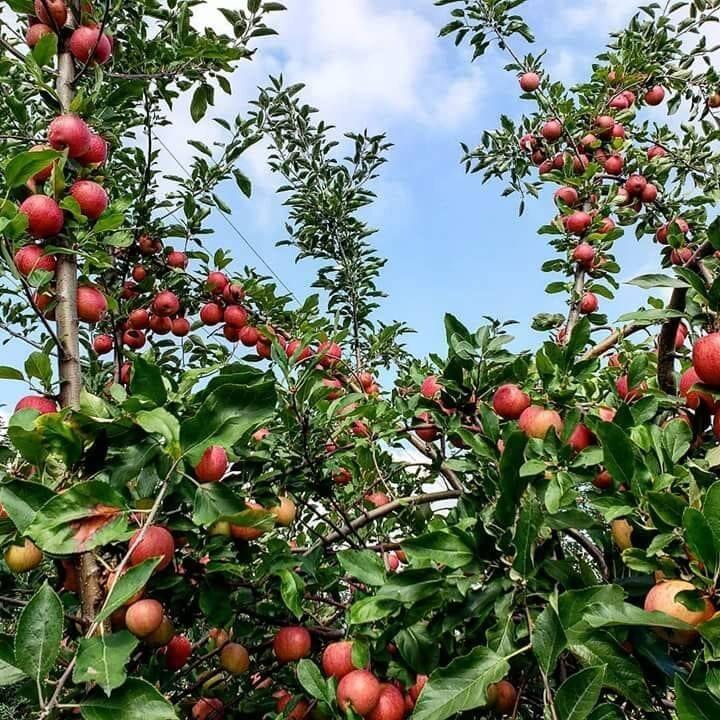 What makes Apple Charlie's different from any other cider mill around Metro Detroit? It has a unicorn! Get professional photos taken with the unicorn after an afternoon of apple picking and cider sipping. Then head over to the petting farm full of adorable animals including a calf, piglets, llamas and huge ostrich! facebook.com/Apple-Charlies-South-Huron-Orchards
1990 E. Avon Road, Rochester Hills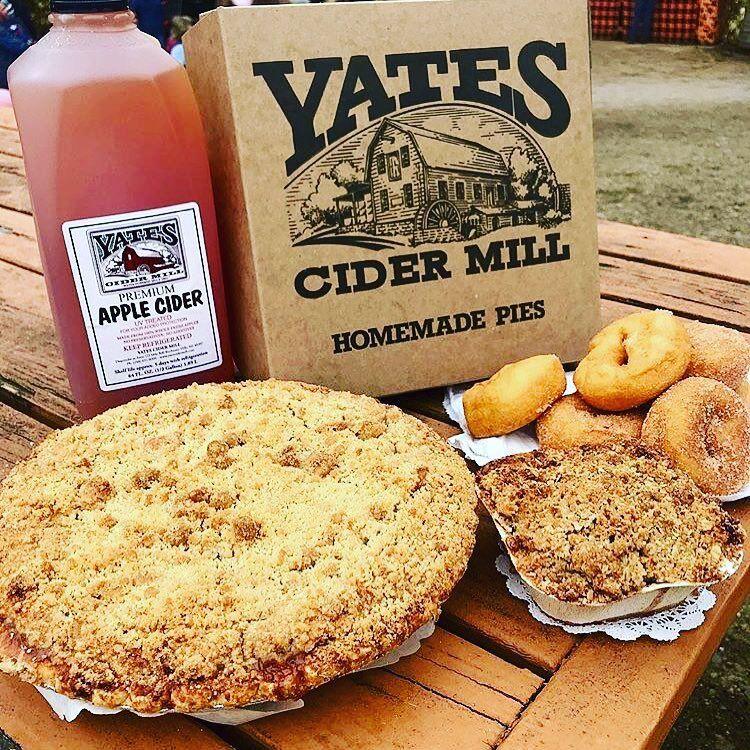 This Rochester Hills gem has been a community tradition since 1863. With hot, cinnamon-sugar donuts at only $0.60 apiece, it's no wonder visitors from all over Metro Detroit flock to this cider mill every fall. They also have gluten and dairy-free donuts available. Also, don't worry about paying any entrance fees or for parking because it's free! Enjoy a petting zoo, relaxing river walk and watch cider being made by a water-powered, double table press that produces 300 gallons of fresh cider per hour! Bring your kids, your friends, your dog or the entire family. yatescidermill.com
5125 Rochester Road, Rochester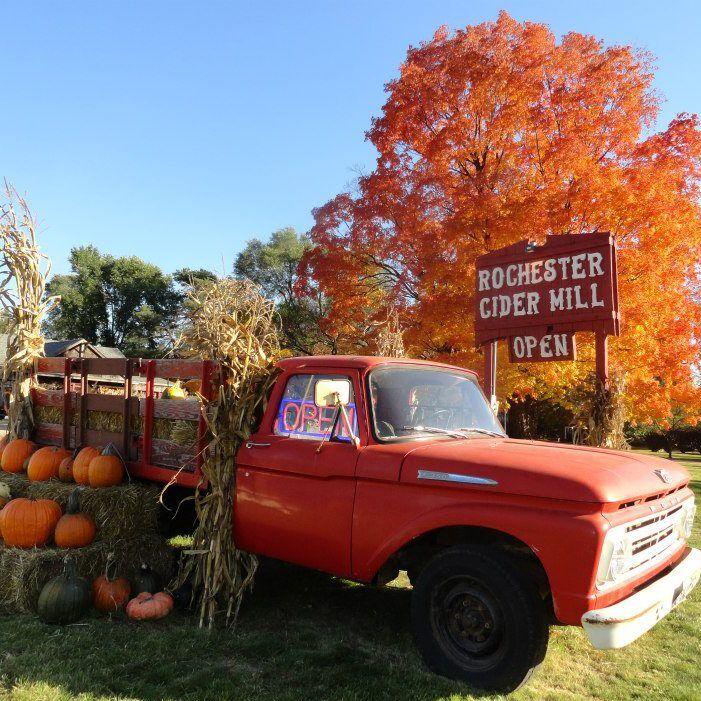 The Rochester Cider Mill is as fresh and as local as it gets! All products are Michigan-made and made fresh on a daily basis. But don't expect your average apple cider and cinnamon-sugar donuts: Choose from a wide selection of donut flavors, including blueberry, apple cinnamon with a maple glaze, powdered, cherry, chocolate frosted, chocolate frosted with scary sprinkles and lemon with sprinkles. In addition to the donuts, during November and December, speciality ciders such as grape, cranberry, pear and a secret holiday blend are available. rochestercidermill.com
4295 Orion Road, Rochester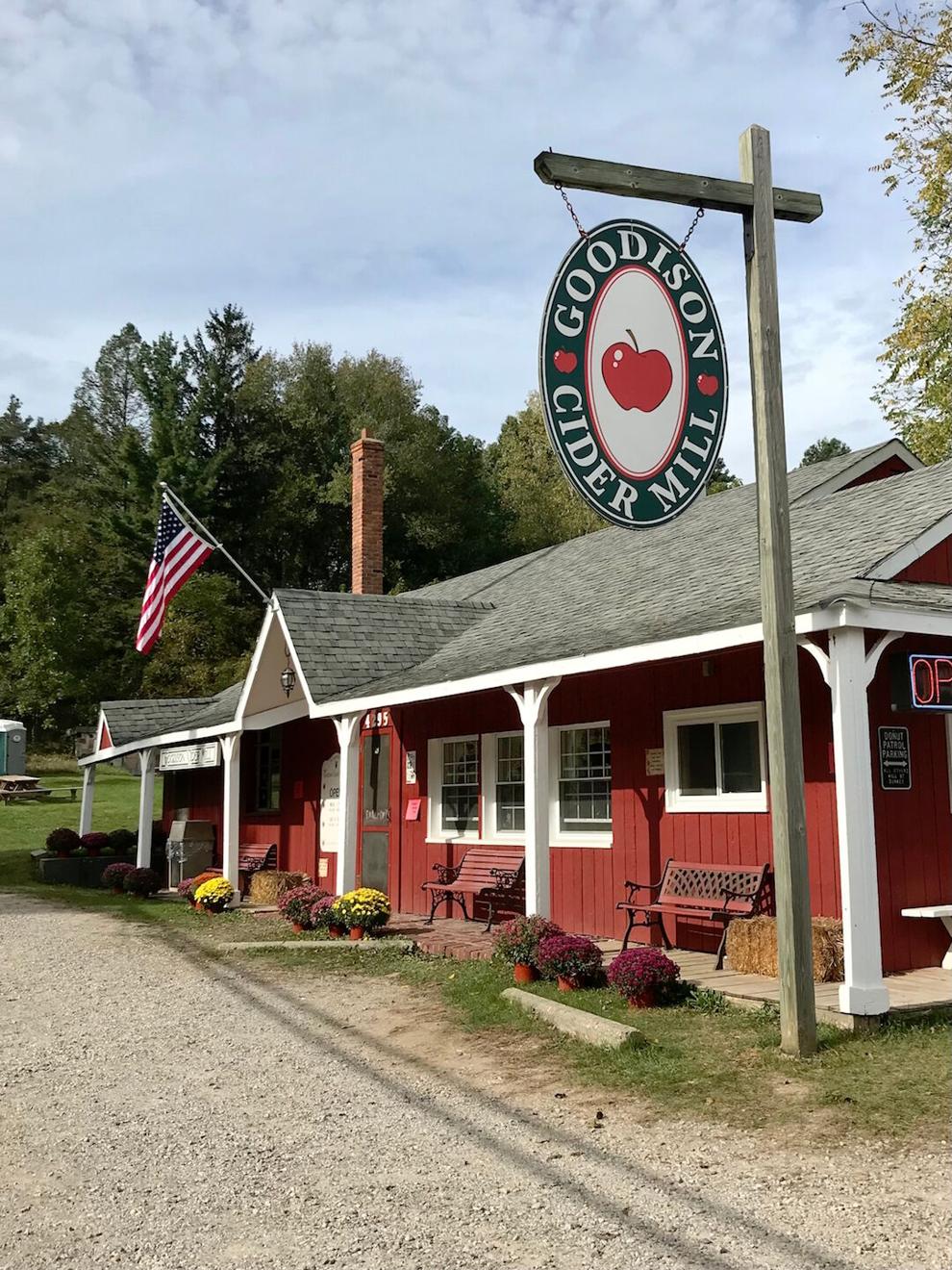 Customers look forward to visiting Goodison Cider Mill every fall season not just for delicious cider and donuts, but for its famous pistachio nut bread. In addition to the bread, you can enjoy homemade pies, jams, caramel, honey and many other tasty treats that will make your mouth water! On Sundays, the kids can delight in balloon characters made by John Winslow while you kick back and listen to live folk music. Plus, parking is free! goodisoncidermill.com
7450 Franklin Road, Bloomfield Hills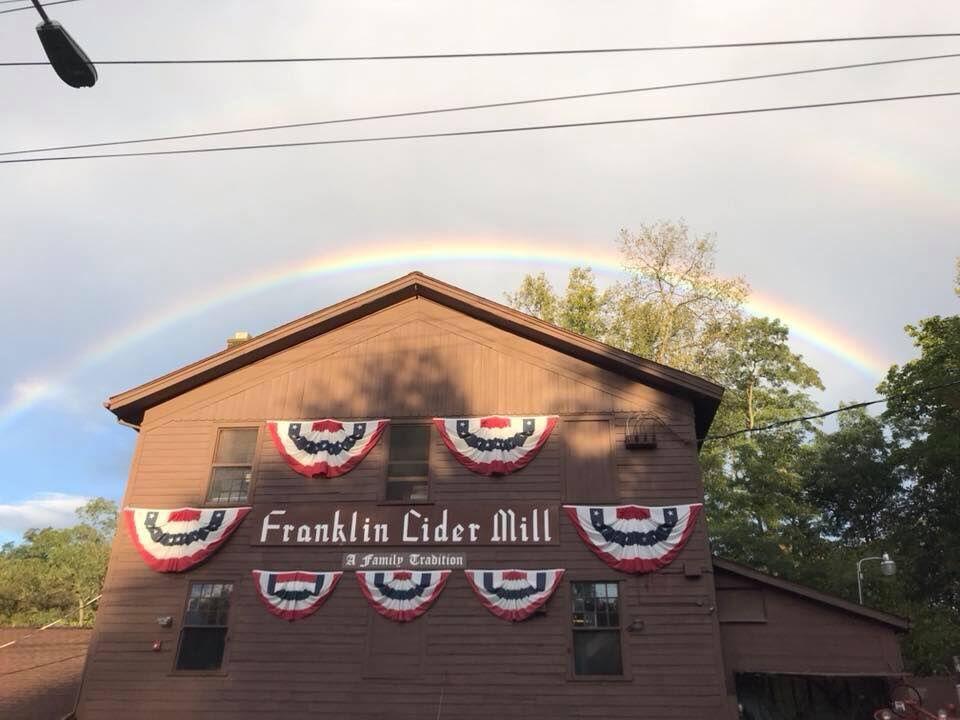 Franklin Cider Mill was completed in 1837 — the same year Michigan gained its statehood. It was also originally opened as a gristmill (for grinding grain), and was the first mill in Oakland County where farmers would sell their wheat for cash. So much history! Today, Franklin Cider Mill is a community hotspot for fresh Michigan apples, cider and donuts. The entire family will love the classic, all-American vibe and the affordable prices are a nice plus, too! franklincidermill.com
7897 Six Mile Road, Northville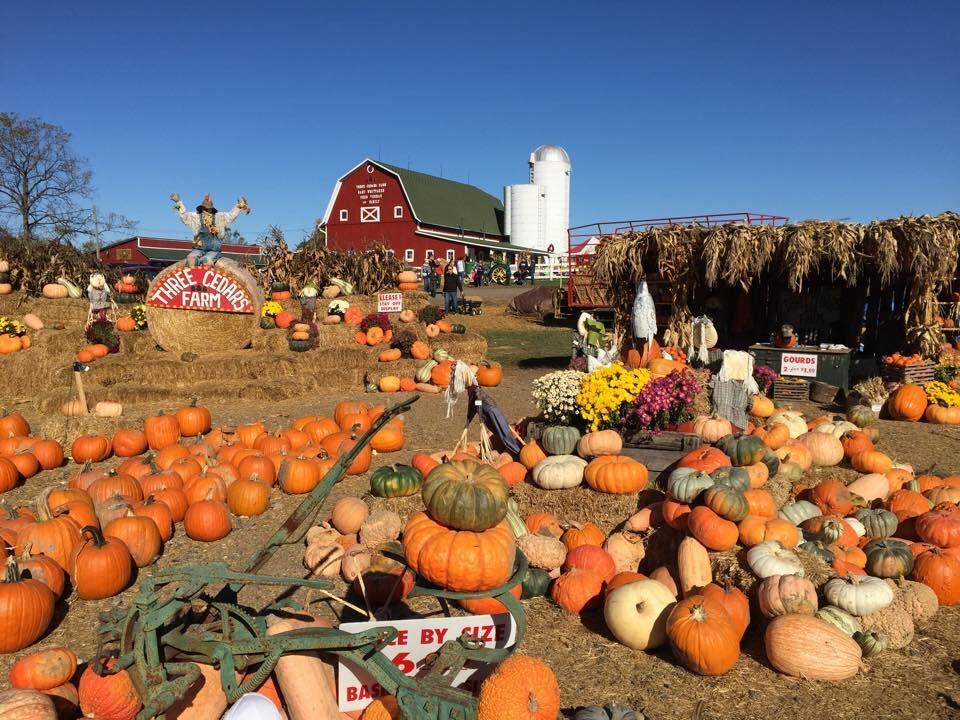 Three Cedars Farm is a fall Pinterest board that has come to life. From the storybook farm featuring live animals, to the old-fashioned country store and barber shop, to the beautifully decorated grounds, the photo opportunities at Three Cedars Farm are endless! The farm also offers a u-pick pumpkin patch, 7 acre corn maze, hayrides and 10 bonfire sites you can rent out for $8 per person. Also enjoy fresh donuts made daily from a secret family recipe, and warm up with a cup of hot apple cider. (P.S. make sure to bring cash. This cider mill doesn't accept debit/credit cards.) threecedarsfarm.org
714 Baseline Road, Northville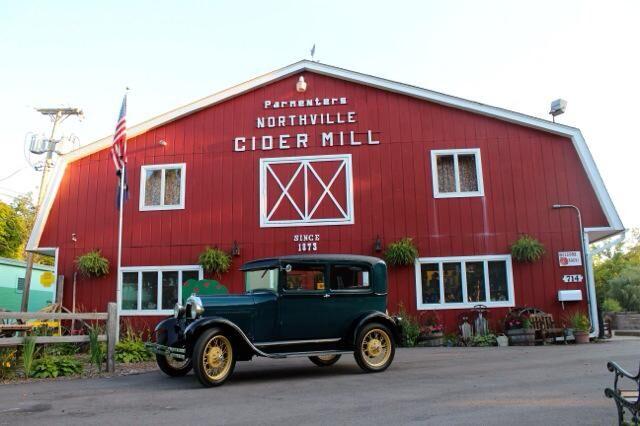 Parmenter's Cider Mill started by producing apple cider vinegar until 1953. Today it's a fully operating, family favorite cider mill making everything from apple cider and donuts to wine and hard cider. After indulging in the traditional cider mill activities and a delicious spiced donut, head over to Northville Winery and Brewing Co., located right on the cider mill grounds, to enjoy a variety of wines and hard ciders made from Michigan-grown fruits. Buy a bottle, try a tasting flight or order a glass of one of your favorites. northvillecider.com
10685 Warren Road, Plymouth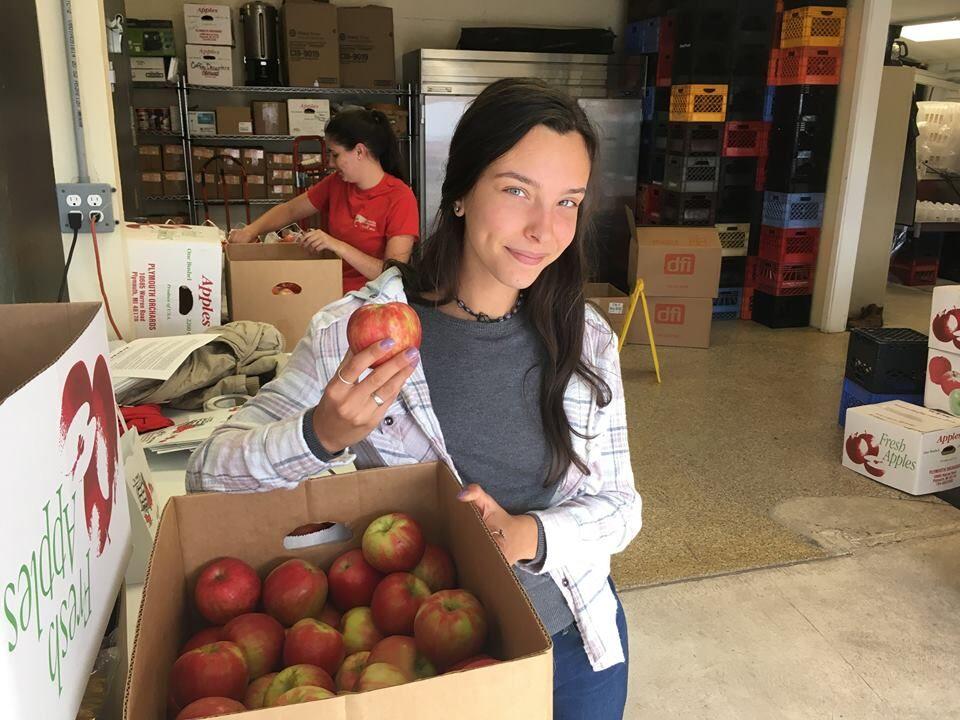 A woman-owned family business since 1977, Plymouth Orchards and Cider Mill not only produces award-winning cider that keeps customers coming back season after season, but it is also a sustainable and certified organic working farm that takes pride in producing a healthy future for all. Today, Plymouth Orchards grows certified organic apples, blackberries, raspberries and asparagus, and harvests small grains like organic rye, oats and hay. You can purchase all of Plymouth Orchard's produce at its cider mill and select local markets. In addition, enjoy a variety of fall activities including wagon rides, a hay bale maze, live music, farm animals and more. plymouthorchards.com
61475 Silver Lake Road, South Lyon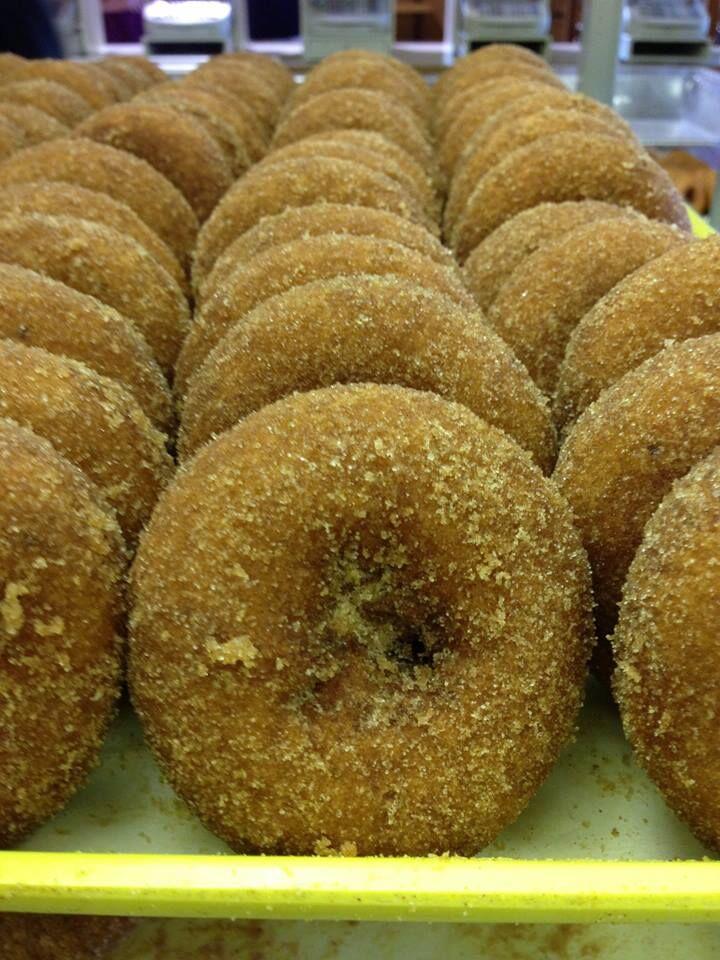 James N. Erwin planted his first tree in 1920. Today, Erwin's is a an environmentally friendly orchard that practices biological controls on insects instead of chemicals. From pick-your-own apples, sweet cherries, raspberries, pumpkins, asparagus and Saskatoon berries, Erwin Orchards ensures quality and freshness year round. Enjoy apple spice and pumpkin donuts, cider slushies or a Queen's Apple Sundae! Kids can partake in a variety of activities such as a corn maze, goat walk, Mr. Bee's Big 3-D Adventure, petting farm and more on certain days of the week. erwinorchards.com/wordpress
5565 Merritt Road, Ypsilanti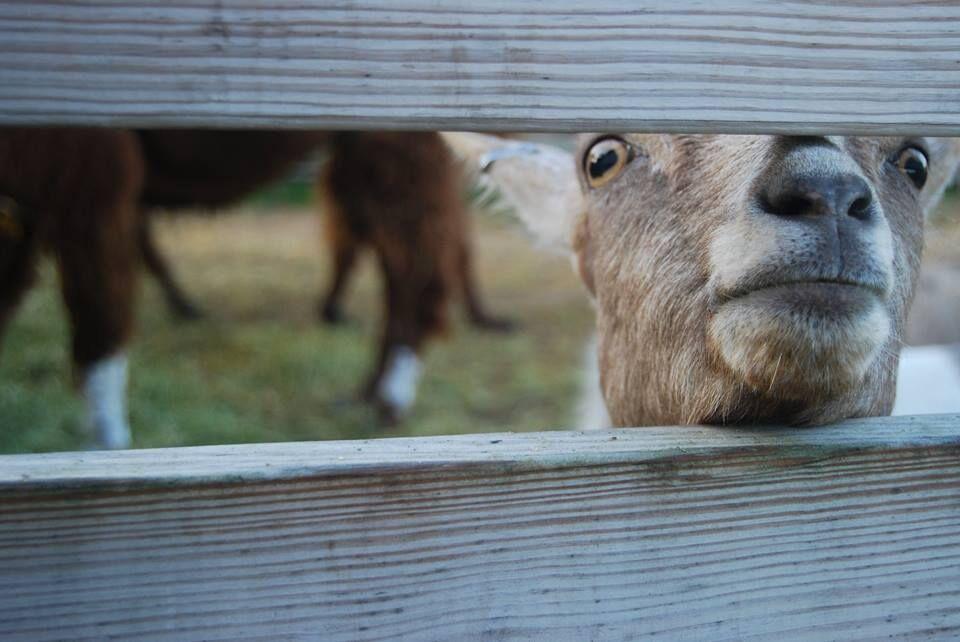 Apples or pumpkins? Take your pick on what to pick at Wiard's Orchard! Covering nearly 100 acres, Wiard's Cider Mill and Orchard has been a family-owned and operated production since 1837. In addition to the picking, every Saturday and Sunday in October brings extra activities during Wiard's Country Fair. From tractor races and pony rides to miniature golf, the family fun is endless! If getting spooked is up your alley, check out Wiard's "Night Terrors" haunted thrill park that includes six attractions. wiards.com