A dream for a community pizzeria concocted in culinary school becomes reality for The Bricks executive chef Trenton Chamberlain. He gives SEEN an inside look at his newly opened pizzeria and 
restaurant in 

Grosse Pointe Park.

By Dorothy Hernandez

Photography by Derrick Martinez

No risk, no reward," is what Trenton Chamberlain's uncle told him when he was 18.

Chamberlain had been cooking for nearly 10 years at that point, starting at 8 years old flipping burgers at his grandmother's restaurant at Lincoln Golf Course in west Michigan. And then he kept cooking, working at a barbecue food truck and the White Lake Eagles club, among other places. He also took a career tech program in his hometown of Whitehall near Muskegon while in high school.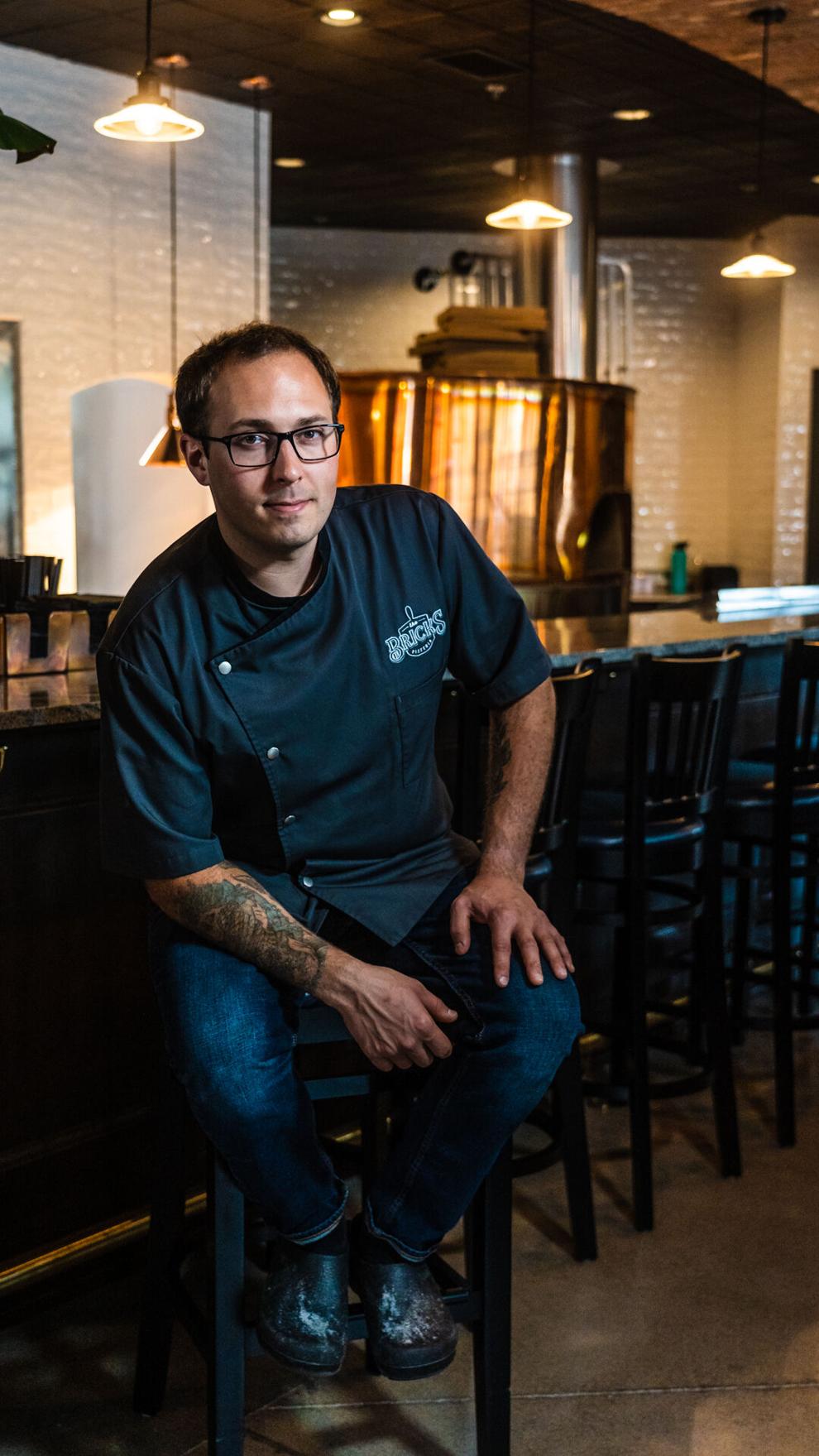 But he never thought he could make a career out of cooking. "I thought it was just always going to be a side hustle to get me to my next step," he says.
He pondered going into a sensible profession like insurance where he could put his mastery of numbers to good use. That's when his uncle told him "no risk, no reward." Those words resonated with Chamberlain, so much so that it's tattooed on his arm.
Taking the leap paid off. Today Chamberlain, 29, is the executive chef of The Bricks, a new pizzeria and restaurant in Grosse Pointe Park that opened in August.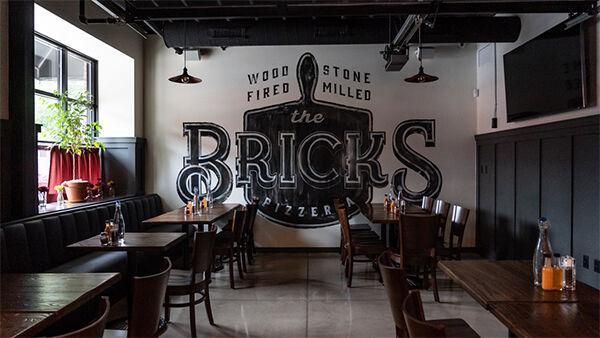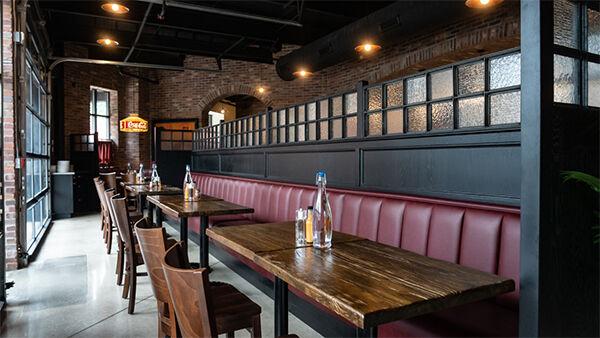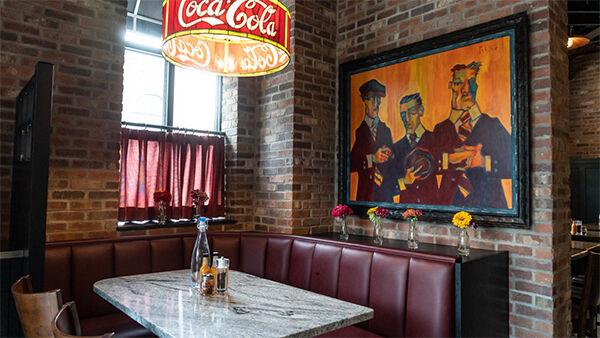 It was an idea he dreamed up while in culinary school. After graduating from high school, he moved to Vermont to attend the New England Culinary Institute where he studied baking and pastry. For his college thesis, he came up with the pizzeria concept with a focus on craft beer. After culinary school, he went on to Nantucket Island, Massachusetts, and traveled around the East Coast cooking, with stints in Florida and South Carolina.
The vibrant food scene in Michigan brought him back home. He helped open an artisanal bakery in Grand Rapids called Field and Fire. Then he came to Southeast Michigan and started working at Crispelli's in Royal Oak where he ran the bread program.
He then met his eventual business partners (who prefer not to be named) who shared the same vision of a pizzeria.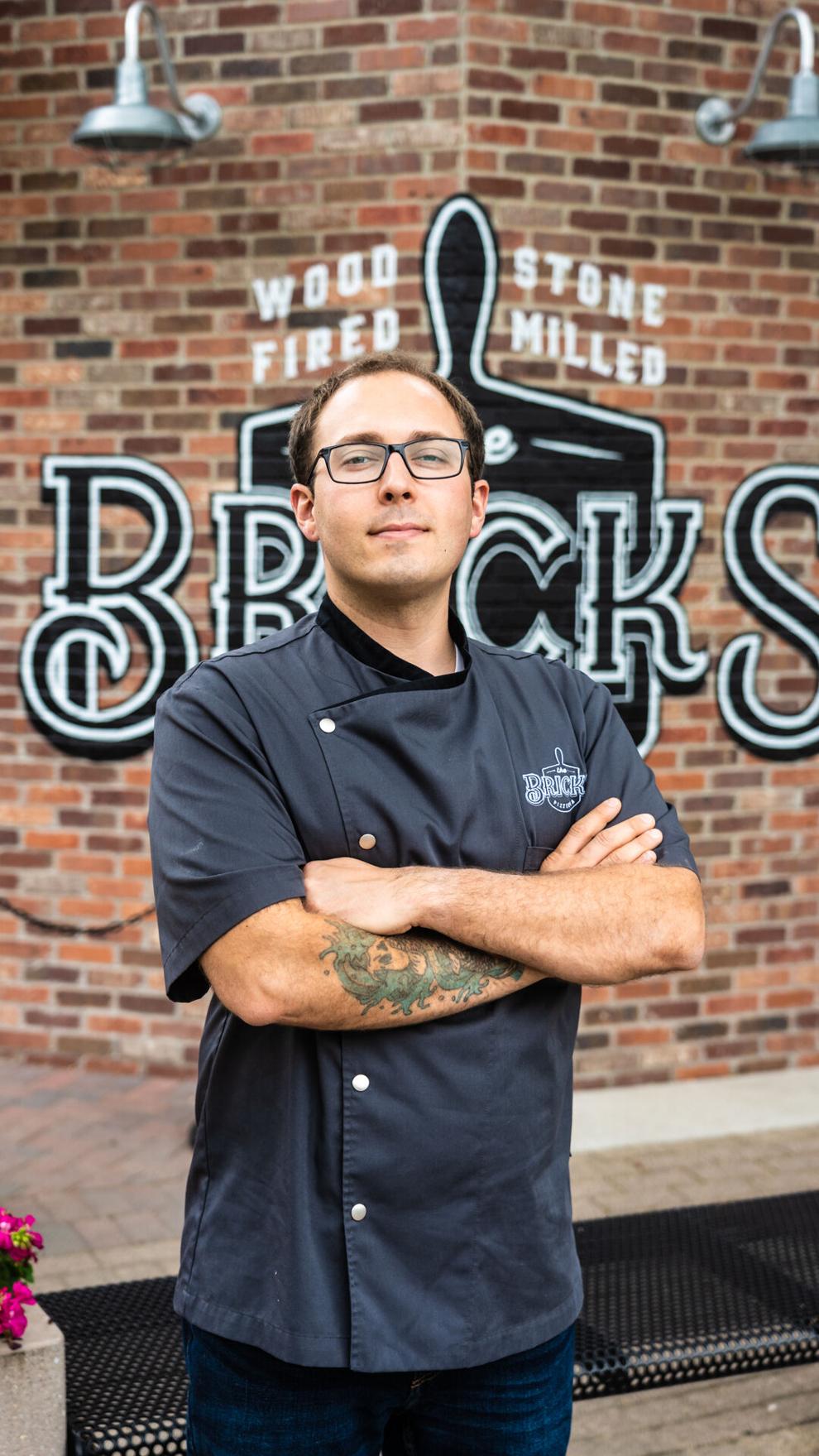 At The Bricks, most of the menu is made in house, from pasta and pizza dough made from grains milled on site to the gelato. The pizza dough is proofed for 60 hours to achieve the right amount of flavor and crispiness.
The focal point of the pizzeria is the massive brick wood-fired oven, fashioned from a clay core from France and copper-colored exterior from Maine.
Whatever is not made in house is sourced as locally as possible, including grains, produce and farm-fresh eggs from the restaurant's farm, Fox Hollow Farm in Metamora, down to the bottles of honey on the tables. The farm also raises chickens and ducks. Whatever doesn't come from there comes from within 100 miles of the restaurant.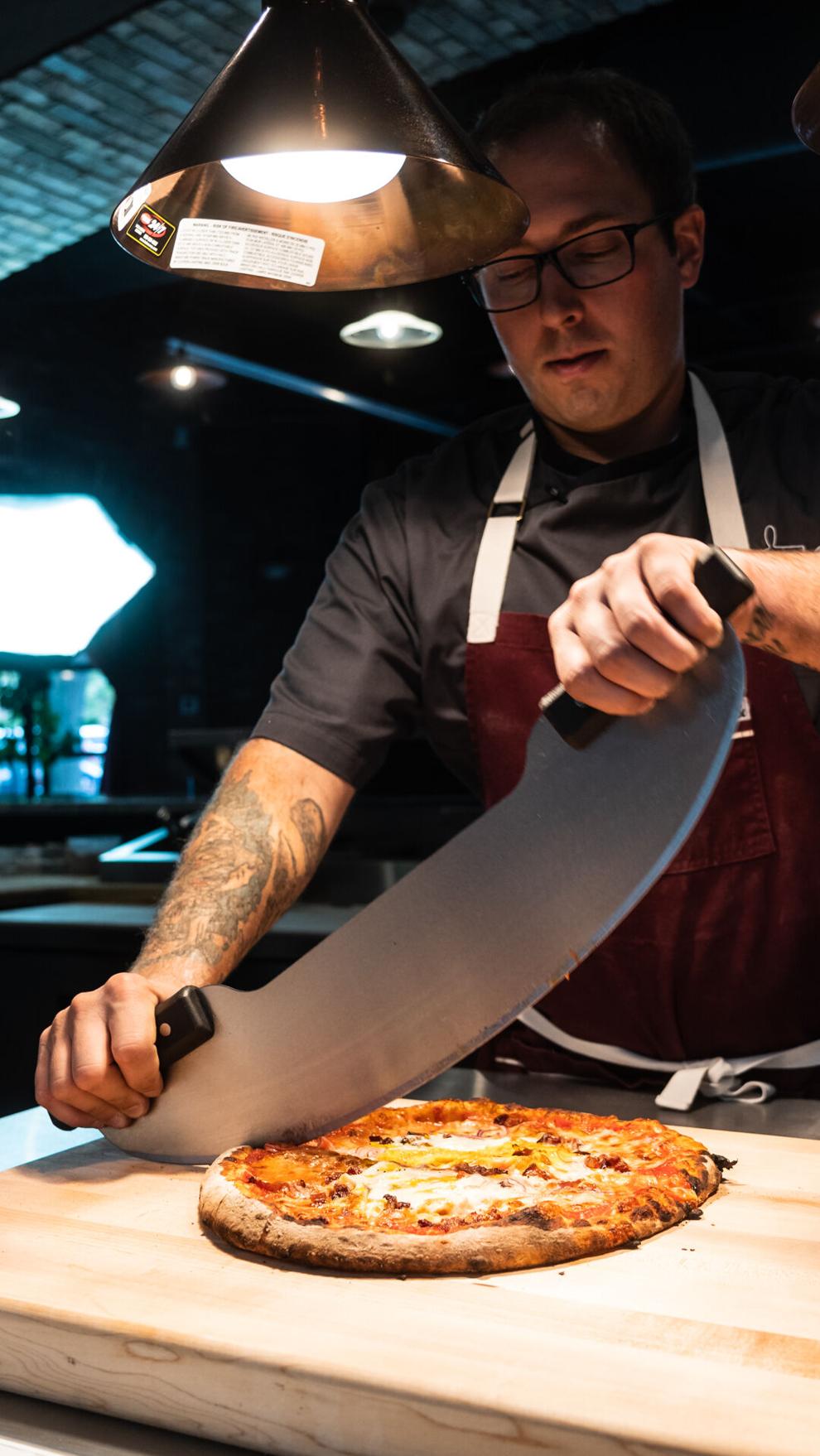 With The Bricks, Chamberlain aims to build a community restaurant, not just for the customers but also the employees.
While there are no health benefits — yet — Chamberlain says starting wages range from $14 to $19 an hour. Other perks include a daily staff meal, closing during the holidays so employees can enjoy time off and planning a field trip to the farm. General Manager Kaitie Belmore says she's never met someone more driven than Chamberlain. "He takes charge," she says, "and leads our crew by encouraging them with respect."
"I have the best staff I've ever worked with in 10 years," Chamberlain says. "And I think part of that is because we also curate what the employees need, not just what the customers need."
Fox Hollow Farm Pizza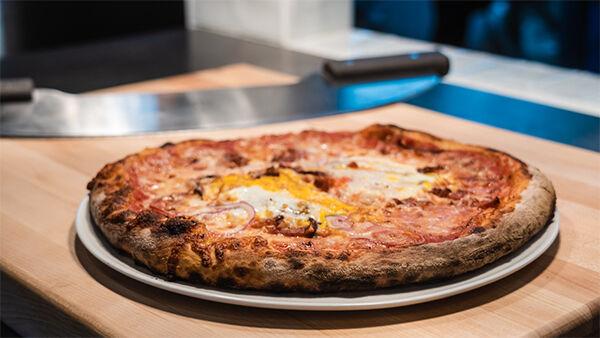 1 pound pizza dough
5 ounces marinara sauce
6 ounces shredded low-moisture mozzarella
4 ounces rendered pancetta
4 ounces thinly shaved red onion
3 eggs
Directions:
Preheat oven to 450 degrees F with a pizza stone on a rack.
Stretch out pizza dough until it is thin and the same size of a 16-inch pizza peel.
Place the sauce evenly on the pizza dough.
Evenly spread the mozzarella cheese on the pizza.
Evenly spread the red onion on the pizza.
Using a butter knife, crack the eggs onto the pizza, and spread throughout the pizza.
Place on pizza stone in oven. Cook for about 24 minutes.
The Bricks Pizzeria
313-925-3430