At Shelby Detroit, Chef Matt Tulpa serves up modern American cuisine in a 100-year-old bank vault
By Markham Heid
Photography by Rebecca Simonov
The careers of most chefs follow a predictable arc. A childhood spent in the kitchen with mom or grandma instills a love of cooking that leads to a series of restaurant jobs. Those who are serious attend culinary school and, with luck, land an apprenticeship with this or that high-profile chef.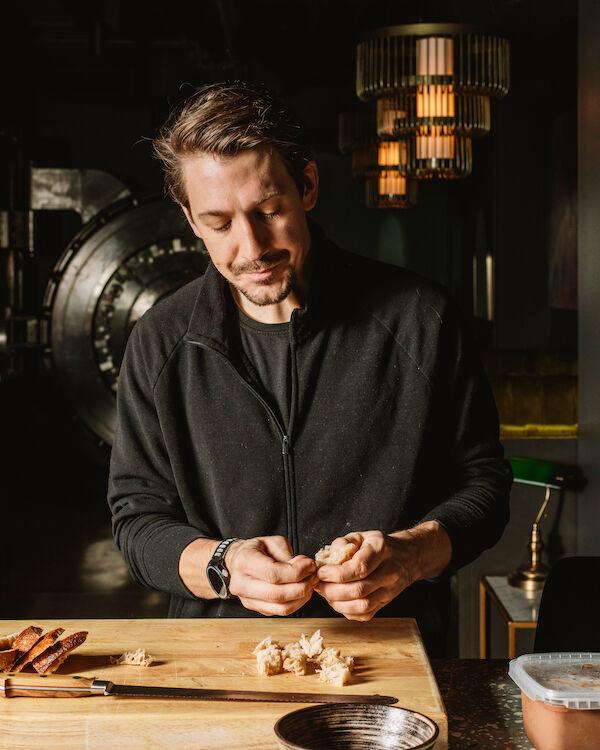 That is not Matt Tulpa's story. "I didn't cook at home as a kid, and I didn't think about becoming a chef until I was in college," says Tulpa, the executive chef at Detroit's Shelby, a cocktail lounge and restaurant that opened downtown in February. Tulpa's first restaurant gig was at now-shuttered Appeteaser in Milford, where he grew up. "I needed a summer job after my freshman year at Albion, so I walked up and down Main Street, asking if anyone was hiring," he recalls. "Someone at Appeteaser said, 'You want to wash dishes?' "
Scrubbing pots and pans led to a job as a line cook. That experience landed him a position at Tribute, the acclaimed Farmington Hills restaurant started by James Beard Award-winning chef Takashi Yagihashi. Yagihashi was long gone by then, but Tulpa stayed until Tribute closed in 2009, a casualty of the Great Recession. He went back to school but kept cooking on the side, catering private events like graduation parties and business dinners.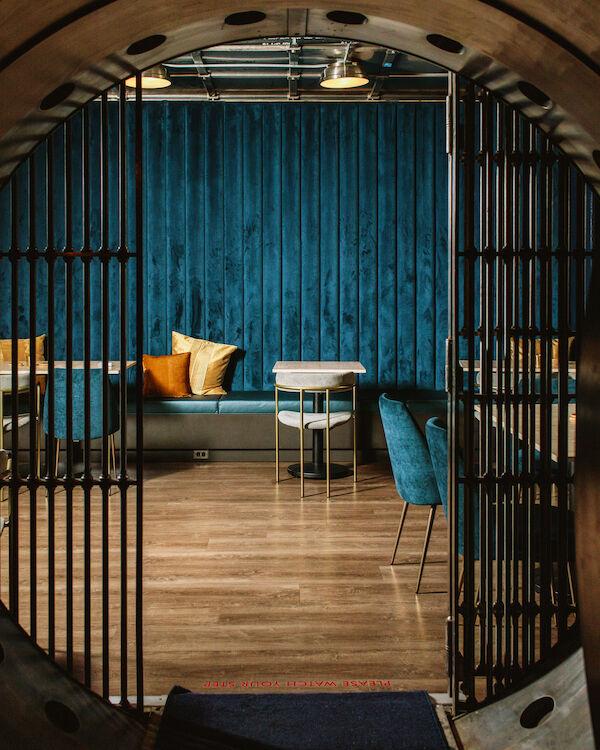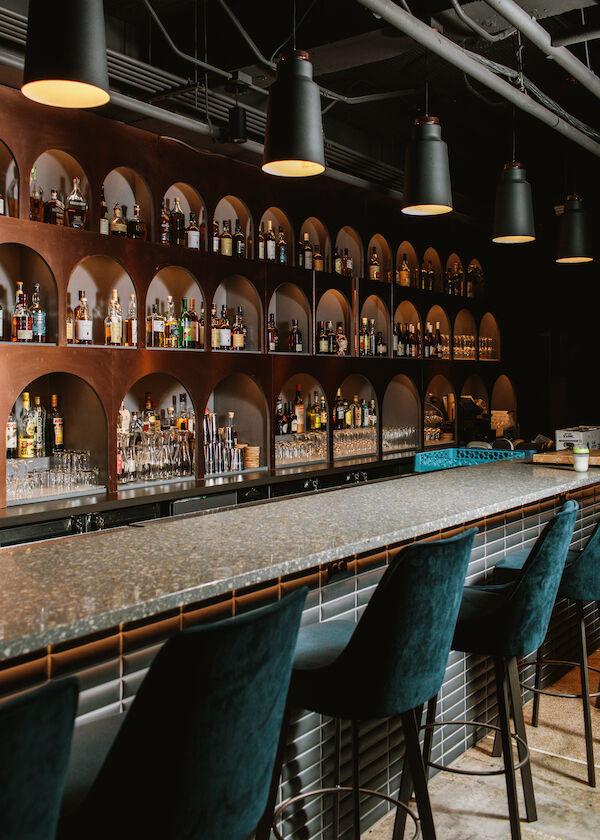 By the time he graduated from Oakland University with a degree in psychology, he had a choice to make: apply to graduate school, or continue his career in the kitchen. "I remember I was designing a menu for a private event, and I thought, this is what I want to be doing," he says. He spent the next decade catering events and working as a personal chef in private homes, mostly in Oakland County. "When you're cooking for a family that you're close with and that you see every day, or several times a week, there's a different kind of pressure than what you have in a professional kitchen," he says. "If you screw up, you see the disappointment on their faces."In his free time, Tulpa worked to refine his technique and expand his repertoire, studying chefs like Curtis Duffy of Grace in Chicago and Christian Puglisi at Relæ in Copenhagen. But, like the mechanic who learns by taking apart and rebuilding an engine, his culinary education was self-guided. "It was a lot of experimenting and trial and error," he says. "I failed a ton, but I think it was a great way to learn."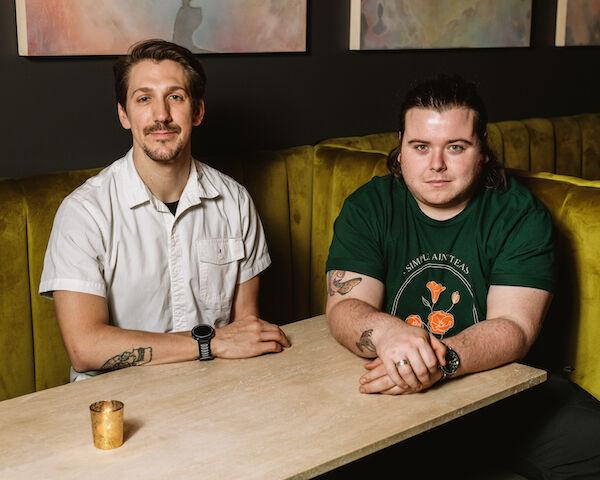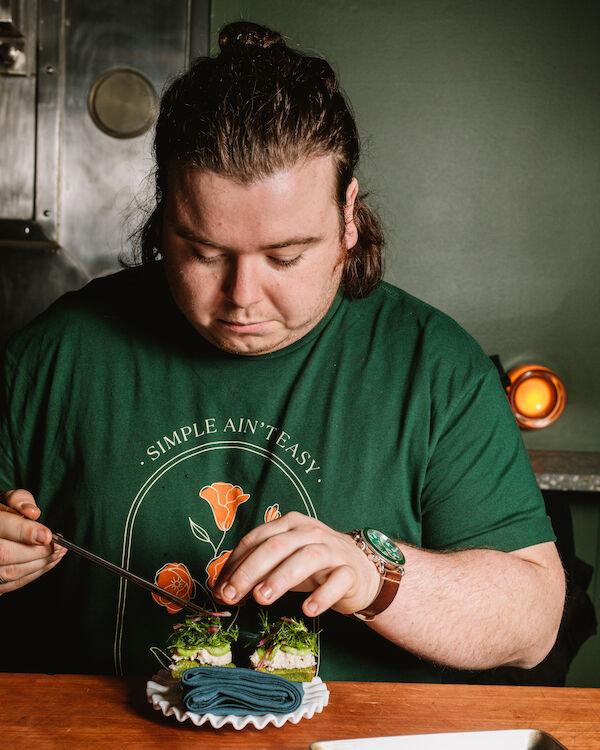 The fruits of his labor are on display at Shelby, which features a modern-American lineup that Tulpa, who now lives in Troy, conceptualized with the help of his head chef, John Yelinek. "Matt and I both love creating loud, well-rounded, yet familiar flavors with a relatively slim array of ingredients," Yelinek says. "My hope is that after a meal at Shelby, each guest walks away having been pleasantly surprised by some aspect of the experience." (Shelby offers both an à-la-carte and prix-fixe menu.)
Memorable dishes include the beef tartar — dry-aged short rib with a roasted garlic aioli, beef-vinegar mignonette and iceberg lettuce, and finished with grated, cured beef heart and house-fermented beef garum — and the celtuce, a vegetable Tulpa describes as a cross between a romaine heart and a cucumber. Braised to a delectable crisp, it's topped with vinaigrette made with lemon and fermented rice called Koji. "We call that dish 'spring vegetables,' and it's super savory and satisfying," he says.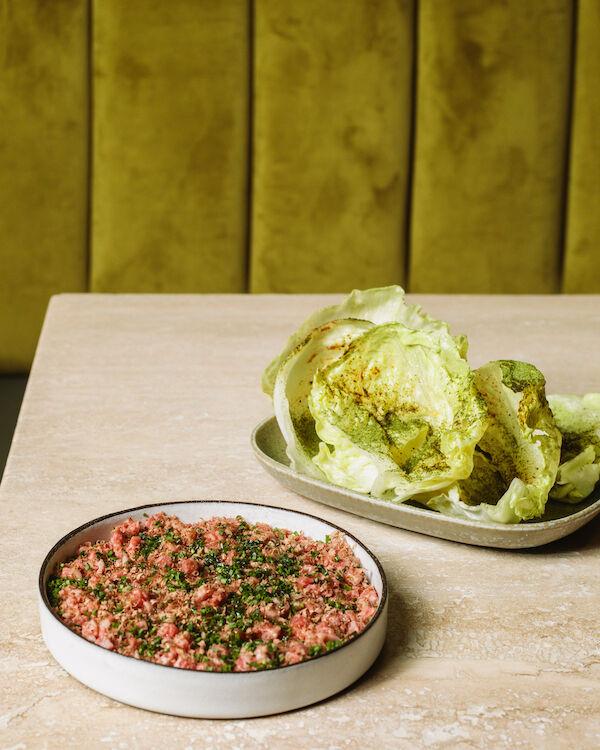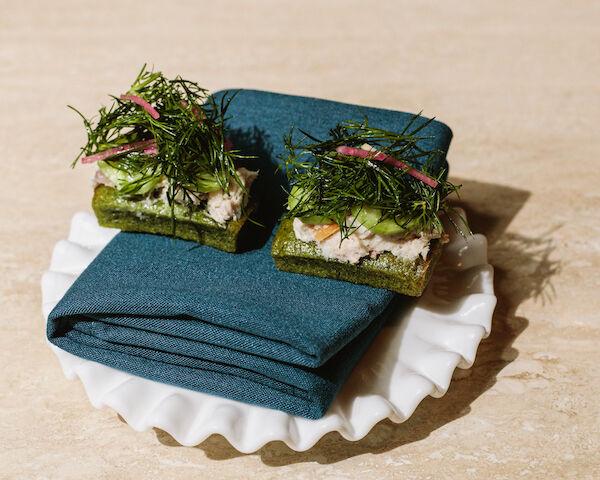 Asked to describe his cuisine, Tulpa calls it creative yet approachable — composed of dishes that guests will find comfortable and inviting, but that they'd never make at home. "My emphasis is on ingredients and technique, not excess," he says. About those ingredients: Many are local. The short rib comes from Marrow in Detroit's West Village, while the sourdough bread comes from Ochre Bakery in Woodbridge. The smoked whitefish is from Ma Cohen's in Eastern Market, while the eggs — "The best I've ever tasted," Tulpa says — are from Salomon Gardens in Grass Lake, outside of Jackson. Asked if he sources everything locally, he's refreshingly honest. "We'll support local if local is good, but sometimes it's not," he says.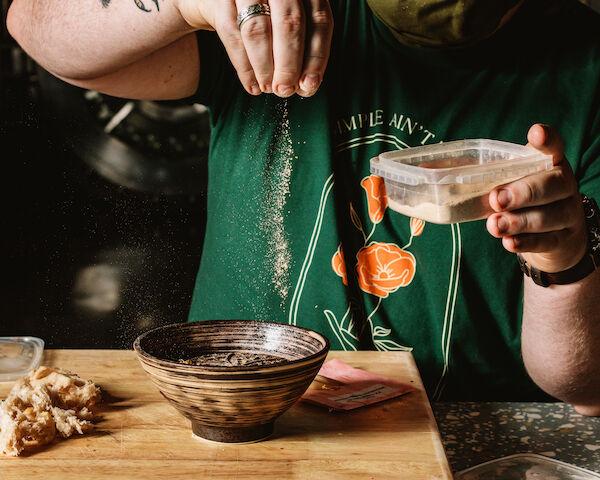 By itself, Tulpa's food is worth the trip downtown. The speakeasy vibe is also a big draw: Diners follow the signs and stairs to Coffee Down Under, the subterranean restaurant's "front," and enter through an unmarked door in back of the coffee shop. (The barista doubles as Shelby's host.) The restaurant occupies a beautiful space repurposed from a long-vacant savings-and-loan office. The original, 1920s-era bank vault and its immense steel door are part of the décor, and the elegant bar is the perfect backdrop for head bartender Desmond Oliver's stellar cocktails.
The pandemic pushed back Shelby's opening by more than a year, but Tulpa says that in some ways the delay was a blessing.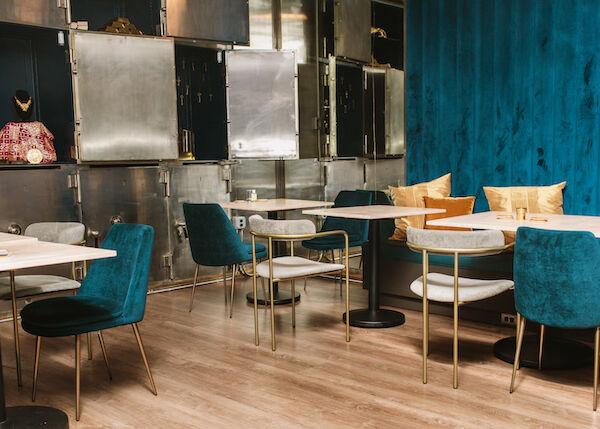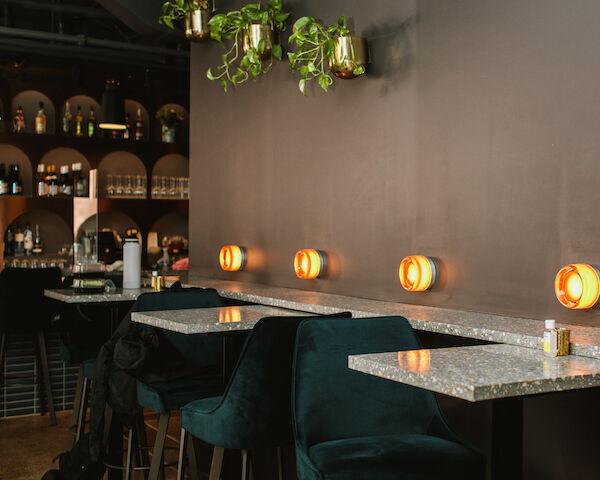 "We wouldn't have come up with a lot of the elements for these dishes if we hadn't had that year to think about it and experiment," he says. Small silver linings aside, the last year has been difficult for everyone. Tulpa says he and his partners know that, and they want to show their appreciation for their guests by making every part of the Shelby experience special. "There are a lot of places for people to go out to eat and drink, and if they choose to come here, we don't want it to be transactional," he says. "We want to show that we care and that we're excited for them to be here."
Get Chef Matt Tulpa's Smoked Whitefish Rillette recipe to try at home.