How Jennifer Jackson and Justin Tootla, the chefs behind Detroit's new Bunny Bunny, found their place in the restaurant world — and each other
By Dorothy Hernandez 
Photography by Darrel Ellis
Opening a restaurant is hard. There's the razor-thin margins, the challenges of hiring and retaining staff, paying the rent…the list goes on. 
Try opening during a pandemic.
But that's just what did Jennifer Jackson and Justin Tootla did. After working for lauded restaurants from Alaska to Maine and places in between — including Ferndale's Voyager, which garnered national recognition — the chefs decided to strike out on their own.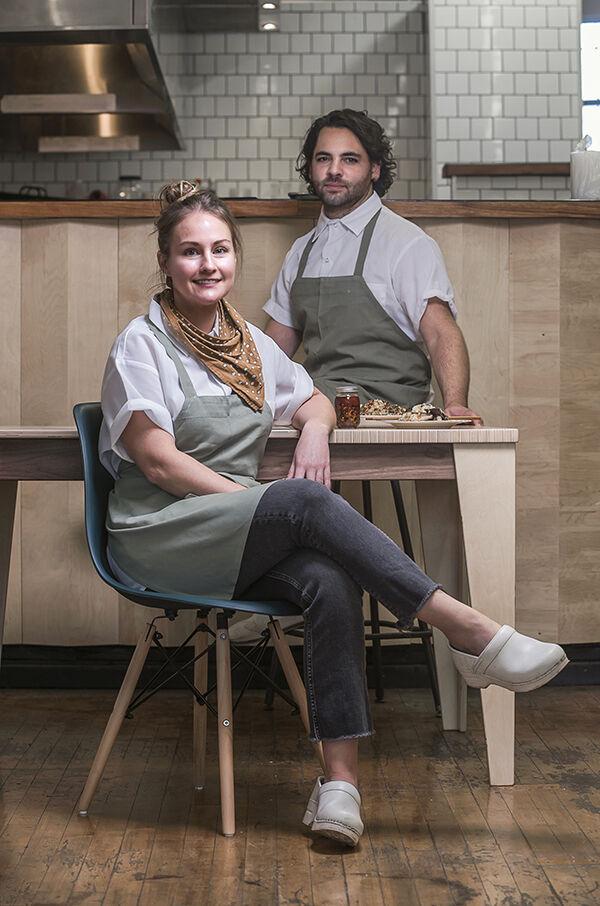 So this past fall, Jackson, 36, and Tootla, 38, opened Bunny Bunny in Detroit's Eastern Market. The two aim to explore the diversity of Chinese cuisine beyond Americanized staples (like General Tso's chicken) while also exploring lesser known dishes from across the country. The focus of Bunny Bunny (the name comes from a game they used to play around the campfire at their cabin in northern Michigan) isn't just on the food, which is based on the pair's research of regional Chinese dishes. It's also on the community surrounding the restaurant, which they're hoping to eventually run as a nonprofit. 
"As we started [Bunny Bunny] and kept editing ourselves, [we thought about] how much do we give away? And to whom do we give away? And what charities do we pick?" says Tootla. "It kind of became clear that if we're willing to give away some of the profits that this restaurant makes, why not just give them all away?" (He notes that this comes after paying himself, Jackson and their team decent salaries and reinvesting in the restaurant.)
The road to opening Bunny Bunny amid a global crisis has been filled with obstacles, but it's just one more challenge in a career marked by them — the couple actually ended up in Michigan after a fire destroyed the Chicago restaurant where they were executive chefs. "We always thought we'd come to Michigan but just didn't know when," says Jackson. "The fire was horrible, obviously, but it put into perspective what we needed to do for our next steps."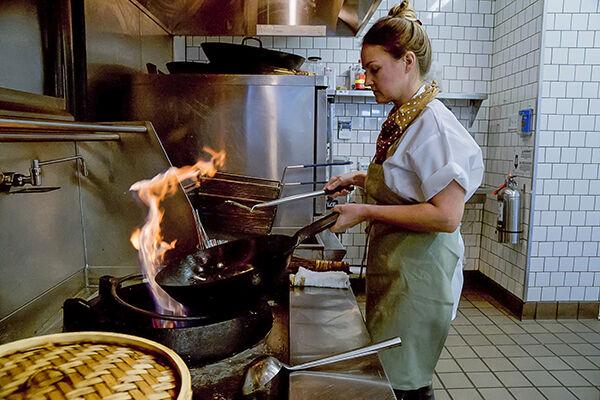 Both Tootla and Jackson started on different paths before finding themselves pursuing food as a career. "We're not good at anything else," says Tootla. "We tried." ("I didn't try very hard," laughs Jackson.) Jackson learned how to cook with her grandmothers in her native Georgia. Her dad owned a race track and on Saturday nights, she would work "the pits," cooking up hamburgers and hot dogs. During college she worked as a host at a country club; soon after moving to a post in the kitchen and discovering she was a natural, she enrolled at the esteemed Culinary Institute of America (CIA) in Hyde Park, New York.
Tootla also worked in restaurants as a teen, starting out manning the counter at Hunter House in Birmingham. After high school, the Bloomfield Hills native headed to art school near Seattle, then got a job doing outdoor education with at-risk youth that took him around the country and as far as Ecuador. But the one constant, he says, was working in a restaurant. After breaking his leg, which put an end to his outdoor education work, he decided to take cooking more seriously and enrolled at the CIA.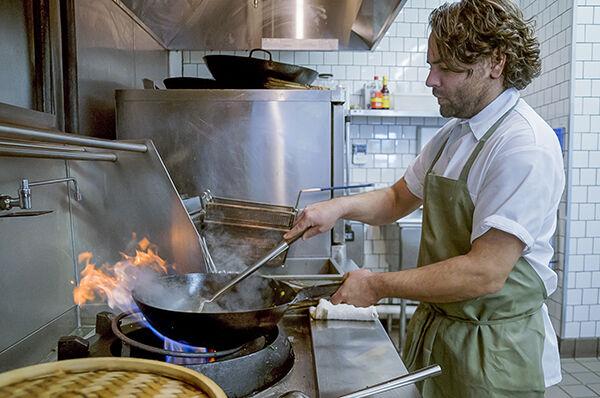 After meeting at a bar in New York, Tootla and Jackson embarked on their multi-year culinary journey, cooking and living in different cities around the country (sometimes together, sometimes apart, sometimes in their car). Eventually they flipped a coin to decide their next move. They landed in Chicago, where they spent five years until a 2016 fire shut down Thank You Chinese, the restaurant where they worked. It was their first professional foray into Chinese cuisine.
A year later they were in Michigan helping to open Voyager, which quickly became a favorite for local diners. "It was busy from day one," says Tootla. "For the first two years, it was just slamming." Then COVID-19 hit, forcing the restaurant to pivot to a more casual menu, and Jackson and Tootla began to reassess things once again. "The focus in the restaurant definitely shifted during the pandemic," says Tootla. "Once we realized that was the long-term vision for [Voyager], we realized…we should probably own our own place."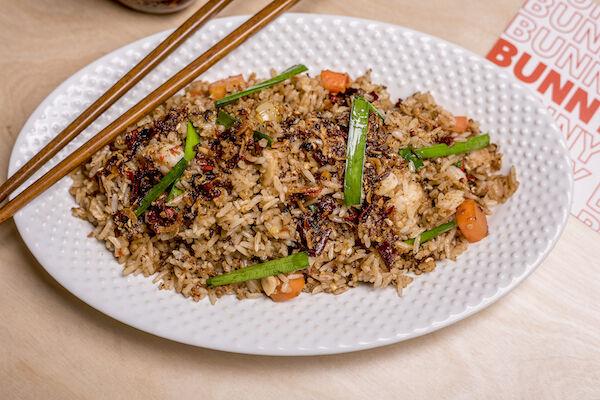 As of press time, the pair were hoping to open Bunny Bunny for dine-in but a surge in COVID-19 cases put their plans on hold. In the meantime, takeout and delivery are available. One of the top sellers is the Chengdu hot noodles, with housemade noodles, braised pork, peanuts, preserved greens and black vinegar. Other dishes that typify their faithful approach to the cuisine include dumplings, cumin lamb and Hainan chicken and rice. "The best thing for us to do in representing this cuisine is to cook purely textbook recipes," says Tootla, "and not put Chinese food through the lens of two white American chefs."
As for why he and Jackson are drawn to Chinese food, Tootla says it's "always been a part of our history as cooks, being that it was the only thing open after we'd get out of work. It became…comfort food."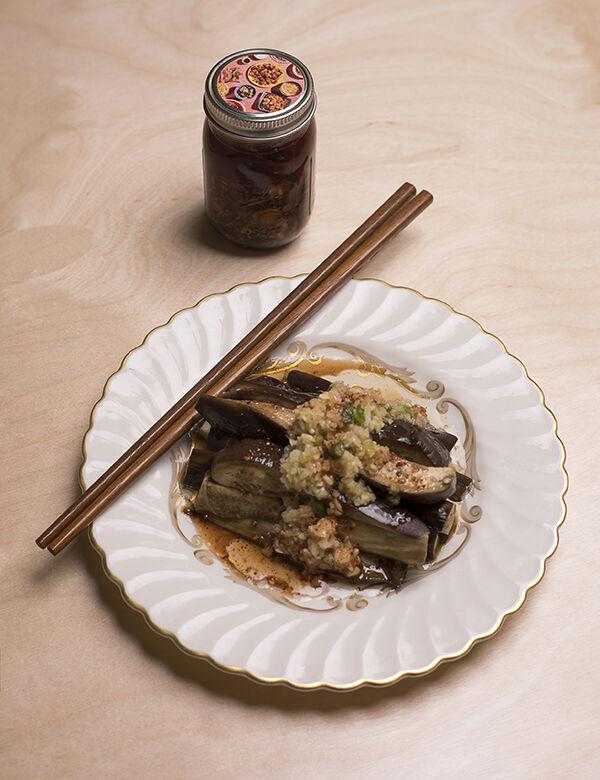 In addition to reinvesting in the community, the chefs are also trying to address the restaurant industry's infamously low pay. "We were getting paid $10 an hour in our 30s in Chicago, and it's just not a livable wage," says Tootla. At Bunny Bunny the cooks and servers make upwards of $20 an hour plus tips, and next year Jackson and Tootla plan to offer health care. The restaurant is open Wednesday through Saturday to give staff a three-day weekend. 
The pair are also in the process of opening an all-day café in Core City, another Detroit neighborhood. They're eyeing a spring debut for the yet-to-be-named spot, which will take cues from different cooking styles but will feature the chefs' favorite foods, says Tootla. And their plans don't stop there: Tootla, who is half-Indian, "still really wants to cook Indian food too," adds Jackson. "So how do we tie that in without going all over the place, right?" Or, she says half-jokingly, "do we just open up an Indian restaurant one day?"
Stir Fried Duck Recipe
serves 3-4
Ingredients: 
1 pound ground duck, substitute pork, chicken, beef or chopped firm tofu
2 tablespoons minced garlic
2 tablespoons hoisin sauce
1 tablespoon fresh sliced chilis
2 tablespoons sliced scallion
1 cup small diced celery
2 tablespoons picked vegetable (kimchi, substitute is fine and found at most grocery stores)
1 cup sliced green beans
1 head bibb lettuce, leaves separated
1 lemon, sliced into wedges
Directions: 
Mix the duck, garlic, hoisin, chilis and scallions in a small bowl and let sit for an hour.
After an hour set a pan on high heat (cast iron if you have it). Once it starts to smoke, add duck mixture and stir constantly until cooked through (most of the liquid will be evaporated).
Add celery, pickled vegetables and green beans. Cook until slightly soft and season with salt to taste.
Plate and serve with bibb lettuce cups and lemon wedges.