At White Wolf in Clawson, chef Doran Brooks churns out Japanese pastries with a touch of French technique
By Dorothy Hernandez
Photography by Darrel Ellis
Doran Brooks went to culinary school in Australia, learned how to make udon and soba in the Japanese countryside, and has worked as the pastry chef for Pixar Animation Studios in California. 
But four years ago, he was presented with an opportunity to open a bakery somewhere he may not have imagined himself ending up: Metro Detroit. "I was a little hesitant at first, to be completely honest," says the Oakland, California native of relocating to a place where he had no ties. "Detroit doesn't have the best reputation."
Or so he thought. But after visiting the city, Brooks, 36, who lives in Pontiac's Seminole Hills neighborhood, was intrigued by Detroit's resilience and strength as well as the chance to bring something creative to the local food scene. "There are these beautiful restaurants that have opened in the last few years that have completely blown [expectations] out of the water of what can be done in this community," he says.
Wanting to be part of the area's culinary revitalization, Brooks picked up and moved across the country. Last September, he launched White Wolf Japanese Patisserie (an Americanized spelling of the French version), a sophisticated, elegant bakery that melds Japanese and French techniques and ingredients through desserts such as crepe cakes (layers of French crepes and silky mousse in flavors like strawberry and matcha) as well as traditional Japanese milk breads with savory twists like bacon and Gruyere and garlic butter. Brooks explains that in Japanese culture, a white animal is a spirit animal, and the pack follows the spirit animal. "We are trying to create something new and inspiring in this industry. So White Wolf was fitting," he says.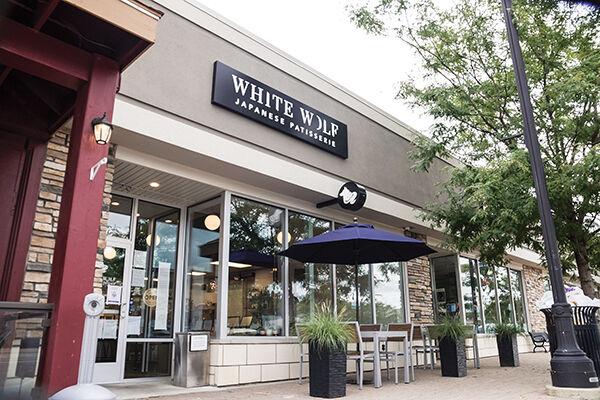 Blending different cuisines comes naturally to Brooks, who has an Italian mother and Australian father. As a kid, he'd help his mom cook dinner, assisting with Italian classics such as pasta and roasted-beef dishes. "Growing up, we would cook all the time at home," he says. "My family had a tradition where no one was allowed to eat dinner until everyone was sitting at the table." When he was 17, the family moved to Australia's Yarra Valley (a food-and-wine-centric region located about an hour outside of Melbourne) to be closer to Brooks' dad's side of the family. 
His love of cooking led him to culinary school and, eventually, New York. In 2007, he landed a job at Morimoto, the namesake restaurant of Iron Chef Masaharu Morimoto; three months after starting Brooks became production manager of the pastry department. "[Working at Morimoto] solidified my love for the pastry world," he says. It was also where he began working with Japanese pastries influenced by French technique, foreshadowing the work he would do at White Wolf.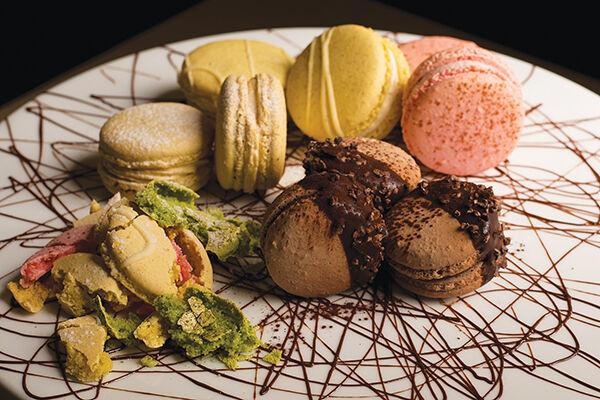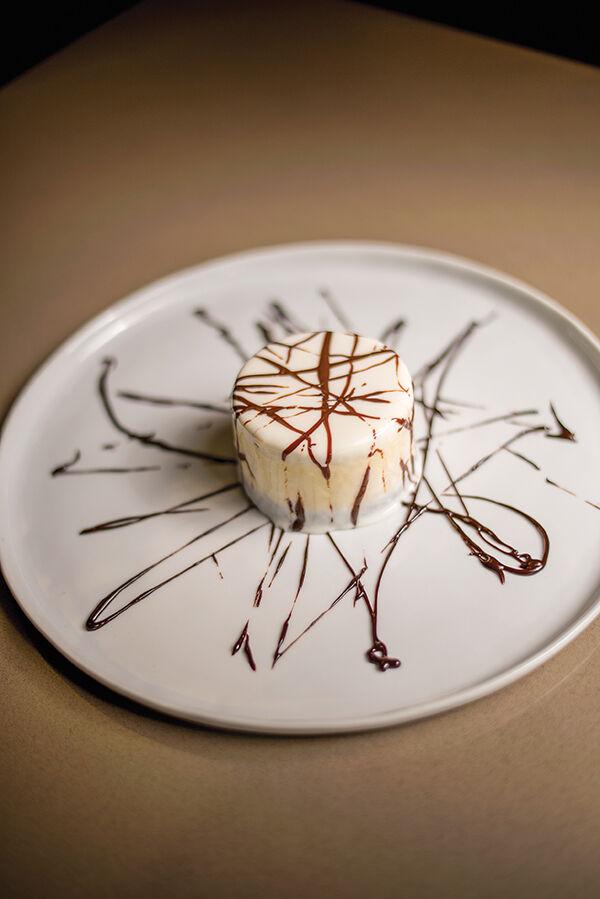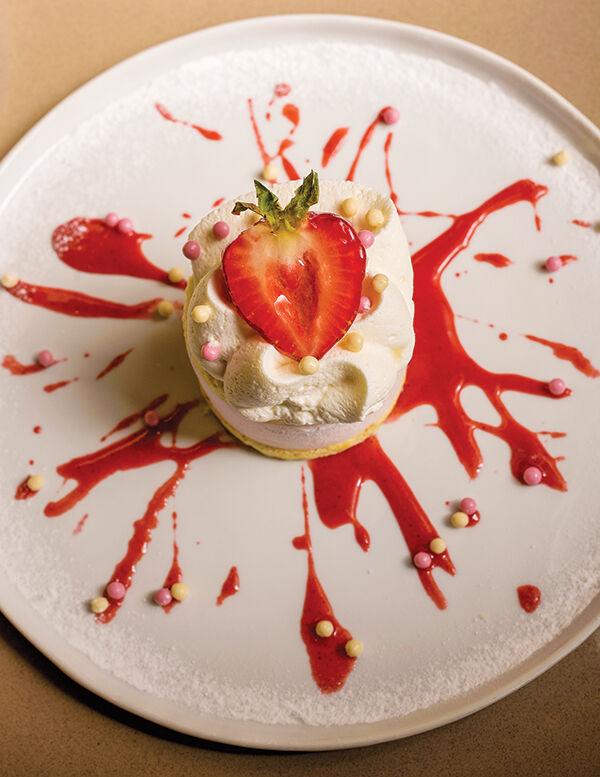 Post-Morimoto, Brooks continued to build his resume, working in Japan, Maine, and the Bay Area in fine dining and resorts for the better part of a decade. He was the executive pastry chef at Quisisana Resort in Maine when True World Group, the New Jersey-based operator of sushi staples One World Market in Novi and Noble Fish in Clawson, approached him about opening a bakery in Michigan. 
Brooks is quick to point out that White Wolf is not a traditional Japanese bakery. "The word I like to use is neo-Japanese," he says, meaning he takes the best of Japanese and French culinary traditions to create unique-yet-familiar pastries. (One example: He incorporates yuzu, a Japanese citrus fruit, into cheesecake.) Nor is White Wolf "authentic," he says, owning the fact that he is not Japanese himself. "To say we're doing authentic Japanese products would almost be disrespectful. I like to say that we're trying to do something new and innovative to offer something that the community can really relate to."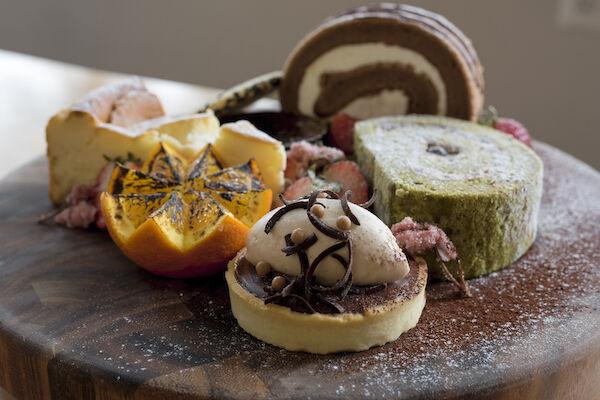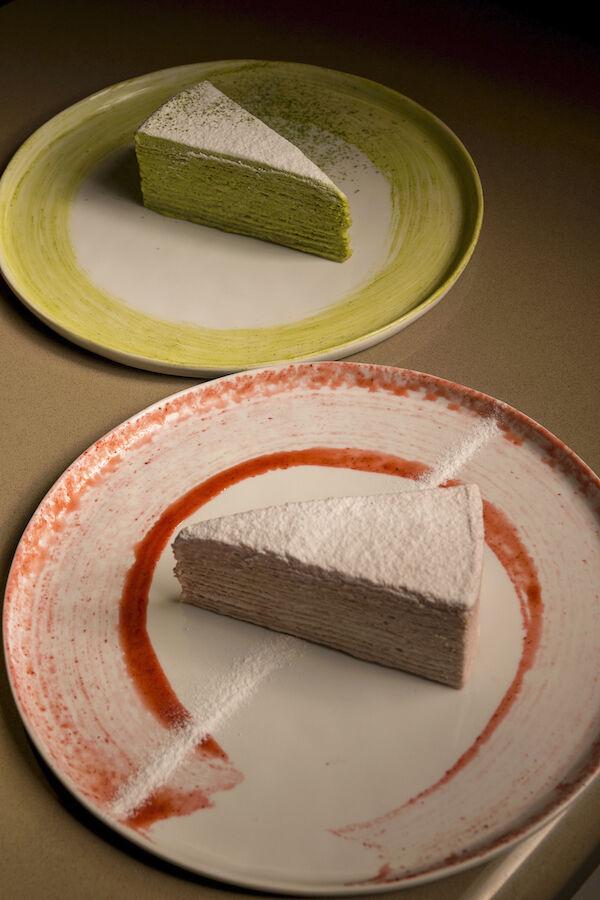 A year into his new role, Brooks' hunch that Metro Detroiters were hungry for something unique was right: "The response from the community was outstanding," Brooks says. "[Early on] we sold out of everything we had in three days and had to close for a day to catch up because we had so many guests."
Like many restaurants and food businesses, the pandemic dealt White Wolf a huge blow, but Brooks says he quickly took action. His priority was to figure out how to keep the staff working, so he built an online store (from scratch, overnight) to sell staples such as eggs, flour and other in-demand items directly to customers. Sales dropped 50% the week the stay-at-home order was announced, so the online store was key to the bakery's survival, he says. 
For Brooks — who says he's planning a celebration to mark the bakery's one-year anniversary (details are TBD) — adapting to the changes is a long-term strategy. "To think that [the pandemic] is a short-term thing, or we just have to survive for another couple months, is very short sighted," he says. "We need to be sustainable as a business in whatever way possible. And then if things go back to normal, that's just a bonus. But if we can be operational right now in this environment, then we'll be successful on the other side of this for sure."  
Matcha Crepe Cake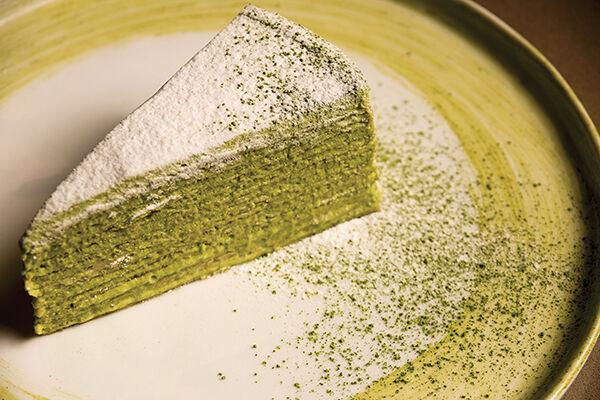 Recipe will make one 10-inch crepe cake
Crepes
(Will make 15-20 crepes)
120 grams flour
72 grams sugar
4 grams kosher salt
180 grams unsalted butter, melted
600 grams milk
5 grams vanilla extract
6 eggs
Directions:
Combine flour, sugar and salt. Set aside.
In a separate bowl, combine melted butter, milk and vanilla.
Add eggs to milk and butter mixture. Using hand blender or table-top blender, blend until well combined.
Slowly add flour mixture while blending. After all is added, blend for 3 minutes.
Strain through fine mesh strainer.
Heat a non-stick fry pan to medium-high heat.
Add a little oil to pan and spread evenly.
Add 3 ounces of batter to pan and cook until light golden, flip over and cook for 1 minute, remove.
Cook all crepes the same way. Use wax paper or parchment paper to separate crepes or they will stick to each other.
Light Simple Syrup 
Directions:
Combine sugar and water in small saucepan or pot. Heat until sugar is dissolved.
*** Can be made ahead, or used right away ***
Mousse
1,100 grams heavy cream
150 grams sugar
24 grams matcha powder
½ teaspoon kosher salt
150 grams light simple syrup
10 gelatin sheets
Silver Grade 4 grams vanilla extract
Directions:
Combine sugar, matcha and salt. Mix well to disperse matcha and salt throughout sugar. 
Add heavy cream and mix very well. Let rest for 5 minutes, then mix again to disperse matcha evenly. 
Bloom gelatin in ice water for 10 minutes. 
Heat light simple syrup until it starts to boil. Add bloomed gelatin (DO NOT ADD WATER FROM GELATIN). 
Add gelatin mixture to cream mixture. Mix very well. 
Mix on medium speed in an electric mixer  until mousse reaches medium stiffness. 
*** Must be used right away ***
To Assemble:
Lay 1 crepe down on cake base or plate. 
Scoop about 5 ounces (3/4 cup) of mousse onto crepe. Spread very evenly. 
Lay another crepe on top. 
Repeat steps 1-3 until all mousse is used. 
Let set in cooler for at least 3 hours, or overnight. 
Decorate with powdered sugar. 
White Wolf Japanese Patisserie
31 E 14 Mile Rd, Clawson
(248) 268-3349
whitewolfbakery.com