Megan Ackroyd, the third-generation owner of Ackroyd's Scottish Bakery, honors the business' past while looking ahead to the future. She takes SEEN into the kitchen and shares a time-honored recipe for corned beef-and-cabbage pasties 
By Dorothy Hernandez
Photography by Derrick Martinez
Growing up, Megan Ackroyd hung out a lot at her family's bakery. "I loved waiting on customers, arranging the imported groceries out front," she recalls, adding that her grandmother would pick her up from school and take her to the Birmingham shop — one of two locations of the family business — to work with her dad. On those days, she'd ice a few fern cakes (an almond cake with strawberry jam baked in a homemade tart, topped with white icing and a fern design), then lose interest and do something else. "I spent a lot of time at the bakery not as an actual employee," she says, "but kind of as a 'helper.'"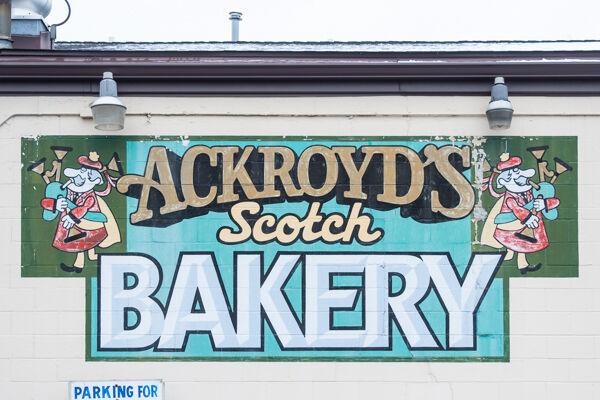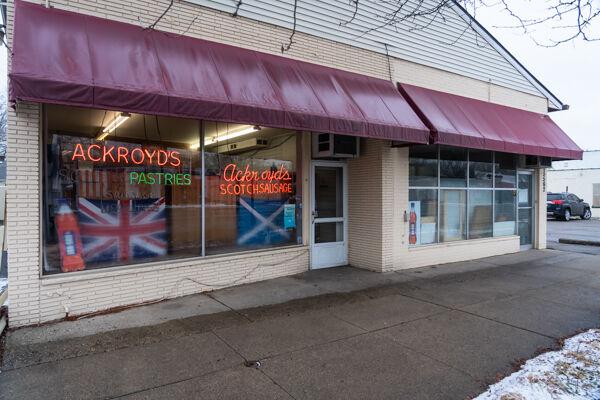 Today, Megan, 39, is more than a helper — she's the company's owner. Since joining the family business full time 10 years ago, she's stayed true to the business' traditional roots while seeking ways to evolve Ackroyd's Scottish Bakery in an Amazon-dominated world.
Running the bakery that her grandfather founded 71 years ago in Detroit was never part of Megan's plan — she studied supply chain management at Michigan State University and went on to work in the corporate world as an analyst and business-development manager. About six years in, she started to feel an entrepreneurial itch and realized she "didn't like working for someone else," she says. "I knew I wanted to open my own business, and I kept coming back to food service because that's what I've always known."
At the time Megan was in Charlotte, North Carolina, where she had hoped to open an Ackroyd's Scottish Bakery. She went back home to learn the ropes of making and selling meat pies, shortbread, and fern cakes from her dad. The plan was to be in Michigan for two months and then return to Charlotte. But the family business — and her family ties — beckoned her to stay for good. In 2010, she became president of the business.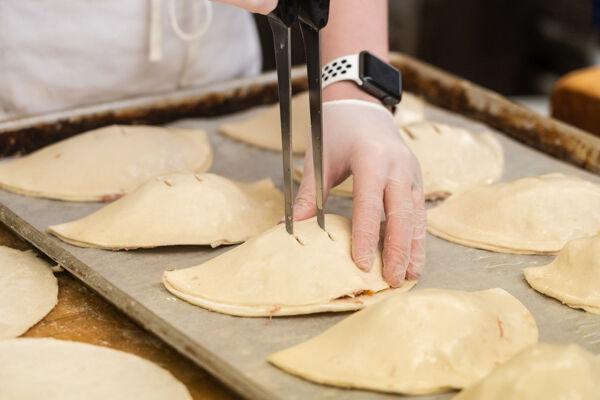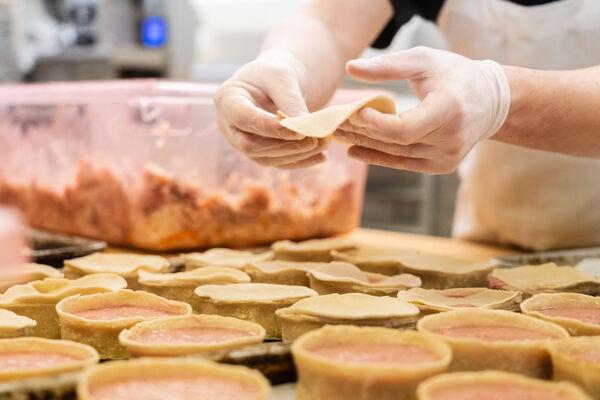 Ackroyd's loyal customer base was one of the driving factors behind Megan taking the reins. "[Ackroyd's has] a lot of really enthusiastic customers whose family traditions center around the food from this business," she says. She hears countless stories from families who frequent the bakery for sausage rolls or meat pies for Christmas and other special occasions. "I wanted to be able to continue that tradition."
Ackroyd's Scottish Bakery is steeped in tradition — and not just when it comes to its recipes, but also when it comes to each generation of the family stepping up to take over the business.
Megan's great grandparents were Scottish immigrants who settled in Windsor. In 1949, her grandfather, Allan, and his brother came to Detroit and opened their first shop, Ackroyd's Meat Market, on the city's northwest side. (It later moved to Redford.) The butcher shop evolved into a bakery when the brothers began developing their own recipes for traditional Scottish fare: meat pies, bridies (ground beef wrapped in puff pastry), sausage rolls and steak pies.
At the time, "so many people that had just moved over from Scotland, and were looking for Scottish pies," says Megan. "My grandpa, being the entrepreneur that he was, said, 'I can do that for you.'"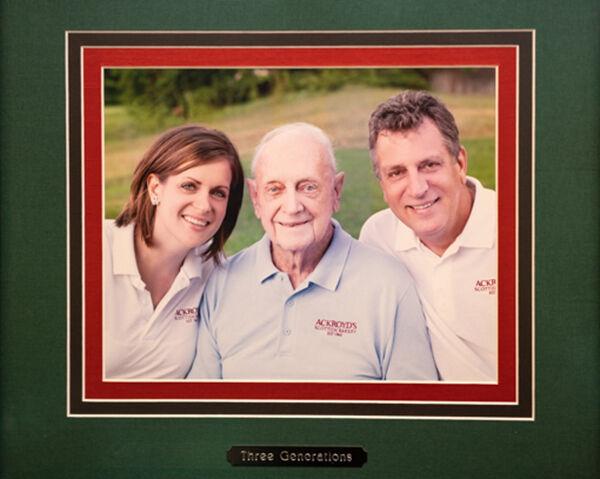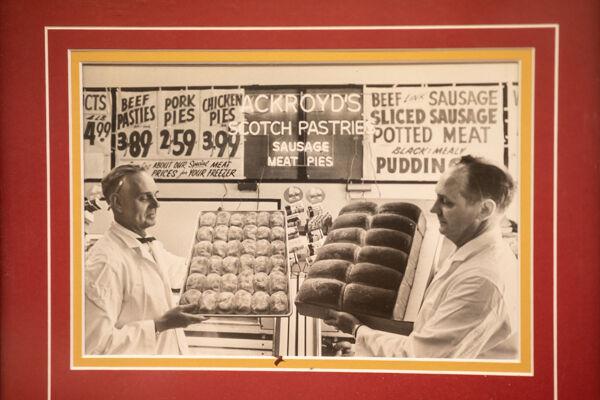 Seven decades later, Michiganders are still hungry for Scottish delicacies. When Kyleigh Cottrell, who lives in Swartz Creek, Michigan (near Flint), got married in 2018, "I knew we had to incorporate Scotland into the wedding as best we could," she says. (Cottrell's grandparents immigrated to the U.S. from Scotland in 1956 and Cottrell herself used to perform Scottish Highland dance.) She and her now-husband went to Ackroyd's and picked out some of their favorite treats, including empire biscuits, shortbread and fern cakes. "When the big day came, everything looked and tasted wonderful," Cottrell says. "Everyone raved about the desserts" — including relatives who came from Scotland.
These days, says Megan, one of the bakery's biggest challenges is "figuring out what strategic direction we want to head in knowing that brick and mortar retail is taking a hit." The bakery's Birmingham location where she got her start closed more than 15 years ago; the Redford bakery remains the business' sole location.
"Everyone's talking about retail being dead," she says, adding that the bakery is feeling the pain with lower in-store sales. "I don't know that I believe that, but it's not what it used to be." Still, Ackroyd's has seen an uptick in online business. "We haven't necessarily lost those customers," says Megan. "They've just become a different type of customer."
While meat pies, shortbread, and fern cakes are perennial favorites, Megan says the bakery has adapted to its customers' different dietary needs. For example, Ackroyd's has introduced vegan "meat" pies (filled with plant-based "ground beef") as well as cauliflower-curry pie.
The company has also evolved its business model through catering and pop-up events. For the past couple of years Ackroyd's has partnered with Ferndale's Urbanrest Brewing for an event that pays homage to Scotland's national bard, Robert Burns, and features dancers, bagpipes and haggis (a traditional Scottish dish made of oats, lamb rib meat, heart, liver and animal fat stuffed into a casing). The event, held in January, typically draws a big crowd, with lines snaking out the door.
Looking ahead to the future, Megan aims to make the bakery a business that will move on to the fourth generation, whether it's run by her family or not. She has a six-year-old son, Reed, but she says he's more interested in the chocolate and meat pies themselves than customer service. "It's not looking hopeful at this point," she says with a laugh.
Corned Beef & Cabbage Pasties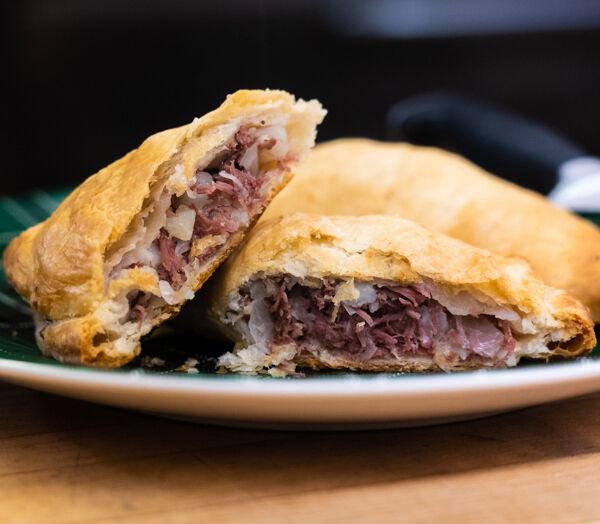 Makes 12 pasties
Ingredients:
1 pound shredded cooked
corned beef
½ cup pound diced onion
1 ½ cups diced potatoes
1 cup shredded white cabbage
⅛ cup shredded carrot
½ cup shredded Swiss cheese
½ teaspoon black pepper
1 teaspoon salt (or to taste)
¼ teaspoon garlic powder
⅛ teaspoon ground clove
2 packages puff pastry or pie dough
2 eggs, beaten with a little water for egg wash
Directions:
Preheat oven to 400 F. Thoroughly mix all ingredients (except for dough) in a large bowl. Portion out puff pastry or pie dough into 6-inch rounds.
Scoop ¼ cup of filling into each round. Fold round into half-moon and crimp. Place each pasty on a baking sheet and brush each with egg wash prior to putting in oven.
Bake 20 minutes then rotate baking sheet and bake an additional 20 minutes or until golden brown.
Serve with spicy mustard and your favorite beverage.
* Purchase puff pastry, sausage and meat pies from Ackroyd's at ackroydsbakery.com
Ackroyd's Scottish Bakery
25566 Five Mile Road, Redford
313-532-1181