How Detroit-based chef Sarah Welch brought her restaurant's approach to Bravo's popular cooking competition show
BY MARKHAM HEID / PHOTOGRAPHY BY REBECCA SIMONOV
The first time she auditioned to be a contestant on Top Chef, Sarah Welch's career was in flux. It was 2018. Welch was between jobs after a not-so-amicable — but very public — split with the owners of Republic, a Detroit restaurant she had steered to several major honors, including Eater Detroit's 2015 "Restaurant of the Year" award. Just 25 at the time, Welch was named Eater's 2015 "Chef of the Year." But none of those accolades was enough to sustain her relationship with the ownership at Republic, which has since closed.
That separation was difficult for Welch. "I had kind of an identity crisis about whether to keep doing this," she says. But by the following year, when Top Chef held open auditions in Detroit, her uncertainty had passed. She was in talks to become chef at Marrow, a soon-to-open restaurant and butcher shop in Detroit's West Village, but she couldn't pass up the chance to compete on the popular Bravo TV show. "They liked me, but the consensus was that I was a little too young," Welch says of her audition with the Top Chef producers. Four years later, after earning recognition for herself and Marrow from the prestigious James Beard Foundation, Welch says the Top Chef people got back in touch. "They said, 'We think you'd be good now,' so I went through the auditioning process again, and it ended up working out."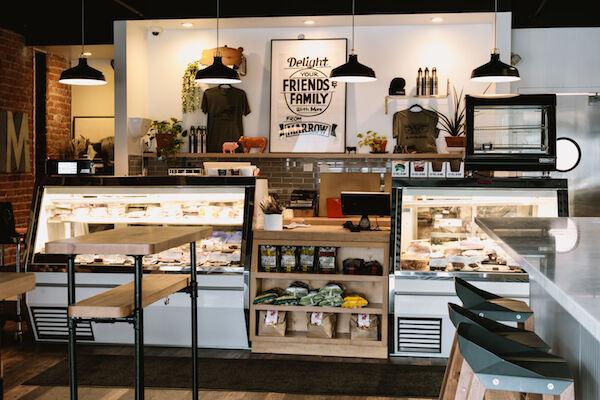 The timing wasn't ideal. Though Marrow had survived and in some ways thrived during the pandemic, Welch says it was difficult to leave her post and her people after such a rough stretch. "It felt like we'd been in a constant battle for two years, but everyone [at Marrow] was super supportive," she says. "The general feeling was that restaurants like ours that had been around a few years needed to stay relevant, and this appearance on Top Chef would keep what we're doing alive and fresh."
"I wanted to show that anyone can do this — that anyone who wants to be great can be great."
What are they doing? In some ways, little has changed since Marrow opened its doors in 2018. "From the start, a big part of our identity has been farm-to-table, which for some is this passé trend that came and went, but for us is an ethos with tenants that we follow, and we follow them exactly," she says. The guiding principle of farm-to-table dining is a belief in serving in-season local foods sourced from local purveyors. "The shorter the distance food travels, the better for everyone," she says.
Detroit's Fisheye Farms and Traverse City's Cherry Capital Foods are two of the suppliers Marrow works with today. Of those partnerships, Welch says that she and her team don't so much place food orders as ask their growers what they have to sell. "This week everyone has spinach and kale, so that's all over my menu," she says.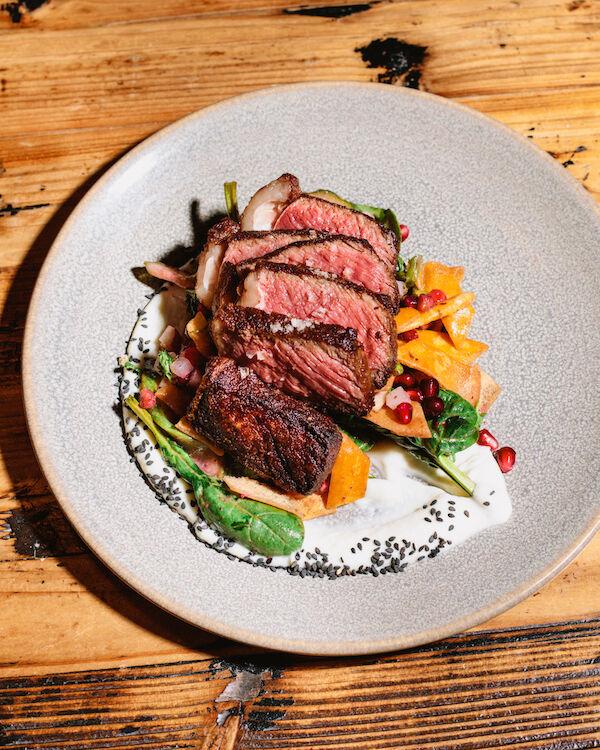 Marrow's approach to meat follows many of the same precepts. "We're a whole-animal butcher shop and restaurant," she says. "And when you're beholden to the whole animal, it changes everything." Rather than offer a set menu featuring the same popular cuts of meat — the filets and New York strips that diners are accustomed to ordering on-demand from traditional steakhouses — Marrow typically offers only one red-meat dish each night, and the featured cut varies depending on what they have in their larder or can source from local purveyors.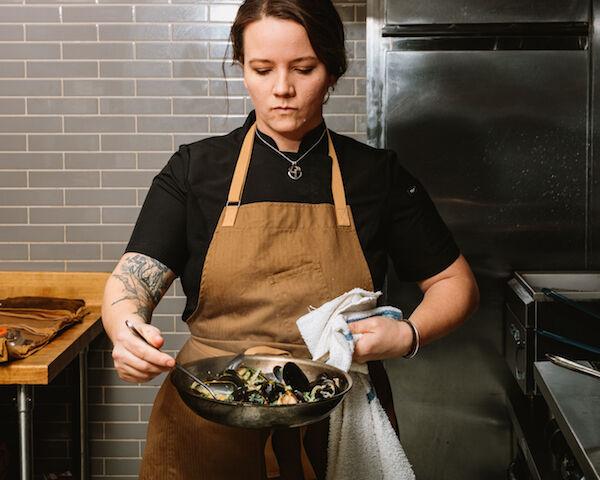 Portions are seldom the hulking 28- or 32-ounce cuts common at other steakhouses, and the meat may show up on a bed of salad or alongside vegetable accompaniments prepared with Asian flavors. "We're very much about 'Eat better meat less often,'" Welch says. "Some people come in and they want us to be a steakhouse or a barbecue joint — selling boxed meat — but we're neither. Our focus is on vegetables just as much as it is on meat."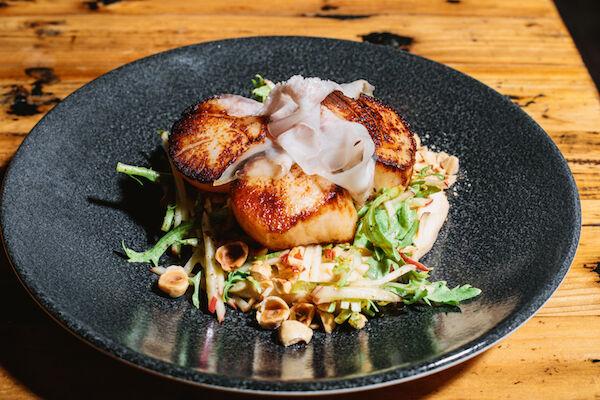 In many ways, Marrow is an epicure's steakhouse, a place where the finest local protein rubs elbows with glittering company but doesn't necessarily take center stage. It's also a restaurant that facilitates endless discovery; however often you go, the menu is likely to be different than it was during your last visit.
At the time of this writing, Welch, now 32, is still competing for the Top Chef crown — though actual filming ended months ago. However, she and the rest of the cast are sworn to secrecy, so she couldn't reveal any details about how far she makes it. But she was allowed to talk about other aspects of that experience. "I've learned I make a lot of ridiculous faces," she jokes. She reports that the show's editors do an accurate job of portraying the contestants' personalities and that spending time with so many accomplished chefs was an invaluable experience.
Did she feel much pressure? "I wanted to be a good representative for all the people at Marrow," she says. The kitchen at Marrow is a collaborative one, she says, and the menu is often divided up among a handful of chefs. "I felt some pressure to accurately show off what we do, but mostly I was having fun."
Finally, she says she wanted to set an example for other chefs like herself. "When I cooked as a young person, I was definitely the only female in the kitchen, apart from maybe the pastry chef," she says. "Thankfully now that's very much not the case." However, she says a lot of people in her profession may feel like they need to have a certain type of personality to succeed in the kitchen. "I'm more dorky and a softie, not a hard-ass, and that's something I wanted to bring to the stage on Top Chef," she says. "I wanted to show that anyone can do this — that anyone who wants to be great can be great."
Marrow
8044 Kercheval Ave, Detroit
Chef Sarah Welch makes dumplings to die for. Want to make these precious pockets of deliciousness at home? Get the recipe here.
Have you been to Marrow? Comment below and let us know your favorite dish!