Inside the Hazel Park spot that's 'reframing' what is means to dine out.
BY JACLYN TROP // PHOTOGRAPHY BY JOE VAUGHN
It almost sounds like a punchline: A food photographer renovates a commercial kitchen studio and ends up opening a restaurant instead.
As a food photographer for national magazines and award-winning cookbooks, Detroiter Joe Vaughn needed a studio with large windows, abundant natural light, and plenty of skylights. He and his wife Cari created a 4,000-square-foot space tucked behind FRAMEbar (formerly Joebar), the popular eatery they own in Hazel Park. But the couple soon discovered another use for the industrial kitchen and eclectic décor (think mismatched tabletops of marble, copper, and distressed wood) that photographed so well for The New York Times, Martha Stewart Living, Condé Nast Traveler, and Vaughn's cookbook collaborations: They realized it would be the perfect space to host events.
The opportunity to do so came in early 2017, when Detroit hotspot Takoi burned down and Chef Brad Greenhill moved into Frame for a seven-week "residency" with his team. With the studio transformed into a dining space, the Vaughns realized they were onto something.
"Our mission is to create a space where guests and chefs co-mingle and creative spirits find each other," Joe says.
Less than five years later, Frame has hosted hundreds of "experiences," from multi-course dinners by a rotating a cast of chefs and workshops to author appearances and more. Now it's headed into its busiest season yet with a full slate of programming, including a French-wine MasterClass with Frame sommelier's Sean Crenny; a tile-glazing class taught by Detroit's Pewabic Pottery, and a mixologist-led course on coffee and cocktails. And that's just the October lineup. (November will see a workshop on cocktail garnishes, while December features a Holiday Chocolate Lab with Pastry Chef Carla Spicuzzi, formerly of New York's Bouchon Bakery and Per Se.)
At a time when the pandemic has made restaurant-going stressful for some patrons, the Vaughns are busy putting the playfulness back into dining out. While Frame is among a handful of Metro Detroit restaurants offering more than "just" a meal, it sets itself apart with its prolific creativity and deep catalog of offerings. Take the Wednesday workshops, for instance, which range from pizza-making classes to oyster-shucking lessons to "The Art of Rolling," a three-month series of chemistry, art, and science classes hosted with New Standard, a Hazel Park cannabis dispensary. The workshops aren't all necessarily food-focused, but "they're all taught by 'makers,' " Joe says, including "artists, hot-sauce makers, botanists, and farmers."
The Vaughns have combined their backgrounds in branding, production, and editorial to bring a buzzy, highly curated approach to dining out. "We work up to a year ahead in programming," Joe says. "We're building an editorial calendar but with experiences that are food and drink related." (The magazine analogy is fitting, as Joe shoots for leading publications and Cari is a former Condé Nast editor.)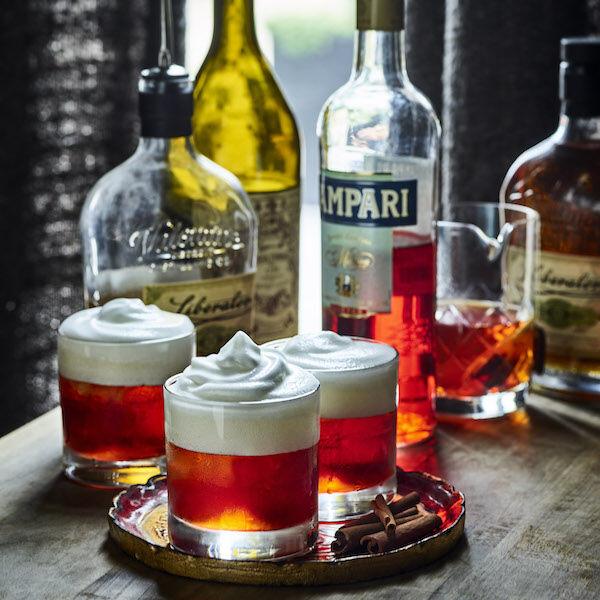 Joe Vaughn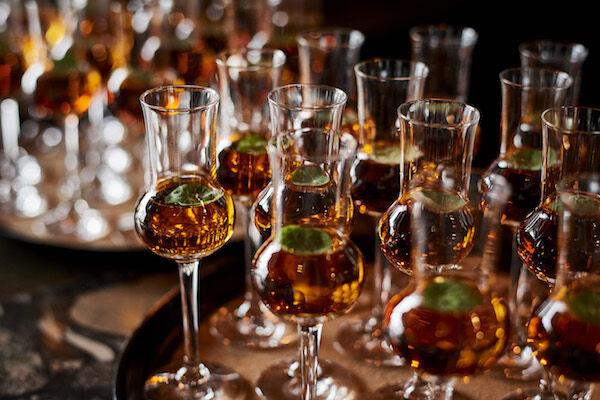 "We literally never stopped programming from the day we opened," he adds. Even last winter, the Vaughns held events in Frame's yard, adding yurts for cozy, out-door dining. "We never, ever got off of our mission to build a creative hub for chefs."
And that, perhaps, is the most exciting aspect of Frame, which features an open kitchen where diners can observe the chefs cook and plate. (The venue does two seatings per night, at 5:30 p.m. and 8:30 p.m. Thursday through Sunday, and tickets must be purchased in advance from Frame's website.) "Part of the fun of being a guest at Frame is that you are coming to see and eat the food from each chef," Joe says. "Think of it like buying tickets to a show."
"It's like a chef incubator," sommelier Crenny adds. "For a lot of young chefs, there's really no place for them to go and practice on a large-scale." (Chefs Kate Williams, of the now-closed Lady of the House, and George Azar, of Flowers of Vietnam, both previewed their restaurants at Frame.) "We offer them a playground to experiment."
For Frame's Resident Chef Michael Barrera, scouting for the restaurant's visiting chef program is a cornerstone of the role. "It keeps things fresher," says Barrera, who served as the culinary director for Heirloom Hospitality (which includes Prime + Proper Steakhouse in Detroit) and executive chef at Streetside in Birmingham before joining Frame three years ago. "I'm not going to cook a traditional Japanese or Korean meal. There are chefs out there that specialize in that, and we want to make sure that we give them a platform to speak and to share their heart and soul."
In addition to creating their own unique menus for each dinner, Barrera and the visiting chefs cultivate their own vibe, down to the music, flowers, and table décor. "We put our heads together to make beautiful luxury experiences," Crenny says. That could mean puzzling over something as intricate as finding a Sauvignon blanc with the perfect acidity to substitute as a squeeze of lemon over a slab of halibut. "It's an incredible creative challenge and a group effort to make the whole experience come together."
FRAMEbar
THE HOTTEST NEW RESTAURANT in Hazel Park is … somewhere you may have eaten years ago. Last month, Frame owners Cari and Joe Vaughn debuted FRAMEbar in the eatery formerly known as Joebar, the sandwich-and-cocktail spot they opened in 2017.
FRAMEbar — which shares a space with its namesake — is like Frame's more casual younger sibling; for one, there are no tickets or reservations required (although you can book a table in advance). What the two restaurants do have in common, though, is their commitment to hosting a rotating menu of themed food-and-drink experiences, with FRAMEbar planning for 12 different chef residencies every year.
The restaurant kicked off its run in September with Detroit chef Mark Camaj, who cooked up Italian small plates. On Oct. 13 it will launch its second rotation, a vegan ramen pop-up with chefs Ilan Hall — a former "Top Chef" winner — and Rahul Khopkar of Ramen Hood in Los Angeles. (Their residency wraps on Nov. 14.) A selection of wines and cocktails curated by Frame's sommelier and mixologist round out the menu each month.
"We are thrilled to be providing rotating menus by independent chefs for our guests," Joe says, "and supporting the hospitality industry, in a space to create, when we all need it most."
– Nicole Frehsee Mazur
Frame
23839 John R Rd, #2, Hazel Park