Detroit's Coriander Kitchen & Farm aims for ethical, affordable farm-to-table dining
BY MARKHAM HEID / PHOTOGRAPHY BY REBECCA SIMONOV
A turkey sandwich seems like an unlikely flashpoint for an argument. But on a recent Saturday evening at Detroit's Coriander Kitchen & Farm, a turkey sandwich — or rather, its absence — was enough to set someone off.
"It was 5 p.m. and we were out of turkey, and this woman was really freaking out about it," says Alison Heeres, co-owner and culinary head at Coriander, which opened last year in a former marina building on a canal near the Detroit waterfront. "I tried to explain that our turkey comes from a small farm near Mancelona and we can only get it twice a week, but she wasn't having it." Heeres sighs, sounding a little frustrated but also undaunted. "I don't think guests realize how serious we are about sourcing," she adds.
Coriander Kitchen & Farm, as its name states, is both a restaurant and a working farm. Heeres and co-owner Gwen Meyer tend a city-block-sized farm plot near Eastern Market. They grow their own lettuces, herbs, beets, tomatoes, and other produce — most of which ends up in their restaurant's dishes. What they can't grow themselves, they buy in-season from Michigan farms or producers. "We source from some other Detroit farms" — she mentions Black Dog Farm and Fisheye Farms — "and we order from some farms Up North," Heeres says. "Our eggs are from Stonehenge Farms, and for our proteins, we use local Michigan small-farm stuff from Cherry Capital Foods and Marrow."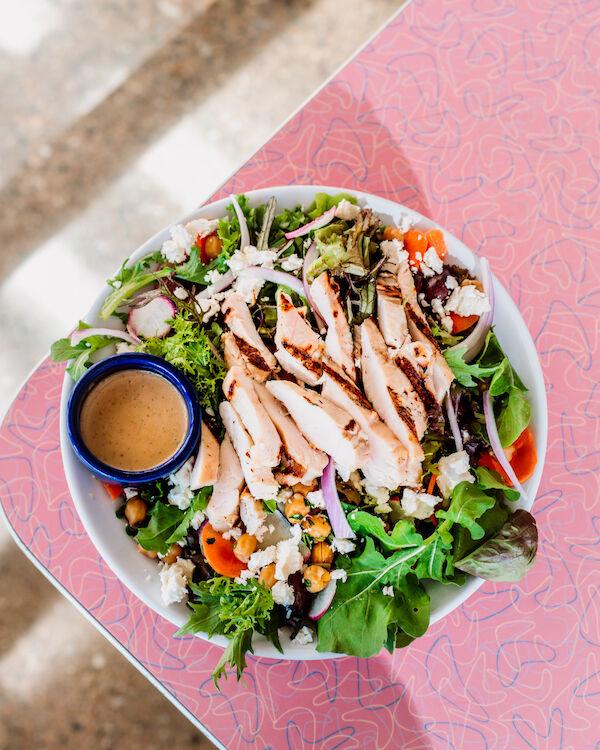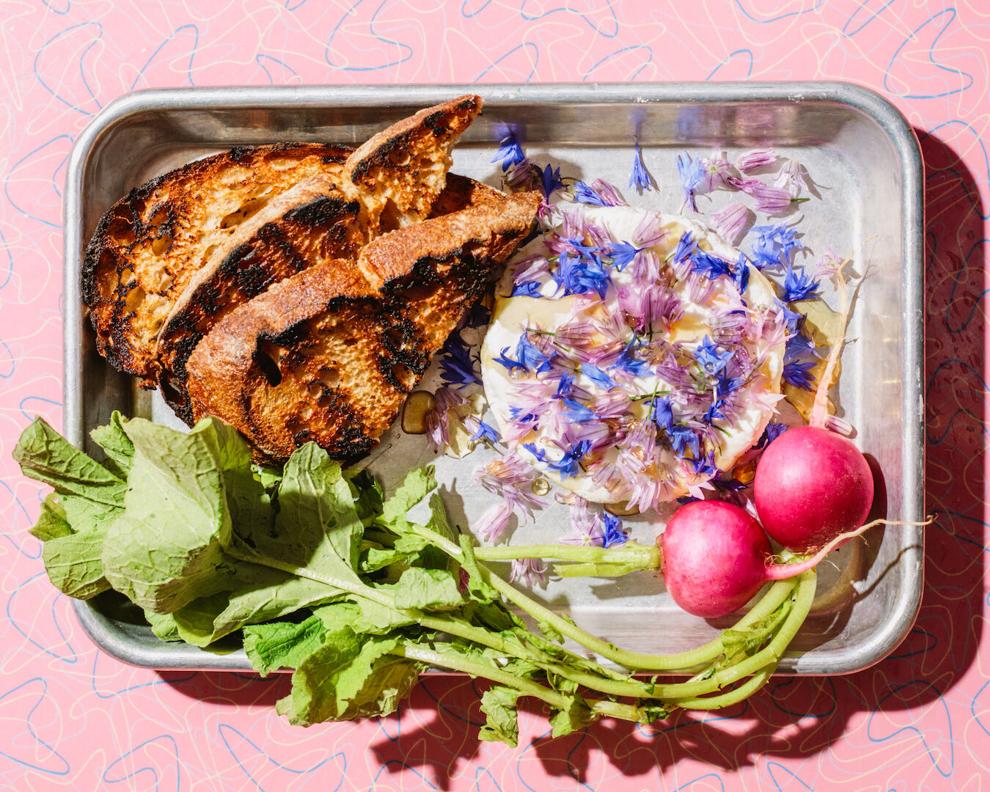 Coriander, like some other pioneering Detroit restaurants, is at the vanguard of a new movement — or maybe "philosophy" is a better word for it — that aims to fundamentally shift the way people dine out. One of the movement's core principles is that food should be local, in-season, and truly farm-to-table food, which reduces a dish's environmental footprint. "The final product matters, but the process of getting to the final product is just as important," Heeres says. "I think our ethos is making good food available while treating the people, the plants, and the animals as well as possible."
The fact that she mentions "people" first isn't accidental. "One of our goals is paying equitable wages to both front- and back-of-house staff," she says. Typically, servers and other front-of-house workers make more money than their counterparts in the kitchen. At Coriander, chefs are paid as well as servers. Every-one shares the tips.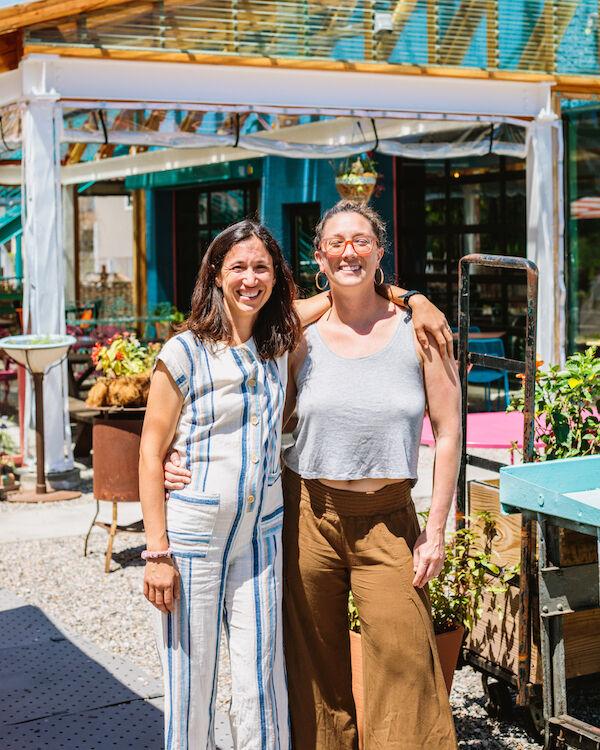 Heeres' and Meyer's egalitarianism also extends to their guests, who they feel shouldn't have to pay fine-dining prices for farm-to-table food. "We didn't want to be someplace you can only go for your anniversary," Heeres says. "We want to serve people good, simple foods without the pressure of it costing so much." A recent menu featured a farm-grown radicchio salad and chicory-spinach dip, as well as a burger, fried-fish sandwich, and a veggie chili made with pasilla peppers.
In an attempt to keep overhead — and food prices — down, Coriander uses an unconventional ordering system. The restaurant has no print menus, and guests input their orders themselves using an app and QR codes. While this can be surprising or even off-putting for some visitors, it's one of the reasons the restaurant is able to charge weeknight prices. "Farm-to-table has become synonymous with fancy food, but we're focused on quality and simplicity," Meyer says. "People call and ask what our dress code is, and we tell them shoes are optional — just come and relax and escape." The restaurant space itself has an invitingly rustic vibe, something more Key West than southeast Michigan.
While Heeres is head of the kitchen at Coriander, Meyer manages the farm side of the operation. The pair bought the land in 2015 and had to excavate it, lay down fabric barriers and woodchips, and then cover this with compost to ensure their soil was arable and uncontaminated. "It's a giant raised bed, basically," Heeres says. At first, they had no plans to operate a restaurant. Back then, Heeres ran a small catering business, and for a time the pair used some of what they grew in her dishes. They also sold their goods at farmers markets or to area restaurants. But then Meyer's husband purchased the marina building near the waterfront. He encouraged the pair to consider opening a restaurant. "We ran the numbers and it seemed like a stupid idea, but we fell in love with the location," Heeres says. "It's a magical space in the city that makes you feel like you're not in the city."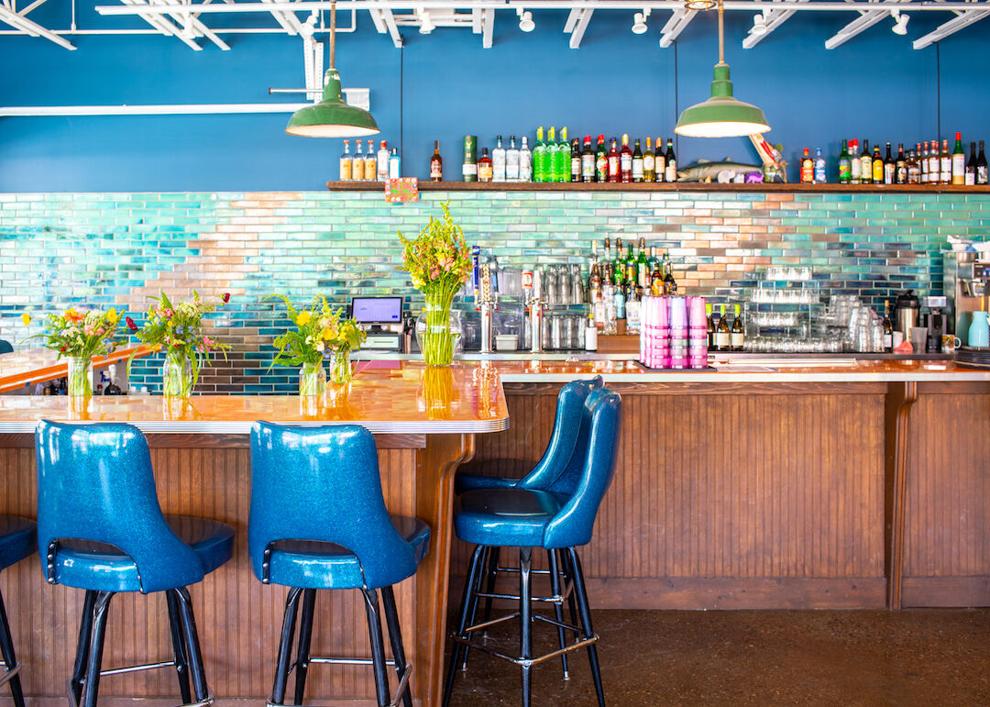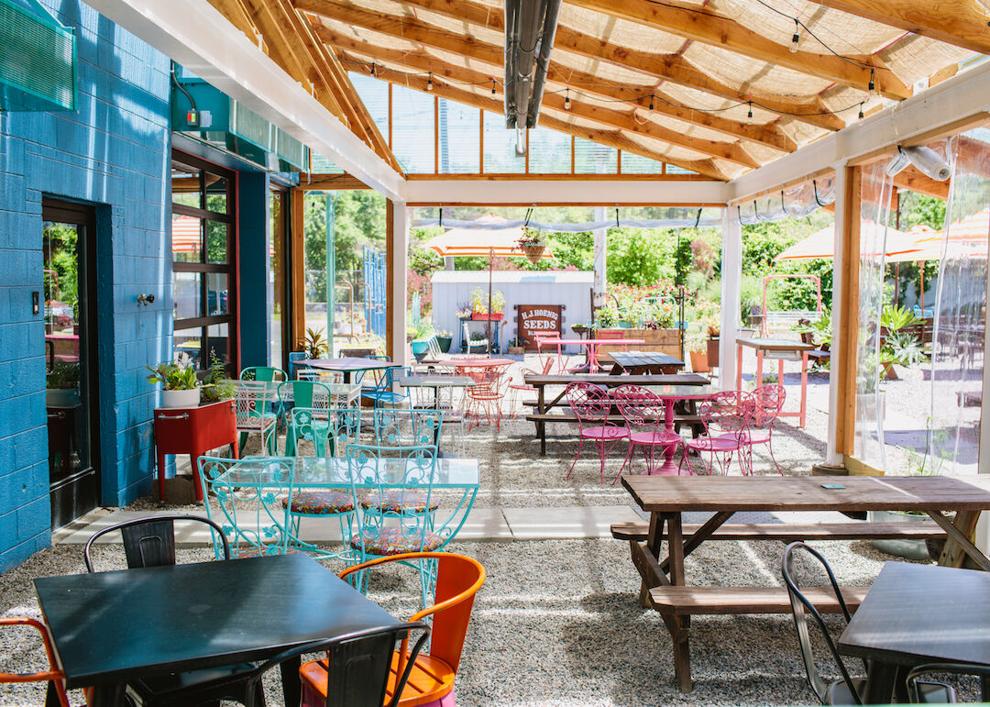 The two were committed to maintaining full ownership and control of their enterprise, and so they eschewed private investors in favor of small business loans and grants. Securing those was a challenge. "It was hard, but it might not have been possible at all in other cities," Heeres says. "Detroit has a focus on small businesses and trying to get funding to non-traditional owners." She mentions Motor City Match, Michigan Women Forward, the Detroit Development Fund, ProsperUs Detroit, and Hatch Detroit as some of the groups that helped Coriander get off the ground.
Like so many other businesses that opened last year, Coriander ran into pandemic-related delays and roadblocks. But they opened to acclaim in March 2021, and they've only gained momentum since then. "We created this with a lot of work and sweat equity, and a lot of coffee," Meyer says. "Growing food ourselves and knowing that Alison will prepare it in a way that's simple and beautiful and respects the sacredness of that vegetable — it's exciting and inspiring."
The two chose the name Coriander, which is a member of the parsley family, in part because it's one of the first seedlings to be planted in spring and also one of the last to survive in fall. Like their namesake herb, Coriander is in many ways out in front of the pack. If their early success is an indication, they're likely to be around for a long time to come.
Coriander Kitchen + Farm
14601 Riverside Blvd, Detroit
Click here to get the Coriander Kitchen & Farm recipe for chive flower, poppy seed and herb-rubbed goat cheese.