Inside the Great Commoner, Dearborn's hippest new brunch spot.
BY LEENA RAO / PHOTOGRAPHY BY REBECCA SIMONOV
Everyone knows Dearborn for its delicious (and, in some cases, James Beard Award-winning) Middle Eastern cuisine. But with the Great Commoner, a hip, all-day café that opened last May on a stretch of Michigan Avenue in downtown West Dearborn, the city is on its way to becoming a brunch destination as well.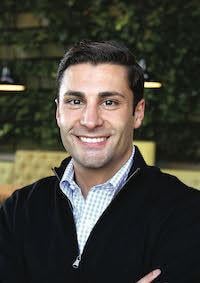 The Great Commoner is the brainchild of Sam Abbas, president of Dearborn-based
(which also owns Dearborn burger bistro
), and Zane Makky, Brome's executive chef. Abbas envisioned the restaurant as a "modern" brunch spot for both community members and Ford Motor Co. employees, 600 of which work in the building where the restaurant is located. "Sam knew that [Dearborn] was lacking a modern brunch spot," Makky says. "He felt that there was a huge opportunity [to create one]."
About that building: It's the historic, 125-year-old Wagner Hotel, which closed in the 1920s. Abbas, who chairs the Dearborn Downtown Development Authority, had been eyeing the building for his restaurant — "I've always admired the architecture," he says — so when Ford Land Development Corp. asked in 2018 if he'd be interested in creating a restaurant in the ground-floor space, he jumped at the chance.
"At first we planned for 2,000 square feet but the vision quickly got bigger," says Abbas, noting that the restaurant ended up about three times that size. He and Makky traveled the country for inspiration, scouring menus at popular brunch spots in Seattle, Austin, Los Angeles and San Diego. It's fitting, then, that the Great Commoner has an airy, contemporary California vibe, with sleek banquettes, luscious greenery, and modern wood furniture. Natural light fills the space, which also includes a circular espresso bar with seating for 14.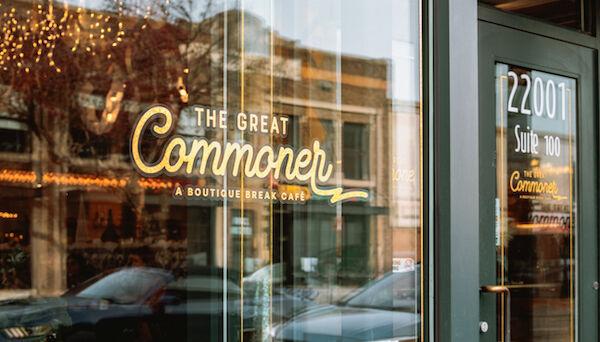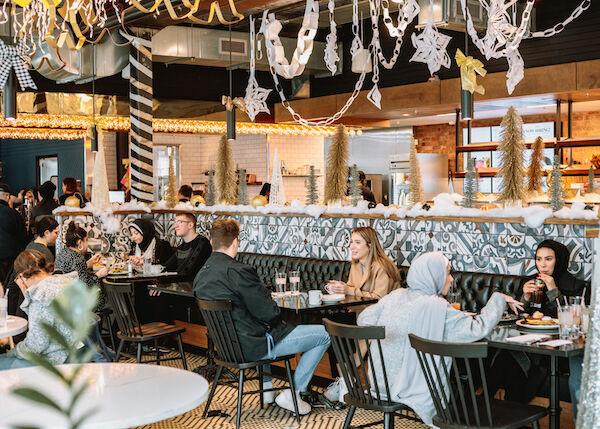 The overall vibe is comfortable and stylish, a place where diners want to linger over eclectic, elevated brunch classics — everything from steak and eggs with chimichurri sauce and chocolate praline French toast to fresh-pressed juices and coffee drinks (the Great Commoner is serious about its coffee, which is made from locally roasted beans).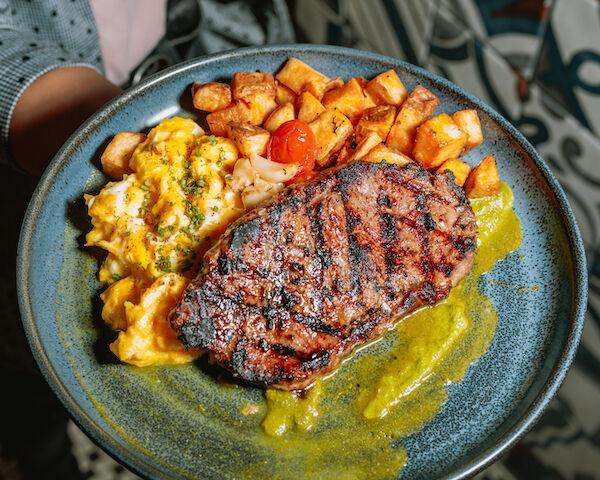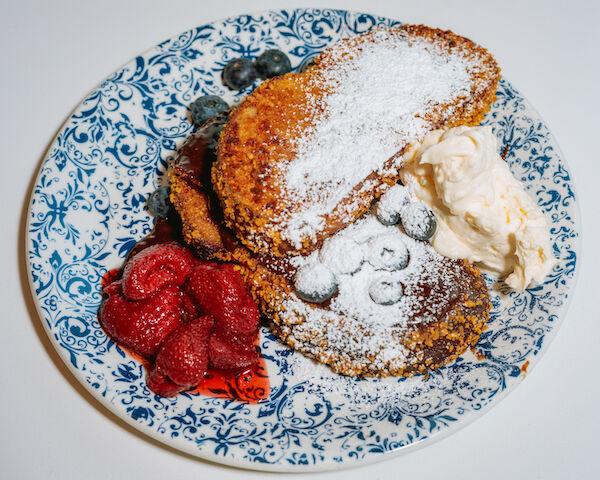 Aside from Makky's menu, fresh bread and pastries from Matt Knio — the master pastry chef behind Cannelle Patisserie in Birmingham and Detroit — were central to the restaurant's vision. Knio's baked goods are "a tier higher than anyone else's," says Makky, who's worked with Knio for years — he bakes the hamburger buns served at Brome Modern Eatery. For his part, Knio says Makky's creations bring an added "wow factor" to his pas-tries. "It's the best of two worlds," Knio says.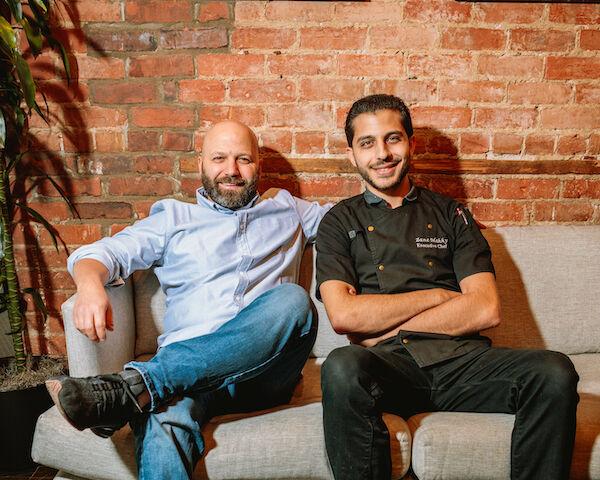 The Great Commoner's menu both has some-thing for everybody and manages to honor its Dearborn roots. Brunch staples like toast topped with cheese get a Middle Eastern twist: the Labneh toast, for example, features zaatar, Mediterranean olive, dehydrated mint, and fig jam. There's also Shakshuka (an egg dish with spicy tomato sauce and feta cheese said to originate in North Africa) and Ful Mudammas (a stew of fava beans, vegetables, and herbs that's an Egyptian staple). The restaurant avoids pork products out of respect for its large Muslim clientele while offering alternatives like beef and turkey bacon. "This is a melting pot type of menu," says Makky, who, like Abbas, is a Dearborn native. "We could have had a basic brunch menu with eggs and omelets," he adds. "But we wanted people to enjoy foods from these various regions of the world."
The Great Commoner is obviously satisfying local appetites: Despite the pandemic, Abbas says business has been booming since the restaurant opened. "We think that this is a pandemic-proof business model," he says, adding that the restaurant got a boost from its carry-out business. Part of that model, he notes, is launching grab-and-go eateries. With that in mind, he, Makky, and Knio recently expanded into Ann Arbor, opening a smaller version of the Great Commoner on Washington Street in November.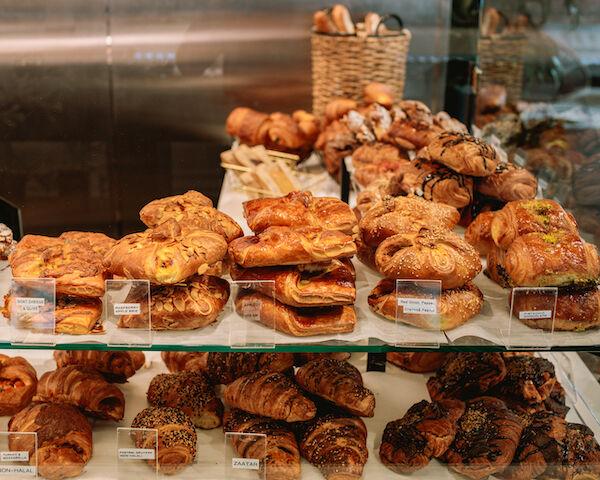 The team has also created a "commissary" warehouse and kitchen in Warren where Knio bakes his breads and pastries, and to-go orders such as soups, sandwiches, and salads are packaged before being delivered to the Ann Arbor and Dearborn locations. Abbas says the trio are also scouting other locations throughout Metro Detroit in hopes of opening smaller Great Commoner cafes.
In the meantime, Abbas and his team are expanding the menu at the original Great Commoner — dinner options will be available sometime early this year. The restaurant will be featuring seasonal salads, pastas, and, as one of its signature dishes, a dry-aged halal Wagyu steak. Says Abbas, "We want to bring chef Matt's unbelievable desserts and breads, as well as chef Zane's incredible savory menu, to everybody, in every neighborhood in Detroit."
Great Commoner
22001 Michigan Ave Suite 100, Dearborn