Photography by Jem Mellon
Since its opening in January 2022, Weiss Distilling Co. has quickly become a popular gathering spot in downtown Clawson. Home to a 1,500-square-foot micro distillery and speakeasy-style tasting room, Weiss Distilling produces a full line of high-end, additive-free spirits from the finest raw ingredients and showcases them on a lavish cocktail menu along with a small selection of spiritless mocktails and an array of other products made on-site, including house-made syrups, bitters, ice, and sodas.
The intimate bar seats up to 40 guests, encourages conversation, and features a moody, attention-to-detail vibe highlighted by a dramatic elevator entrance. Bar seats are available on a first come first served basis, while booth reservations can be made online. Adorned with a copper bar top, matching bar stools, wood tones, gold accents, and brass, the dim lighting, velvet seating, and pops of neon illuminate the gorgeous 5,300-square-foot establishment.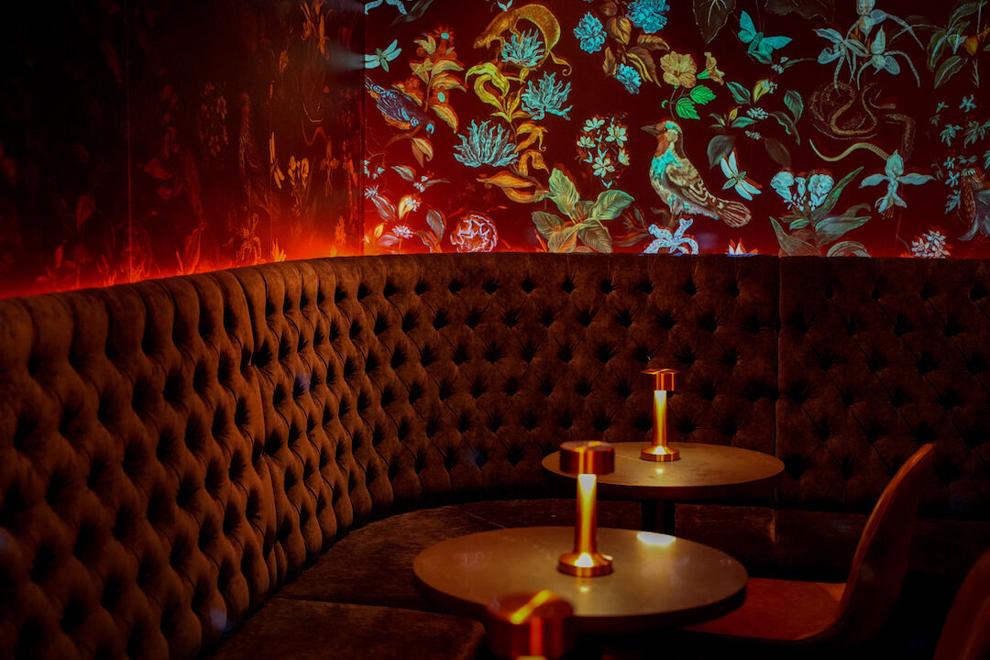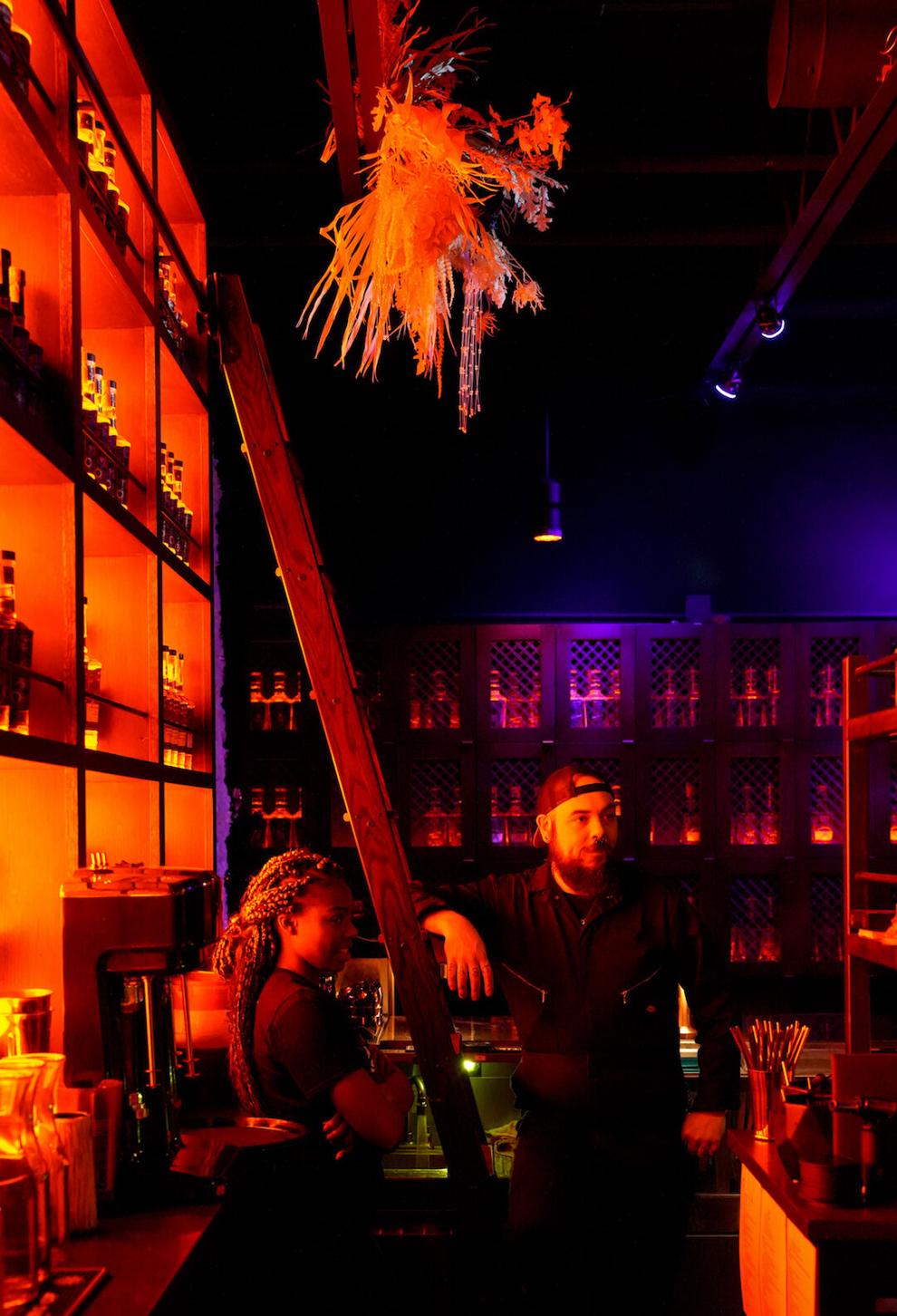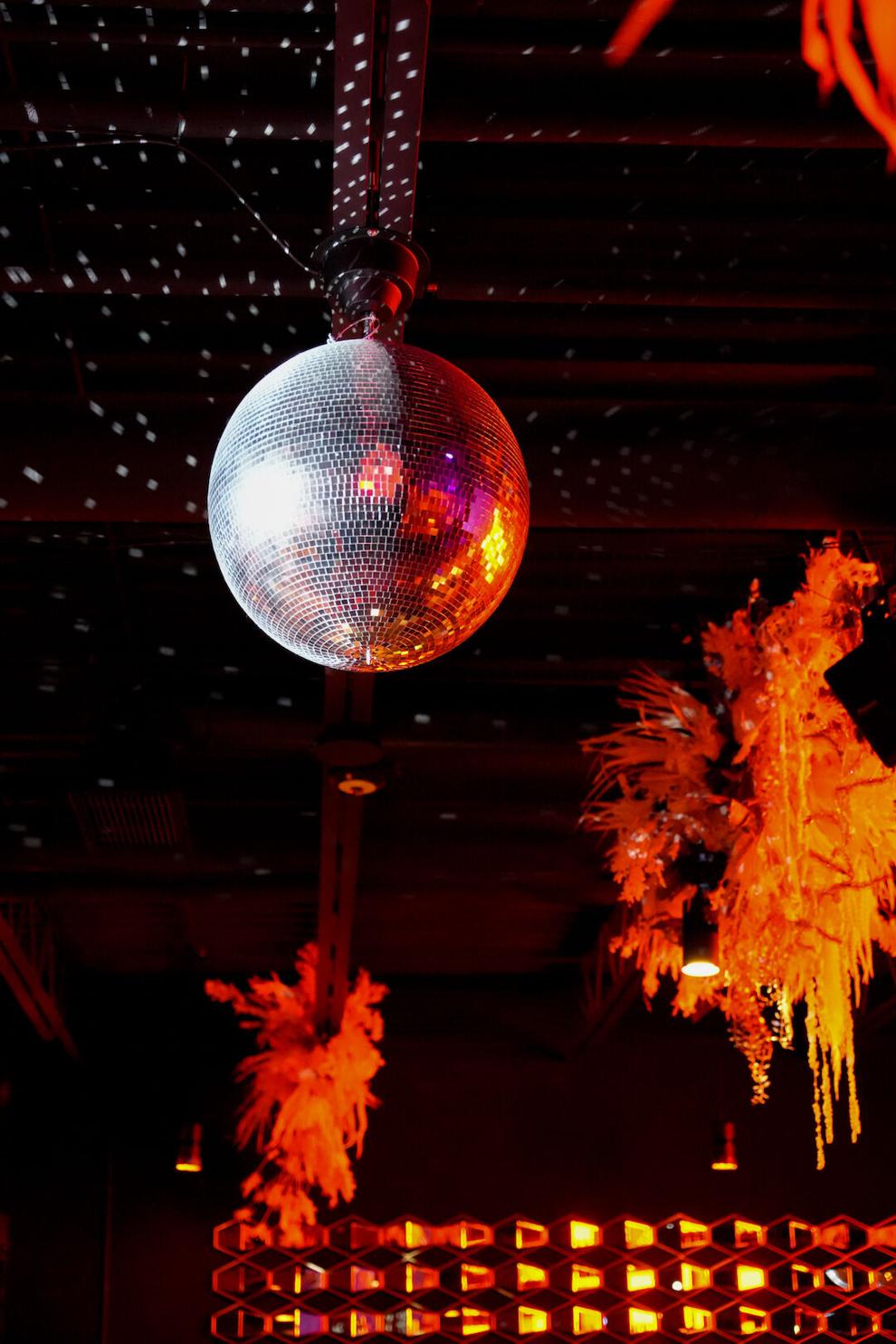 Founded by Dennis Weiss and managed by Shane McGrath, Weiss Distilling offers what it calls a "somewhat whimsical approach" to its spirits, boasting a tagline of "Magical Spirits with Legendary Quality." From the logo-adorned cocktail umbrellas and house-made ice hand-cut to the size of the Riedel glassware for each cocktail to the 50-plus Weiss bottles that line the shelves against the glowing orange backdrop, the speakeasy spares no detail in creating a lavish experience.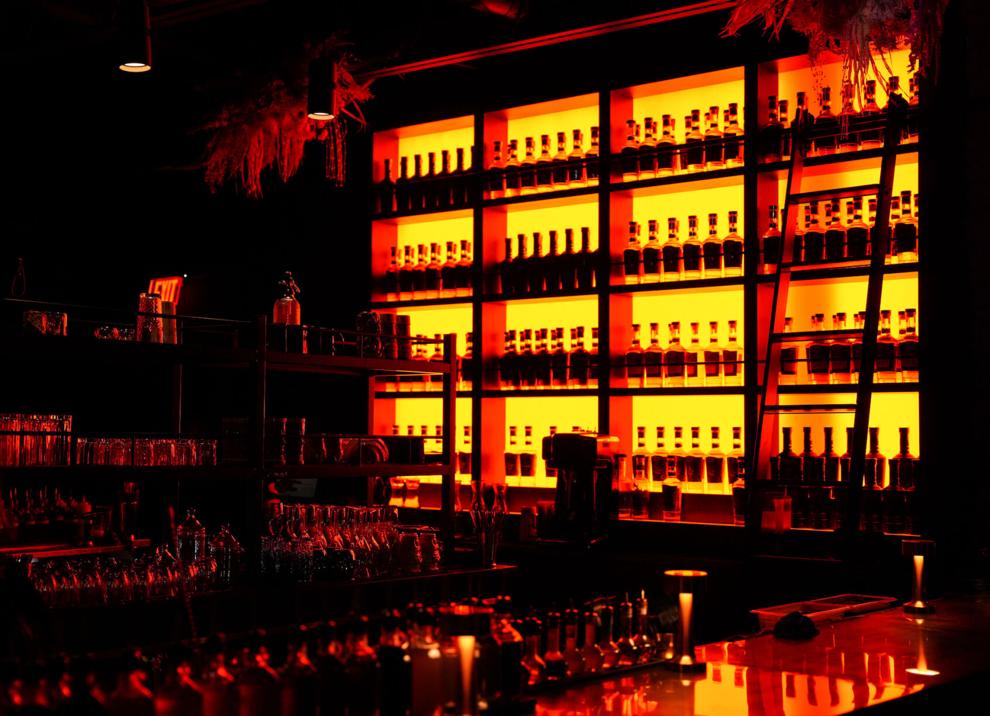 The springtime, spirits-forward menu offers 24 new, original recipe cocktails along with several fan favorites and is broken up into vodka, gin, rum, and moonshine selections. Here are three popular cocktails from the spring menu. 
---
Blackberry Sap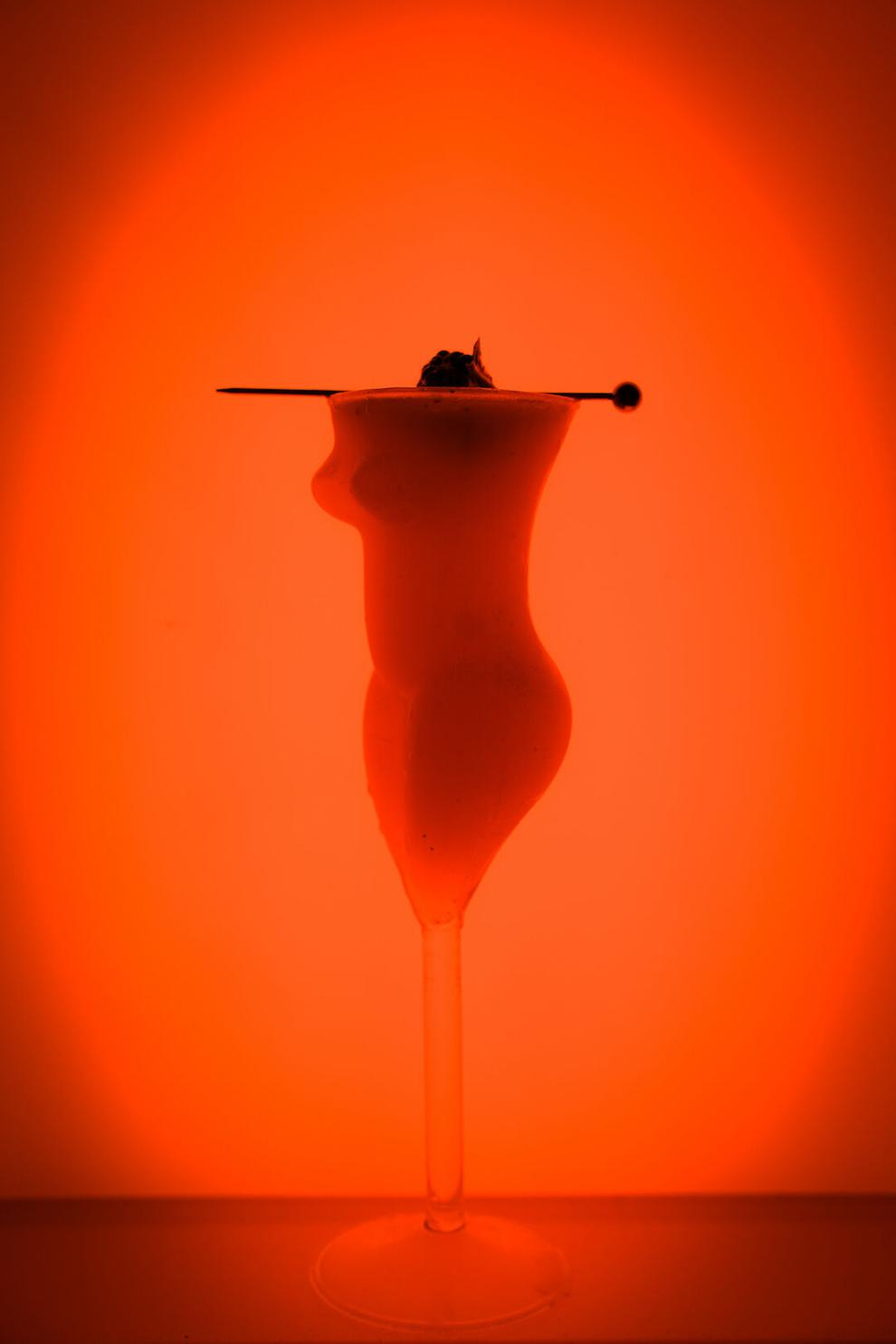 Blackberry Sap is a bright, effervescent cocktail that drinks juicy-sweet with a bite of fresh ginger on the backend. This cocktail is strained into a flute, topped with bubbles, and garnished with a sprig of mint and a fresh blackberry. McGrath says that it is a fun, flirty easy drinker and great for someone who loves a fresh taste without overbearing sweetness. The inspiration for this cocktail was the strong, female energy of artist Ari Lennox and the song with the same name. 
---
Tinderella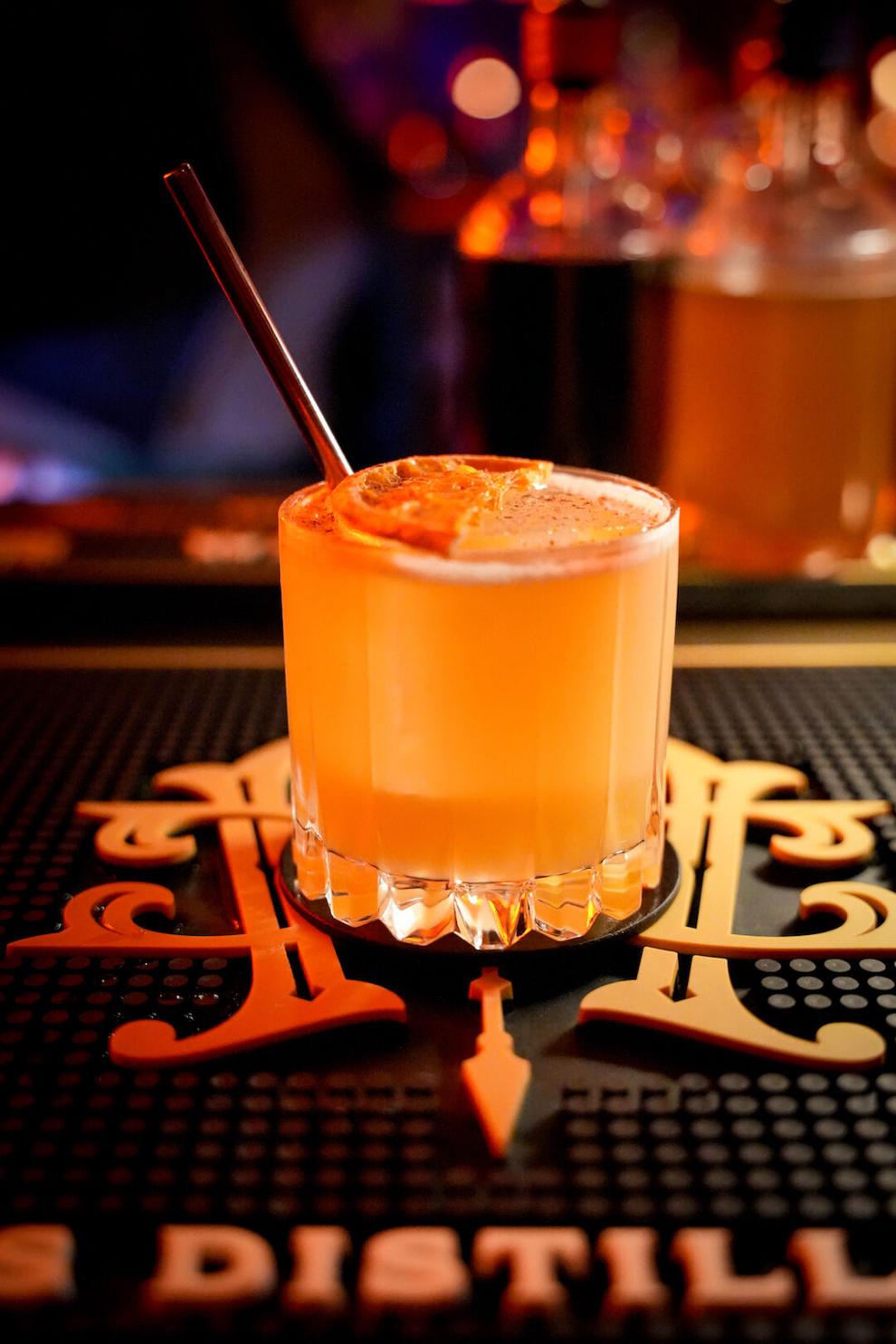 Tinderella is a balanced, round, and full-flavor dessert cocktail, which is strained into a rocks glass with a large ice cube and garnished with an orange slice and shaved dark chocolate. McGrath says that it is an easy, slow-sipping drink perfect for a nostalgic nightcap. Its flavors are inspired by Terry's Chocolate Orange.
---
Vanity Plate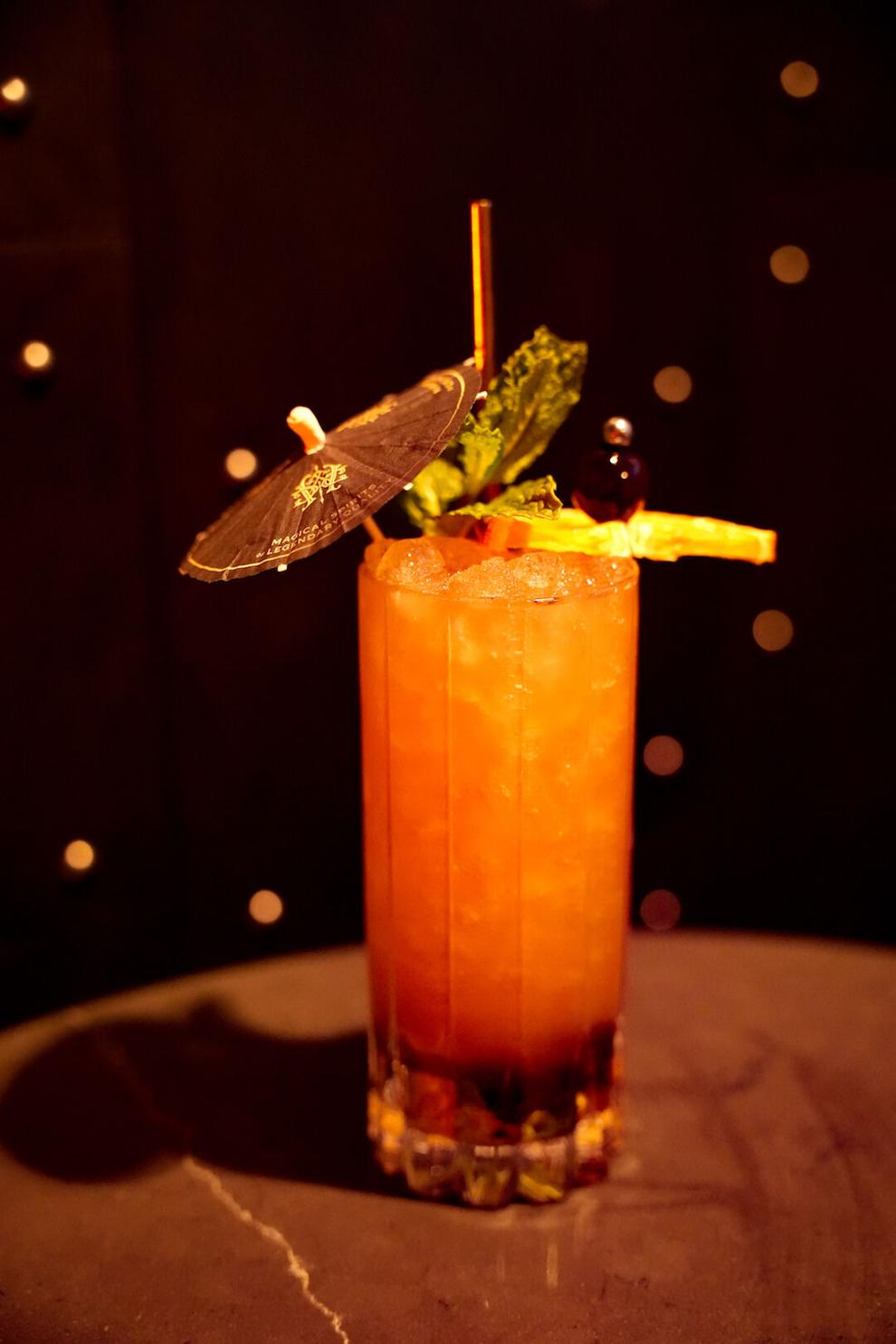 Vanity Plate is a juicy, herbal crusher built and swizzled in a Collins glass with a lot of crushed ice and garnished with cherries, fresh mint, and an orange slice. McGrath says this introductory bourbon cocktail "can cause guests to have thoughts of summer." Created for drinkers venturing into dark spirits for the first time, Vanity Plate also appeals to established bourbon-cocktail connoisseurs.
Weiss Distilling Co. is open Wednesday, Thursday and Sundays from 5 - 7 pm, and Friday and Saturdays from 5 pm - 12 am.  
34 14 Mile Rd, Clawson. (929) 484-3932 thewdc.com