Chef Javier Bardauil shares Barda's signature Rose Petal Beets recipe
Contributed by Chef Javier Bardauil
Barda's Rose Petal Beets Recipe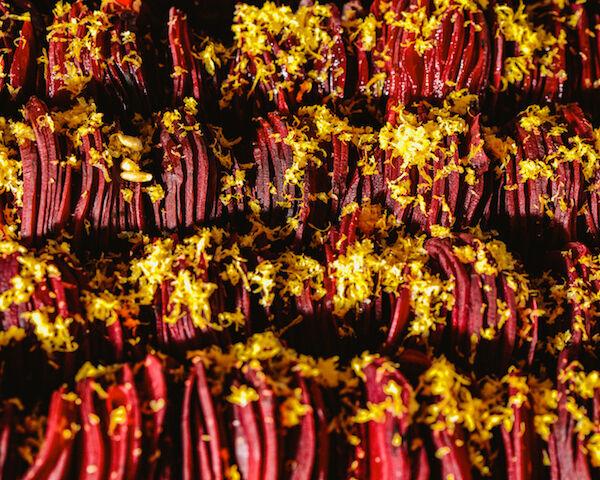 The Beets
Ingredients:
3-4 medium-sized beets
Tamari soy sauce
Balsamic vinegar
Extra-virgin olive oil, black pepper, ground coriander, lemon juice and zest to taste
Directions:
Preheat oven to 375 degrees.
Peel the beets.
Wrap them in tin foil and roast them for 30 to 35 minutes.
Let the beets cool.
Slice the beets very thin using a mandolin.
Season to taste with black pepper, coriander, lemon zest, lemon juice and olive oil.
Arrange the sliced and seasoned beets on a tray and slightly char them in a very hot oven—just 2-3 minutes under an overhead broiler.
Again, let them cool and then arrange the thin slices on a plate in the shape of a rose. Spray them with a spritz made from equal parts tamari soy sauce and balsamic vinegar. 
The Ajoblanco Sauce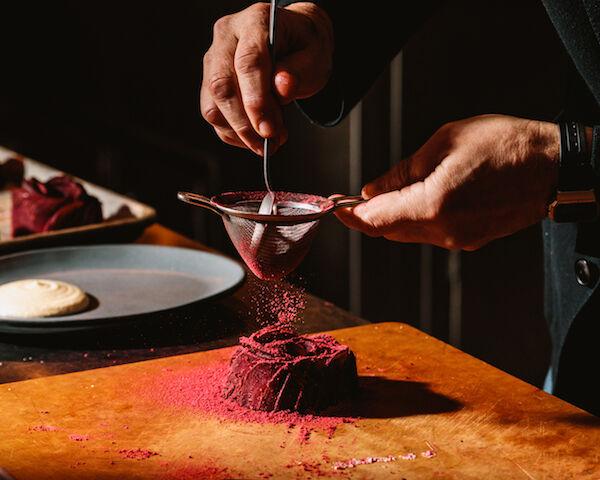 Ingredients:
3 cups almonds, soaked overnight
2 ice cubes
1 cup water
10 garlic cloves
1 cup white vinegar
1 cup extra-virgin olive oil
2 tsp salt
Directions:
Soak three cups of almonds overnight.
Blend with all the other ingredients until very smooth.
Keep it cold, and serve alongside the finished beets.
Click here to read more about Barda and co-owner/Chef Javier Bardauil and his partner Ignacio Gerson.
Did you make this recipe? Comment below and tell us how it turned out!