With Barda, Chef Javier Bardauil brings a taste of Argentina to Detroit
BY MARKHAM HEID
PHOTOGRAPHY BY REBECCA SIMONOV
The first thing you should know about Barda is that it's not a steakhouse. "I know that steak is the thing that crosses the mind of people when they think about Argentinian cuisine, but that's not what we're about," says Javier Bardauil, executive chef and co-owner.
And he should know: Bardauil is a native of Buenos Aires who relocated to Michigan in 2019 and this past June opened Barda, the Argentinian hotspot in the former Magnet space in Detroit's Core City neighborhood.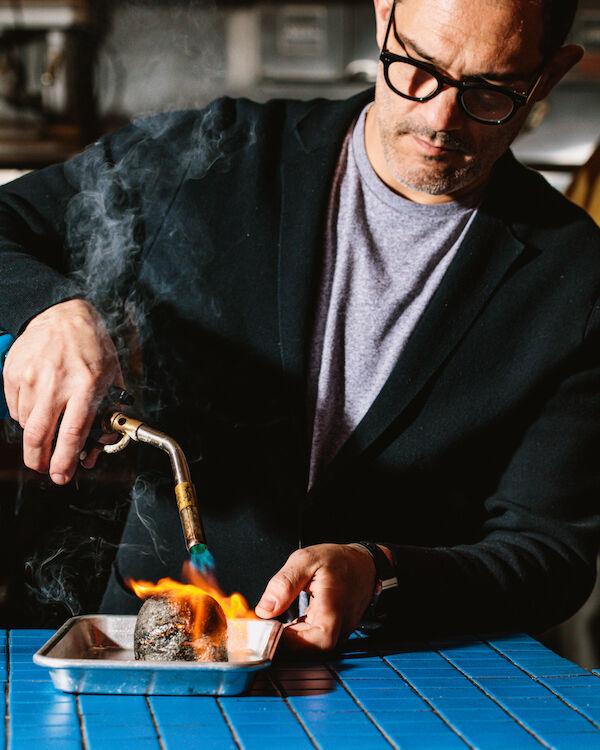 Detroit might seem an unlikely landing spot for a chef born and raised in the city of tango and 10 p.m. dinners. And Bardauil, who lives with his family in Bloomfield Hills, says that, at first, he was apprehensive himself. But his uncertainties faded once he'd spent some time here. "The culinary scene here was growing, and we saw the opportunity," he says. "And then I came a few times and fell in love with the city and the people."
The "we" includes Ignacio Gerson, Barda's good friend and the other co-owner of Barda (which also happens to be Bardauil's nickname). It was Gerson — a former travel executive and fellow Buenos Aires native — who first discovered Detroit after relocating for his wife's job and encouraged his friend to make the move.
The two had long talked about opening a restaurant together, and Gerson, who also lives in Bloomfield Hills, felt that the city was the ideal place to make their dream a reality. "We saw everything that was happening here, and we thought the uniqueness of what we wanted to do would bring us a lot of attention," Gerson says.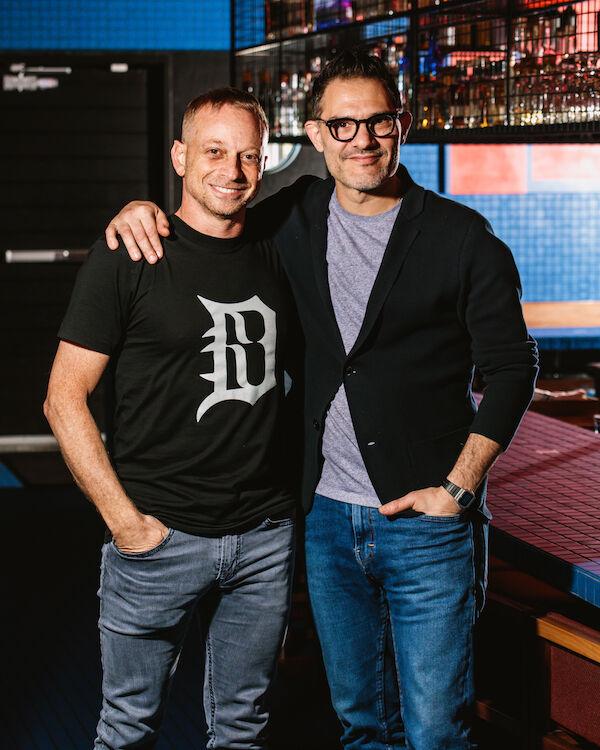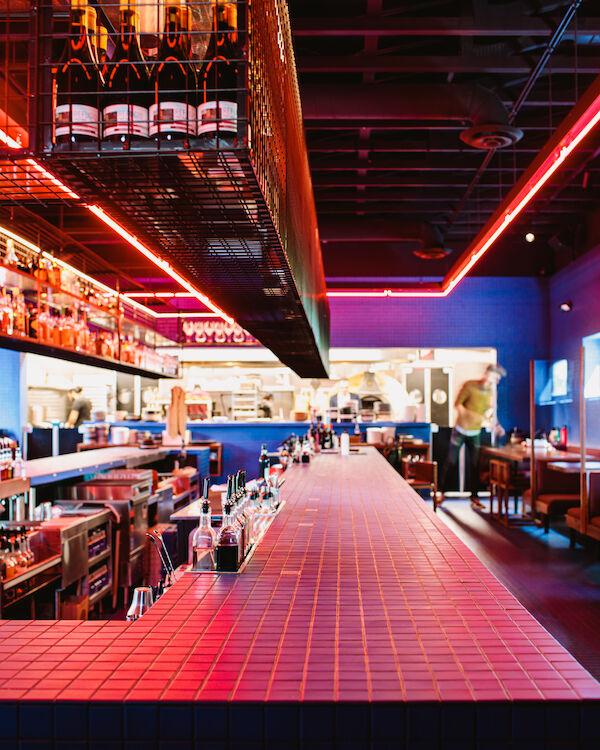 While there are meat dishes on Barda's menu, Bardauil says that his vegetables tend to take center stage. He considers his glazed beet starter to be his restaurant's signature dish. "We cook the beet three different ways — including in our wood oven," he says. The sliced beet is eventually arranged in the shape of a rose and finished with a dusting of dried raspberry and an ajoblanco sauce made with almonds, garlic, and vinegar. "You have this contrast between the sweetness of the caramelized beet and the sharpness of the sauce," he explains. "So from the presentation to the flavor, there are a lot of interesting things going on."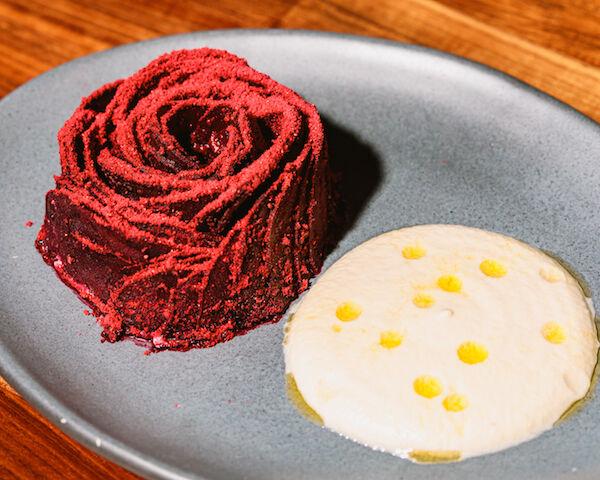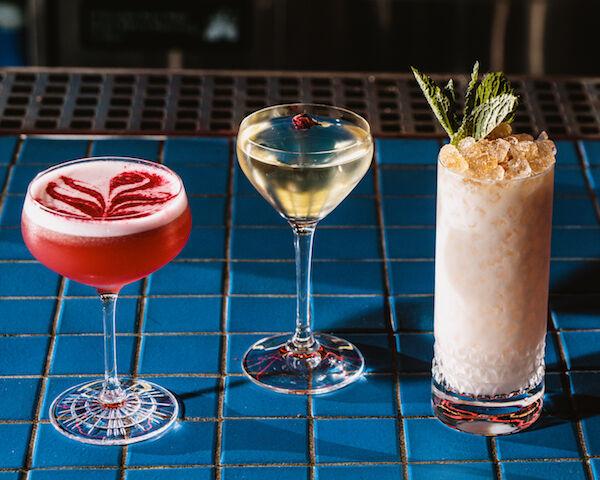 Bardauil's resume, too, is interesting: After attending culinary school in Buenos Aires, he worked under Francis Mallmann, who has long been Argentina's most celebrated chef. "I was one of the chefs who helped him open Patagonia Sur [in Buenos Aires]," Bardauil says of Mallmann. "He was my mentor, which was amazing for me."
Mallmann is renowned for a cooking style that utilizes almost-primitive techniques — cooking animals on upright spits around bonfires, for example, or burying vegetables in the earth alongside hot coals. "Cooking with fire is a reflection of who we are," Bardauil says of Argentinians. "Every Sunday, in every house and cantina, you're going to find people drinking and eating around an asado" (an open fire pit with a grill for cooking food).
"I'm not cooking in a white jacket, and I don't have any issues blending styles or trying new things. If something tastes good, that's what I care about."— Javier Bardauil
He says that fire is also at the heart of everything he does in his kitchen at Barda. "If we want to make scrambled eggs here, we build a fire," he says, only half joking. "Burning wood has a presence. You feel it when you're here, and the food of course gets the smell and the flavor from the burning wood and the smoke." He says that careful, deliberate charring is also a big component of many of his dishes. "When you char a vegetable or meat just the right amount, you can taste the food in a different way. It's another layer of flavor."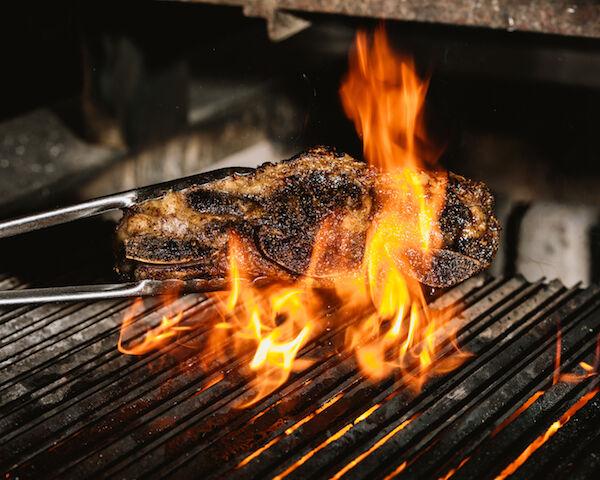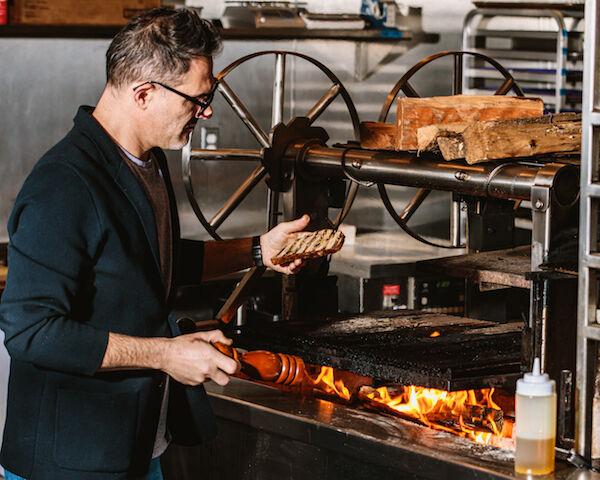 Bardauil's influences are not strictly South American. Though his career has allowed him to crisscross that continent — he's worked in both Uruguay and Chile — he also studied pastry making in Paris and worked as a chef else-where in Europe. The breadth of his professional experience is apparent on one of Barda's recent menus, where appetizers included Peruvian potatoes, a zucchini ceviche, and burrata served with salmon roe, fig, and chives. There was also a "Burnt Alaska" — Bardauil's playful take on the famous flambéed dessert. "I don't have boundaries or pre-concepts about what is good or wrong," he says. "I'm not cooking in a white jacket, and I don't have any issue blending styles or trying new things. If something tastes good, that's what I care about."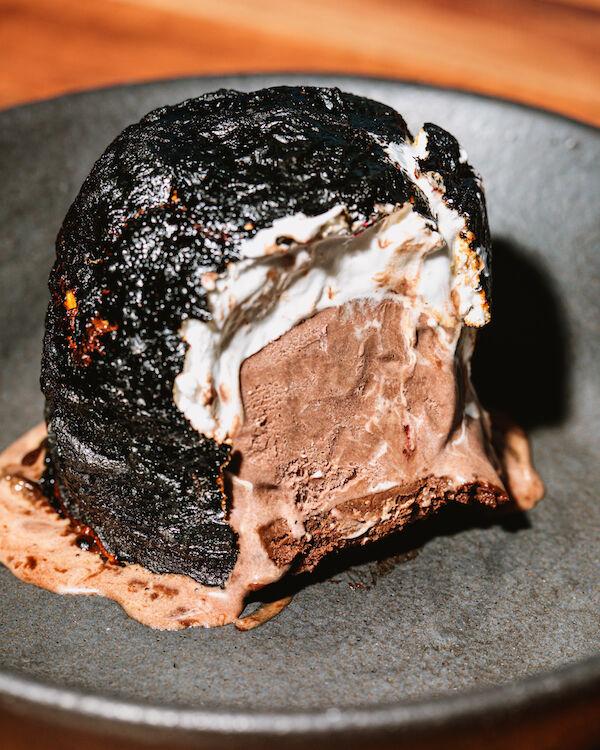 Though Gerson initially lured him to Detroit, Bardauil says it was Anthony Lombardo — the co-owner and executive chef at Midtown's Shewolf — who helped him find a home for his cooking. (The pair met in 2020 at a pop-up where Bardauil was cooking.) "I call him my godfather because he treats me like family," Bardauil says. "He showed me the city and the culinary scene." Lombardo also introduced him and Gerson to developer Philip Kafka, who owns the space that Barda now occupies.
Speaking of the space, Bardauil says that aside from the food, he hopes that people are drawn to his restaurant because of the "vibe" that he and Gerson have worked so hard to create. "What we're doing here is very Argentinian — very warm and comforting, like you're with friends around the asado," he says. "We want to share a part of our country and our culture."
Click here for Chef Javier Bardauil's Rose Petal Beets with Ajoblanco Sauce.
Barda 
4842 Grand River Ave, Detroit
Open Thursdays through Sundays, 5 – 10 pm
Reservations are recommended