From island getaways and tiki boat tours to park-hopping, riverfront retreats, tasty treats, and more, make your summer shine with good times in the Great Lakes State
BY JANE ASHER / FEATURED PHOTO BY YANJUN TAN
TAKE A TALL SHIP ADVENTURE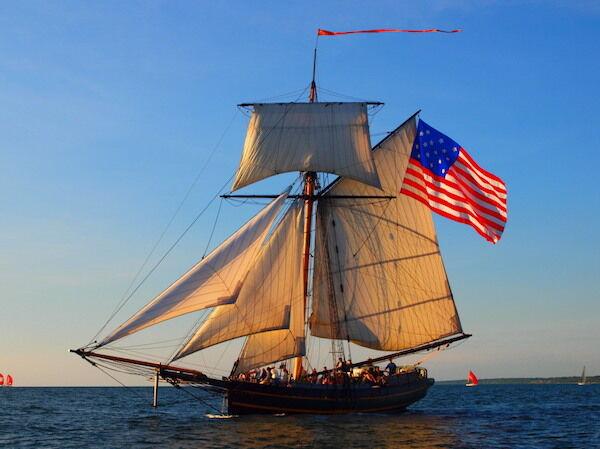 Explore Grand Traverse Bay aboard the Manitou, a replica of an 1800s coasting cargo schooner, or on the beautiful 60-foot Wind Dancer, both of which offer regular excursions out of Traverse City.  tallshipsailing.com
Venture to The Michigan Maritime Museum in South Haven where you can meet a fleet of replica and historic vessels, visit their on-water exhibits, and cruise Lake Michigan aboard the Friends Good Will, a replica of an 1810 merchant ship that was built in 2004.
Sail the Saginaw Bay on board the Appledore IV or the Appledore V, two impressive tall ships owned and operated by The Bay City-based nonprofit organization Bay Sail. baysailbaycity.org
VISIT THE DOW GARDENS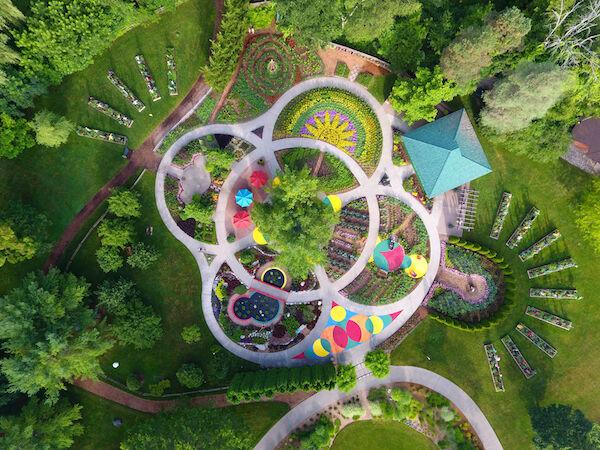 Sprawling 110 acres, Dow Gardens is one of Michigan's most dazzling botanical displays, especially in the summer months when everything is in full bloom. Home to an estate garden, a children's garden, and The Pines — the historic home of Herbert and Grace Dow — as well as many meandering paths, footbridges, and water features, it's the perfect place to explore and enjoy nature's beauty.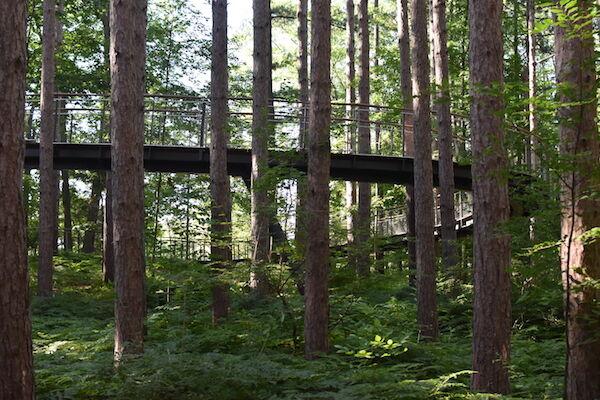 Photo courtesy of Dow Gardens
Whiting Forest of Dow Gardens spans 54 acres and features woodlands, ponds, meadows, an apple orchard, and the Nation's largest canopy walk. Plus, the 5,020-square-foot, newly remodeled Alden B. Dow-designed conservatory is scheduled to open late this summer. dowgardens.org
ATTEND A SUMMER FESTIVAL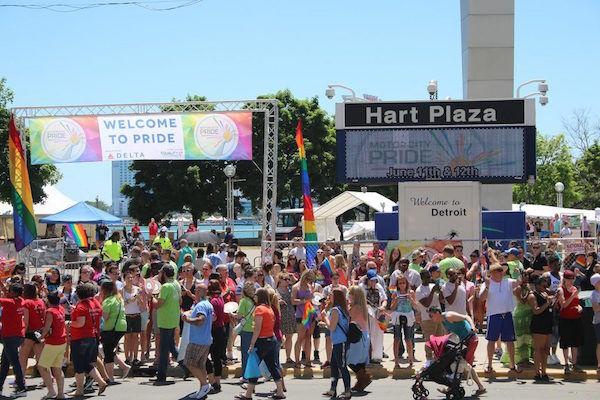 Returning to June Pride Month for the first time since 2019, the Motor City Pride Festival in Detroit's Hart Plaza will commemorate the 50th year since Detroit's first LGBTQ+ march with an epic celebration of equality featuring a parade, music, family activities, and more. motorcitypride.org
Michigan produces the most asparagus in the U.S. — up to 23 million pounds annually — and Oceana County, the self-proclaimed "asparagus capital of the world," has been celebrating the green vegetable at the National Asparagus Festival since 1974. nationalasparagusfestival.org
Get in fiesta mode and enjoy four days of tacos, tequila, music, mariachis, and more at the first-ever Royal Oak Taco Fest. royaloaktacofest.com
Featuring 150 events and activities, including parades, cherry pie-eating contests, and more, the National Cherry Festival in Traverse City will be in full swing this year as it marks its 96-year anniversary. cherryfestival.org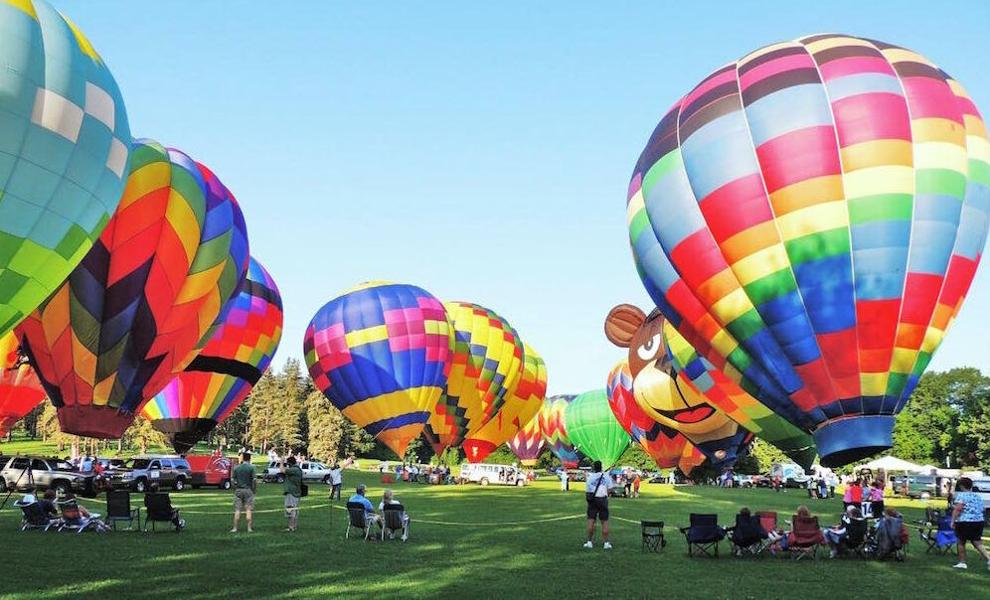 With morning and evening launches, as well as nightly balloon glows at dusk, the Jackson Hot Air Jubiliee is a magical event. hotairjubilee.com
The 10-day Grand Haven Coast Guard Festival honors men and women serving in the U.S. Coast Guard and celebrates Grand Haven's designation as the first Coast Guard City in the nation. The festival events and activities include a parade of ships, ship tours, a carnival, several concerts, and more. tickets.coastguardfest.org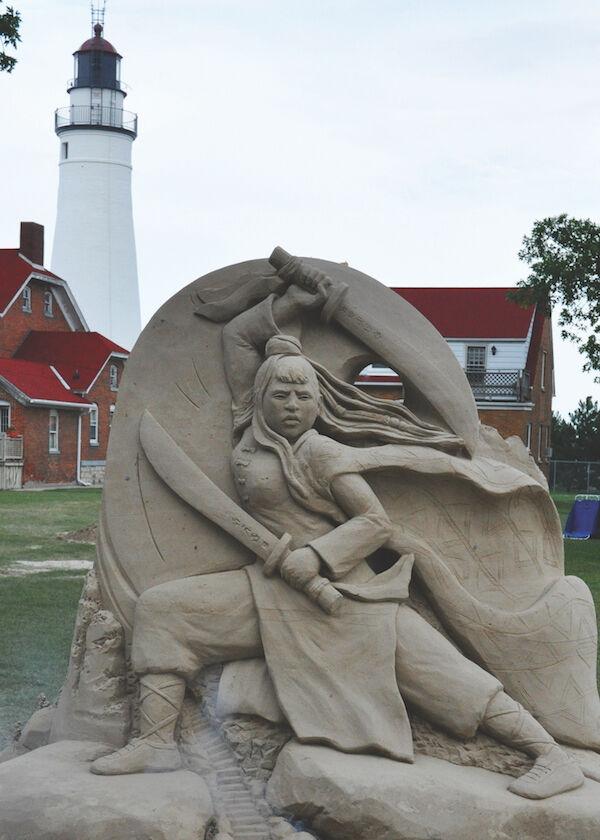 Held at the foot of the Fort Gratiot Light-house in Port Huron, the eighth annual Blue Water Sandfest will host Michigan's first and only master sand sculpting and advanced amateur sand sculpting competition, in addition to free sand-sculpting lessons, a quicksand speed sculpting show, live music, and several other fun, sand-filled activities. bluewatersandfest.com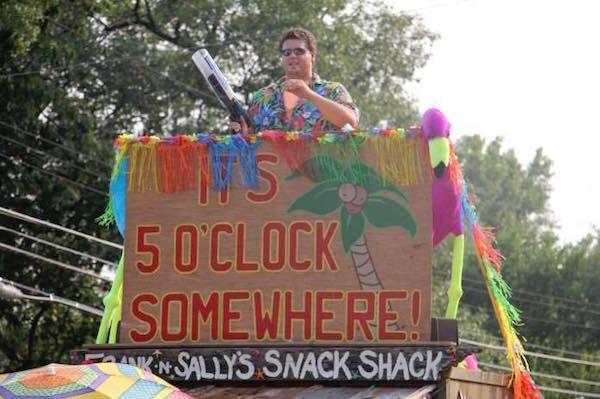 Live music, parrots, dozens of contests and tournaments, a parade, and oh so many cheeseburgers — what's not to love about the annual 10-day Jimmy Buffet-inspired Cheeseburger in Caseville Festival? casevillechamber.com; facebook.com/cheeseburgerincaseville
HAVE A TIKI BOAT OR PEDAL BOAT PARTY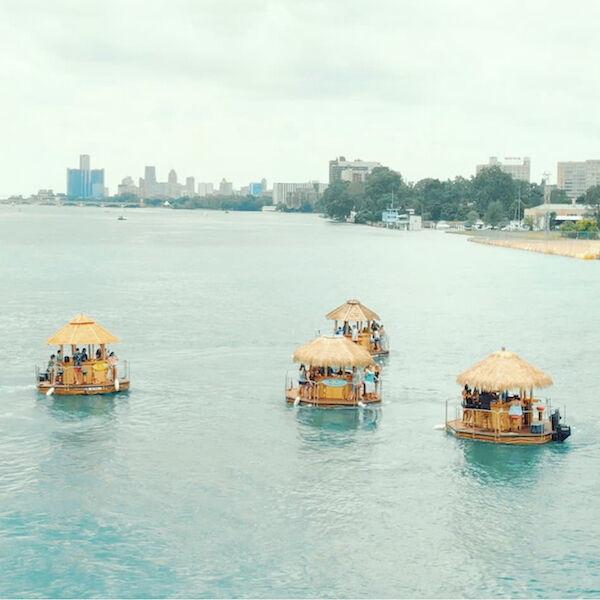 Take a tiki boat tour in Detroit, St. Clair Shores, or Wyandotte. Gather a group of friends, pack up all your favorite drinks and food, and party island-style aboard your own floating paradise. alohatikitours.com
Take a turn on the Harbor Hopper, a cycle boat with a high-top, mahogany galley bar, pedal bar stools, and plenty of room for you and your friends. Departing from the Harbor Shores Marina in St. Joseph, this pedal pub boat travels the St. Joseph River along the Morrison Channel and the old Benton Harbor Shipping Canal. sjcycleboat.com
Closer to home, the Detroit Cycle Boat has a 16 passenger pedal-powered boat for a cruise along the Detroit River, complete with Captain and Deckhand. This is a fun adventure for all ages and can be tailored to your group. detroitcycleboat.com
KAYAK TO TURNIP ROCK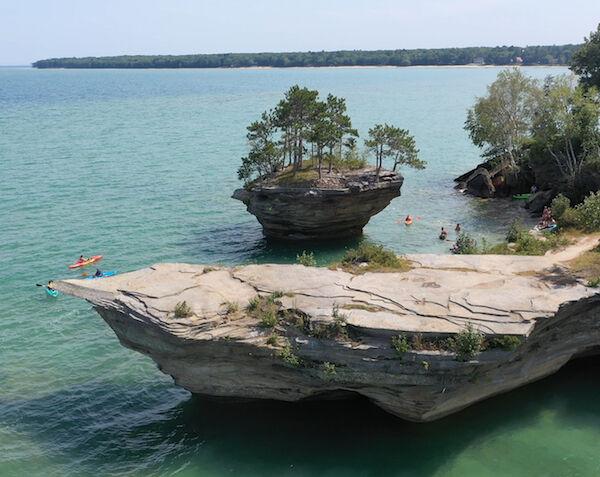 Photo courtesy of Port Austin Kayak
Kayak to Turnip Rock, which is located in Port Austin just a few yards offshore in the shallow waters of Lake Huron. This gravity-defying rock with 20-foot-tall trees growing out of the top is truly a sight to behold and worth the 7-mile out-and-back trip via the Pointe aux Barques trail. portaustinkayak.com
TRY STAND UP PADDLE BOARDING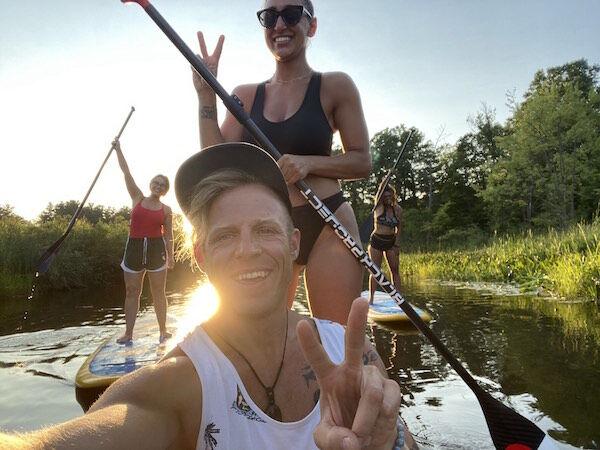 Photo courtesy of That's WaSUP Paddle Board
Test your core strength and your balance — and have an unforgettable, water-filled experience — atop a stand-up paddle board (SUP). From introductory lessons and SUP yoga drop-in sessions to hourly and all-day rentals, there are so many options for enjoying this popular whole-body workout. thatswassupdetroit.com; gameonpaddleboarding.com; detroitriversports.com
SATISFY YOUR SWEET TOOTH WITH OVER-THE-TOP ICE CREAM TREATS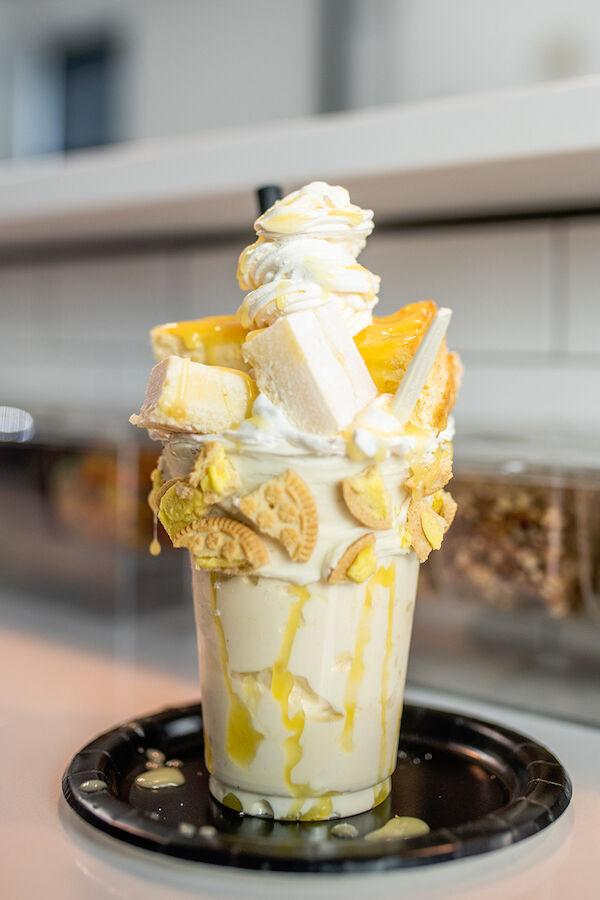 July is National Ice Cream Month, but who says that you can't celebrate all summer long? Beat the heat with an Extreme Milkshake from Bad Habit in Grand Haven or M Street Baking Company in Howell or Novi.
Chill out with some alcohol-infused ice cream from Ice Cream Detroit, which is opening a brick-and-mortar in storefront in Midtown on July 17!
Visit Modern Cone in St. Clair Shores and savor the Cereal Killer Ice Cream Stacker or one of their other many epic creations.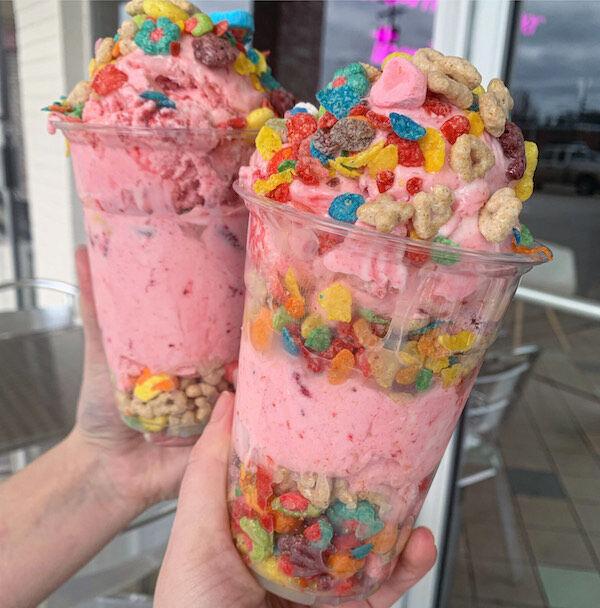 If you're looking for something creamy — and caffeinated — try the Affogato at Momento Gelato, Corkown's newest gelato and coffee shop.
For a classic cone or cup, pop into Milk & Froth in Detroit and get a scoop — or two — of their artisanal small batch ice cream; it's all made from scratch without any chemical or artificial additives, and they have delicious vegan options.
HEAD TO A SUMMER ART FAIR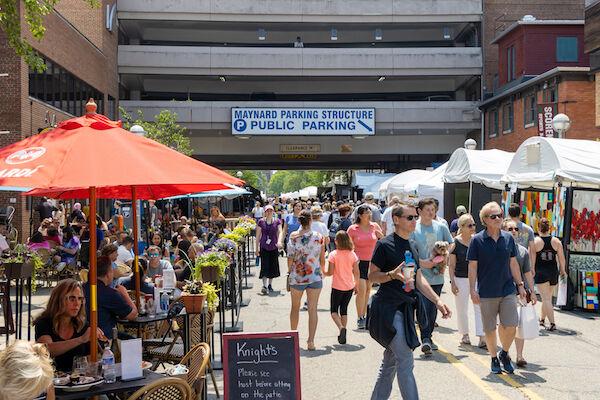 Photo by Camren Clouthier, courtesy of Ann Arbor Art Fair
From the nationally known Ann Arbor Art Fair to smaller, more local fairs like the Palmer Park Art Fair in Detroit or Art on the River in Port Huron, summer in Michigan is THE place to get to know artists big and small all over the state. Click here for more details on some of the art fairs listed below.
June 4-5 Palmer Park Art Fair, Detroit
June 10-12 Art on the River, Port Huron
June 11 Ella Sharp Museum Art, Beer, and Wine Festival, Jackson
June 11-12 Flint Art Fair
June 24-26 Grand Haven Art Festival
June 25-26 St. Clair Art Fair
July 8-10 Art in the Park, Plymouth
July 13-16 Wyandotte Street Art Fair
July 21-23 Ann Arbor Art Fair
July 30-31 Orchard Lake Fine Art Show, West Bloomfield
August 6 Art in the Park, Holland
August 6-7 Belle Isle Art Fair, Detroit
August 12-14 Art in the Village, Milford
August 13-14 Shelby Township Art Fair
August 27 Hazel Park Art Fair
VISIT 13 METRO PARKS IN 13 WEEKS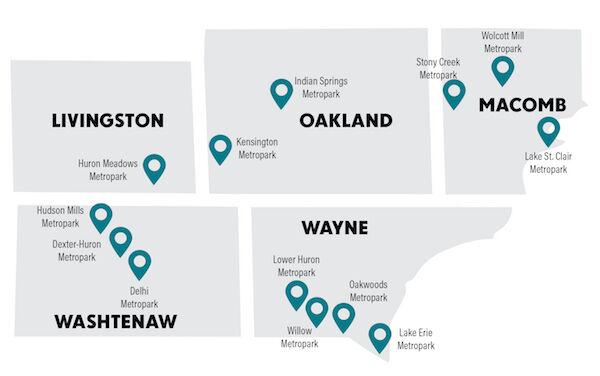 Summer is 13 weeks long and it just so happens that metro Detroit is home to 13 Huron-Clinton Metroparks.  These parks span more than 25,000 acres of woods, water, and recreational facilities in Livingston, Macomb, Oakland, Washtenaw, and Wayne counties. Buy an annual Metroparks pass and visit one Metropark a week for 13 weeks!
Pack up your coolers and your gear, hit the trails, swim, fish, listen to the birds, sit on a park bench, play tennis — do whatever brings you joy, and do it surrounded by nature at one of the Metroparks. metroparks.com
EXPLORE BELLE ISLE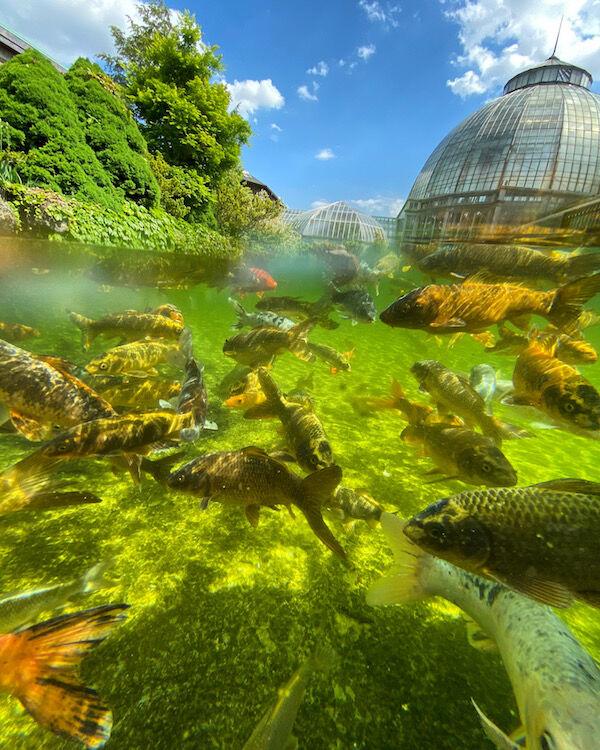 Photo by Jessica Meredith
This year the Belle Isle Conservancy — the nonprofit dedicated to the protection, preservation, and restoration of Belle Isle — celebrates its 10th anniversary, making this summer a great time to visit Detroit's island jewel and experience its many treasures.
Steeped in history and architectural beauty, The Belle Isle Aquarium houses a unique collection of fish, including one of the largest collections of air-breathing fish in the world. belleisleconservancy.org
Commune with nature at the Anna Scripps Whitcomb Conservatory where you can stroll through a formal perennial garden, seasonal floral beds, a lily pond garden, and five sections of flora. Visit facebook.com/ASWConservatory or call 313-821-9851 for hours of operation.
Spend an hour or two at The Dossin Great Lakes Museum, and learn all about Detroit's heritage and maritime history through hands-on interactive exhibitions and displays. detroithistorical.org
If you're planning to spend the day on Belle Isle, pack a lunch and a blanket — the 982-acre island has plenty of picnic tables and grassy areas as well as a beach where you can stretch out, relax, and refuel. Belle Isle Park is open year-round from 5 a.m.-10 p.m., with the exception of special events. All vehicles entering Belle Isle need a recreation passport. Entry is free for visitors arriving on foot, by bike, or via public transportation. Visit belleisleconservancy.org for more info.
ENJOY CLASSIC CARS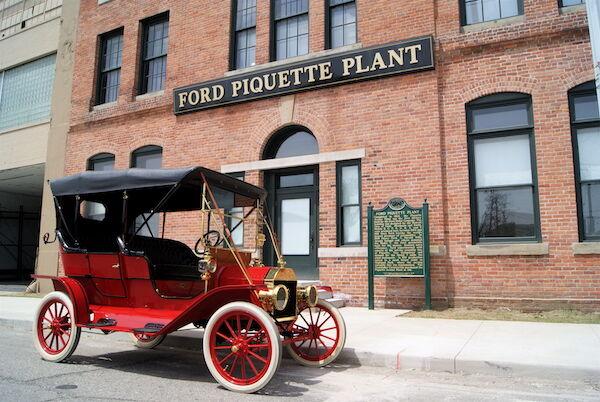 Hit the road like it's 1908 and learn how to Drive a Model T at the Gilmore Car Museum in Hickory Corners near Kalamazoo. Operated with three foot pedals — no gas pedal — a hand lever, and two hand controls on the steering wheel, the Model T does not drive like a modern car, but don't worry, your experienced driving instructor will teach you the basics to ensure a safe 3-mile ride and an unforgettable experience. Seats behind the wheels of these authentic "Tin Lizzies" fill up fast, so make sure to reserve your spot in advance. gilmorecarmuseum.org
If you're looking for more Model T time — and a wealth of information about the early history of Detroit's auto industry, tour the Ford Piquette Avenue Plant, the oldest purpose-built automotive factory building open to the public and birthplace of the Model T. Located in Milwaukee Junction, the museum is home to the entire collection of pre-Model T Ford alphabet cars, a replica of the secret room where Henry Ford conceived and constructed the Model T, and so much more Motor City history. fordpiquetteplant.org
Celebrate car culture at the Detroit Concours d'Elegance: three days packed with immersive automotive experiences for the whole family, including Sunday's Concours d'Elegance at The Detroit Institute of Arts.Learn more and buy tickets at detroitconcours.com
EXPLORE THE DETROIT RIVERFRONT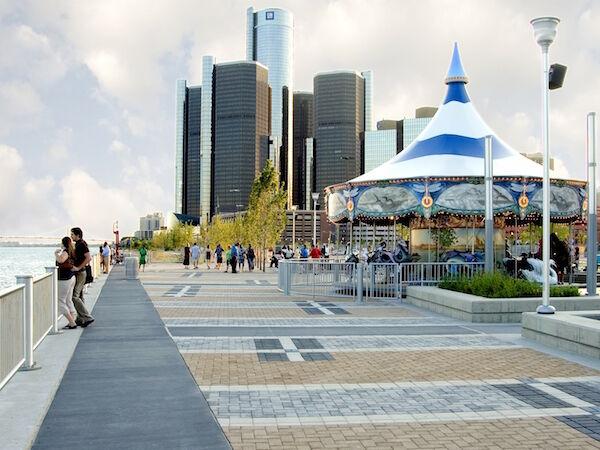 Named the best riverwalk in America by USA Today for the last two years, The Detroit Riverwalk, stretching 3.5 miles along the Detroit River from Rosa Parks Boulevard to the Belle Isle Bridge, is a must for beautiful views and family fun amid the bustling cityscape. detroitriverfront.org
Head to Cullen Plaza on the east riverfront to ride the Cullen Family Carousel, grab a bite at the RiverWalk Café, rent a bike at Wheelhouse Detroit and pedal your way along the riverwalk, or take to the water on a Diamond Jack's River Tour.
William G. Milliken State Park and Harbor, Michigan's first urban state park, is a lovely stop along the riverwalk for picnicking, fishing, boat-watching, and scenic views.
Or spend a sunny day at Robert C. Valade Park, which features a sandy beach with chairs and umbrellas, a children's musical garden, playscapes, and Bob's Barge, Detroit's only floating bar.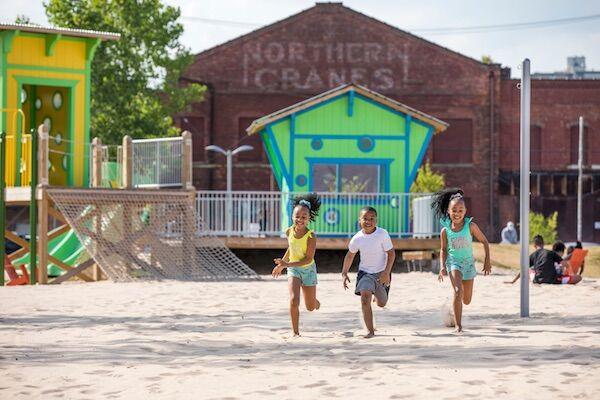 Home to a Great Lakes schooner-themed splash pad as well as fishing piers, winding walkways, a cafe, and plenty of beautiful waterfront views, Mt Elliot Park is also sure to be a family-favorite summer destination
TAKE IN SEVERAL SUMMER MUSIC FESTIVALS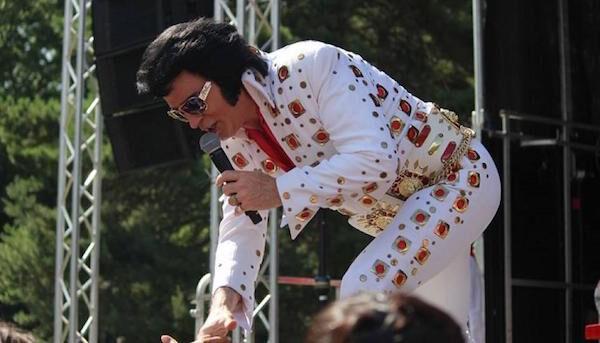 From Motown and Techno to Jazz and Country, the Michigan summer music fest scene has something for everyone.
June 23-25 CHARLOTTE BLUEGRASS FESTIVAL
June 23-26 ELECTRIC FOREST, Rothbury
July 8-9 MICHIGAN ELVISFEST, Belleville
July 22-24 FASTER HORSES FESTIVAL, Brooklyn
July 30-31 MO POP FESTIVAL, Detroit
August 11-14 HAMTRAMCK MUSIC FEST
September 2-5 DETROIT JAZZ FESTIVAL
ISLAND HOP UP NORTH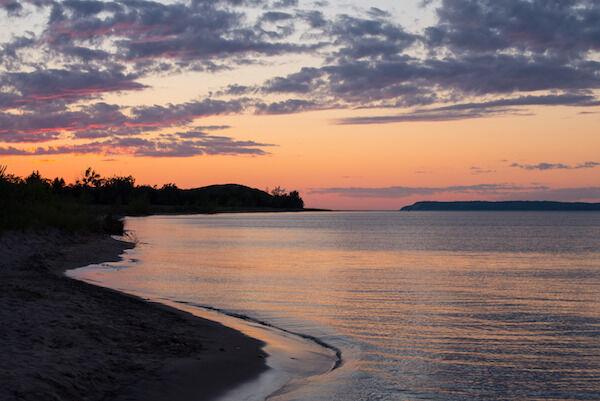 Part of the Sleeping Bear Dunes National Lakeshore and accessible via a ferry ride from Leland, North and South Manitou Islands are rich in history, abound with wildlife, and perfect for hikers, campers, and explorers.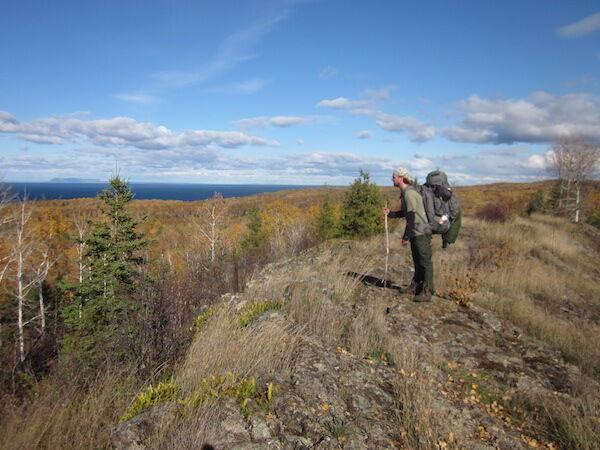 Situated in the middle of Lake Superior, Isle Royal National Park is a remote, rugged island wilderness. Reachable by a five-hour ferry ride from the Upper Peninsula or by seaplane, Isle Royale is best suited for serious adventurers who enjoy backpacking, hiking, canoeing, and kayaking off the grid.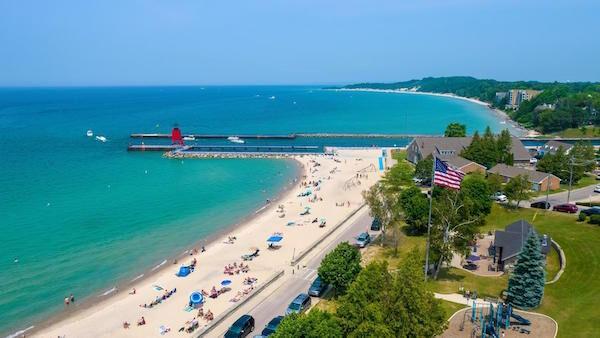 For an island getaway where you can enjoy all your favorite outdoor activities as well as the comforts of modern life, head to Beaver Island via a 20-minute plane ride or two-hour ferry ride from Charlevoix. At 13 miles long and 6 miles wide, Beaver Island is Lake Michigan's largest island and home to approximately 650 residents. With 100 miles of scenic roads, lighthouses, beaver dams, and old trails, the island is great for biking, hiking, camping, fishing, bird-watching, and beachcombing. Plus, showcasing some of the darkest night skies in the world, Beaver Island is a stargazer's paradise. beaverisland.org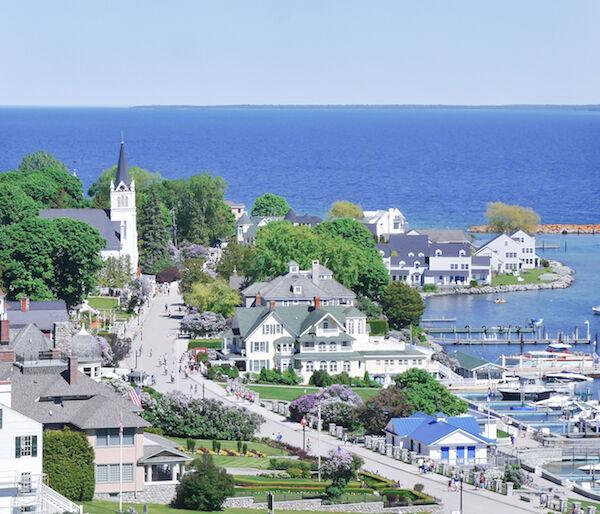 Photo by Yanjun Tan
Arguably one of Michigan's most popular attractions, Mackinac Island is a cherished summer destination for locals and tourists alike. From its historic downtown area bustling with horse-drawn carriages and the island's favorite souvenir — fudge — to the many National Historical Landmarks, majestic rock formations, breathtaking vistas, and captivating shoreline views, Mackinac Island abounds with old-world charm and natural beauty. Regardless of if you're visiting the "crossroads of the Great Lakes" for the first or the 50th time, it's sure to be a magical experience. TIP: Accommodations book far in advance, so for last minute getaways look at beginning and mid-week dates and avoid the weekends.
Still look for more fun things to do in Michigan? Check out last year's round-up of 50 Things to do in Michigan This Summer.
Comment below and let us know what your favorite things to do in Michigan during summer are.