Mark and Lindsey Lypka tied the knot at a historical hotel with special meaning.
By Taylor Morris
Photography courtesy Weddings by Adrienne and Amber
Mark Lypka says his favorite part of his wedding was watching his beautiful bride, Lindsey Lypka, walk down the aisle.
"It was a moment of, 'Oh, my God, this is actually happening' — but in a good way," says Mark, 26.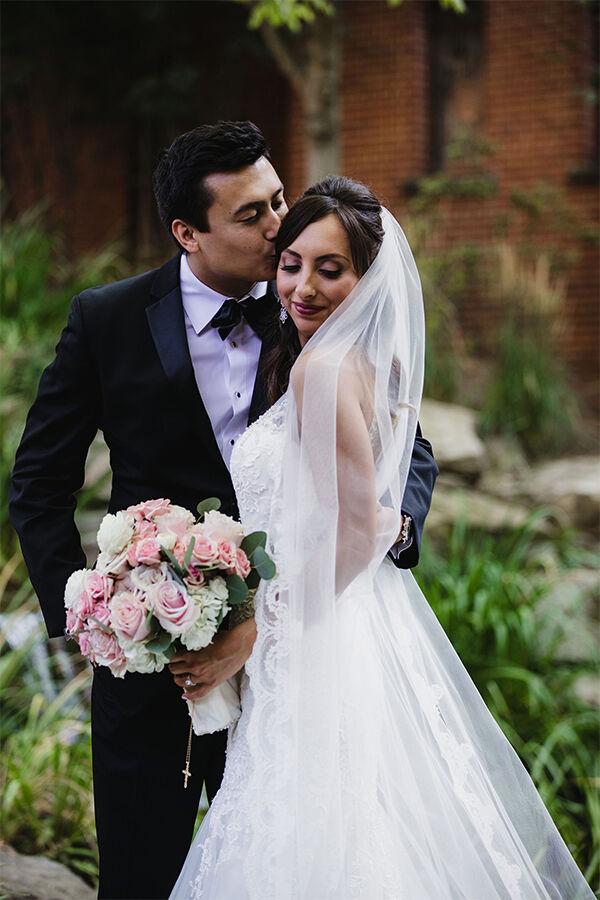 The two met in high school in Northville, where they now live and their roots run strong. Their wedding had class, elegance and deep family meaning. After going separate ways to college, Lindsey to Central Michigan University to become a kindergarten teacher and Mark to Western Michigan University to pursue a career in purchasing, they decided to rekindle their relationship.
"We were really good friends (in high school)," says Lindsey, 25. "We both dated other people and liked each other here and there, but the timing was never right. Once we went off to college, we remained good friends (and) we just kept in touch. We realized it was a good time to try things out and it worked, even though we were two hours apart."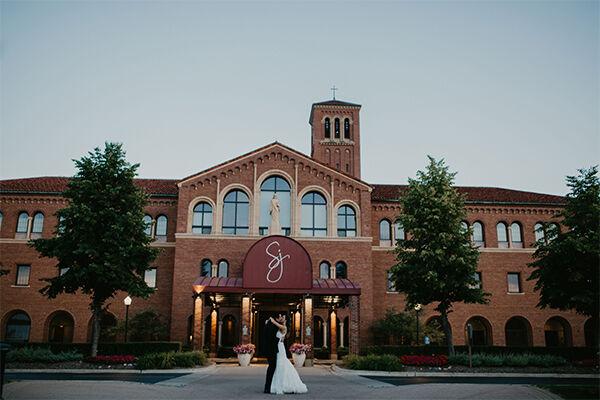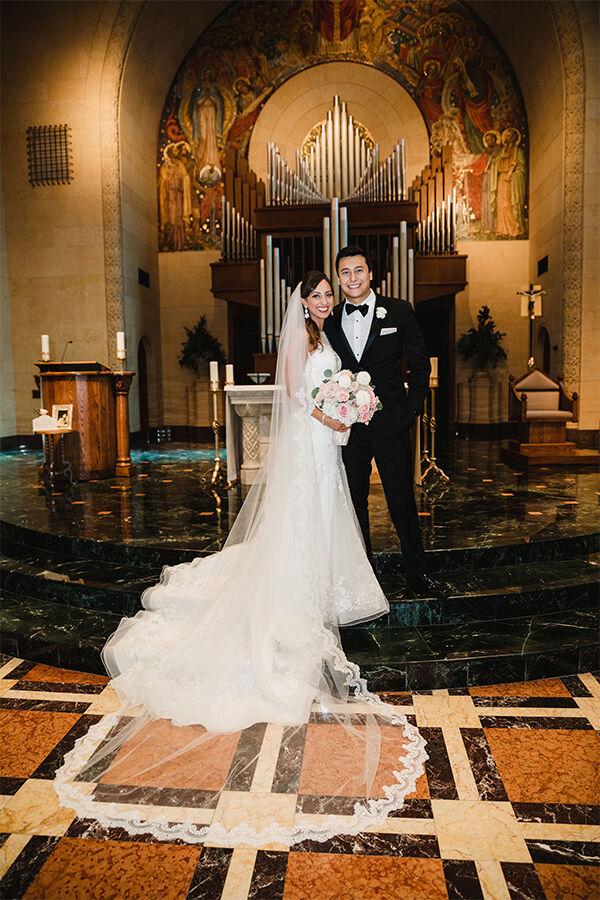 Mark and Lindsey dated for nearly six years before he proposed. They decided to have their wedding Aug. 3 at The Inn at St. John's in Plymouth because it had family history and meaning.
"When I was little, my mom was one of the people who helped to reopen St. John's," Lindsey says. "She was one of the first employees hired, and I remember being there as a little, little girl just running around the place. She told me I would always do cartwheels down the aisles."
During college, Lindsey worked at the hotel front desk for two summers. "When Mark and I were dating, he would sometimes come and visit me, or bring me a coffee or a pop when I was working at the front desk late at night. We've always had fun there," she adds.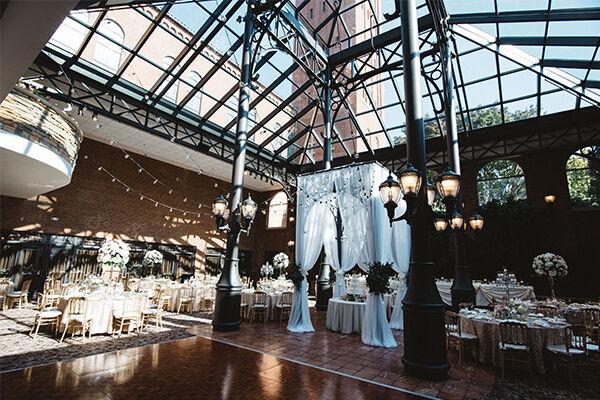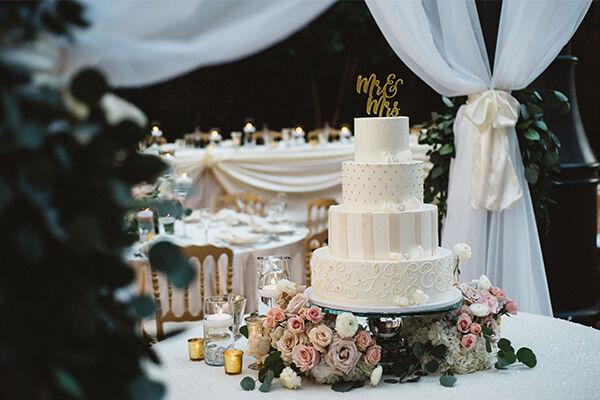 The couple had about 200 guests at the wedding, which Lindsey says was full of love. They worked with Emerald City Designs in Farmington Hills for the invitations and décor.
"I want to say they made all my dreams come true, but I'd be lying if I said I could even dream up something like they created," Lindsey says. "It just took my breath away. Even right now I feel like I am getting teary because it was just more than anything I could ever imagine. It was magic."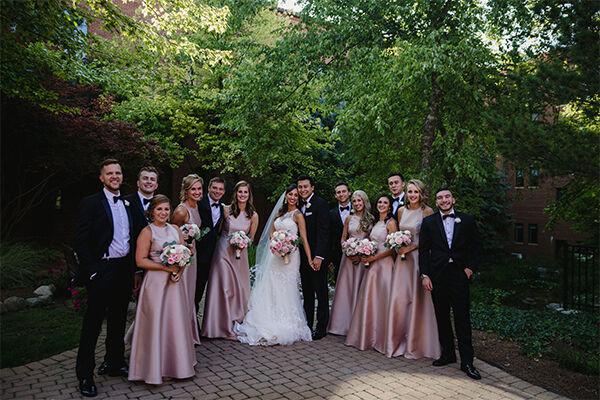 Wedding Details
Date: Aug. 3, 2018
Venue: The Inn at St. John's (ceremony was in the chapel and reception was in the atrium)
Florist: Emerald City Designs in Farmington Hills
Caterer: The Inn at St. John's
Cake: Cakes by Stephanie
Entertainment: DJ – Rock Out Entertainment; Cocktail hour trio – Samuel Chase Harris Group
Dress: Gina's Bridal Boutique in Milford
Shoes: Badgley Mischka
Rings: Lucido Fine Jewelry
Hair/makeup: The Makeup Loft
Tux or Suit: The Tux Shop
Invitations: Emerald City Designs
Wedding Planner: Emerald City Designs
Photographer: Weddings by Adrienne and Amber
Videographer: Video Magic
Honeymoon Destination: Aruba