Catch live performances and support local talent at metro Detroit's timeless community theaters
BY KAYLEE MEGAN
Metro Detroit is home to several historic theaters that have been bringing classic plays and musicals to audiences for years. And whether you're looking for laughs or drama or song and dance, you'll discover top-notch productions — and stellar talent — from the many thespians and crews at one of these four local community theaters.
MEADOW BROOK THEATRE, ROCHESTER
For more than 55 years, Meadow Brook Theatre has been enriching the cultural experience of the community with Broadway-caliber performances. "MBT produces each of its shows locally, utilizing professional actors from Actor's Equity Association, the same union that represents the actors on Broadway," says Travis W. Walter, Meadow Brook Theatre artistic director.
Founded in 1966, Meadow Brook Theatre is on the Campus of Oakland University; however, it became a separate entity from the university in 2003.
There are seven shows lined up to complete MBT's 2022-2023 season. Little Shop of Horrors, the postponed 2020 season show, will take the stage October 5-30. The 40th anniversary holiday production of Charles Dickens' A Christmas Carolwill run November 18-December 24, and MBT season ticket holders receive a 20% discount on tickets.
The Michigan premiere of Birthday Club will start off the new year on a comical note, running January 11-February 5. Featuring music from Bessie Smith, Harold Arlen, Johnny Mercer, Duke Ellington, and more, Blues in the Night will perform February 15-March 12. No family is perfect, and Harry and his son Alan know that all too well — catch their family saga in the Michigan premiere of Harry Townsend's Last Stand, which will run from March 22-April 16. For all the dancing, country-jukebox lovers, Honky Tonk Angels runs April 26-May 21.
MBT will draw the curtain for the season with Noises Off, a comedy about all the mishaps that occur backstage at the theater, running May 31-June 25. "The most important thing that theaters need is good word of mouth," Walter says. "If you saw a show and you liked it, please tell as many people as you know to buy a ticket."
For more information, call Meadow Brook Theatre's box office at 248-377-3300 or visit mbtheatre.com.
STAGECRAFTERS, ROYAL OAK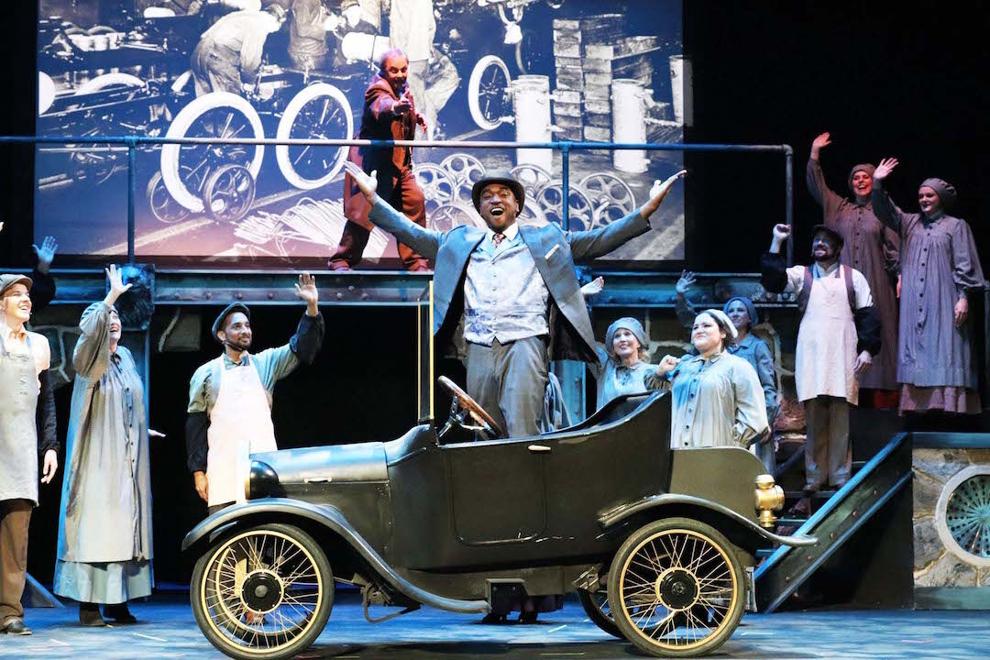 In 1956, Clawson residents Robert Johnson, a sophomore at Michigan State University, and Sally Bosz, a senior at Clawson High School, organized Thesbet Summer Theater — the community theater troupe that became The Stagecrafters in 1957. In 1985, after performing in various locations for more than 30 years, Stagecrafters established a home at the historic Baldwin Theatre, which celebrates its centennial anniversary this year.
Cassie Najor is among the talented actors who have been performing at Stagecrafters for 10 years. "Stagecrafters is so special as a nonprofit theater organization because everyone that is a member or volunteer works on productions because they truly love theater," Najor says.
Through extraordinary performances of Trevor, the theater won awards at the 2017 Michigan AACTFest. "What makes us unique is our exceptional quality of live theater put on by dedicated volunteers and members who share their talents with the community," says Erin McKay, Stagecrafters marketing and event manager.
The 67th season of Stagecrafters began in July, and the upcoming lineup offers something for everyone. The dark comedy and musical, Little Shop of Horrors, runs September 30-October 23. Elf the Musical is coming to the stage November 25-December 18, making sure to bring the holiday spirit to town. As the new year rolls around, the popular board game Clue comes to life as a musical January 20-February 5.
The youth theater of Stagecrafters will be performing The Jungle Book March 2-5. The family fun continues on the main stage with high-energy dance numbers and catchy songs in Roald Dahl's Matilda the Musical April 7-23. Singin' In the Rain will draw the curtains for the season with performances June 2-25.
For more details, visit stagecrafters.org or contact the box office at 248-541-6430
THE VILLAGE PLAYERS, BIRMINGHAM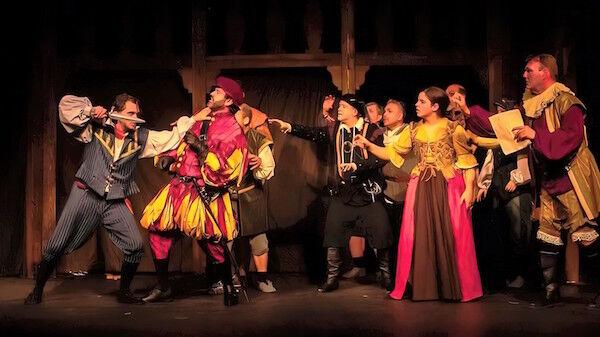 In 1923, 16 charter members founded The Village Players as a nonprofit theater club, and now, nearly 100 years later, this community theater is the third longest-running theater in Michigan and one of the 50 oldest theater groups in the United States.
The Village Players is made up of diverse, talented members of all ages and backgrounds, many of whom have theater degrees and/or professional experience performing around the country. "There are so many talented and wonderful actors, singers, and dancers in our area, and the quality of shows that abound are testament to that fact," says Stephen Sussman, president of The Village Players.
The Village Players will open their 2022-2023 season with Arsenic and Old Lace, the classic comedy tale of the Brewster sisters, running September 9-25. And just in time for Halloween, the creepy, spooky, and mysterious family will be making their way on stage October 28-November 13 in The Addams Family. To keep your heart warm into the new year, Harold and Maude the Musical will run January 13-29. Take a ride back in time with Lend Me a Tenor, on stage March 10-26. To close out the season, the Tony-winning musical Into the Woods will run May 5-21.
For tickets and more information, call 248-644-2075 or visit birminghamvillageplayers.com
RICHMOND COMMUNITY THEATRE, RICHMOND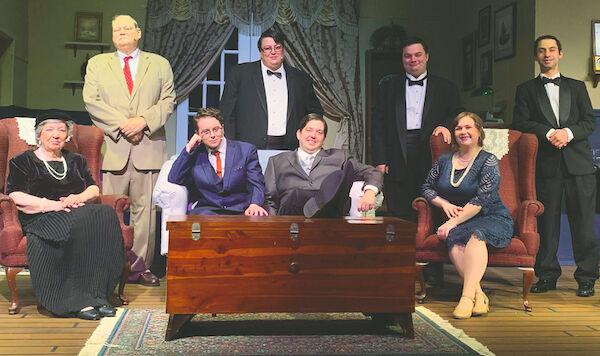 Founded in 1965 by Alice Morin and 36 other theater fanatics, The Richmond Community Theatre is housed within one of the oldest buildings in the city. Built in 1887, the former First Congregational Church now known as the Richmond Center for the Performing Arts was listed on the National Register of Historic Places in 1975, the same year that the Richmond Community Theatre became an independent, nonprofit corporation.
In December of 2021, Richmond Community Theatre celebrated local life and showcased young talent with three, full-house performances of The Good Old Days. Written by 15-year-old Richmond resident Isabella Cracchiolo and her father James Cracchiolo, this original musical comedy tells of Isabella's life growing up in Richmond.
"It is very important to encourage the younger generations in the performing arts," says Sandy Luenser, Richmond Community Theatre vice president.
The 57th season at Richmond Community Theatre kicks off with a classic: Grease the Musical, running September 16-25. Blithe Spirit, the comedy hit of a novelist being haunted by his late wife, will run November 4-13. Epilepsy, RCT's charity show, is about a young man who struggles with a brain disorder. The charity show will kick off the new year, running January 6-8.
Next to Normal, the emotional story of Diana Goodman's trauma, loss, and mental illness, runs March 17-26. To close out the 2022-2023 season, 12 Angry Jurors, which traces the jury deliberation in the murder trial of an inner-city teen, takes the stage May 19-28.
Visit richmondtheatre.com or call 586-727-9518 for more information.