Turn It Up! Live music is back! Nine great Metro Detroit venues worth checking out
BY PATRICK DUNN
After a long, Covid-induced hiatus, seeing live music is finally, once again, possible — and Metro Detroit has no shortage of great venues. Music fans are likely already familiar with local institutions like the Magic Stick, the Magic Bag, and Baker's Keyboard Lounge, which has been around since 1934 and is considered one of the world's oldest jazz clubs. But if you're looking to expand your musical horizons — or just need to shake up your Saturday-night routine — here are nine visit-worthy venues to check out.
BLUE LLAMA JAZZ CLUB, ANN ARBOR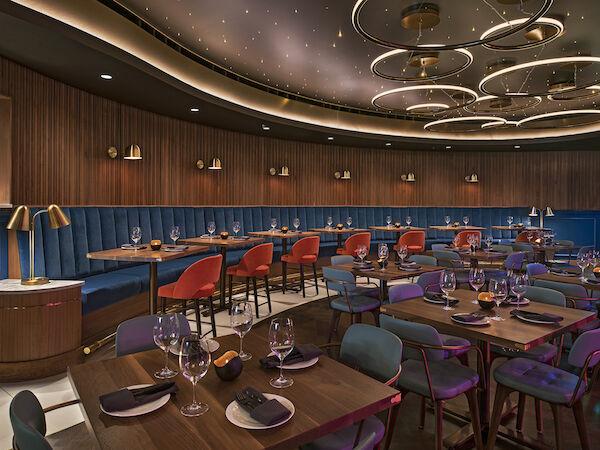 Photo courtesy of Blue Llama
THE MUSIC: Jazz and world music, featuring top-flight talent like trumpeter Joey DeFrancesco, jazz singer Kurt Elling, and saxophonist Ravi Coltrane (son of John Coltrane).
THE VIBE: Swanky, intimate, and elegant, with executive chef Louis Goral providing a variety of innovative, creatively named dishes to accompany the music. Try the Basin Street Bombs (mushroom arancini inspired by the famous New Orleans street) or the Bird's Flight, a tasting menu that nods to Charlie Parker.
FUN FACT: Opened in 2019, the Blue LLama was designed first and foremost with acoustics in mind — in other words, the tunes being played will sound great no matter where you're sitting.
314 S Main St, Ann Arbor
DELUXX FLUXX, DETROIT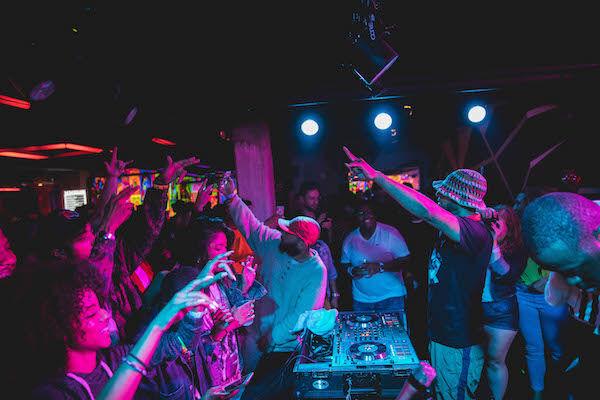 Photo courtesy of Deluxx Fluxx
THE MUSIC: A wildly diverse selection of acclaimed, under-the-radar acts from around the globe, ranging from psych rock to hip-hop to punk. Titus Andronicus, girl in red, and Mdou Moctar have all graced the stage at this Belt Alley venue since it opened in 2018.
THE VIBE: Eye-popping downtown hipster haven, with blacklight posters galore and arcade games to keep you entertained during set break.
UPCOMING SHOWS: Genre-bending South African electronic music producer Muzi plays Jan. 22.
FUN FACT: Deluxx Fluxx is also part arcade, with 10 custom-made games featuring Detroit themes, including RoboCop and Michigan Central Station.
1274 Library St, Detroit
DIRTY DOG JAZZ CAFE, GROSSE POINTE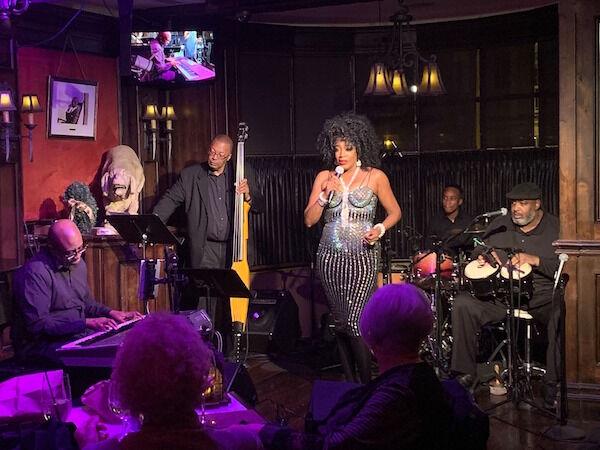 Photo courtesy of Dirty Dog Jazz Cafe Facebook
THE MUSIC: Local jazz legends like RJ Spangler and Thornetta Davis, as well as notable national jazz acts like Grace Kelly, an alum of the house band for "The Late Show with Stephen Colbert."
THE VIBE: A refined atmosphere, table seating, and upscale cuisine (think filet mignon and scallops) make this a perfect spot for a fancy night out.Upcoming shows: Detroit Bassist Ralphe Armstrong, formerly of John McLaughlin's Mahavishnu Orchestra, performs Jan. 12-15. Tumbao Bravo will bring Cuban jazz to the stage Feb. 9-12.
FUN FACT: Dirty Dog is owned by Gretchen Valade, a philanthropist and granddaughter of the Carhartt company founder who also launched the Detroit International Jazz Festival Foundation and the Mack Avenue Records label.
97 Kercheval Ave, Grosse Pointe Farms
EL CLUB, DETROIT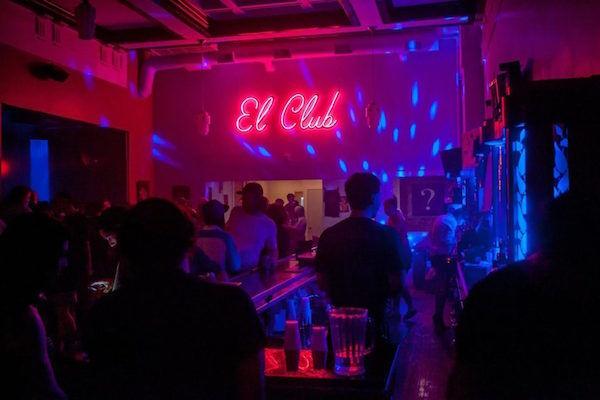 Photo courtesy of El Club Facebook
THE MUSIC: Opened in Mexicantown in 2016, El Club draws big-name acts like Lizzo and the Wu-Tang Clan, indie darlings like Billie Eilish and Phoebe Bridgers, and local talent.
THE VIBE: Intimate and hip, yet accessible. Music lovers of all ages will feel at home whether they're grooving by the stage, hanging out in the large courtyard (weather permitting, of course), or eating a slice of pizza at the bar.
UPCOMING SHOWS: Local legends The Detroit Cobras play Jan. 7, and California indie-pop act Best Coast plays Jan. 21.
FUN FACT: Rolling Stone named the 300-capacity El Club one of the "10 Best Live Music Venues in America" in 2018.
4114 W, 4114 Vernor Hwy, Detroit
THE PARLIAMENT ROOM, FERNDALE
Photo courtesy of Otus Supply Facebook
THE MUSIC: Heavy on traditional American genres, ranging from country to funk to jam bands to New Orleans brass. The Big Easy's Rebirth Brass Band and California rockabilly legends The Blasters are among the notable national acts who've played here.
THE VIBE: With a rotating selection of 32 craft beers, a craft-cocktail menu, and boutique wines, the Parliament Room caters to the discerning hipster.
UPCOMING SHOWS: There were none confirmed as of press time; check the website for updates.
FUN FACT: The Parliament Room is part of Otus Supply — grab dinner and drinks there before the show.
345 E 9 Mile Rd, Ferndale
otussupply.com/parliament-room
PJ'S LAGER HOUSE, DETROIT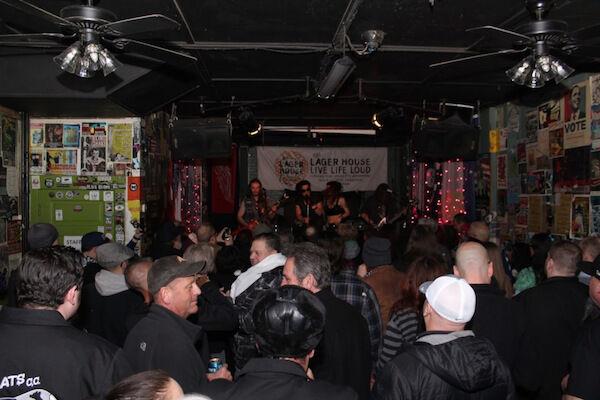 Photo courtesy of PJ's Lager House Facebook
THE MUSIC: Local rock is in heavy rotation at this Corktown spot, which helped kickstart the careers of bands like the White Stripes. These days, it also features regular appearances from national indie up-and-comers like Parquet Courts and The Men.
THE VIBE: Unpretentious and come-as-you-are. Music, beer, and solid bar food come first here.
UPCOMING SHOWS: Local prog-rock and cover band Forge the Sun headlines a "New Year Bash" on Jan. 15, and Fort Wayne, Ind. blues-rock outfit Left Lane Cruiser plays Jan. 29.
FUN FACT: PJ's Lager House has gone through several iterations since opening in 1914: It started as a restaurant and bakery and became a speakeasy during Prohibition, then a beer garden. Now there's a record store in the basement, where appointments are available upon request.
1254 Michigan Ave, Detroit
SID GOLD'S REQUEST ROOM, DETROIT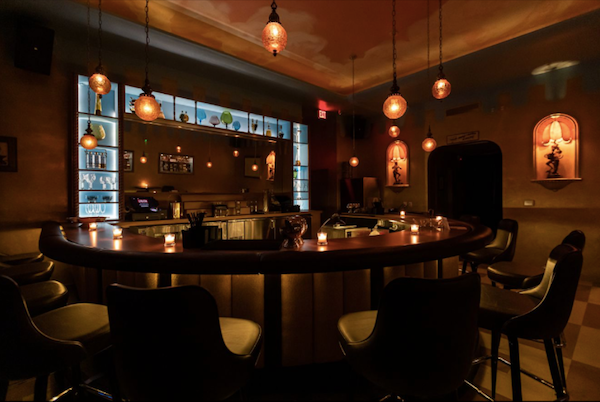 Photo courtesy of Sid Gold's Detroit
THE MUSIC: Karaoke, with talented pianists providing live accompaniment on the fly for whatever patrons want to belt out.
THE VIBE: Intimate, exclusive, and very jovial. And if you decide to sing "Hey Jude" by the Beatles, you can fully expect the crowd to jump in on the chorus. (We know from experience.)
UPCOMING SHOWS: Piano karaoke shows from 9 p.m.-1 a.m. every Wednesday and Thursday and from 6 p.m.-1 a.m. every Friday and Saturday. Make a reservation if you want to sing, because the performance area, which is in a room off the main bar, is small.
FUN FACT: Sid Gold's got its start in New York before opening this downtown location — located in the Siren Hotel — in 2019.
1511 Broadway St, Detroit
SMALL'S, HAMTRAMCK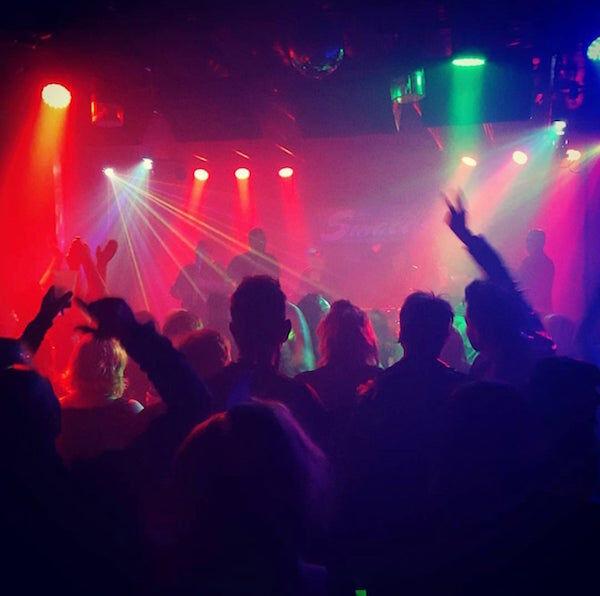 Photo courtesy of Small's Facebook
THE MUSIC: Local and national punk, garage, and rock, with some DJ and dance nights thrown in.
THE VIBE: Grungy but welcoming. Prime territory for a raucous, ear-splitting Saturday night out.
UPCOMING SHOWS: Wyoming punk band Teenage Bottlerocket plays Jan. 12. And for those looking to get an early start on St. Patrick's Day, Chicago-based Celtic punk band The Tossers play March 16.
FUN FACT: Small's is a favorite hangout of rock stars who are in town to play other shows: Members of Queens of the Stone Age and Foo Fighters have been known to stop by.
10339 Conant St, Hamtramck
(313) 873-1117
WILLIS SHOW BAR, DETROIT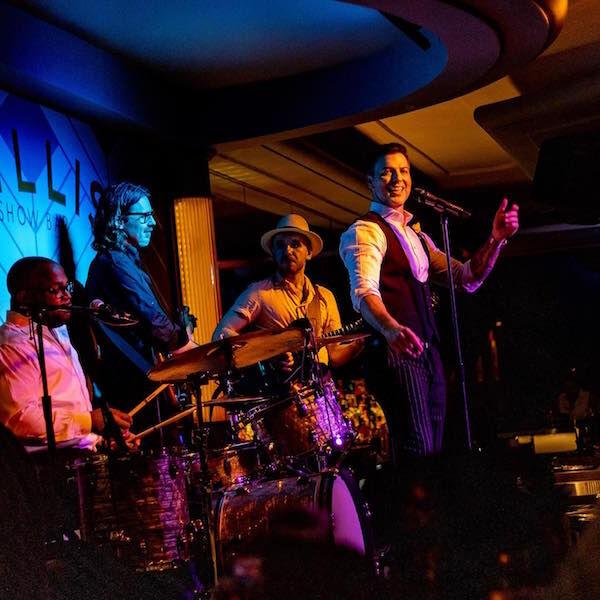 Photo courtesy of Willis Show Room Facebook
THE MUSIC: Soul, funk, and R&B, plus regular burlesque, comedy, and DJ nights.
THE VIBE: Fun and stylish, with retro, Art Deco architecture and an extensive, adventurous list of craft cocktails.
UPCOMING SHOWS: As of press time, there were none confirmed for January; check their website for updates.
FUN FACT: Willis Show Bar was a Cass Corridor jazz hotspot from 1949 to 1978, lying dormant for 40 years before reopening in 2018.
4156 3rd Ave, Detroit
Do you know of any other great live music venues we should check out? Comment below or email us at info@seenthemagazine.com.