Nearly 10 years ago, Alex Linebrink was fed up with the expensive, one-size-fits-all approach used by online ticketing companies, so he set out to shake things up by launching Passage, an all-in-one ticketing platform free to event organizers, allowing even the smallest of events to get kick-started through low service fees that are passed onto the customer. 
The Detroit-based company has made a name for itself servicing events in all 50 states as well as in Canada and Australia. Last year alone, the platform's team of 15 full-time employees and four part-time employees helped over 3,200 events sell tickets, merchandise, and other packages. Additionally, Passage ranked at number 2,055 on the 2022 Inc. 5000 list, a prestigious ranking of the nation's fastest growing private companies.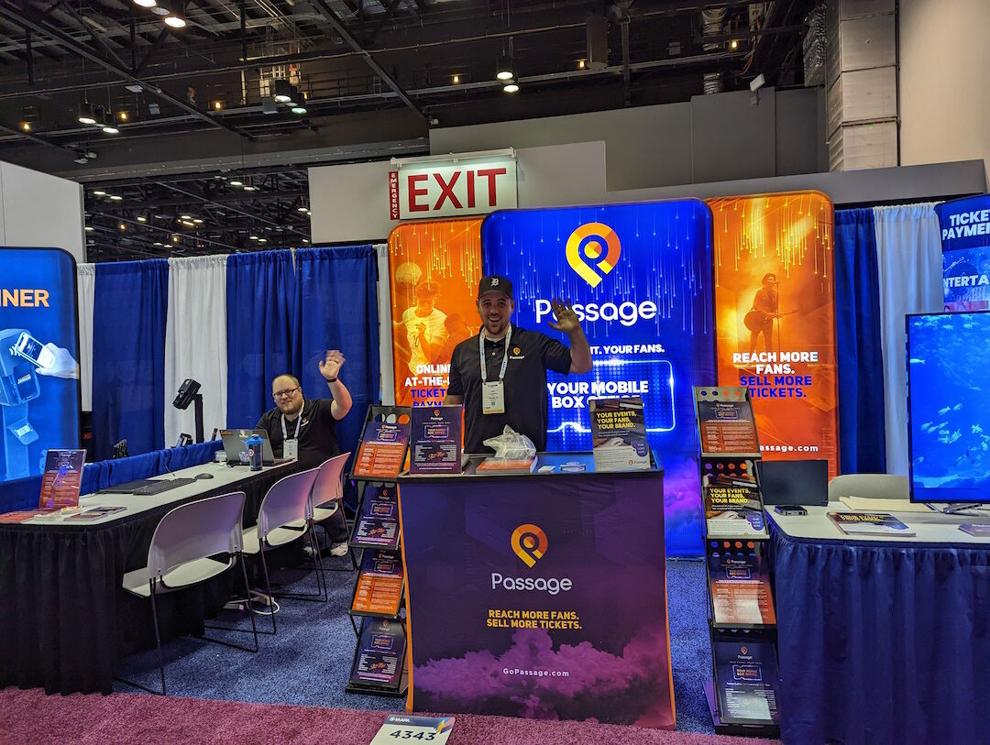 Tommy Leroy, the artistic director of Go Comedy! Improv Theater in Ferndale connected with Linebrink as a student in their full course of improv classes. "We've been with Passage for around seven years," Leroy says. "Alex was one of our students, and we hit it off with him, so we began using the service. Since they were able to do what we needed both with online and in-person tickets, we evolved with them."
Passage serves as a "one-stop shop" for event organizers, allowing them to not only sell tickets but also choose from a multitude of features such as merchandise, season tickets, and even subscriptions to similar event types. With a focus on specialty events and more niche clients like the Scottish Highland Games of the U.S., Linebrink explains that it isn't as complicated as it may seem to offer a wide variety of packages. For example, a season pass for a sporting event requires a little repackaging to become a museum membership.
In the early days of Passage, Linebrink was no stranger to entrepreneurship, having just sold his previous business venture, Core Merchant, a payment technology startup dedicated to cutting out the middleman by deconstructing transactional fees. The now 38-year-old Linebrink explains that he was eager to spend his time creating rather than destroying, "I mean, I hated it. What a horrible thing to do. Spend literally all of your time deconstructing other stuff that's out there," he says. "With Passage, I wanted to build something."
Equipped with knowledge of the payment processing industry, Linebrink teamed up with Passage CTO and co-founder Patrick Misch to launch the self-service software that would help bridge the gap in the event industry. At the time, only a few online ticketing platforms servicing small to mid-sized events existed, and most platforms would hold the revenue for up to 60 days after the event occurred.
"Ticketmaster works only with large events with thousands of people and gets away with 60 or 80 percent fees, but that doesn't work if you're not Taylor Swift," Linebrink says. "Eventbrite and Brown Paper Tickets are doing really well for 'one-size-fits-all' generic events — like if you have one date, one time, and one price point. But what if you're a haunted house?"
Linebrink's interest in haunted attractions traces back to his family's tradition of building a haunted house on their half-acre of land for his dad's birthday, which falls on Halloween. Their haunted yard attracted hundreds of visitors every year, prompting Linebrink and his father to begin attending haunted attraction trade shows so that they could go bigger — and better — each year. Inspired by these experiences, Linebrink launched HauntPay in 2012. The unique platform offered haunted attractions complete on-site sales wherever they needed it — "even in the middle of a cornfield" — by providing tools like wireless credit card terminals and seasonal contracts.
In the spring of 2014, Linebrink set up a HauntPay booth at a haunted attractions trade show. Linebrink says the name alone drew a line to his booth, which just so happened to be right across from another ticketing platform booth. He sold 42 accounts based solely on photoshopped mockups of the product that would eventually become Passage.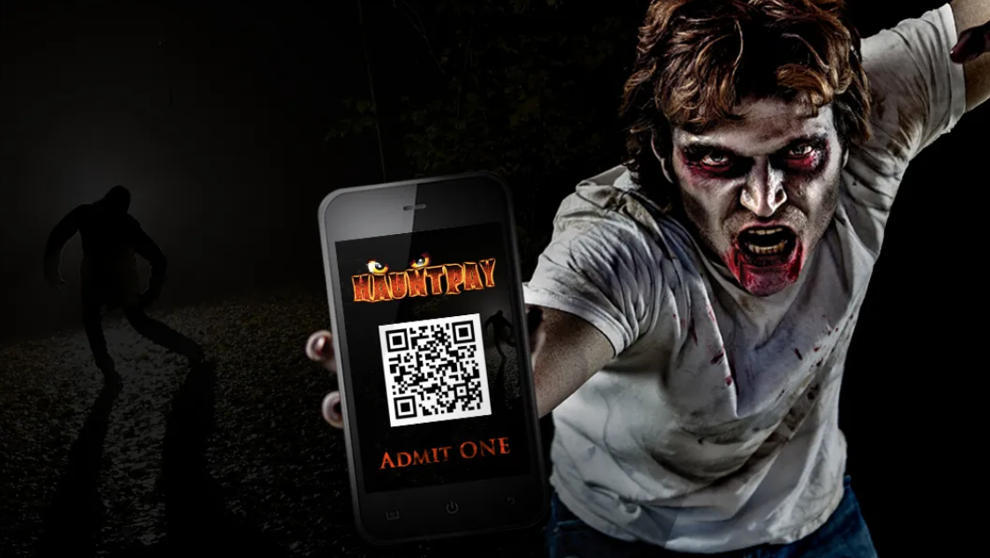 Linebrink laughs, "We didn't even have a product yet, and we had six months to get it ready by September. So that was the beginning of it. And it worked well." The product would be "the first and only all-in-one online and in-person payments and even ticketing system for haunted attractions."
From HauntPay, Passage was born. Seeking to cater to a wide array of events in an underserved market, Linebrink launched more specialty event brands through the Passage Platform, each with features made for those events: EscapeTix for escape rooms, SavorStub for food and drink events, and SoccerStub — now called Passage Sports — for semi-pro soccer.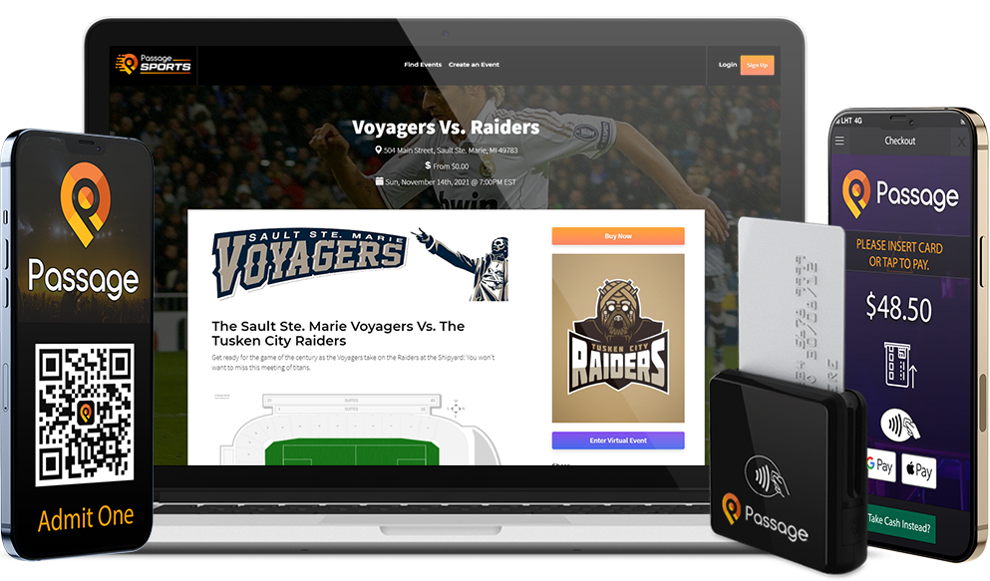 To this day, the haunt industry remains one of Passage's largest clients, accruing over $25 million in haunted house ticket sales within October 2022 alone. Passage is also tapping into other markets, and currently, its fastest growing genre of events is semiprofessional and minor league sports. One of their clients is Detroit City FC, Detroit's professional soccer team. Sean Mann, DCFC's CEO, says, "We've been with Passage since at least 2016. As we grew as an organization, we needed a proper ticketing platform. Through local connections, we found Passage. As we've grown with our own challenges, they've always been able to provide solutions."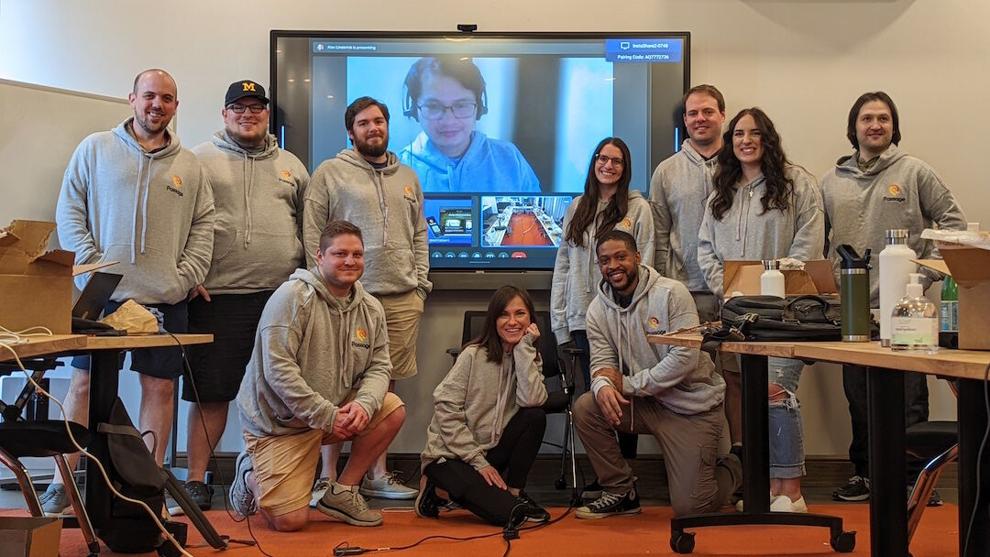 Though the pandemic brought uncertainty to the event industry, Shane Smith, Passage's senior event expert, says that with a little creativity and innovation, Passage continued to flourish through virtual events and by creating designated time slots to keep live events socially distanced. "We've tripled in size since I started in 2020, which is extremely impressive because, being a startup event ticketing company, we made it through the pandemic — and not only make it but thrive and grow our team," Smith says.
To find out more about Passage or use it for your next event, visit gopassage.com