Self-taught winemaker, Jess Youngblood, shares her recipe for success in producing 100% estate-grown wines in Southeastern Michigan.
BY JENNIFER LOVY
Although she's somewhat of a neophyte winemaker in an area that's hardly associated with wine, Jess Youngblood knows exactly how to produce an award-winning bottle. "It's all about the grapes," says the co-owner and operator of Youngblood Vineyard, a vineyard and winery she and her husband Dave Youngblood opened in Southeast Michigan in 2019.
"If you start with fresh fruit, a good fruit, one that can hang on a vine and ripen, you will have good wine. It's tough to screw up good fruit. It is, however, extremely difficult to fix a problem in the cellar if you're working with bad fruit."
Before winemaking, Jess, 46, worked as a special education teacher. Dave, 47, worked in a variety of fields. When they met, he was a crisis counselor who served in the military. The adventurous couple deepened their shared appreciation for wine while living in Oregon, California, Virginia, and Washington State — all places with renowned wine-country regions.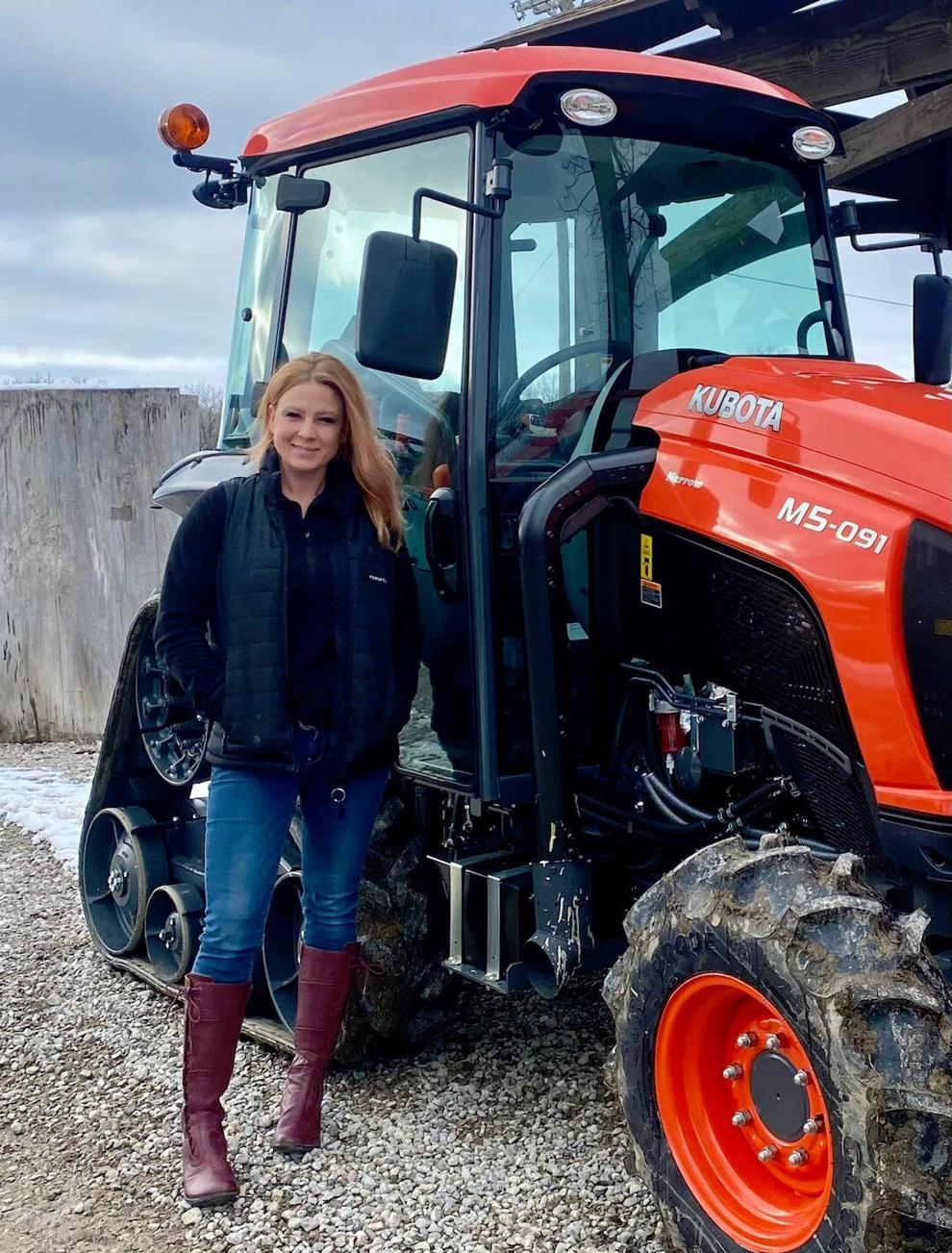 Jess recalls the time when her husband was finishing a four-year tour in the Marines and trying to figure out what to do next. He proposed moving to his family's farm in Ray Township.
She half-jokingly brought up the idea of opening a winery. Initially, she thought turning the soybean and corn farm into a vineyard in a Midwest climate was crazy. But Dave, who studied at the University of Minnesota, contacted his alma mater about its grape breeding program, renowned for producing a fruit capable of thriving in temperatures as low as 40 degrees below zero. Today, 26 miles of vines from the university traverse 25 of the property's 46 acres.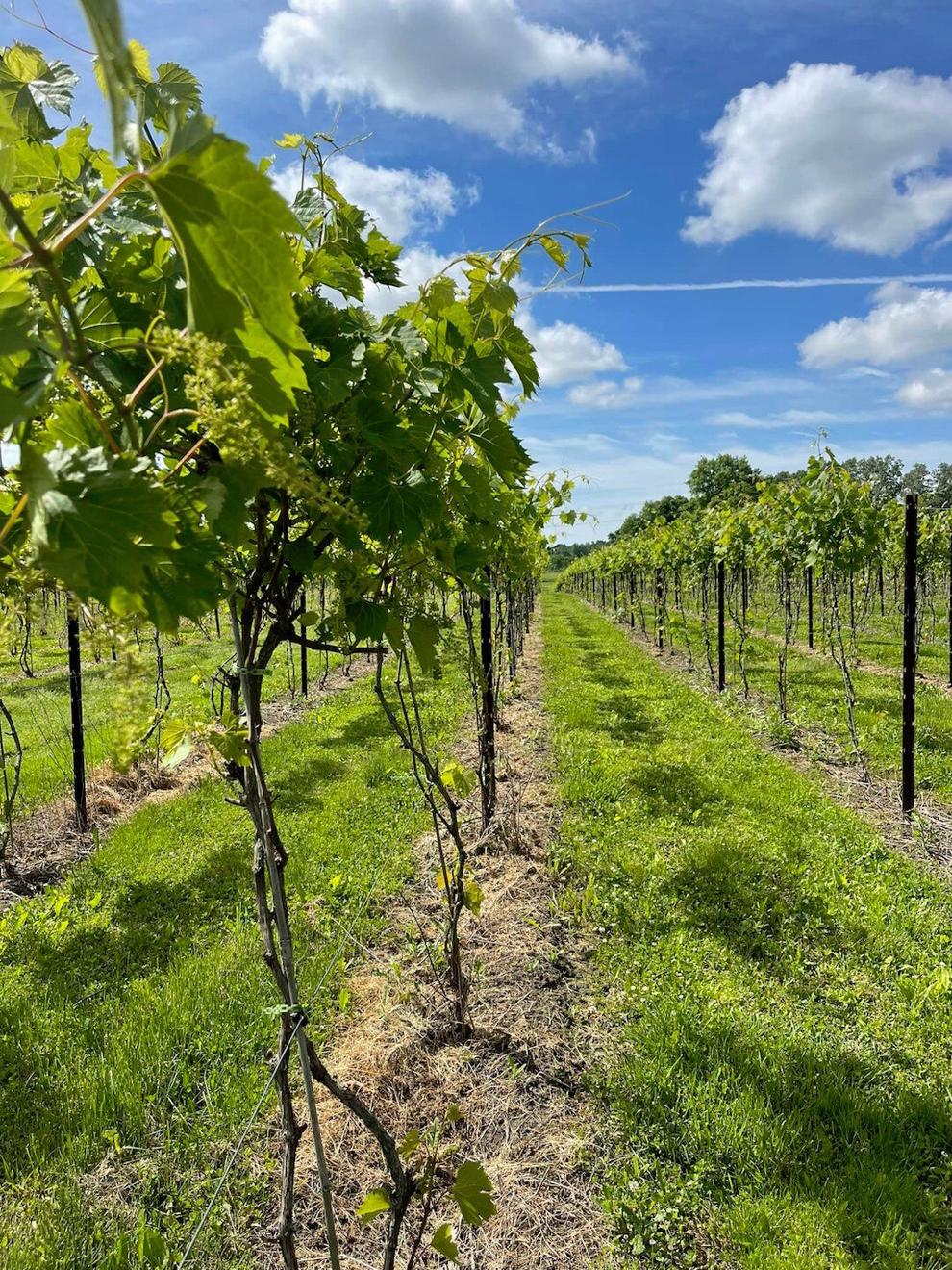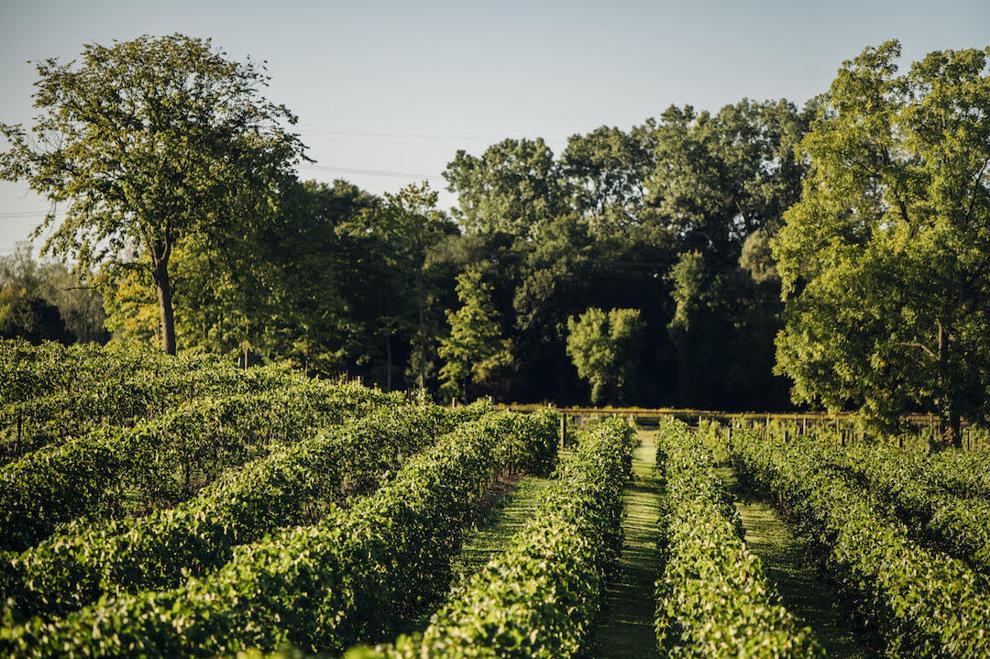 Growing grapes is a year-round labor of love and dedication. For example, it takes Jess and one full-time employee five months to hand prune the vines, which yield three varieties of red grapes — frontenac, marquette, and petite pearl — and three varieties of white — frontenac blanc, prairie star, and itasca.
Last year they harvested 46.1 tons of grapes, roughly the equivalent of two fully loaded charter buses. And, they've gone from producing 450 cases of wine a year to nearly 3,000.
The Youngbloods are self-taught winemakers who continue to devote countless hours to learning the evolving art of growing grapes and producing wine. Research, conversations with other winemakers, and the University of Minnesota, says Jess, proved to be their best resources.
From the beginning, the couple felt strongly about growing all the grapes used in their wines. Doing so makes them one of few wineries to always be 100% estate grown.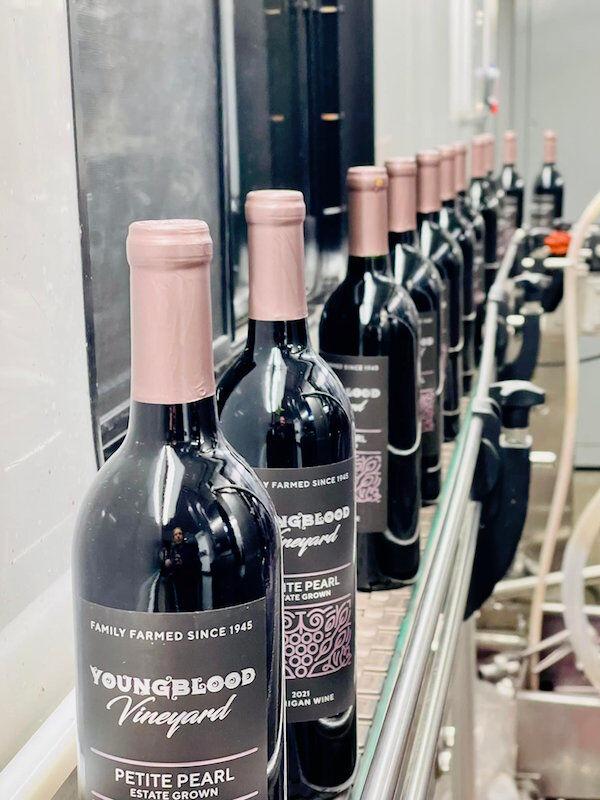 With four years of winemaking behind them, the Youngbloods are enthusiastic about spreading their knowledge, even if it means helping other aspiring commercial winemakers. For them, competition doesn't have a negative stigma.
"We call ourselves Detroit wine country, and we want people to see what's possible. We are very encouraging to anybody else trying to do the same thing we're doing. We're always here to help. We're a practicum site for several universities. We love to teach, and we would love to see this industry grow," Jess says, shortly after two straight days bottling more than 31,000 bottles of their 2021 vintages.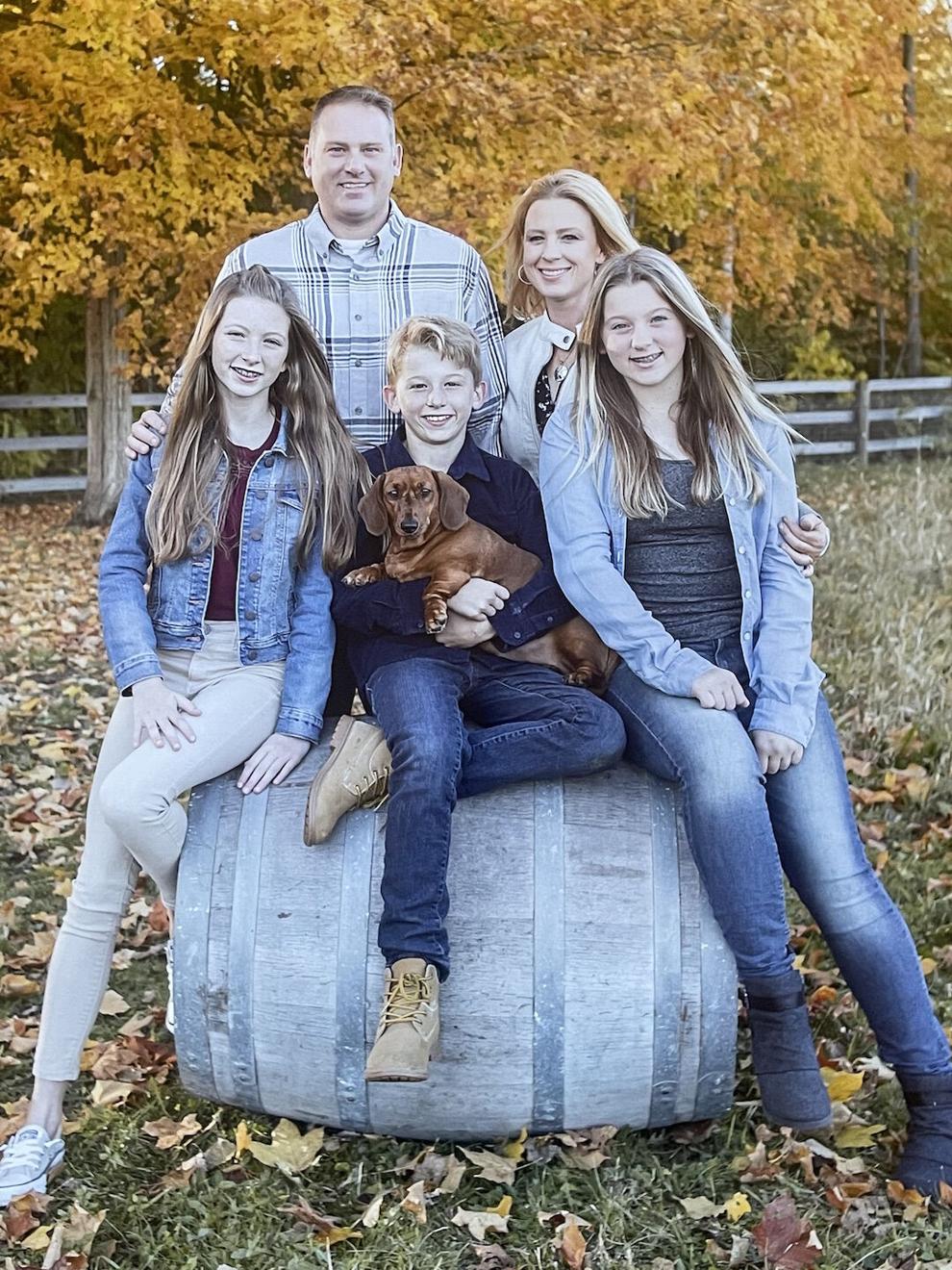 She points out that there are nearly 200 wineries in Michigan but just over 3,000 acres of wine grapes are growing in the state. And, she says, 90% of those grapes are grown on 5% of the land. These are numbers Jess thinks could and should increase. "People are really into drinking and eating local right now," Jess says. "There's more than enough people for all the wine that we have in the state. When most people go to a winery, they don't want to just go to one; they want to visit a couple of wineries.
In the spring, Youngblood Vineyard broke ground on a 16,000-square-foot facility, a massive upgrade from its current 1,110-square-foot processing area. When finished, much of the space will be used for production. The remaining area will be dedicated as an indoor event venue and tasting room.Youngblood Vineyard wines from their 2021 vintage include Itasca, Prairie Star, Sherman Blanc, Rosé of Petite Pearl, Petite Pearl, and Marquette.
Youngblood Vineyard
61829 Ray Center Rd., Ray