Kelly Houseman, the St. Clair Shores mental health professional is smashing stigmas and letting the world know that 'going to therapy is cool'
BY JEN LOVY
er mantra is simple yet highly effective. "I'm good enough," the 37-year-old mental health professional tells herself whenever she needs some internal encouragement. The affirmation helps Kelly Houseman combat any self-imposed pressure to be perfect, and it keeps the feelings of imposter syndrome at bay.
As a mother, therapist, blogger, and spokesperson on mental health issues, Houseman is equally open to sharing her vulnerabilities as she is to sharing her wisdom.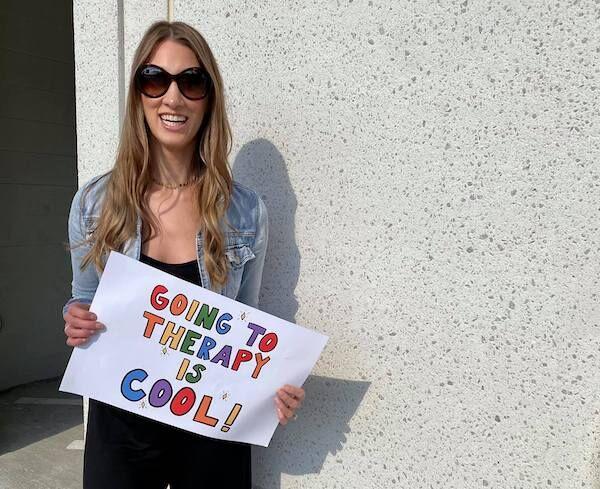 "I have actually done my own therapy, especially when I first started in the field. I didn't believe that I was good enough, and it comes from chasing perfection. I wanted to be the perfect therapist. Once I learned to trust myself and the process and remember that there is no perfect therapist — just like there's no perfect mom or wife — that really broke the chains for me. And, I learned to trust myself for who I was and not beat myself up for who I wasn't," says Houseman, who specializes in counseling women.
"You don't just wake up and become confident. It comes from pushing through anxiety, pushing through fear, pushing through rejection, and then getting to the other side."
When Houseman started her practice in 2016, she said she did laps around the office to calm her nerves. Time and experience — and the intentional act of venturing outside her comfort zone — helped her trust her abilities.
"That's how I've grown confidence. I tell my clients, you don't just wake up and become confident. It comes from pushing through anxiety, pushing through fear, pushing through rejection, and then getting to the other side, where it's like, 'OK, I've done this. I feel good, and now I feel capable of taking on anything,'" Houseman says.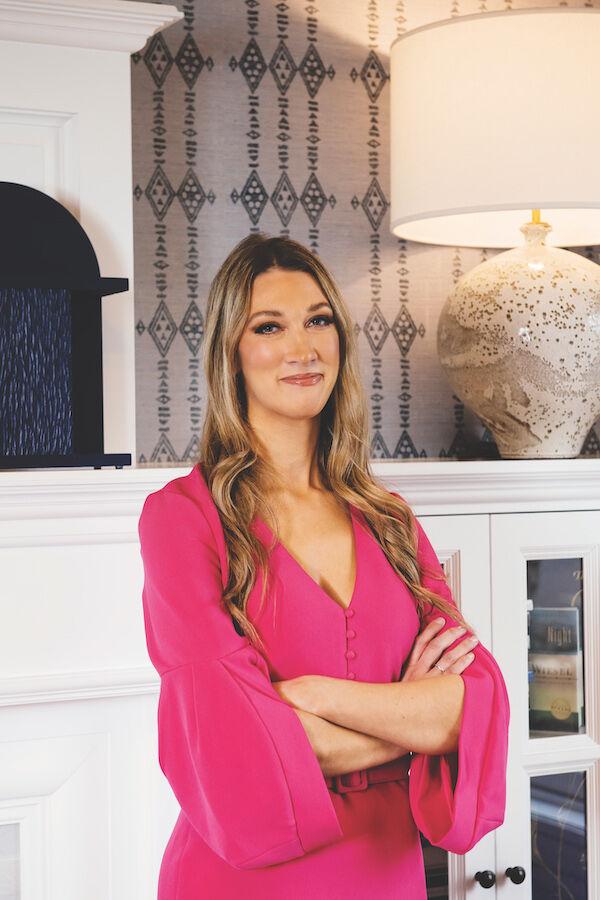 With her confidence in check, Houseman has an easier time balancing work and family life although it can still be difficult to say "no." However, she found that by not overcommitting herself, she began spending more time with her kids, ages 3 and 6, and her husband, a neurosurgeon who works between 80 and 100 hours a week. She also makes a point of creating time to exercise by scheduling it the same way she would schedule an appointment.
"I feel so much better balanced when I am able to take my time back for myself," she says.
In her private practice, in St. Clair Shores, a recurring issue Houseman addresses with her women clients is the unrealistic societal pressure they feel to be perfect in every role and their reluctance to ask for help when they get overwhelmed. She says it affects working moms, stay-at-home moms, and women without children, and, unfortunately, social media's vast and illusory portrayals of perfection lead women to compare themselves to others and constantly feel inadequate.
"I struggle with it. And most of my clients do, too," Houseman says. "I work with models and pretty well-known influencers and bloggers, and from the outside, you see these people's pictures or social media, and you think, 'oh my gosh, they have a perfect life. There's no way anything bothers them.' But then I hear them in sessions. And it's kind of that lie we tell ourselves that other people are perfect and have it so much easier. But the reality is we are all struggling with something. And that's what I remind people. No matter what someone's social media feed or photos look like, we're all human beings, and we all have our own stuff that we're dealing with. It just doesn't get posted."
Of course, social media isn't all negative. Houseman, who studied communication as an undergraduate student at Rochester College, uses it as a tool to expand the reach of her advocacy and reduce the stigma surrounding mental health issues.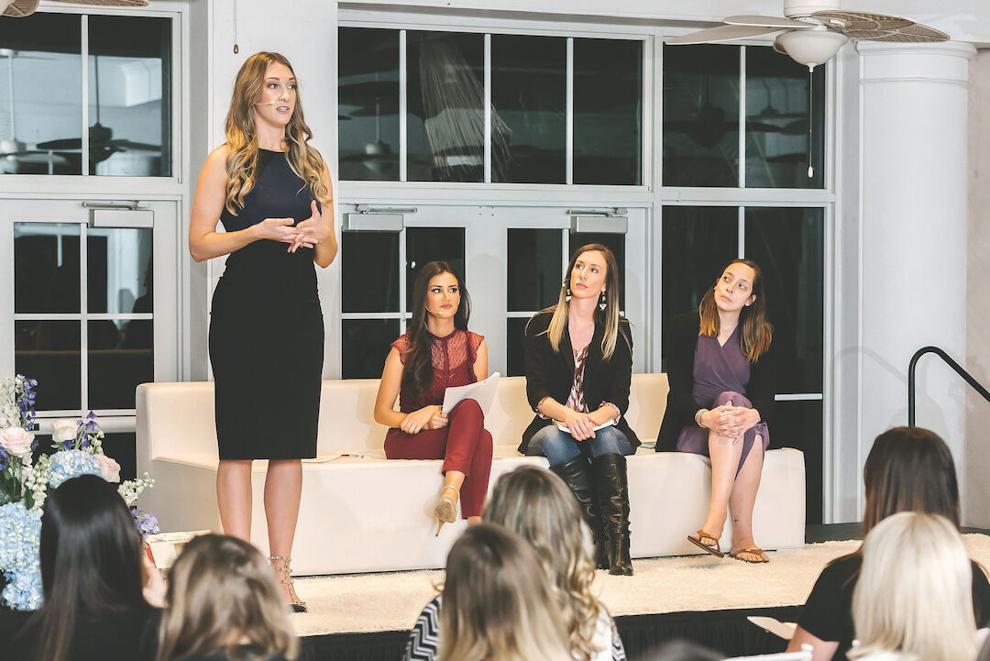 Neubek Photographers
She shares her insight, wit, and positivity on Instagram, Facebook, YouTube, and a blog as well as through Kelly's Reality, a podcast in which Houseman interviews public figures with inspiring stories.
Guests have included a former Detroit Piston, a previous Miss Universe, and the editor of People magazine. One of her favorite interviews was with The Real Housewives of New Jersey star Kathy Wakile — the reality show is Houseman's "guilty pleasure." During the podcast episode, Wakile described what it was like to see herself portrayed on television and how she dealt with criticism and negative comments.
Houseman is also a corporate speaker and frequent contributor to local and national media, sharing her expertise with People, ABC, and Fox.
She says it's been an exciting journey highlighting mental health, a previously stifled and stigmatized topic, and talking about the benefits of therapy on a global scale.
"I love my private, individual sessions. I will never give that up. But I also love being able to get on the news and talk about seasonal depression or do a podcast with a Real Housewife. I love the multifaceted aspect of everything that I do," Houseman says.
Kelly Houseman Counseling
23409 Jefferson, Suite 100, St Clair Shores
Read about all the women in business featured in the 2022 Women's Issue here.