Cindy Pasky, founder, president, and CEO of Strategic Staffing Solutions started off as the 'only woman in the room,' went on to build an international company 'with a conscience,' and continues to cultivate opportunity, growth, and community more than three decades later.
BY JACLYN TROP
Native Detroiter Cindy Pasky didn't set out to become one of the city's best-connected business leaders. Nor did she expect to become the founder, president, and CEO of Strategic Staffing Solutions, a staffing and consulting agency that's loomed large in downtown Detroit for more than 30 years.
Instead, she wanted to build a company with a conscience. In 1990, a 30-year-old Pasky left a corporate job to strike out on her own, opening the IT consulting firm known by the abbreviation S3. What began as a two-person operation with an office on the first floor of 600 Woodbridge Street has evolved into an international conglomerate with more than $350 million in annual revenue.
At the time, a new cohort of female business leaders was taking hold across the country. In Detroit, women were walking through doors previously closed to them. The Detroit Athletic Club began accepting its first female members just seven years before Pasky launched S3. She was the sixth woman to join the club.
The burgeoning climate afforded opportunities, says Pasky, now 62. "Chances are really good that you're going to get to speak if you're the only woman in the room. If you speak well and knowledgeably, it's a chance to prove yourself quickly."
She built the business upon four principles: Set the bar high for what a corporation should do, create jobs, offer people an opportunity to succeed, and make community and charity work core to the business. The pillars drew inspiration from Pasky's four years working at an IT company in the suburbs, an experience she describes as a case study in how not to run a business. "I believed that you could run a profitable business and still be intentional about how you develop, position, and take care of your team and your customers," she says. "I thought we could do it a little better."
Today S3's network boasts 3,600 employees, 23 brick-and-mortar offices, a presence in 46 states and 14 countries, and six office cats adopted from the Michigan Humane Society, a cause close to Pasky's heart. She has another trio of cats and a small dog at home.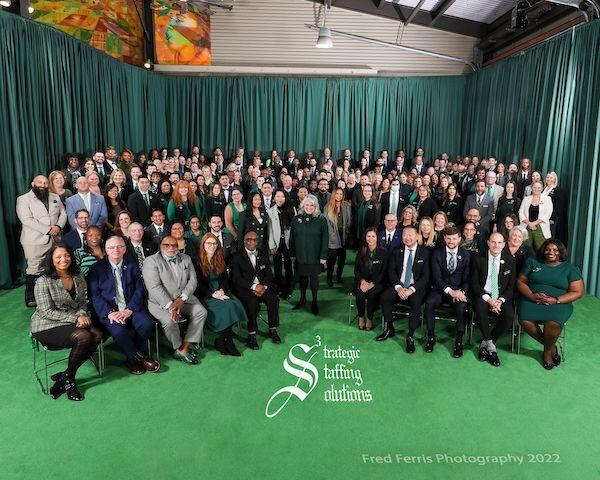 The path to success was serendipitous. After graduating from Plymouth-Salem High School in 1978, Pasky applied to work as a data entry clerk at R.L. Polk, then a Southfield-based data publishing firm for the automotive industry. But after acing the agency's math and logic tests, she was offered a plusher position as a programmer. Computer programming was "a natural fit from the beginning," Pasky says. "The expectation in programming was that you never stopped learning. You continued to build and add skills daily, and that's still true today."
"I believed that you could run a profitable business and still be intentional about how you develop, position, and take care of your team and your customers."
Within months of launching S3, Pasky signed the company's first significant customers — Blue Cross Blue Shield of Michigan and DTE Energy, who remain with the agency three decades later — and has reported steady growth ever since. Pasky was catapulted to the top of lists tracking categories such as top women in business, CEOs of the year, and Detroit's Most Powerful People.
A civic leader extraordinaire with a curriculum vitae to match, Pasky is actively involved with a spate of city and state organizations and holds leadership positions on dozens of boards and foundations, from the Michigan Humane Society to Business Leaders for Michigan. She is chair of the Detroit Downtown Partnership Board of Directors and the Michigan Workforce Development State Board, co-chair of the Mayor's Workforce Development Board, and past chair of the Detroit Regional Chamber of Commerce Board of Directors, where she still serves as a member emeritus.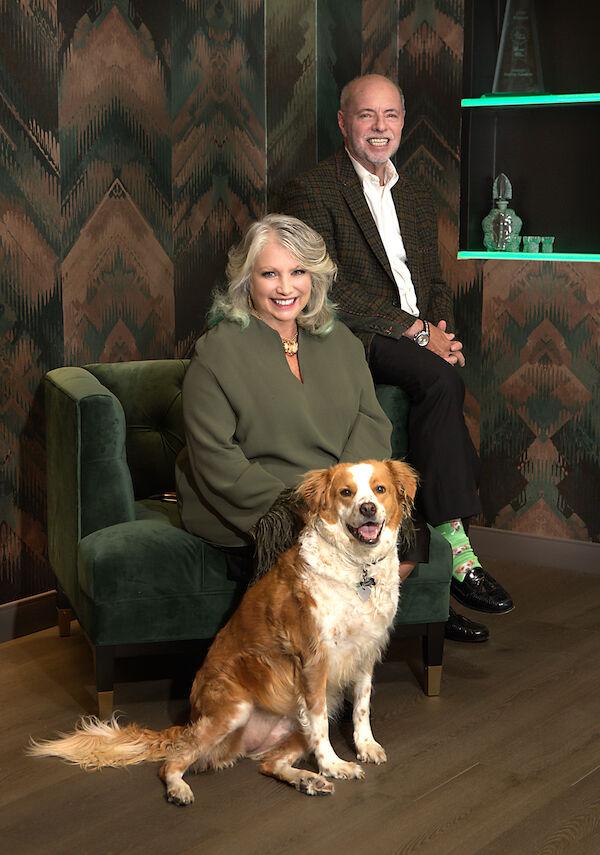 Dan Loepp, president and CEO of Blue Cross Blue Shield of Michigan, calls Pasky one of Detroit's most ardent and powerful supporters. "Cindy shares her passion to ensure that our world-class city is strong and that businesses come together in support of its people," says Loepp, who has worked alongside Pasky on many of the same boards, including the Downtown Detroit Partnership and Business Leaders for Michigan.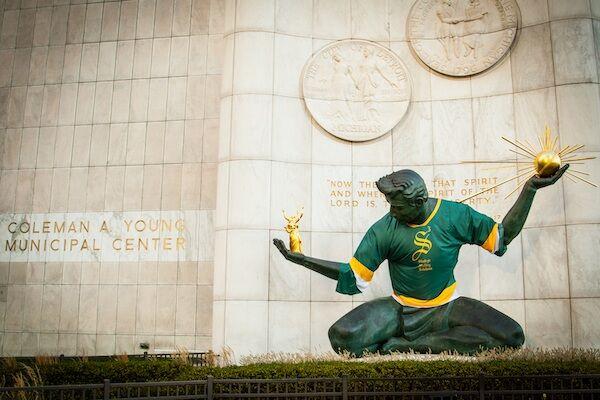 The Motor City has remained an integral part of S3's fabric throughout the company's evolution. The company made its home in the Penobscot Building for most of its life but moved into three floors of the Fisher Building during the pandemic. Pasky's husband, S3 Chairman Paul Huxley, had a heavy hand in the aesthetic, restoring an original marble table for the sixth-floor conference room. The couple met in the early 1990s when merging their staffing companies and married in 1994. Pasky's 21st-floor office overlooks the Detroit River and the city's ever-evolving downtown.
"The one thing that's been consistent throughout the city's ebbs and flows is that CEOs continue to be engaged in Detroit," she adds. "There's still enough of us who choose to intentionally be here and have our teams here and help the city learn how to progress."
Check out the other women featured in our 2022 Women's Issue here.