The founder of Skinphorea is changing the face of luxury and transforming her passion for skin care into a national franchise.
BY JACLYN TROP
I always wanted to own a business," says Southfield native Jessie Hayes, with characteristic exuberance. "I always knew I'd be an entrepreneur, but I didn't know what it would be in. But then I realized that I love going to the spa with my girlfriends — I'm a spa girl — and I thought, 'That would be great, to own a day spa!'"
Meticulous and mission-driven, Hayes, 39, is the mastermind behind Skinphorea Facial Bar & Acne Clinic. With locations in Royal Oak and Corktown, Skinphorea merges high-quality, medical-grade skin care with affordable pricing to provide on-the-go customers luxurious yet practical "happy hour-esque" spa services in a fun, relaxing environment. Since launching the practical pampering concept in 2014, Hayes has developed customized mail-order acne kits, a 90-day acne boot camp, a skin care line called Revitalize U, and a reputation for providing no-frills facials for a clientele primarily concerned with stubborn breakouts, hyperpigmentation, and fine lines.
Now she's reached the next step in her master plan: expanding beyond Michigan, with stores slated to open in Dallas, Houston, and Atlanta this summer. "I wanted to be a national brand since Day 1," she says.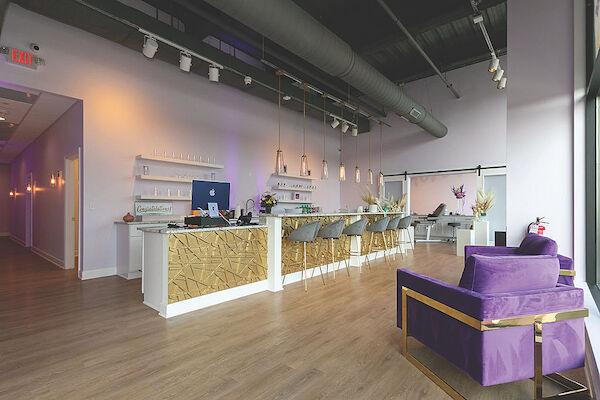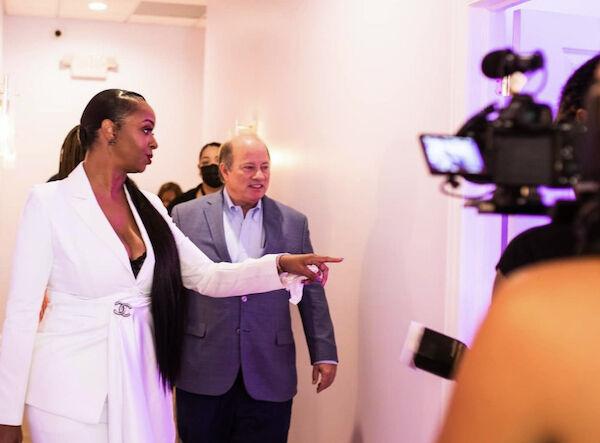 But she didn't arrive overnight. Goal in mind, she enrolled in 2009 at the Douglas J. Aveda in Royal Oak and then at the Michigan College of Beauty in Madison Heights three years later. "But then I thought, 'Gosh I don't know enough to run a business,' so I started all over again."
Hayes then created a methodical plan to support her dream and her education, start-ing with working the front desk at Life Spa in Bloomfield Township to learn the complexities of customer service, even though it meant supporting her three daughters on $10 an hour. "I barely had enough to put gas in the truck," she says. "But my goal was to figure out why businesses fail, and I didn't want to rush and open."
After six months, Hayes felt she needed more supervisory experience. She was fortunate to land a job as the manager of Massage Green in Farmington Hills, where she was quickly promoted to director of aesthetics and opened the spa's facial department.
In 2013, she decided she was ready for the big kahuna of metro Detroit day spas: D. Tour Spa at the MotorCity Casino Hotel. As the spa's assistant manager, Hayes learned how a luxury spa handles customer service, marketing, and other facets of the business. "Once I learned all of that, I thought, 'It's time to go. It's time to go out on my own,'" she says.
"Honestly, there's nothing like running your own business with your name on it — every review that hits, every dollar that comes out of my wallet, it's all on me."
With co-owner and childhood friend Shareese Shorter, Hayes plans to open a mix of 20 Skinphorea corporate stores and franchises nationwide, projecting more than $9 million of revenue by the end of 2025. Franchising opportunities will be available in Michigan and six other states – Ohio, Arizona, Georgia, Maryland, North Carolina, and Texas.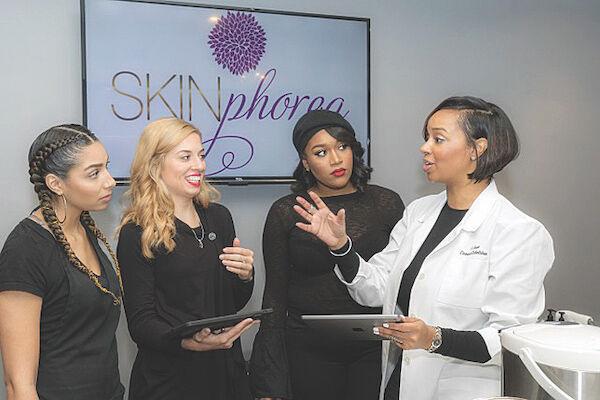 But Hayes says opening the first store may have been the toughest challenge of all. "It was never supposed to have been in Royal Oak," she says. "But in 2015, trying to be a woman, a Black woman, opening a business in downtown Detroit was impossible." But when it was time to open a second location after six years of solid growth, she says, "all the landlords were coming to us."
Despite Hayes' self-styled curriculum, one skill could only be learned on the job: hiring. "At first, I wanted everyone to have a background of eight to 10 years in aesthetics, but I realized that was the wrong way to run a business," Hayes says. "Instead, I hire based on grit and personality and train them right out of school, teaching them everything from taking photos to talking to clients."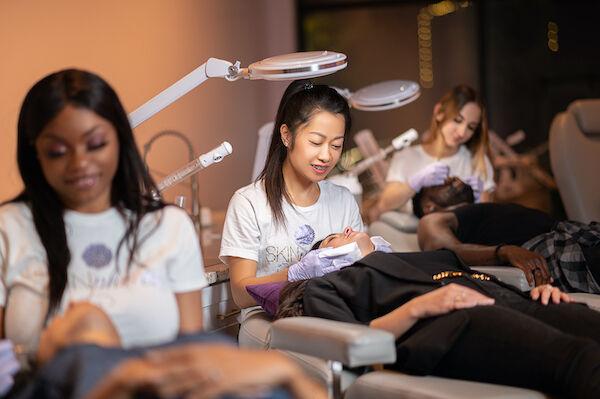 So far, Hayes has created more than 35 jobs for metro Detroiters. Going national, however, means developing a scalable training model that future employees across the country can complete online.
Mary Childress, who joined Skinphorea in 2018 as a receptionist and now serves as the chain's regional manager, says that Hayes' leadership ability will translate remotely. "Jessica started a trend of molding coach-able individuals into motivating and strong leaders, and the trend continues every time our staff grows."
That includes Hayes' daughters, aged 16, 13, and 11, who will soon launch their own skin care line under RevitalizeU, the clinical, medical-grade skin care label she created with a California-based chemist. Skinphorea's franchising contract stipulates the new stores will carry her daughters' brand. "I want to be sure that my kids are making money," Hayes says. "I tell them, 'Mommy has the connections, but you're going to have to do the work.'"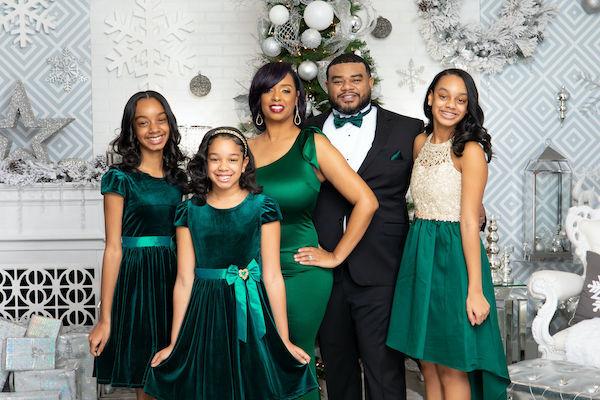 She hopes the early experience with entrepreneurship coupled with her own success story will inspire them to one day create businesses of their own. "Honestly, there's nothing like running your own business with your name on it," she says. "Every review that hits, every dollar that comes out of my wallet, it's all on me."
Skinphorea Facial Bar & Acne Clinic
621 S Washington Ave, Royal Oak
1620 Michigan Ave, Detroit
Read about the other incredible women in business featured in our 2022 Women's Issue here.