Concierge medicine is a growing trend both locally and across the country. Why are doctors — and the individuals they treat — choosing to make the switch away from traditional models of care?
BY BRYAN GOTTLIEB / PHOTOGRAPHY BY DARREL ELLIS
One night last fall, Christen Koenigsknecht felt a throbbing in her breast so intense that it woke her up from a sound sleep. Otherwise healthy and physically fit, the 43-year-old mother of three was flummoxed by the pain's rapid onset. She had been experiencing some tenderness around the area for a day or two, but set concern aside since it was neither unbearable nor getting worse — until it did. Knowing something wasn't right, she fitfully waited until morning to call her doctor.
At this point, depending on your experience navigating the tiger trap that is securing a same-day doctor's appointment, you'd be forgiven for assuming the receptionist responded with some variation of, "Sorry, we're booking at least two weeks out."
But that's not Koenigsknecht's story.
Her physician, Dr. Jacqueline Gierer, a partner at Sound Internal Medicine in Bloomfield Hills, instructed her to come to the office that morning, and directed staff to start reaching out to medical colleagues, hoping to expedite a diagnosis. Before Koenigsknecht even arrived, Gierer had already called around to several specialists and got her patient — who, as it happened, had a fairly significant infection requiring specialized intervention — an appointment for the following day. "I'm fairly certain that if I was trying to navigate that on my own," says Koenigsknecht, who lives in Troy, "I highly doubt my appointment the next day would have happened."
But alacrity is one of the perks when your physician is a concierge doctor.
WHAT IS 'CONCIERGE' MEDICINE?
Concierge medicine, which goes by several monikers (concierge care, boutique medicine, platinum practice, and direct primary care among them), is a relatively simple concept: membership-based health care that pairs exclusive, personalized care with accessibility and convenience.
For a flat monthly fee, patients get unlimited office and tele health visits that last as long as necessary, as well as direct care from a doctor — without worrying about copays and other charges. Patients have direct access to their doctor through phone and email, and all routine diagnostic and lab tests are conducted in-house. Perhaps most alluring, should a patient have a major health crisis, a concierge doctor coordinates specialist referrals and hospital care, as needed. There's no corporate health system interference — no referrals, pre-approvals or long waits — just doctors and patients. (It's worth noting, however, that many concierge practices accept insurance, and that insurance remains necessary to cover hospitalization, certain tests and medications and other expenses.)
While there are no federal or state reporting requirements for doctors practicing "concierge" care, indications are that the industry has continued to grow, both locally and nationwide, since the first concierge practice appeared on the West Coast in the mid-1990s. Covid-related demands on the medical community have seemingly helped accelerate that trend, according to industry trade groups. The Direct Primary Care Coalition, a national lobbying organization, puts the number of concierge doctors in the U.S. at 1,200. An industry advocacy group, DPC Frontier, lists around 40 direct primary care practices in Michigan alone.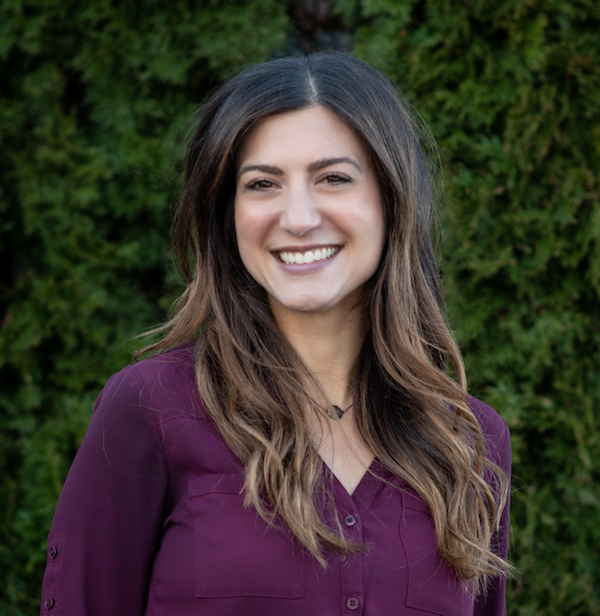 Dr. Sarah Wilson, a professor at Oakland University's William Beaumont Medical School, is another local doctor who recently took the plunge into concierge medicine. Like Gierer, who is also a faculty member at Beaumont Medical School, Wilson was previously on Beaumont's staff handling family medicine before she joined Premier Private Physicians in Troy. "Like many of the other physicians out there, [I] started to become a little bit burned out with the volume-based" model of traditional practices, Wilson says. "The way I like to care for my patients is very personalized, and taking that time, and it was getting harder to do."
Both Wilson and Gierer expressed similar reasons for leaving traditional, insurance-based models for private care, which mostly centered around a desire to practice medicine without the pressure of "volume." Volume refers to the number of patients a doctor sees in a day when, according to the Journal of the American Board of Family Medicine, a given physician's average patient load (or "panel," in medical parlance) ranges between 1,200 to 1,900 individuals. These days, Wilson's patient load has been reduced from more than 1,500 to 500, while Gierer plans to cap her practice at 200 patients.
Gierer, too, says the best parts of being a doctor — patient care, advocacy, interpersonal relationships — got the short shrift as volume, and referring patients out to specialists, became the norm. "[Concierge care] has allowed me to provide the type of medical care that I was trained to do," she says. "I'm able to spend the time my patients need in order to appropriately care for them rather than being pressured by time or volume constraints."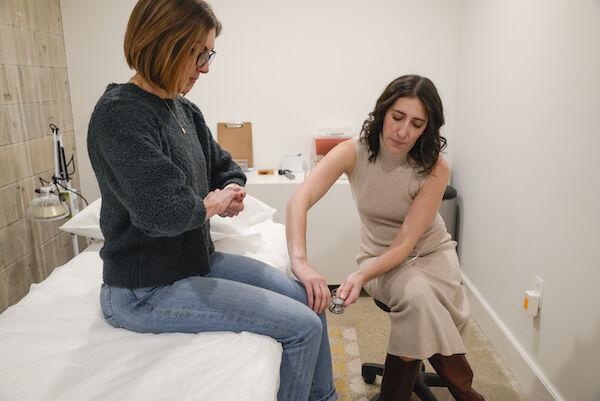 Gierer says the emphasis on volume also hampered her ability make accurate diagnoses — since, as a hospital physician, her time was in short supply. With more time and fewer patients, the native New Yorker, who now lives with her husband and two children in Birmingham, says practicing medicine is what she always wanted it to be — professionally rewarding. "[Now] I'm less likely to give a quick medication or treatment, and more likely to really figure out what the cause is, which results in a much better patient-care experience. In turn it makes my life better because I feel like I'm practicing better."
PATIENTS WANT MORE
Koenigsknecht didn't set out to join a concierge practice, it just so happened that Gierer decided to leave her Beaumont role just six weeks before Koenigsknecht's infection presented. "When I found out she was leaving, at first I was just really disappointed," Koenigsknecht recalls. But her relationship with Gierer was comfortable — and the cost of the concierge service was not prohibitive — so Koenigsknecht decided to stick with her doctor. "Even though the concierge part was different, I felt like she was who I wanted to be with, regardless of where she was going."
Patients in a traditional primary care physician's office have appointments with a median visit length around 15 minutes, according to the National Institutes of Health. Concierge doctors, meanwhile, spend 35 minutes with patients per visit, with each patient averaging four appointments a year, according to research from Johns Hopkins University. And since concierge practices have fewer patients to treat, giving doctors time for more focused care, it's seemingly a win-win — but it doesn't come cheap.
Depending on your insurance, annual concierge fees may never meet a high-deductible threshold, which, in 2020, averaged $4,364 per individual and more than $8,400 per family, according to online medical marketplace eHealth. (Keep in mind, individual health insurance plans' deductibles vary considerably; some plans' deductibles may be as low as $0.)
Gierer's practice has about 100 patients, each of whom pays around $1,800 annually for unfettered access to her; Wilson's fees are similar. Both doctors accept cash only — eschewing the red tape, billing codes and other obstacles that can complicate medical treatment. Wilson's office books an average of eight patients per day, while Gierer sees four to six. (At Beaumont, she was seeing anywhere from 18 to 26, plus virtual visits.) "I wanted to make sure the medical care I provide is focused on patient care and only on patient care," Gierer says.
She and Wilson are far from alone in pursuing that ideal: Bret Jorgensen, chairman and CEO of MDVip, one of the nation's largest franchisors of concierge practices (think McDonald's, but for medical practices), says that his company has experienced double-digit growth year-over-year during its two decades in business, and sees that trend continuing as more Americans reassess their options. Approximately 1,100 doctors operate their practices under the MDVip brand in 44 states, including Michigan, with 360,000 patients in its customer ranks.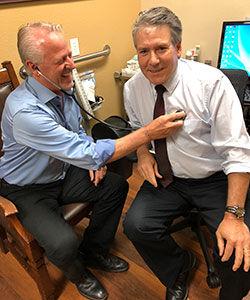 Jorgensen is bullish on the concierge model, its long-term growth, and the benefits it brings to patient and doctor alike. "We actually had our biggest growth rate last year in what we call community joiners — [doctors] who are joining practices after they've been open a while — that we've had in 20 years," he says, pointing to a 29% increase in community joiners in 2020. MDVip currently has 33 physicians in Michigan.
"Doctors get frustrated with government restraints and insurance," adds a staff physician at Henry Ford Hospital, who requested anonymity due to the sensitive nature of the discussion. "There are administrative burdens, so people are burnt out and unhappy. On-demand primary care sounds attractive to [doctors] because you get back to doing what you love to do."
PROVENANCE OF THE ELITE, OR PANACEA FOR ALL?
According to Kona Medical Consulting, which manages concierge practices and has corporate offices in Detroit and Grand Rapids, concierge doctors saw a 21% increase in new patient volumes nationally during 2020, adjusting for normal fluctuations. And while the model may seem inaccessible to the majority of Americans, Kona Executive Director Donovan Miske says that's not the case. The perception that concierge is a luxury product is misleading, he says, since a majority of concierge doctors do take insurance.
"There are so many factors contributing to [growth] in concierge medicine, from physician burnout to the [attrition rate] of physicians being replaced each year," Miske says. "Doctors are getting overworked … and are saying screw it, and they're opening their own concierge practices."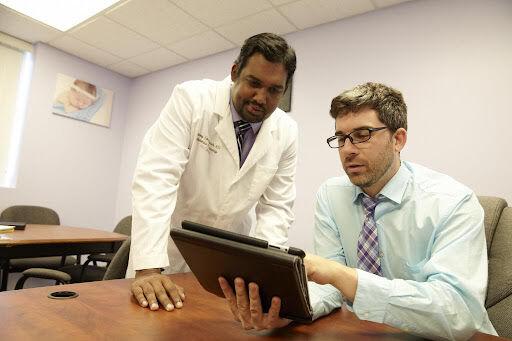 Jorgensen echoes those sentiments and adds that while there is a niche of concierge care that does cater to the 0.01 percent, most concierge doctors — at least MDVip physicians — both take private insurance as well as accept Medicare. "The model is really focused on getting people to more personally engage in their health," he says. "That means an annual membership fee … however, it's important to note that [our] doctors' practices take insurance, and accept Medicare for incidental costs and hospitalizations."
Wilson, who lives with her husband and two children on Grosse Ile, explains how being accessible to her patients is neither intrusive or burdensome. In her experience, a patient will reach out to her — particularly after business hours — only in situations that warrant a call. By way of example, she shared a recent story of a patient who phoned while vacationing in Cabo San Lucas, Mexico, saying he was vomiting "black stuff " and asking what do to. "You should immediately go to an urgent care," she recalls telling him, adding, "I was able to kind of be there, since he was anxious, and walked along [the steps] with him, hold his hand and say, 'Yep, that sounds good. I agree with everything.'" And, she adds, she was able to see him immediately after he returned home the following day.
Any way the proverbial pie is sliced, for patients with the financial wherewithal — or those needing increased medical attention — the growth of concierge care has made patients like Koenigsknecht, and doctors like Gierer and Wilson, happy. "When I first decided to join, I thought, 'OK, I'm really healthy … does it make sense to spend this money if I'm a healthy person?'," Koenigsknecht says. "I will tell you … [Dr. Gierer] has made it so much easier."
SIDEBAR: IS CONCIERGE MEDICINE RIGHT FOR YOU?
People age 50 and older are the most typical clients in concierge practices, according to advocacy group AARP, but there are no prerequisites for joining a concierge practice, says Dr. Sarah Wilson, a professor at Oakland University's William Beaumont Medical School and a concierge primary care doctor at Premier Private Physicians in Troy. In that vein, if you are generally in good health — someone who only sees your doctor once or twice annually — concierge medicine may be unnecessary, considering annual fees often exceed $1,500 for the unlimited access the model provides. However, if you want "more" from your doctor, or believe your health concerns require more thorough attention, it may be worth further exploration. "I get a lot of patients who feel that they have been 'unheard' or misunderstood," Wilson says. "Concierge medicine might be for you if you are seeking a relationship with a physician [who] takes the time to really get to know you, truly cares about you, is accessible to you, and can act as your advocate in a compassionate and confidential way." — B.G