Detroit resident Mathew Hunt founded Gettees in 2014. Using American-made materials, the brand creates high-quality clothing essentials in its Sterling Heights garment factory.
By Ri'An Jackson
Photography by Derrick Martinez
Gettees is an apparel brand with a founder who wants to change the way clothing is made. The American-made apparel company, founded by Detroit resident Mathew Hunt, offers clothing simple in design, but intricate in quality.
Hunt, 28, wanted his startup to challenge the way clothing is traditionally made. He created a brand that values honest manufacturing by avoiding outsourced fabrics and labor.
"(In college), I was doing a case study on the garment industry, (and) it focused on the problems the government had on the manufacturing side," Hunt says. "That really sparked my interest (in) why things were made the way they were made. (I asked), 'Why are we exporting so much overseas' and 'Is there anything I can do to change this?' "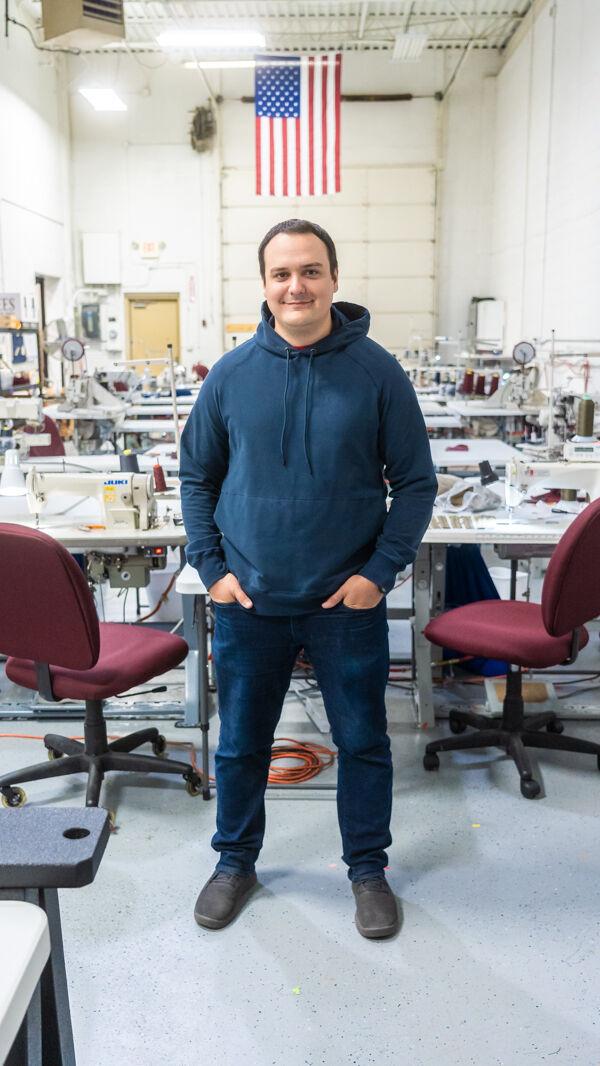 So, he researched and developed the idea to manufacture apparel in Michigan, his home state. After graduating from Michigan State University in 2014, Hunt pitched the idea to his father, the founder of Emtech, an industrial cut-and-sew companybased inSterling Heights.The experienced entrepreneur helped him get the business started. 
Yet the project was no easy task. It took Hunt four months to find quality, American-made fabrics, eight months to find sewing machines and three years total to perfect every manufacturing aspect of the startup.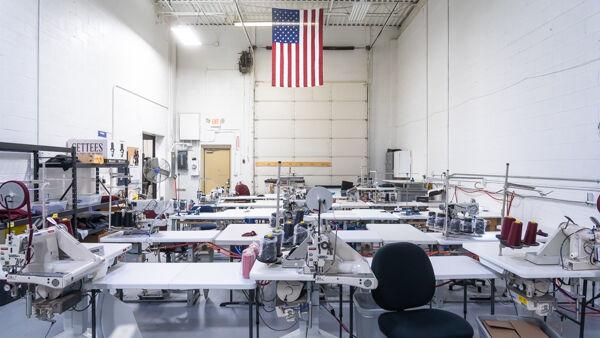 But, he made it work. Gettees offers luxe T-shirts, sweatshirts and hoodies — all made from top American fabrics like Supima cotton. The brand boasts a simplified supply chain, affordability, quality clothing and ethical manufacturing. Everything from fabric to thread to the plastic wrap they put products in is sourced from the U.S.
And each item is sewn in Michigan. Coining the phrase "By the people, for the People" from Abraham Lincoln's historic Gettysburg address, Gettees' clothing is made by local employees in a Sterling Heights factory.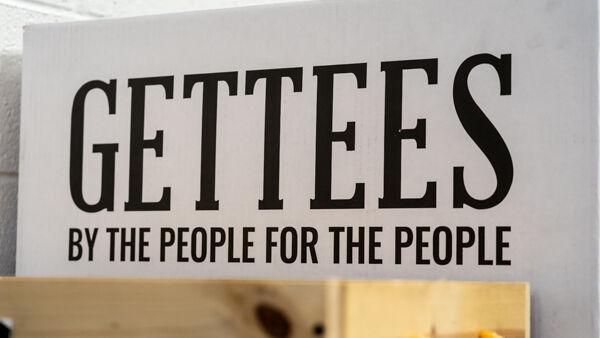 Hunt says operating the roughly 7,500-square-foot factory allows his team of 10 to perfect the way the products are made. His employees can make 200-300 tees a day, and he oversees the details in each product.
"It's really the smallest things — adding a stretch to the fabric, adding seams, making sure the products have longevity to it," Hunt says. "…We're sourcing the highest quality fabrics that all the luxury brands are using. We are designing, cutting and sewing everything ourselves, and selling it directly online to (customers) — that way we can provide what we think is the best value."
The sewers are trained at the factory and given fair wages, benefits and a pleasant work environment — a change from the poor working conditions found in many manufacturing factories worldwide.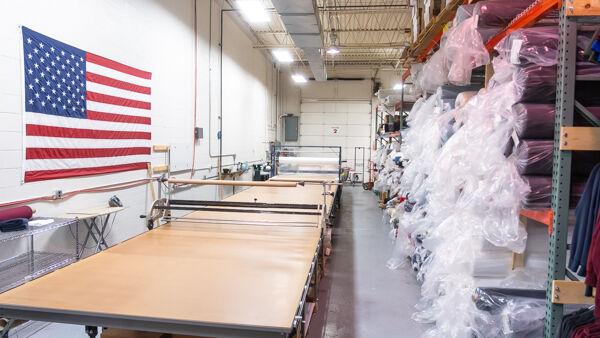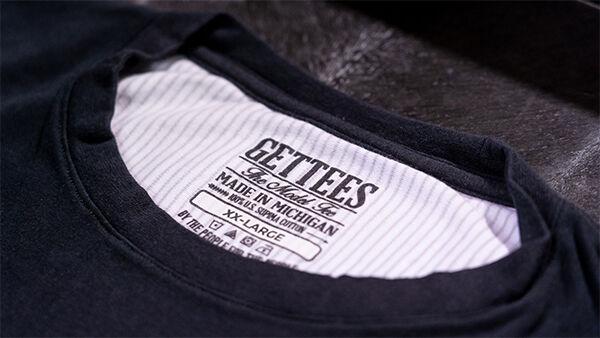 "It's really exciting that I am a part of something new that long left the United States and is now coming back," says Jackie George, 56, of Clinton Township, who's worked at Gettees from its beginning. The longtime sewer trains new employees how to work industrial sewing machines.
Now only sold online at gettees.us, Hunt says he is working to expand the brand's apparel selection and would like to open a flagship store in Detroit.
"I love what I do, and I'm grateful for the opportunity," he says. "Being able to really pursue your dream and pursue an idea you had from the ground up — not a lot of people get that opportunity."
Editor's Picks: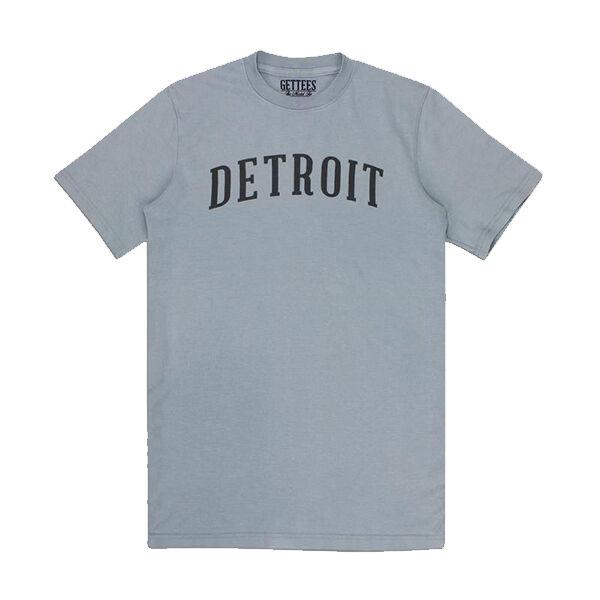 SHOP:
, $24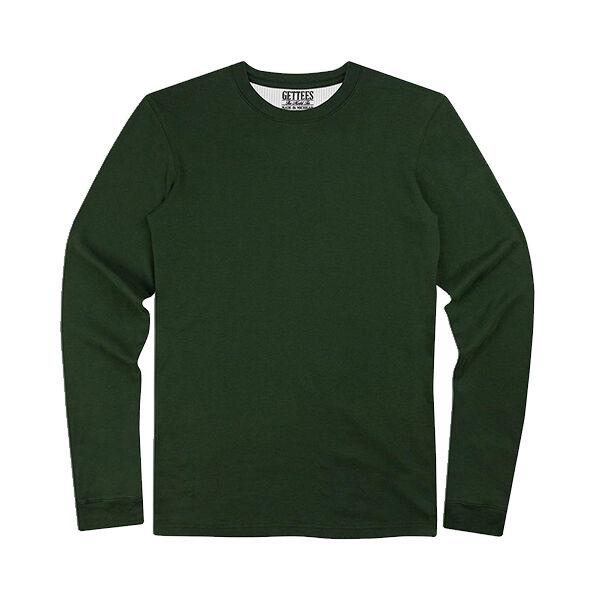 SHOP:
Model Tee Pinstripe Long Sleeve
, 
$39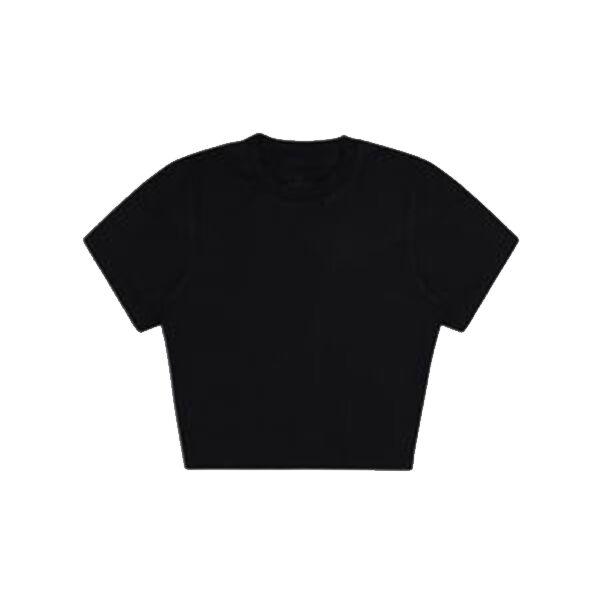 SHOP:
, 
$19