Longtime DCD educator Marta Krussman has taken on the role as Lower School Summer Programs Director
BY KIM KISNER
SPONSORED BY DETROIT COUNTRY DAY SCHOOL
Fifteen years into educating at Detroit Country, Marta Krussman has now taken on the role as Lower School Summer Programs Director and couldn't be more excited about it.
Of the new role, she says "facilitating this amazing sum-mer camp program will give me more opportunity to connect in a unique way with the children, their families, the teachers and the overall community, beyond what I do in the classroom, which is fantastic."
With a Masters in Early Education, Krussman has taught first grade and preschool at Country Day, and says it's simply a great place to work.
In this Summer Programs Director role, Krussman will be coordinating with faculty, organizing the weekly programming, and ensuring things are executed well and the families and children receive an enriching, fun experience.
"The terrific and unique thing about our program is that it's deployed by the school's teachers, and they each choose their own themes – the content for their camp – based on what they are most passionate about," says Krussman. "This makes it both rewarding for the teachers, and authentic and interesting for the children, and the variety of content is truly unmatched."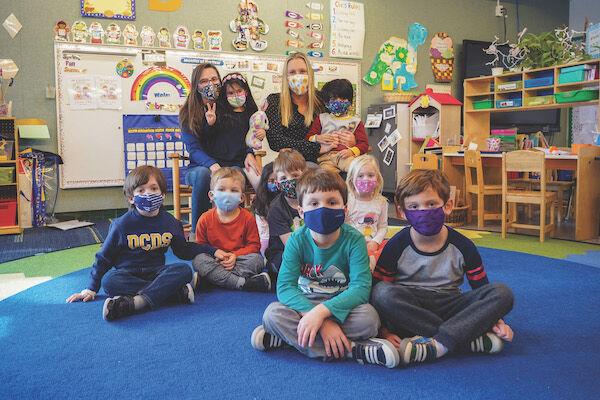 Krussman herself has been running a dinosaur focused camp for the past several summers, another teacher runs a reptiles and amphibians- focused camp, and another on sharks. There are also math, arts, reading camps and more.
"As a teacher, it's also interesting to have the opportunity to teach different age levels at the camp than we do in the classroom. I think this gives us a deeper understanding of the entire community, and makes us better at what we do," she says.
When asked what her goals are as a Director, she says "I want to make sure I meet the needs of all involved, and offer the teachers and families full support and guidance so that ultimately the children have a fabulous time learning, connecting and playing."
Open to both Country Day students and non-students, the camp is run in a six week format, and children can choose different camps each week. Mornings are dedicated to learning and projects, and in the afternoons, children are free to play and explore, with inflatable pools, playground equipment and more. The school also offers summer programs for older students. There are programs for pre-school age 3 through grade 12.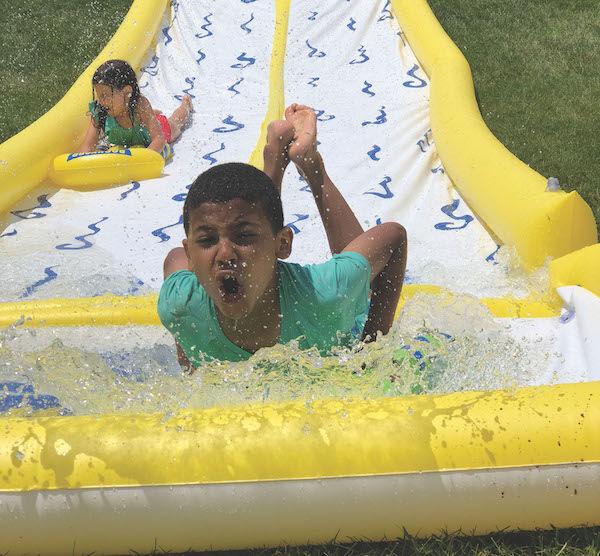 "One of my favorite things is our garden, which the children help to plant and cultivate throughout the summer. We grow pumpkins, corn, squash, carrots, green beans and more, and the children work on har-vesting the vegetables in the Fall," she says.
Krussman's own family is part of the camp environment as well. Her daughters Vera and Vanna enjoy their summers there and of that Krussman says "it's wonderful to be able to spend this time with both the students, and my own children."
DETROIT COUNTRY DAY SCHOOL
3003 West Maple Road,Bloomfield Hills, MI 48301
Marta Krussman, Lower School Summer Programs Director.
Lower School campers have fun on a giant water slide.