Peace Lily founder Dr. Najifa Choudhury shares her journey from CBD skeptic to CBD CEO
By Jeanelle Olson
Photography by Erin Kirkland
During pharmacy school at Wayne State University, Dr. Najifa Choudhury took up running to help with anxiety. But soon, severe knee pain had her wondering if she'd inherited the early arthritis that also affected her mom. A friend recommended CBD for the pain and Choudhury was taken aback. "I can't use that!" she recalls saying. "That's like… marijuana!"
Three years later, Choudhury, 28, is the founder and owner of Peace Lily, an online company that sells a variety of curated CBD products such as pills, serums and bath bombs. Because of her scientific background and experience using CBD, Choudhury is passionate about quality, sourcing and, as a pharmacist and teacher, educating her customers. Since launching her company in June 2019, Choudhury stands out in a white male-dominated industry. But she knows what makes her different also helps make her successful: "Being a minority woman is so rare in the CBD space," she says. "I love the fact that I'm a female in this space because females have different needs and wants and a male-operated company would not understand what is needed."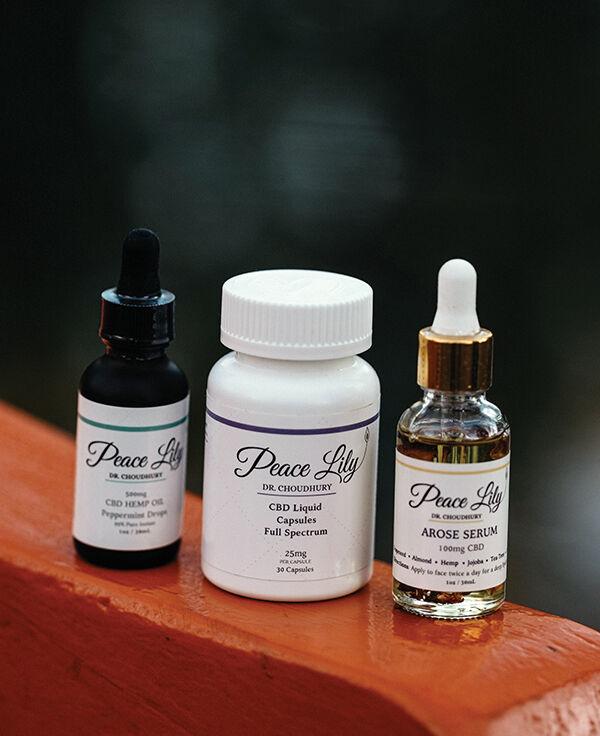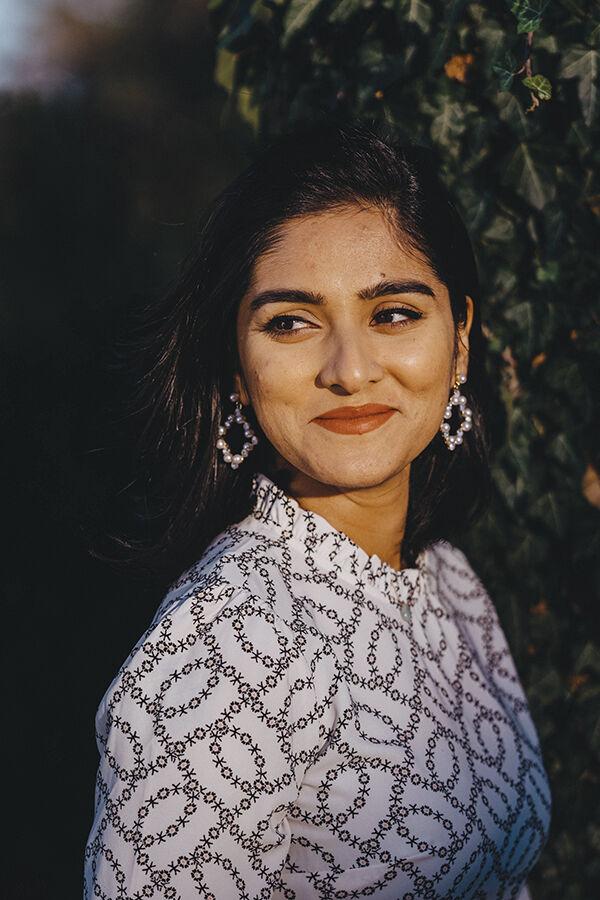 Choudhury, who lives in Troy, had an interesting journey from CBD skeptic to CBD CEO. (A quick primer: CBD, short for cannabidiol, is one of many compounds found in both hemp and marijuana plants. Unlike THC, the psychoactive compound also found in both plants, it doesn't create a high.) Before trying CBD, Choudhury used her skills as a scientist and researcher to learn more about the product, deciding to try it only once she discovered that CBD products must contain less than 0.3% of the high-producing compound THC in order to be legally sold.
To her astonishment, her pain dissipated quickly. Choudhury soon learned about CBD's other applications, including treating the anxiety that led her to running. "Listen, I'm a pharmacist, so I love medicine," she says. "I was totally willing to go to the doctor and get on an anxiety medication." That led her to wonder: With something as effective and natural as CBD, why did more people not know about it?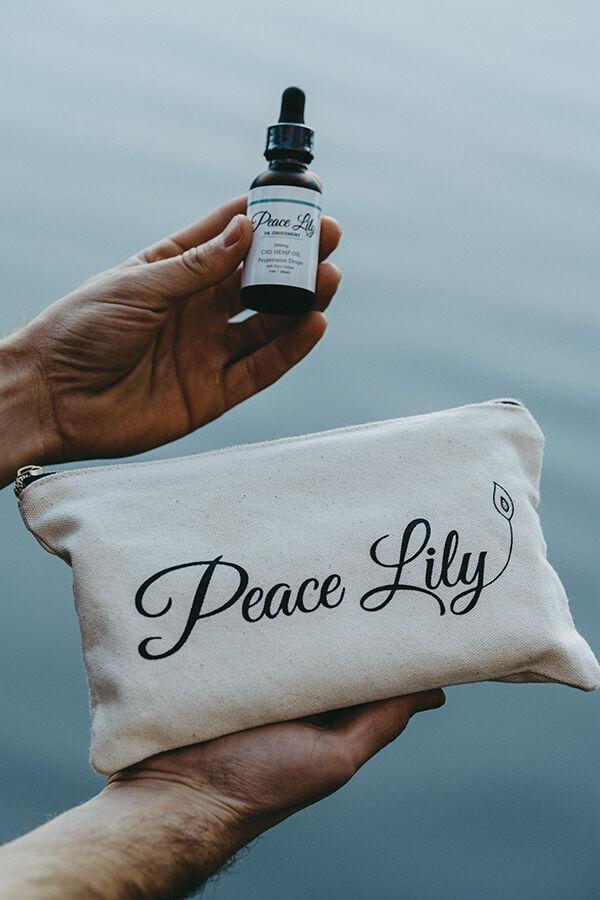 While Choudhury became a fan of CBD, she felt it was difficult to find high-quality products she could trust. "I noticed the local gas station was selling CBD. Family Video was selling CBD. Everyone was selling it," she recalls. But the problem was transparency and information: It wasn't like the gas station clerk would have a knowledgeable answer if someone had a question about, say, dosing or sourcing. "That made me really nervous, because I was using it myself, I was giving it to my mom, and I didn't know what brand to trust." At one point, a friend suggested Choudhury start her own company. An unexpected idea, maybe, but it made sense: She had a chemistry background, had gone to pharmacy school, and most importantly, loved and cared about the product. 
While brainstorming names, Choudhury wanted to move away from cannabis references to distance her product from those that might contain THC. Instead, she wanted the brand to evoke a feeling or idea — and she immediately felt drawn to the idea of peace.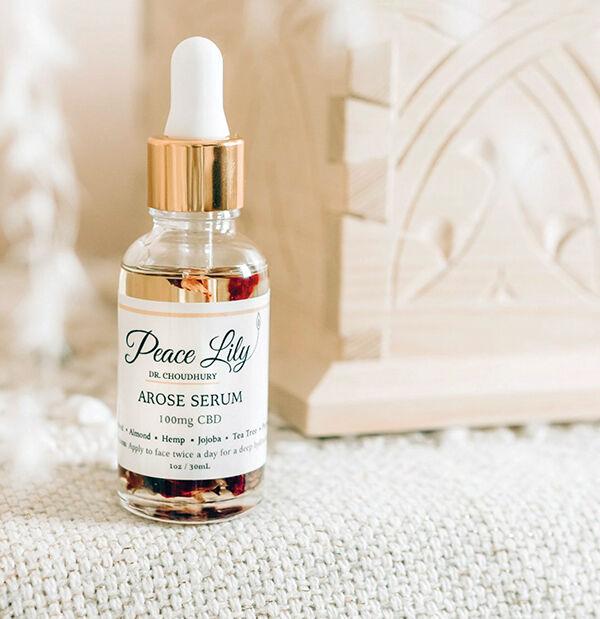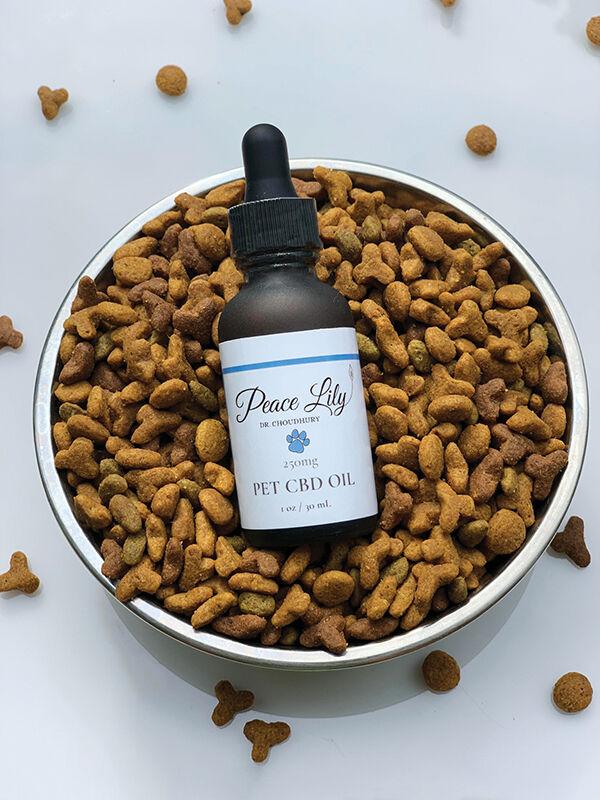 A bit of a plant nerd, Choudhury (who sources her products from a small farm in Oregon) ticked through plant names when the peace lily suddenly came to mind. With a simple line drawing of its namesake flower, she loves that the branding is professional and subtle: "I wanted anyone to be able to carry it in their bag and pull it out and use it without feeling self-conscious," she says.
Because of her background, Choudhury says she draws customers who may be apprehensive about trying CBD. "I attract a lot of young professionals that are a bit wary of CBD and nervous about buying a product that claims to have no THC but ends up having it. The majority of the time, they end up loving my products so much that they place an order for their parents or grandparents." 
After Jessica Mosely met Choudhury at a networking event and learned that she was a pharmacist, the 33-year-old Waterford resident — who works in marketing and uses CBD for relief from arthritis and anxiety — "immediately trusted" Peace Lily's products. "Najifa cares deeply about her customers and their needs," she says.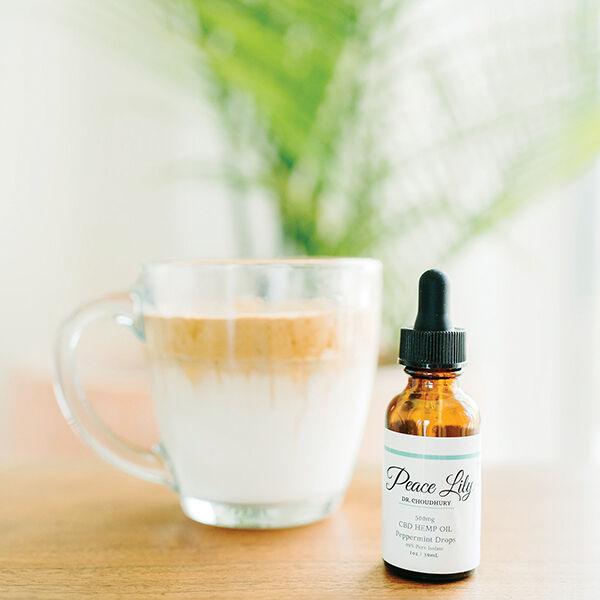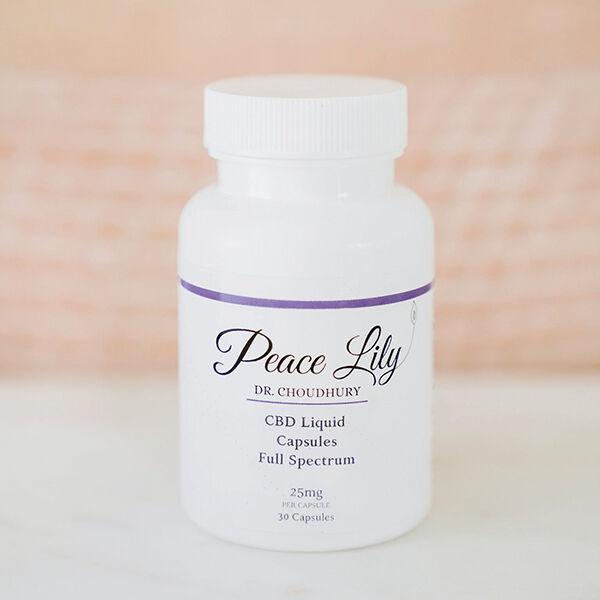 Peace Lily reaches thousands of people each month, mostly via collaborations with other businesses, pop-ups and a retail presence in shops in Detroit and Grosse Pointe. Choudhury also ships out of state and has a solid client base in New York and Chicago, but she's proud that most of her customers reside in Metro Detroit. Remarkably, Peace Lily is also a passion project: By day, Choudhury works as an ambulatory care pharmacist in a geriatric clinic and is an adjunct faculty member and instructor at the University of Michigan and Wayne State University.
As a pharmacist, Choudhury has an interesting take on what makes CBD so unique. "I think it really fills the gap when it comes to Western versus Eastern medicine," she says. "Western medicine is great, but some people don't want to go that route. And to give them another option to help with whatever they're dealing with is so helpful."