How Alex Simmons went from burnt-out investment banker to CEO of Boon Health, the mental-health-focused startup that is helping employees improve efficiency, resilience and decrease turnover.
BY JACLYN TROP / PHOTOGRAPHY BY DARREL ELLIS
In 2014, Alex Simmons was a 24-year-old with two years under his belt as an investment banker when he began to feel like he was hitting a wall. "Finance has a notoriously toxic culture with 80- to 100-hour work weeks," says Simmons, now 31, a West Bloomfield native who spent his 20s in Chicago and Detroit and now lives in Birmingham. "I was stressed, anxious, and burnt out."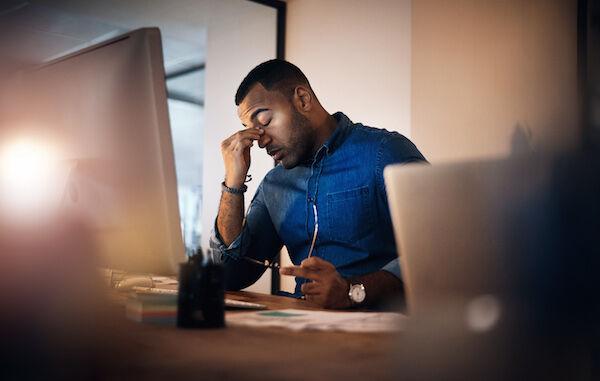 He tried therapy, meditation, and executive coaching, which he says had a "transformational impact" on his life. But as his mindset began to improve, he watched his coworkers continue to struggle. "I was surrounded by colleagues who were seemingly stressed, burned out, and miserable, and all my company had to offer was an employee assistance program.
Those programs, known as EAPs, are offered at many companies as a resource for workers facing personal challenges that could affect their job performance. Most companies offer EAPs, but "most employees don't know they exist," Simmons says. "They're more of a crisis-management tool. They're also difficult to navigate and not easy to use. They shouldn't be the primary means to mental health in this day and age."
"Modern-day employees demand more from their employer in taking care of their wellbeing physically and mentally," he adds. "I thought, there has to be a better way to do this."
So in mid-2019, he launched a better way: Boon Health, a platform that offers personalized coaching and counseling services to employees. Boon, which Simmons operates out of his home, has built a platform with more than 100 virtual coaches accredited with the International Coaching Federation (an official body that certifies coaches) and master's degree-level therapists. All coaching is done through Zoom and kept confidential.
Boon's mission is threefold: Enhancing employee performance, decreasing turnover, and increasing resilience. The latter is a word that Simmons likes to use often, defining it as "the ability of someone to bounce back from life's challenges. Resilience is what allows you to thrive in the face of adversity."
That mission — and its focus on resilience — became especially relevant in 2020, when the pandemic upended the office landscape. Workplaces shuttered overnight, leaving legions of employees and employers to figure out how to adjust. Workers around the world suddenly faced a distinct set of challenges, from coping with stress and anxiety to dealing with loneliness. And as offices all over the country went remote, many people struggled to navigate their newfound flexibility and separate their work lives from their home lives.
"Nobody has necessarily cracked the code on how to take care of your employees in this environment and sustain the workplace culture remotely," Simmons says.
Covid's tailwinds accelerated Boon's growth, as wellbeing became more of a focus for managers and employees. "From the get-go, I knew there was a demand from the employer," he says. "The big question was, are employers going to be willing to invest in this? Covid has really forced the necessity for actual, real investment dollars placed in these sorts of programs." The company signed its first customer in May 2020, a few months into the pandemic. It has since grown its roster to 50 customers and adds three to five more each month. (In Boon speak, companies are referred to as "customers" and individual employees as "clients.")
So far, Boon's customers fit a general profile: white-collar, high-growth businesses with progressive management teams that employ a high percentage of millennial and Gen Z workers. Roughly one-third of its customers are Michigan-based companies. The rest are nationwide, with most clustered in Chicago, New York, and California.
Customers generally come from logistics, financial services, marketing and advertising, software and technology, as well as a handful of blue-collar, heavy manufacturing businesses. Simmons initially expected law firms and investment banks to be Boon's target market — "because of the excessive work hours, burnout and employee turnover" associated with those professions — but he says that hasn't been the case. "We have generally seen a lack of willingness from these companies to invest in personal or professional development resources beyond their existing EAP programs."
A FADING STIGMA
Originally intended as a professional development tool, Boon quickly found "an overlap between mental wellbeing and professional development," Simmons says. "Whether an employee is suffering from imposter syndrome and/or burn out, or anxiety around becoming a better leader, there is such an intertwining between these two conversations."
The company's offerings are especially resonant these days, when the Great Resignation has seen U.S. workers hand in nearly 20 million resignations between April and August of 2021, according to federal data. "Now we're seeing 'The Great Reprioritization,' where people are thinking differently about how they are prioritizing their lives," Simmons says.
The cultural stigma long associated with seeking mental health services is also quickly fading. "There is definitely a stark contrast between this younger generation [versus older generations] and how they approach mental wellbeing," Simmons says. "It's becoming a pre-req for the next generation of talent coming through." In three years, he adds, personal and professional development will be required as part of companies' bene-fits packages. "When it's extremely hard to find and retain talent, this is the sort of stuff than generally matters."
And while coaching has traditionally been a high-priced resource reserved for senior management and C-suite executives, with Boon's pay-as-you-go model, priced at $60 per session, "we are essentially democratizing coaching," he says.
WORKPLACE WELLNESS
The positive correlation between mental wellbeing and success in the workplace is evident, and this is particularly true when it comes to resilience. "There are decades of research that support a very strong correlation between levels of resilience and different [key performance indicators] in the workplace, such as productivity, engagement, absentee-ism, and well-being," Simmons says.
When a customer joins the platform, Boon sends its employees a welcome email with a 10-question survey designed to measure resilience and customize its offerings. Once completed, each employee receives two coach-matching options and a calendar link to the coaches' schedules. Through the surveys, Simmons and his team discovered that a key concern in most workplaces is that new managers are not ready to lead, particularly in a remote environment.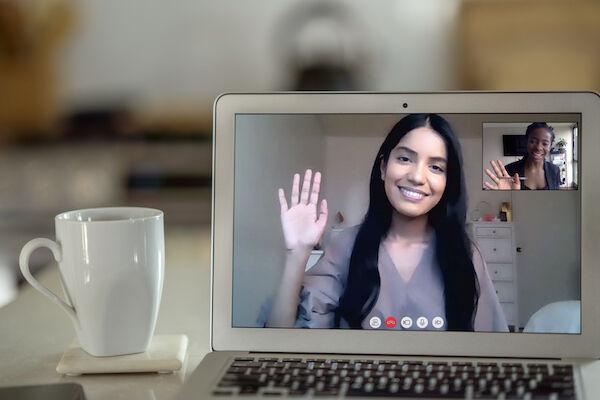 Getty Images/iStockphoto
"Starting a new role at a new company during a pandemic where they haven't been able to go into an office and meet everyone is challenging," says Tricia Gehl, one of Boon's lead coaches. "If they have a question, they can't just turn to the person sitting next to them." In response, Boon created a seven-part Thriving Leaders workshop with modules on managing stress, implementing boundaries, delegating, and giving feedback, among other themes. "Coaching is not about giving advice," Gehl says. "It's about helping people come up with their own solutions by asking questions."
SEEING RESULTS
With its customized, hands-on approach, Boon is not striving to replace the EAP but aims to provide a complementary service. "We are more about serving the everyday needs of employees," Simmons says, adding that Boon's sweet spot is customers with 50 to 500 employees. That's because at this relatively small size, companies' HR teams usually consist of just one or two people, and they offer few resources for professional and career development.
An EAP generally costs between $3 to $5 per employee per month, regardless of whether employees use the service. Simmons says that Boon's service is more applicable. After meeting a minimum spend, companies only pay for the service if employees use it. Based on current usage rates, a 100-person company may pay between $1,500 and $2,000 per month. A 250-person company may pay between $4,000 and $6,000.
Regardless of company size, Boon's program may pay for itself in higher productivity and lower costs. Companies that use Boon report significantly less employee turnover than the industry average, Simmons says. Boon is finding that workers are becoming more resilient, too: After six sessions with a Boon coach, 85% of employees have boosted their resilience scores, he says. The average employee reports a 15% increase in resilience over this period. (Resilience may seem hard to measure, but Boon uses something known as the CD-RISC 10 survey, which Simmons says is one of the most widely accepted academic resilience surveys available.)
"We're seeing that it leads to greater productivity, job satisfaction, and ability to cope and balance work and life." – Kerry Shaw, The Mars Agency
The Mars Agency, a marketing firm based in Southfield, reports a 19% increase in resilience across its 15 offices worldwide since contracting with Boon in the spring of 2020, shortly after stay-at-home orders went into effect. "It's a candidate's market, and Boon has been a great recruiting benefit for us," says Kerry Shaw, the agency's senior vice president of people and culture. "We're seeing that it leads to greater productivity, job satisfaction, and ability to cope and balance work and life."
Now nearly 100 employees from Mars' 550-person workforce use the coaching service for help developing leadership skills and managing work-related stressors. One Mars employee, a Toronto-based media strategist who asked to remain anonymous, signed up for leadership coaching when she felt tethered to her email during the early days of lockdown. "I wanted to get some advice about how successful leaders operate and learn when enough is enough," she says. "Giving myself permission to set boundaries was really key for me. If you're exhausted and focusing on quantity over quality, your output is not at the level you want it to be."
COMING FULL CIRCLE
As for Simmons, he says he has no regrets trading the rigid culture of investment banking and private equity for the stresses of running a startup. "Struggling with my mental health has always been a challenge," he says. "My struggles have really come down to fears of inadequacy and failure. That hasn't changed since starting Boon and in certain ways [launching the company] has actually amplified those feelings."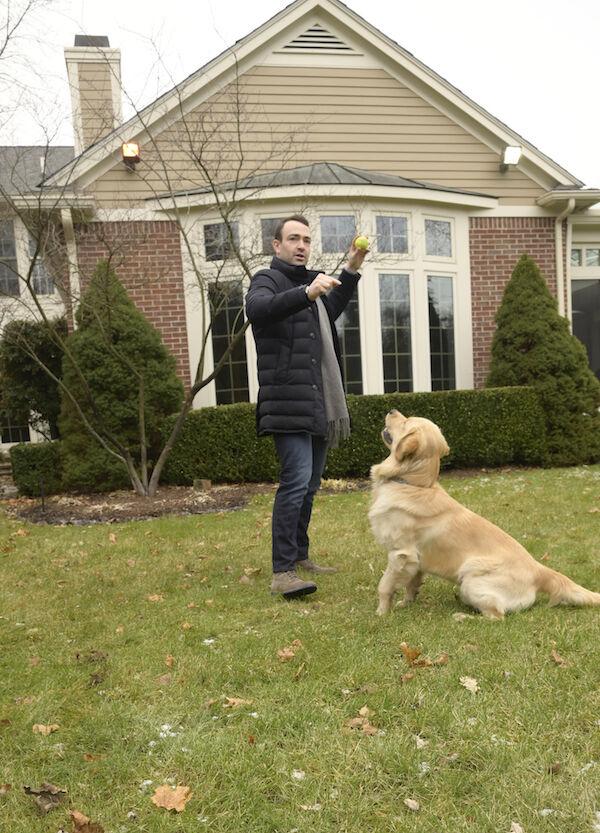 What has changed, he says, is his ability to cope with these challenges — and, like the employees he hopes to help, "be more resilient." Simmons prioritizes his own mental health with a weekly routine that entails a personal coaching session, therapy, exercising at least three days, and meditation. "It might sound like a lot, but it works for me," he says.
"Taking care of my mental well-being has enabled me to become a better version of myself in every single way," he adds. "Providing an approachable, accessible platform for others to do the same is the core of Boon's mission. I've never been more confident in that mission."
Boon Health